White House And U.S. Anti-Doping Agency Criticize Marijuana Ban After Richardson Suspension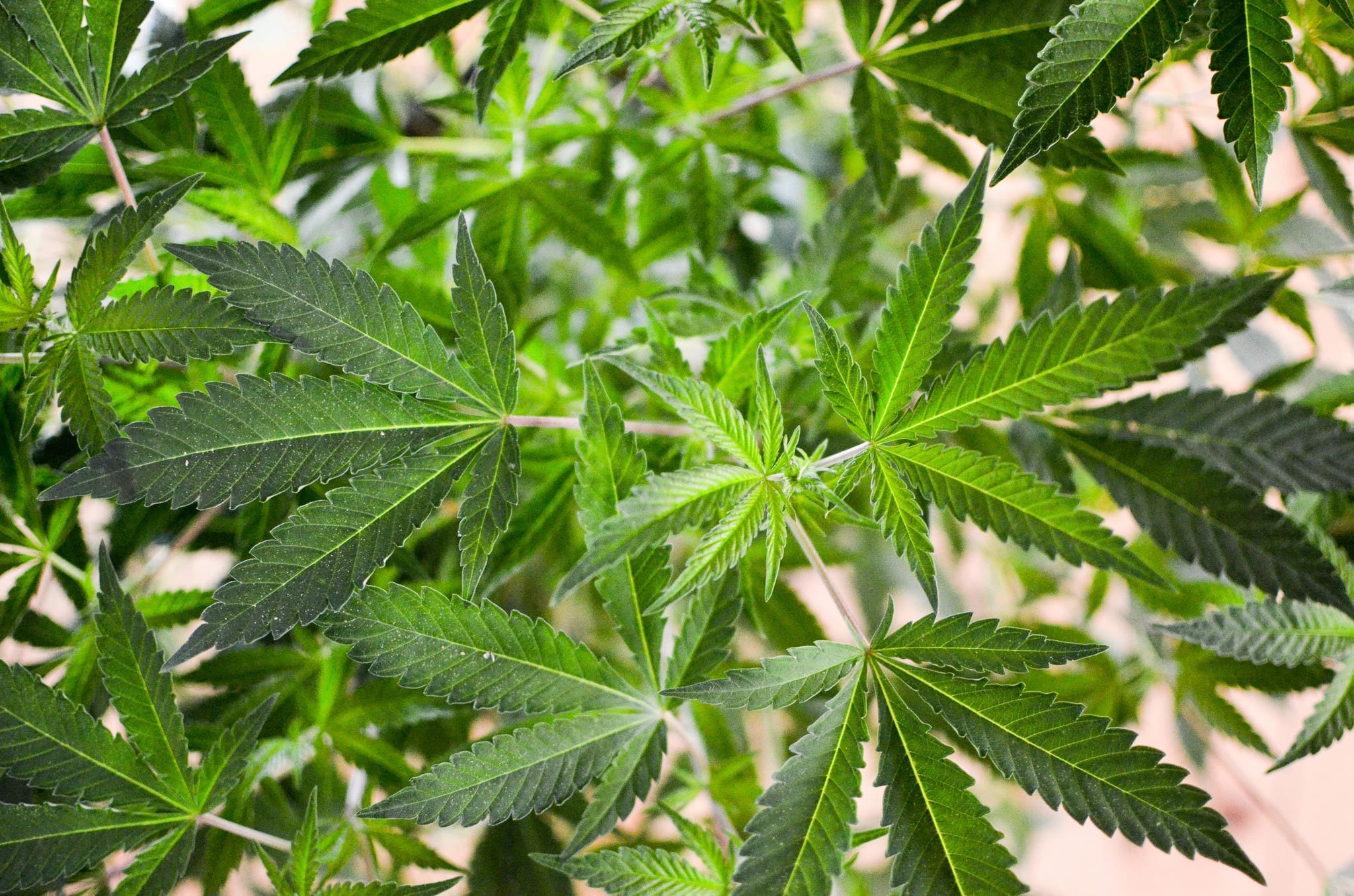 A growing choir of prominent voices are calling for a reevaluation of Olympics policies that punish athletes for marijuana after U.S. runner Sha'Carri Richardson was suspended over a positive test. Now, the White House press secretary and the U.S. Anti-Doping Agency (USADA) are suggesting it may be time for change.
While Press Secretary Jen Psaki previously declined to condemn Olympics officials' sanction on Richardson when asked about the issue at a briefing with reporters, she told CNN on Wednesday that the case highlights the need to "take another look" at the rules on cannabis.
"It does stink," she said when asked about the decision to bar the athlete from a second event that fell outside the scope of the 30-day suspension. "I don't think there's a better definition of it."
JUST NOW: "It does stink."

WH @PressSec Jen Psaki on decision from US Track and Field to keep @itskerrii off Olympic relay team.

(this after @POTUS last week said rules are rules over 100 meter ban.)pic.twitter.com/MpPfttDlv1

— John Berman (@JohnBerman) July 7, 2021
"She has lost her mother, she'd gone through a tragedy and she's also the fastest woman in the world—and I think she's sending a message to a lot of little girls out there, you can do this," Psaki said. "We know the rules are where they are, maybe we should take another look at them. We certainly have to respect the role of the U.S. Anti-Doping Agency and the U.S. Olympic Committee and the decisions they make. But it is sad."
Meanwhile, USADA itself issued a statement on Wednesday that similarly expressed sympathy for Richardson and indicated the the marijuana ban may need to be lifted.
First it explained that while "the U.S. government has a seat at the table to provide feedback, and will continue to speak up for athletes, we are ultimately bound to the [World Anti-Doping Agency] rules."
"This is true even in sad and tough cases like this one, where we might take a different approach if the choice was ours to make," it said. "While the rules here are clear, it is a terrible situation."
"Inclusion of cannabinoids, including marijuana, on the Prohibited List has been vigorously debated since WADA's inception back in 2003," it continued. "Many now support it being removed since the list should be primarily about performance-enhancing substances and because marijuana is widely available in certain countries. However, many also agree from a sport health and safety standpoint that it should remain on the list to prevent possible impairment and serious injuries during competition."
USADA said "these cases are heartbreaking for us," but it's hopeful that "this case can be used as an example as to the reasons why it's time to revisit the issue."
"While the new Substances of Abuse provisions allow for reductions in sanctions for recreational drug use not connected to sport performance, athletes remain responsible for all substances they ingest. And it is important to note that despite the social, legislative, and scientific debate around cannabis in the U.S., there is global input on the way the anti-doping rules are formed that may not fully align with American sentiment. Not every country is engaged in the same debate about marijuana that the U.S. is now."
The outpouring of support for Richardson hasn't been limited to the White House or USADA. USA Track & Field also said this week that international policy on cannabis punishments for athletes "should be reevaluated," for example.
President Joe Biden said on Saturday that while "rules are rules," he also suggested that there's an open question about whether "they should remain the rules." And that's notable for a president who has maintained an opposition to adult-use legalization.
A bipartisan group of members of Congress slammed Richardson's punishment last week, with leaders of a key House subcommittee sending a scathing letter to the U.S. Anti-Doping Agency and the Anti-Doping Agency, urging the bodies to "strike a blow for civil liberties and civil rights by reversing this course you are on."
Also, Nevada sports regulators voted on Wednesday to make it so athletes will no longer be penalized over a positive marijuana test, with members citing Richardson's case during the meeting as an example of why the policy is inappropriate.
Advocates have broadly embraced internal marijuana policy reforms at other major professional athletic organizations, arguing that they are long overdue especially given the ever-expanding legalization movement.
NFL's drug testing policy changed demonstrably last year as part of a collective bargaining agreement, for example. Under the policy, NFL players will not face the possibility of being suspended from games over positive tests for any drug—not just marijuana.
In a similar vein, the MLB decided in 2019 to remove cannabis from the league's list of banned substances. Baseball players can consume marijuana without risk of discipline, but officials clarified last year that they can't work while under the influence and can't enter into sponsorship contracts with cannabis businesses, at least for the time being.
Meanwhile, a temporary NBA policy not to randomly drug test players for marijuana amid the coronavirus pandemic may soon become permanent, the league's top official said in December. Rather than mandate blanket tests, Commissioner Adam Silver said the league would be reaching out to players who show signs of problematic dependency, not those who are "using marijuana casually."
For what it's worth, a new poll from YouGov found that women are notably more likely to oppose Richardson's suspension than men are.
Marijuana Legalization Is 'Inevitable' In Rhode Island And Could Happen This Fall, Top Lawmaker Says
Photo courtesy of Philip Steffan.