Sha'Carri Richardson Says She'd Be 'Blessed' If Her Marijuana Suspension Led To End Of The Ban For Other Athletes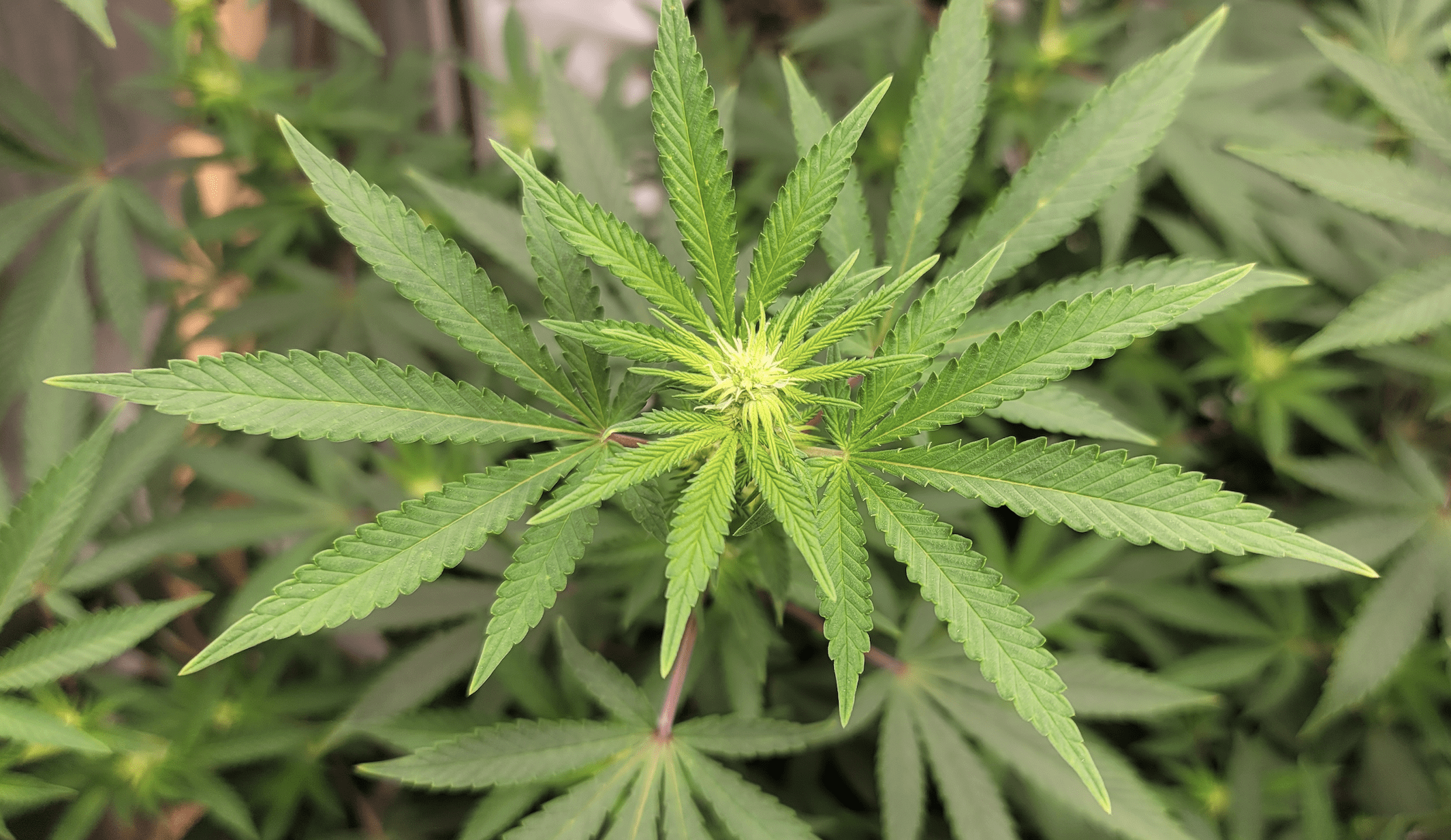 U.S. sprinter Sha'Carri Richardson is hopeful that her suspension from participating in the Olympics after testing positive for marijuana will lead to an international policy change for athletes, and she says she would be "blessed" if that happens as a result of her punishment.
The suspension sparked a global conversation about the cannabis ban, with experts contending that the plant is not a performance enhancing drug and its use should not be a disqualifying factor for athletes. The issue came up in an interview with Richardson that aired on NBC's "Today" on Friday.
The runner said that she takes responsibility for violating the anti-doping rules, and she's "here to take what it is that I have to take from the choices that I decided to make." The athlete admitted to using cannabis in Oregon after learning of her mother's death.
"You can't run from reality," she said. "It's still going to be there no matter how long you choose to ignore it, no matter how long you choose to think it's going to go away."
But the reality of the World Anti-Doping Agency's (WADA) marijuana ban may change amid the public pushback against it that followed Richardson's suspension. The runner said she'd be happy if the prohibition was lifted and if the reaction to her circumstances led to reforms that protected other athletes from being penalized over cannabis.
"If those rules do change, honestly I'm just blessed and proud of the fact I could do that for other athletes," she said.
Watch Richardson discuss international marijuana policy for athletes, starting around 2:15 into the video below:
Sha'Carri Richardson (@itskerrii) took the track by storm at this year's Olympic trials, winning the 100-meter race in spectacular fashion. But she was suspended and left off Team USA after testing positive for THC. @LlamasNBC spoke to Richardson about her return to competition. pic.twitter.com/AxXjU5pcR3

— TODAY (@TODAYshow) August 20, 2021
WADA has made clear that the U.S. has played a key role in placing marijuana on the list of prohibited substances for international athletes—and it still has a seat at the table if it wants a policy change.
In a letter to Reps. Jamie Raskin (D-MD) and Alexandria Ocasio-Cortez (D-NY)—who had reached out to WADA about the Richardson's suspension—the global organization provided background on why marijuana was included in the banned substances list in the first place and explained why it couldn't unilaterally reverse the punishment.
The first president of WADA, Richard Pound, also said in a recent interview with Marijuana Moment the the U.S. bears much responsibility for the enactment of the cannabis ban.
Separately, The U.S. Anti-Doping Agency (USADA) also responded to the letter from Raskin and Ocasio-Cortez by asserting that the rules on marijuana for international athletes "must change." USADA had previously expressed sympathy for Richardson and indicated that it may be time for a reevaluation of the marijuana prohibition—but its most recent statement went further by explicitly calling for a policy change.
USADA wrote that "President Joe Biden described the way forward best when he said" that the "rules are rules," but stating that those regulations may need to be reevaluated.
The White House press secretary—like USADA—also expressed sympathy for the runner and indicated that it may be time for a reevaluation of the marijuana prohibition.
Press Secretary Jen Psaki previously declined to condemn Olympics officials' sanction on Richardson when asked about the issue at a briefing with reporters last month, but she told CNN in the newer comments that the case highlights the need to "take another look" at the rules on cannabis, especially in light of the decision to bar the athlete from a second event that fell outside the scope of the 30-day suspension.
USA Track & Field has similarly said that international policy on cannabis punishments for athletes "should be reevaluated."
Following Ocasio-Cortz and Raskin's letter, a separate group of lawmakers also sent a letter to USADA to urge a policy change.
"We believe that cannabis does not meet the description of scientifically proven risk or harm to the athlete," those 18 members of Congress wrote, "and the USADA is perpetuating stereotypes and rhetoric fueled by the racist War on Drugs by claiming its usage, in private use and outside of competition, violates the 'spirit of the sport.'"
Rep. Steve Cohen (D-TN) was among the lawmakers who've been critical of Richardson's suspension. He argued last month that it is hypocritical that athletes would be penalized for using marijuana when alcohol use is largely tolerated. And he also said cannabis is only a performance enhancing drug in the context of food eating competitions.
"Marijuana is not a performance-enhancing drug unless you're entered in the Coney Island hot dog eating contest on Fourth of July," he said at a House Judiciary Committee meeting. "To take [Richardson's] right to appear and her dream away from her is absurd, and this Congress should see that we don't have these problems in the future."
At a separate federal commission hearing on international sports last month, a representative of USADA said in res[onse to questioning by Cohen that the organization is "heartbroken" over Richardson's case and supports "liberalization" of current bans. He claimed that the body's hands are tied with respect to enforcing international drug policy, however.
Meanwhile, advocates have broadly embraced internal marijuana policy reforms at other major professional athletic organizations, arguing that they are long overdue especially given the ever-expanding legalization movement.
NFL's drug testing policy changed demonstrably last year as part of a collective bargaining agreement, for example. Under the policy, NFL players will not face the possibility of being suspended from games over positive tests for any drug—not just marijuana.
In a similar vein, the MLB decided in 2019 to remove cannabis from the league's list of banned substances. Baseball players can consume marijuana without risk of discipline, but officials clarified last year that they can't work while under the influence and can't enter into sponsorship contracts with cannabis businesses, at least for the time being.
Meanwhile, a temporary NBA policy not to randomly drug test players for marijuana amid the coronavirus pandemic may soon become permanent, the league's top official said in December. Rather than mandate blanket tests, Commissioner Adam Silver said the league would be reaching out to players who show signs of problematic dependency, not those who are "using marijuana casually."
On Thursday it was announced that the online marijuana marketplace Weedmaps is teaming up with NBA star Kevin Durant for a multi-year partnership that's aimed at destigmatizing cannabis and showcasing the plant's potential value for "athlete wellness and recovery."
Congressman Urges Passage Of Marijuana Banking Bill While Broader Reform Is Considered
Photo courtesy of Mike Latimer.