U.S. Sports Authority Backs 'Liberalization' Of Marijuana Laws, Official Tells Lawmakers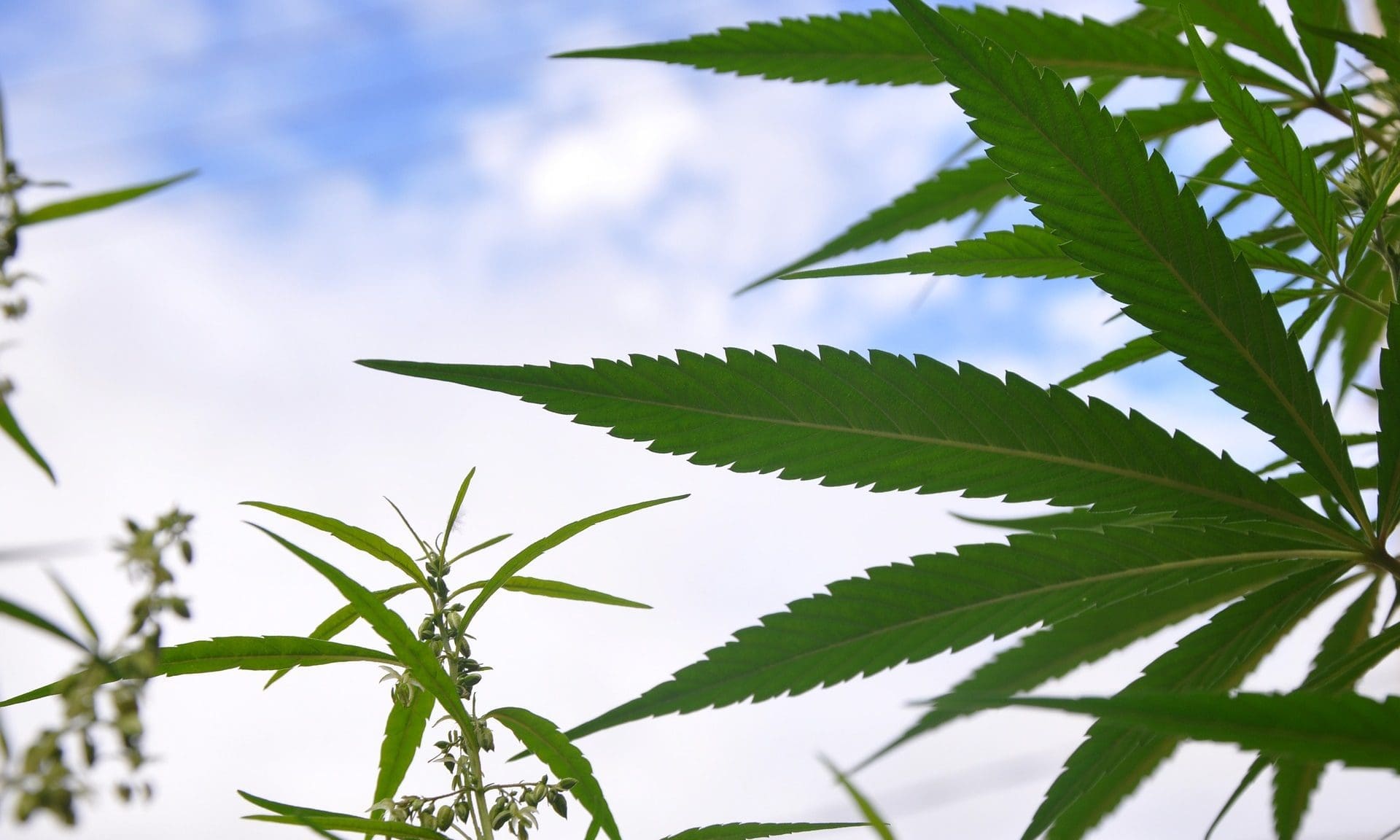 A representative of the U.S. Anti-Doping Agency (USADA) this week shifted blame for the Olympics suspension of U.S. runner Sha'Carri Richardson over a positive marijuana test, saying the national sports organization is "heartbroken" over the case and supports "liberalization" of current bans but claiming that its hands are tied with respect to enforcing international drug policy.
Edwin Moses, a two-time Olympic gold medal winner for track and field, and emeritus chair of USADA, appeared before a federal commission at a hearing on international sports on Wednesday and was pressed by panel co-chair Rep. Steve Cohen (D-TN) about the controversial suspension.
Cohen, who earlier in the day blasted the penalty for Richardson and urged federal action to end cannabis prohibition at a separate congressional hearing, said the case that's made national headlines "is such a shame," especially considering that the runner admitted to using marijuana in a legal state after learning about the death of her mother.
He also repeated a joke he made hours before that cannabis is "not a performance enhancing drug unless you're involved in the hot dog eating contest on the Fourth of July at Coney Island."
Moses replied that the Richardson situation "was one of the most heartbreaking cases that we've had this year."
"Although there was a handful of similar cases from the beginning of the year—and so it was not the first case of its kind—we're heartbroken at USADA to have to adjudicate any of these cases because, in many cases, there's lots of reasons for drug use," he told Cohen and other members at the hearing of the Commission on Security and Cooperation in Europe (also known as the Helsinki Commission).
Moses said the athlete "admitted what she did" and was aware of the potential consequences under international policy but argued that USADA has "always been on the side of more liberalization of the marijuana laws with respect to doping."
"We've moved and promoted changing the regulations, bringing the level [of permissible THC concentrations in drug tests] higher to eliminate cases of out-of-competition use, which in certain states is legal," he said. "It's not banned out of competition. However, she just got caught within that window. We have been trying everything we can to get the world to understand how this drug fits into the scheme of things."
The sports official also noted that the World Anti-Doping Agency (WADA) is a comprehensive body comprised of "650 organizations," and "neither the United States Olympic Committee nor USADA nor the [USA Track & Field] have anything to do with making up the rules."
"In most countries in the world, it's still an illegal substance," Moses said. "And there's countries in the world that under no circumstance will they ever be as liberal as we are."
But WADA recently made clear in a letter to Reps. Jamie Raskin (D-MD) and Alexandria Ocasio-Cortez (D-NY) this month that the U.S. itself played a leading role in imposing the cannabis prohibition. And the first president of WADA, Richard Pound, made similar comments in a recent interview with Marijuana Moment, pointing to how the country essentially bullied the rest of the world in including cannabis on the banned substances list.
At the hearing, Cohen said he recognized that enacting reform is an onerous task, and it's one that he's faced over his career as a member of Congress.
"Making good laws like is slow as molasses, and the cultural lag that we experience is awful," he said. "I know it's tough, and I hope you'll put your best efforts" toward changing the marijuana policy at the international sports level.
"Because it's the law and because it's the rule doesn't mean it's right," the congressman said. "They should be changed."
Advocates appreciated that Cohen's questioning got USADA to publicly flesh out its position on marijuana use by athletes.
"USADA told Congress, right to its face, that the policy of prohibition and stigmatization of cannabis consumers is wrong," Justin Strekal, political director for NORML, told Marijuana Moment. "The remaining question is when will the House take action to end the mandate that organizations like USADA, the DEA, ONDCP, and others stop criminalizing otherwise law-abiding Americans?"
Since Richardson's suspension was announced, there's been widespread and largely bipartisan criticism of the rules, especially as more states move to legalize. But officials have consistently pitted blame on other agencies and governments for enacting the prohibitionist policy in the first place.
USADA also responded to the letter from Raskin and Ocasio-Cortez, and it asserted that the rules on marijuana for international athletes "must change." USADA had previously expressed sympathy for Richardson and indicated that it may be time for a reevaluation of the marijuana prohibition—but in that statement, it explicitly called for a policy change.
USADA wrote that "President Joe Biden described the way forward best when he said" that the "rules are rules," but those regulations may need to be reevaluated.
Also this month, the White House press secretary—like USADA—expressed sympathy for the runner and indicated that it may be time for a reevaluation of the marijuana prohibition.
Press Secretary Jen Psaki previously declined to condemn Olympics officials' sanction on Richardson when asked about the issue at a briefing with reporters earlier this month, but she told CNN in the newer comments that the case highlights the need to "take another look" at the rules on cannabis, especially in light of the decision to bar the athlete from a second event that fell outside the scope of the 30-day suspension.
USA Track & Field also said recently that international policy on cannabis punishments for athletes "should be reevaluated." And following Ocasio-Cortez and Raskin's letter, a separate group of lawmakers also sent a letter to USADA last week to urge a policy change.
Chuck Schumer Discusses Strategy For Getting Enough Votes To Pass Marijuana Legalization Bill
Photo courtesy of Max Pixel.
California State Fair Will Host Marijuana Competition For The First Time At 2022 Event, Officials Announce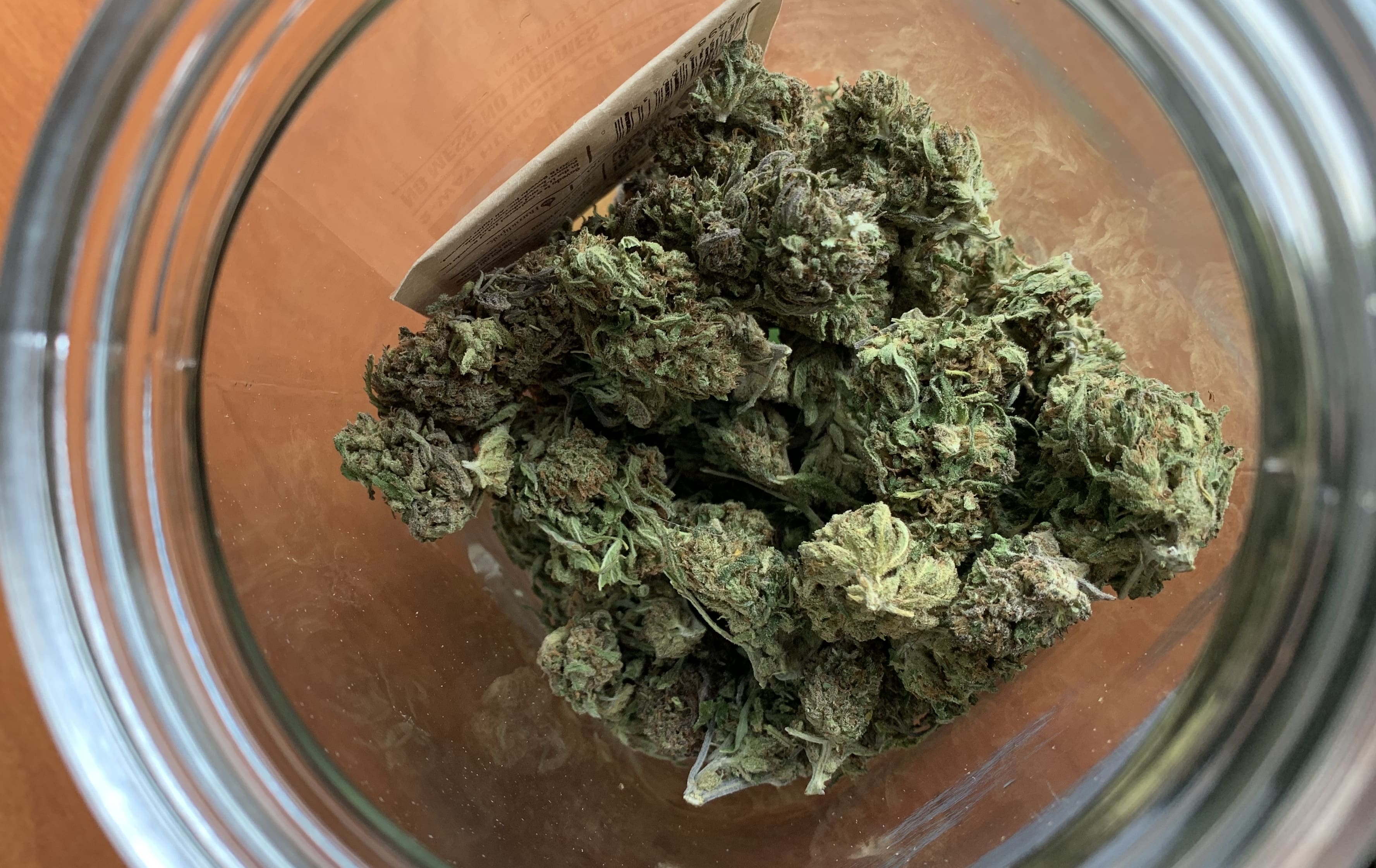 California marijuana vendors will be able to take part in a first-of-its-kind, state-sanctioned cannabis competition at the State Fair next year, officials announced on Tuesday.
While marijuana companies have been participating in various, private competitions like the High Times Cannabis Cup for years, this marks the first time that a state government agency will be hosting such an event.
This announcement comes about five years after California voters approved an initiative to legalize marijuana for adult use. Marijuana competitors who attend the 2022 State Fair will be treated the same way as wine, beer and cheese vendors—a strong sign of the normalization of the cannabis industry.
"We are pleased to celebrate California's legal and licensed cannabis industry as part of the CA State Fair in 2022," California Exposition & State Fair Board of Director Jess Durfee said in a press release. "For the past 166 years, the CA State Fair has always been a first mover, leading the State Fair circuit with innovative programming and large-scale competitions that celebrate the best the state has to offer, making the addition of cannabis cultivation a natural new category."
The California Exhibition & State Fair, which is an independent state agency established by law under California's food and agriculture code, will be working with the marijuana marketing and events agency Cultivar Brands to give out awards for the event.
Gov. Gavin Newsom (D) is an ex-officio member of the fair's board of directors, as are several state lawmakers.
"The launch of state-sanctioned awards will showcase the California farmer, large and small, and the incredible cannabis flower that the state has to offer," Cultivar Brands CEO Brian Applegarth said. "We will also educate, demystify the plant and challenge the stereotypes."
Unlike many other private cannabis competitions, this one will not be judged based on the subjective assessments of marijuana enthusiasts. Rather, winners will be decided based on "science-based analysis performed and certified by SC Labs," a cannabis testing operation.
Did you ever think you'd see the day when cannabis gets its own Awards at the #StateFair? We're proud to say that moment has arrived in California.

Here's a better intro to the #CalCannaAwards than we could ever fit into a tweet.👇https://t.co/4L0yeZ7g6y

— CA State Fair Cannabis Awards (@CalCannaAwards) September 21, 2021
The competition is open to all licensed marijuana cultivators in California, and entrants will be classified under separate groups for indoor-grown cannabis, outdoor and mixed light. A total of 77 medals will be awarded including the a "Golden Bear" trophy for "Best of California."
The submission window for participants will last from November 1 of this year through March 30, 2022.
"SC Labs will provide all entrants with the required Certificates of Analysis (COAs), as well as a PhytoFacts® chemometric report that will identify all the unique compounds of the submission to determine the award winners," the press release says.
"I'm really excited to be involved with the state fair because it is the traditional place where the agricultural community comes to show off their best work," SC Labs President Josh Wurzer said. "This further validates cannabis as part of that community."
On the other side of the country in New York, officials announced ahead of this year's State Fair that, since cannabis was legalized in the state earlier this year, adults could consume marijuana in any place where tobacco use is permitted.
Although the California event will host the cannabis competition, officials clarified that "there will be NO sales or consumption of cannabis products containing THC at the CA State Fair in 2022."
House Will Vote On Marijuana Banking Reform As Part Of Defense Bill
Photo courtesy of Kimberly Lawson.
World Anti-Doping Agency Reviews Marijuana Ban For Athletes Following Pushback On Richardson Suspension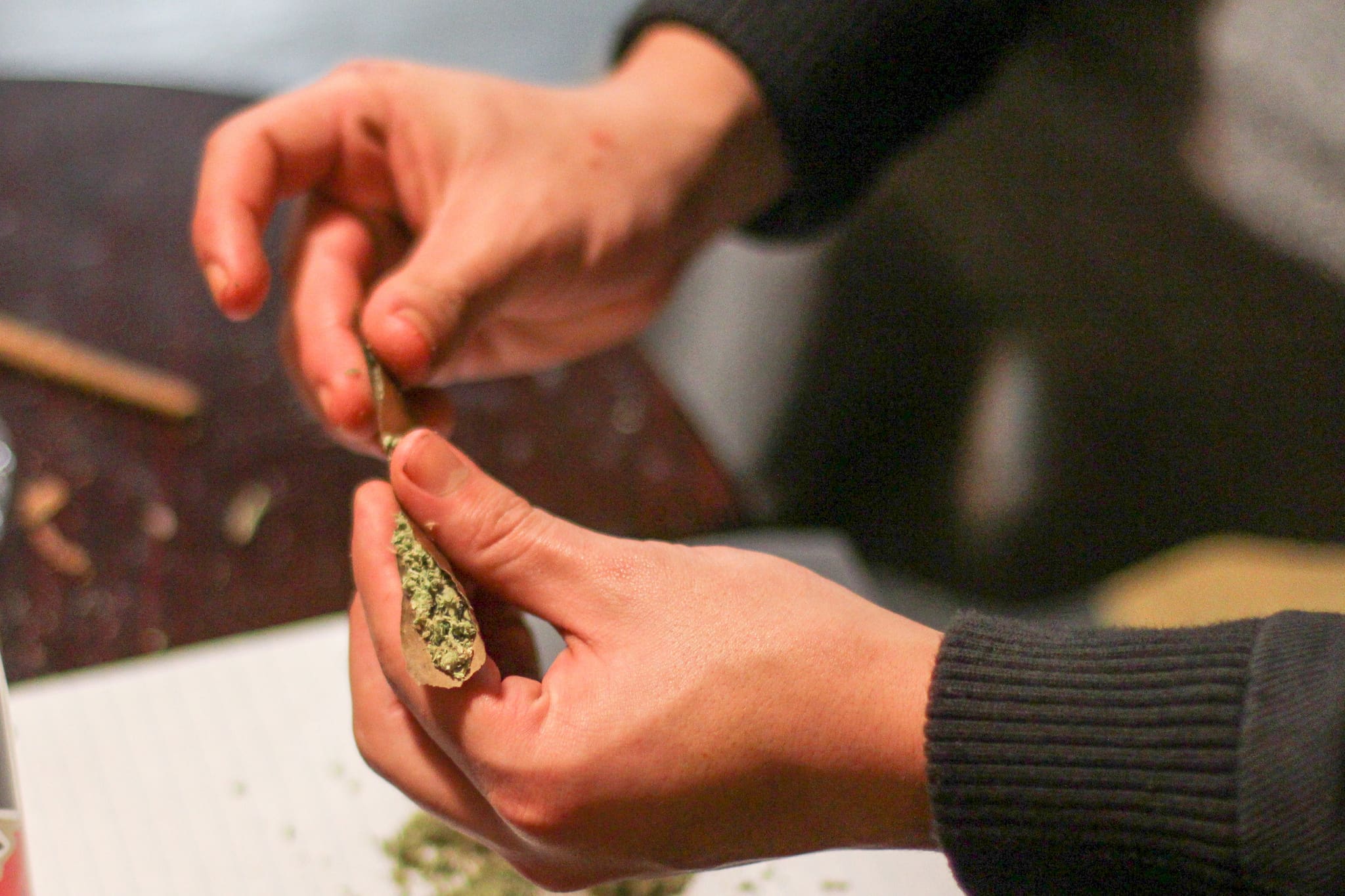 The World Anti-Doping Agency (WADA) will conduct a scientific review of marijuana next year to determine whether it should continue an international ban on cannabis use by athletes.
WADA's marijuana policy became a major focus this summer following the suspension of U.S. runner Sha'Carri Richardson from participating in the Olympics over a positive THC test. The organization's executive committee on Tuesday said it had accepted a recommendation from a drug list advisory board to reexamine the science on marijuana, which could inform a potential policy change.
In a press release, WADA said the panel agreed to conduct the review "following receipt of requests from a number of stakeholders." It didn't name those stakeholders, but numerous athletic leagues—as well as lawmakers and President Joe Biden—have suggested that the international marijuana ban for athletes should be reconsidered.
The organization added that cannabis will remain prohibited through 2022 while the review is underway.
WADA Executive Committee endorses recommendations of non-compliance of eight Anti-Doping Organizations ✒️

Find out more ➡️ https://t.co/DYInJUAn6R pic.twitter.com/ckJEcRbc4Z

— WADA (@wada_ama) September 14, 2021
Richard Pound, who served as the first president of WADA, reacted to the news by telling Marijuana Moment that he's "always in favor of a scientific review of any substance that is on the Prohibited List so that we can be acting on the basis of established facts, both as to the effects of the substance (if any) and the appropriate range of sanctions (if any)."
In an earlier interview, Pound told Marijuana Moment that the U.S. was "really quite adamant that [cannabis] was on the list" of prohibited substances when the ban was enacted in the 1990s.
Reps. Jamie Raskin (D-MD) and Alexandria Ocasio-Cortez (D-NY) previously reached out to WADA about Richardson's suspension and received a response in July that similarly explained how the U.S. has played a key role in placing marijuana on the list of prohibited substances for international athletes.
Richardson herself said last month that she's hopeful that her suspension from participating in the Olympics after testing positive for marijuana will lead to an international policy change for athletes, and she says she would be "blessed" if that happens as a result of her punishment.
The U.S. Anti-Doping Agency (USADA) has expressed sympathy for Richardson and asserted that the rules on marijuana for international athletes "must change." The White House press secretary—like USADA—also suggested that it may be time for a reevaluation of the cannabis prohibition.
USA Track & Field has similarly said that international policy on cannabis punishments for athletes "should be reevaluated."
Rep. Steve Cohen (D-TN) was among the lawmakers who've been critical of Richardson's suspension. He argued in July that it is hypocritical that athletes would be penalized for using marijuana when alcohol use is largely tolerated. And he also said cannabis is only a performance enhancing drug in the context of food eating competitions.
At a separate federal commission hearing on international sports in July, a representative of USADA said in response to questioning by Cohen that the organization is "heartbroken" over Richardson's case and supports "liberalization" of current bans.
Meanwhile, advocates have broadly embraced internal marijuana policy reforms at other major professional athletic organizations, arguing that they are long overdue especially given the ever-expanding legalization movement.
NFL's drug testing policy changed demonstrably last year as part of a collective bargaining agreement, for example. Under the policy, NFL players will not face the possibility of being suspended from games over positive tests for any drug—not just marijuana.
In a similar vein, the MLB decided in 2019 to remove cannabis from the league's list of banned substances. Baseball players can consume marijuana without risk of discipline, but officials clarified last year that they can't work while under the influence and can't enter into sponsorship contracts with cannabis businesses, at least for the time being.
A temporary NBA policy not to randomly drug test players for marijuana amid the coronavirus pandemic may soon become permanent, the league's top official said in December. Rather than mandate blanket tests, Commissioner Adam Silver said the league would be reaching out to players who show signs of problematic dependency, not those who are "using marijuana casually."
Last month it was announced that the online marijuana marketplace Weedmaps is teaming up with NBA star Kevin Durant for a multi-year partnership that's aimed at destigmatizing cannabis and showcasing the plant's potential value for "athlete wellness and recovery."
Marijuana icon Snoop Dogg also recently argued that sports leagues need to stop testing players for marijuana and allow to them to use it as an alternative to prescription opioids.
National Urban League Backs Marijuana Legalization With Licenses Reserved For Impacted Communities
Photo courtesy of Martin Alonso.
Drake, Killer Mike And Other Celebs Push Biden To Issue Mass Marijuana Pardons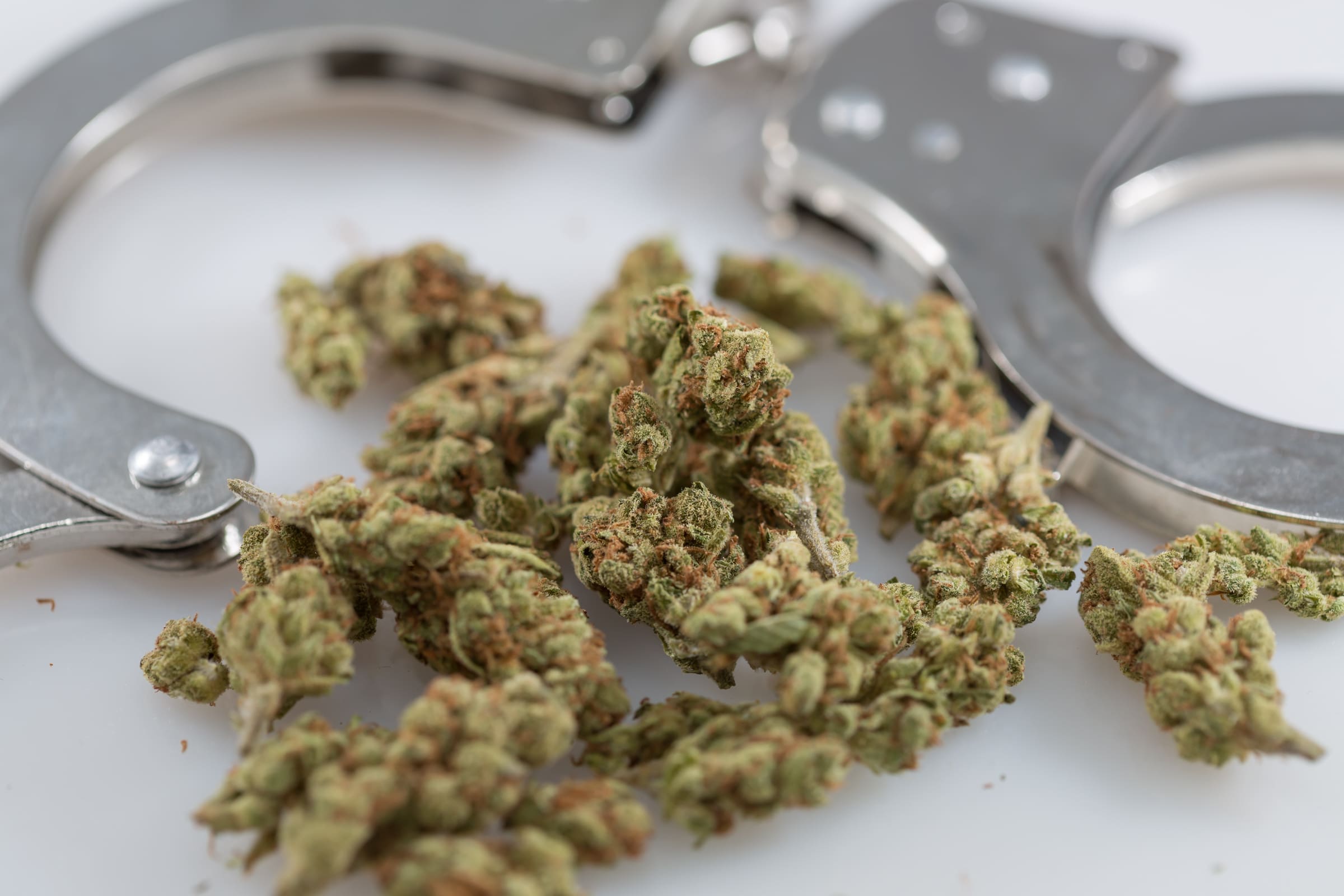 A group of more than 150 celebrities, athletes, politicians, law enforcement professionals and academics signed a letter that was delivered to President Joe Biden on Tuesday, urging him to issue a "full, complete and unconditional pardon" to all people with non-violent federal marijuana convictions.
This comes as the administration is actively encouraging about 1,000 people who were temporarily placed on home confinement for federal drug offenses to fill out clemency application forms.
The new letter—signed by high-profile stars like Drake, Killer Mike, Meek Mill, Deion Sanders, Kevin Garnett, Al Harrington and more—says that the war on drugs "has crushed many souls and countless futures, while spreading intolerable levels of mistrust and dysfunction between minority communities and those sworn to protect them."
"The harms of incarceration are obvious, but the pains of federal marijuana convictions transcend prison walls, making it more difficult for someone to get a job, access affordable housing, and receive an education," it continues. "A conviction can forever limit an individual's constitutional rights and can put the American dream further out of reach for an entire family."
It also references Biden's comments on the campaign trail supporting cannabis decriminalization and committing to expunge marijuana convictions.
"Enough is enough. No one should be locked up in federal prison for non-violent marijuana offenses," the letter, which was coordinated by civil rights activist Weldon Angelos, who received a presidential pardon for his own cannabis conviction from then-President Donald Trump, says. "No one should continue to bear the scarlet letter of a federal conviction for marijuana offenses of the past."
"Relief from the federal war on marijuana would not only be just, it would also be good policy by advancing public safety and economic prosperity. A general pardon poses a low risk to the American public by expunging records and releasing the last remaining prisoners of federal marijuana prohibition. Those who will have their sentences commuted comprise a small percentage of the federal prison population and are incarcerated only for non-violent marijuana offenses. All other beneficiaries of a categorical pardon represent an even lower risk, since these people are already living peacefully among their neighbors."
The letter—which was also signed by 2 Chainz, Ty Dolla $ign and T.I.—goes on to says there's precedent for the relief, pointing out actions taken by Presidents Gerald Ford and Jimmy Carter in the 1970s to categorically forgive Americans who avoided the draft for the Vietnam War.
Rapper Ralo, who is serving an eight-year sentence for a non-violent marijuana offense, is among the people that the letter signers say is deserving of relief. In a press release, Ralo thanked the hip hop community "for supporting my clemency because it's just not right that corporations are allowed to violate federal law and become millionaires while people like myself go to prison for years."
"This is hypocrisy," he said. "But I am hopeful that Joe Biden will honor his campaign promise and grant us clemency, without delay, so that we can return home to our families and communities."
The letter concludes by telling Biden that "a general clemency will send a clear and powerful message that our country is truly taking a new course on criminal justice policy and practice."
Other signatories include former New Mexico Gov. Gary Johnson (R/L), former U.S. Rep. Joe Cunningham (D-SC), Grover Norquist of Americans for Tax Reform, Mark Holden of Koch Industries, clemency recipient Alice Johnson and state lawmakers in the Idaho, Illinois, Indiana, Missouri, Oklahoma and Kansas legislatures. Former federal prosecutors and other law enforcement professionals also signed on.
A coalition of advocates and lawmakers sent letters with a similar request to Biden early in his presidency in February.
White House Press Secretary Jen Psaki said during a press briefing last month that Biden is "exploring multiple avenues to provide relief to certain nonviolent drug offenders, including through the use of his clemency power."
The administration is "working hard every day to reform our justice system in order to strengthen families, boost our economy, give people a chance at a better future," she said. "As part of this, the president is deeply committed to reducing incarceration, helping people successfully reenter society. And he has said too many people are incarcerated—too many are black and brown."
Psaki added at the time that there was nothing actionable to preview at that point, but said the president is "looking at a range of avenues" for relief. The fact that, as a senator, Biden played a key role in enacting punitive drug laws that contributed to the mass incarceration he's now considering steps to resolve did not come up during the exchange.
Biden has faced criticism from drug policy reform advocates who've grown frustrated that he's yet to make good on campaign promises such as decriminalizing marijuana. While his opposition to adult-use legalization remains a challenge on its own, they feel he should at least take steps to enact modest reform.
The president also campaigned on expunging prior cannabis records and respecting the rights of states to set their own laws.
Since taking office, however, his administration has not made progress on any of those pledges and has instead fired its own White House staffers over marijuana and sought to extend a budget provision that has blocked Washington, D.C. from legalizing cannabis sales.
In April, Psaki was pressed on Biden's clemency promise for people with federal marijuana and said that process will start with modestly rescheduling cannabis—a proposal that advocates say wouldn't actually accomplish what she's suggesting.
Moving cannabis from Schedule I to Schedule II under the Controlled Substances Act, as Biden proposed on the campaign trail, wouldn't facilitate mass clemency given that being convicted for crimes related to drugs in that slightly lower category—which currently includes cocaine—also carries significant penalties.
Sen. Bernie Sanders (I-VT) said during a recent interview that Biden could and should use executive authority to end federal marijuana prohibition on his own—but the two of them have "differences" when it comes to drug policy. There are, however, legal questions about whether a president could actually legalize cannabis unilaterally given existing statutes.
Read the full letter to Biden below:
Marijuana Clemency Letter to President Biden by Marijuana Moment on Scribd
Detroit Voters Will Decide On Psychedelics Decriminalization Ballot Measure In November