U.S. Sports Authority Backs 'Liberalization' Of Marijuana Laws, Official Tells Lawmakers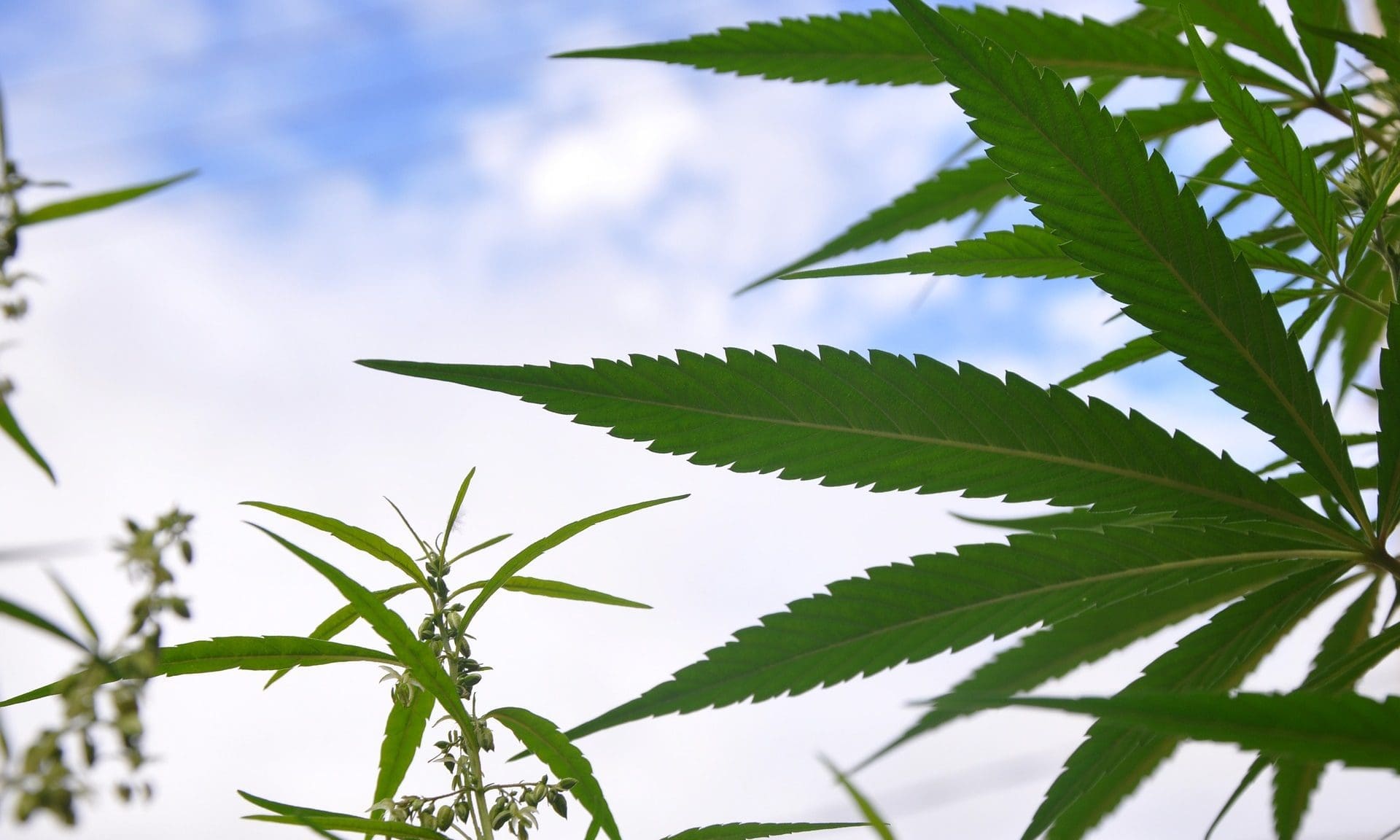 A representative of the U.S. Anti-Doping Agency (USADA) this week shifted blame for the Olympics suspension of U.S. runner Sha'Carri Richardson over a positive marijuana test, saying the national sports organization is "heartbroken" over the case and supports "liberalization" of current bans but claiming that its hands are tied with respect to enforcing international drug policy.
Edwin Moses, a two-time Olympic gold medal winner for track and field, and emeritus chair of USADA, appeared before a federal commission at a hearing on international sports on Wednesday and was pressed by panel co-chair Rep. Steve Cohen (D-TN) about the controversial suspension.
Cohen, who earlier in the day blasted the penalty for Richardson and urged federal action to end cannabis prohibition at a separate congressional hearing, said the case that's made national headlines "is such a shame," especially considering that the runner admitted to using marijuana in a legal state after learning about the death of her mother.
He also repeated a joke he made hours before that cannabis is "not a performance enhancing drug unless you're involved in the hot dog eating contest on the Fourth of July at Coney Island."
Moses replied that the Richardson situation "was one of the most heartbreaking cases that we've had this year."
"Although there was a handful of similar cases from the beginning of the year—and so it was not the first case of its kind—we're heartbroken at USADA to have to adjudicate any of these cases because, in many cases, there's lots of reasons for drug use," he told Cohen and other members at the hearing of the Commission on Security and Cooperation in Europe (also known as the Helsinki Commission).
Moses said the athlete "admitted what she did" and was aware of the potential consequences under international policy but argued that USADA has "always been on the side of more liberalization of the marijuana laws with respect to doping."
"We've moved and promoted changing the regulations, bringing the level [of permissible THC concentrations in drug tests] higher to eliminate cases of out-of-competition use, which in certain states is legal," he said. "It's not banned out of competition. However, she just got caught within that window. We have been trying everything we can to get the world to understand how this drug fits into the scheme of things."
The sports official also noted that the World Anti-Doping Agency (WADA) is a comprehensive body comprised of "650 organizations," and "neither the United States Olympic Committee nor USADA nor the [USA Track & Field] have anything to do with making up the rules."
"In most countries in the world, it's still an illegal substance," Moses said. "And there's countries in the world that under no circumstance will they ever be as liberal as we are."
But WADA recently made clear in a letter to Reps. Jamie Raskin (D-MD) and Alexandria Ocasio-Cortez (D-NY) this month that the U.S. itself played a leading role in imposing the cannabis prohibition. And the first president of WADA, Richard Pound, made similar comments in a recent interview with Marijuana Moment, pointing to how the country essentially bullied the rest of the world in including cannabis on the banned substances list.
At the hearing, Cohen said he recognized that enacting reform is an onerous task, and it's one that he's faced over his career as a member of Congress.
"Making good laws like is slow as molasses, and the cultural lag that we experience is awful," he said. "I know it's tough, and I hope you'll put your best efforts" toward changing the marijuana policy at the international sports level.
"Because it's the law and because it's the rule doesn't mean it's right," the congressman said. "They should be changed."
Advocates appreciated that Cohen's questioning got USADA to publicly flesh out its position on marijuana use by athletes.
"USADA told Congress, right to its face, that the policy of prohibition and stigmatization of cannabis consumers is wrong," Justin Strekal, political director for NORML, told Marijuana Moment. "The remaining question is when will the House take action to end the mandate that organizations like USADA, the DEA, ONDCP, and others stop criminalizing otherwise law-abiding Americans?"
Since Richardson's suspension was announced, there's been widespread and largely bipartisan criticism of the rules, especially as more states move to legalize. But officials have consistently pitted blame on other agencies and governments for enacting the prohibitionist policy in the first place.
USADA also responded to the letter from Raskin and Ocasio-Cortez, and it asserted that the rules on marijuana for international athletes "must change." USADA had previously expressed sympathy for Richardson and indicated that it may be time for a reevaluation of the marijuana prohibition—but in that statement, it explicitly called for a policy change.
USADA wrote that "President Joe Biden described the way forward best when he said" that the "rules are rules," but those regulations may need to be reevaluated.
Also this month, the White House press secretary—like USADA—expressed sympathy for the runner and indicated that it may be time for a reevaluation of the marijuana prohibition.
Press Secretary Jen Psaki previously declined to condemn Olympics officials' sanction on Richardson when asked about the issue at a briefing with reporters earlier this month, but she told CNN in the newer comments that the case highlights the need to "take another look" at the rules on cannabis, especially in light of the decision to bar the athlete from a second event that fell outside the scope of the 30-day suspension.
USA Track & Field also said recently that international policy on cannabis punishments for athletes "should be reevaluated." And following Ocasio-Cortez and Raskin's letter, a separate group of lawmakers also sent a letter to USADA last week to urge a policy change.
Chuck Schumer Discusses Strategy For Getting Enough Votes To Pass Marijuana Legalization Bill
Photo courtesy of Max Pixel.