New NFL Policy Would End Suspensions For Testing Positive For Any Drug—Not Just Marijuana
NFL players would not face the possibility of being suspended from games over positive tests for any drug—not just marijuana—under a collective bargaining agreement that has been approved by team owners and is now being voted on by members of the players union.
It was reported last month that the policy change would apply to cannabis but, according to the newly released full text of the agreement, it would actually cover all illicit substances. The decision reflects significant a shift in the league's approach to drug use by players, with the agreement emphasizing the need to focus on "ensuring evaluation and treatment" rather than punishment.
If a majority of players—who have until 11:59 PM ET on Saturday to vote on the proposal—ultimately approve it, those who test positive for drugs, exhibit behaviors that indicate drug misuse or self-refer themselves will be required to enter an "intervention program" where they would receive an evaluation and treatment plan.
Testing positive for prohibited substances after that point would result in a half-week salary loss for first violations, a one-week salary loss for second violations, a two-week salary loss for third violations and a three-week salary loss for fourth and subsequent violations. The threat of suspensions would be removed.
That said, refusing to comply with any required testing or clinical care more than three times would result in game suspensions under the agreement. The suspension penalty could also still be used in instances of arrests related to drug offenses.
NFL team owners already voted to approve the broad collective bargaining agreement that the drug policy changes are part of last month.
"Substance abuse can lead to on-the-field injuries, to alienation of the fans, to diminished job performance, and to personal hardship," the document, first reported by NBC Sports's Pro Football Talk, states. "The deaths of several NFL Players have demonstrated the potentially tragic consequences of substance abuse. NFL Players should not by their conduct suggest that substance abuse is either acceptable or safe."
As revealed in an earlier summary of the agreement, the testing window for marijuana would also be narrowed. Players would be subject to testing for THC metabolites only between the start of the pre-season training session and the first pre-season game. For other drugs, the testing period extends from April 20 to August 9.
The threshold for a positive test for cannabis would also be increased from the current 35 nanograms per milliliter to 150 nanograms per milliliter, according to the document.
Additionally, a joint committee focused on pain management would be required to study "alternative therapies, including marijuana and THC-based therapies" and issue recommendations on the issue. The panel previously conducted a fact-finding study on CBD and concluded earlier this year that the "hype" over the cannabis compound isn't backed by science.
Under the new proposal, the committee would also be charged with educating players about "any side-effects, including addictive behavior and risks of marijuana use (e.g., schizophrenia)."
If a majority of the players union agrees to the proposed agreement by the deadline, that will give NFL the time in needs to implement the bargaining agreement ahead of the 2020-2021 season.
If the new agreement isn't ratified by that time, players would undergo at least one additional season where testing positive for cannabis and other drugs can result in fines, suspension and rehabilitation. But if it is agreed to, NFL would become the latest major sports league to dramatically amend its drug policies.
The MLB announced in December that it will remove marijuana from its list of banned substances for baseball players, though the league clarified in a memo last month that baseball players are still barred from being sponsored by cannabis companies or investing in the industry.
After the MLB cannabis change was revealed, Dallas Cowboys owner Jerry Jones and New England Patriots quarterback Tom Brady said in interviews that the NFL would likely soon be forced to modernize its approach to marijuana.
Congressional Committee Approves Marijuana Bills For Military Veterans
Image element courtesy of Marco Verch.
Musician John Legend Endorses Drug Decriminalization Ballot Measure In Oregon
Musician John Legend on Friday endorsed an Oregon initiative to decriminalize possession of all currently illicit drugs while investing in substance misuse treatment.
The singer-songwriter, who has consistently used his platform to champion criminal justice reform issues, encouraged Oregonians to approve the measure as part of a Twitter thread on numerous state-level ballot initiatives.
"I support Measure 110 to decriminalize drug possession and fund more treatment services," he said. "Please [Vote Yes on 110] to reform the criminal justice system."
OREGON: I support Measure 110 to decriminalize drug possession and fund more treatment services. Please @VoteYeson110 to reform the criminal justice system.https://t.co/wv7GQxkUNt

— John Legend (@johnlegend) October 23, 2020
The proposal would make Oregon the first state in the country to remove the threat of jail time for simple drug possession, and it would put money toward substance misuse treatment with the help of marijuana tax dollars.
Support for the reform move has come from several unique directions this election cycle.
The Oregon Democratic Party formally endorsed Measure 110 earlier this month, as well as a separate proposal to legalize psilocybin mushrooms for therapeutic purposes.
🗳️✅Vote YES on Measure 110: Instead of arresting and jailing people for personal possession of small amounts of drugs, would expand access to drug treatment services paid for by marijuana taxes. @voteYESon110 #orpol

— Oregon Democrats (@ORDems) September 23, 2020
A foundation run by Facebook founder and CEO Mark Zuckerberg and his wife contributed $500,000 to the decriminalization campaign.
Rep. Earl Blumenauer (D-OR) is also backing the initiative, in addition to the psilocybin measure.
"Measure 110 will help shift Oregon to a health-based approach to a health-based drug addiction crisis," the congressman said. "This is more compassionate, more effective, safer, and simple common sense."
While Legend's endorsement brings some celebrity attention to the issue, it's not the first time he's voice support for ending drug criminalization.
Asked in 2018 about what policies he'd enact in a position of political power, the musician said he'd "decriminalize drugs—treat drugs as a public health issue and not as a criminal issue."
"I think a lot of people think if we lock more people up, people won't do as many drugs. But what ends up happening is, we aren't really solving the problem of drug demand by waging a war on drugs when people are still finding ways to get drugs. And the drug overdose problem is still huge. You would think, you know, criminalizing it and making it tougher on people that get caught would actually help solve the problem, but it doesn't. I think legalizing marijuana is the first step, but I think going beyond that—realizing that the war on drugs was never a good idea, and that we should treat drug addiction as a health problem instead of a criminal problem—is the answer."
The decriminalization campaign also recently rolled out a series of TV and online ads promoting the measure.
The advertisements, which feature people from a diversity of backgrounds speaking to their personal experiences with the drugs and the criminal justice system, came as mail-in ballots were being distributed to registered voters.
These spots aren't the first ads that Oregonians may have seen from the campaign. It launched its first video urging a "yes" vote on the decriminalization initiative in August.
New York Will Legalize Marijuana 'Soon' To Aid Economic Recovery From COVID, Governor Cuomo Says
Photo courtesy of Flickr/William Haun.
Colorado Governor Tells Texas Not To Legalize Marijuana So His Own State Can Get More Tourists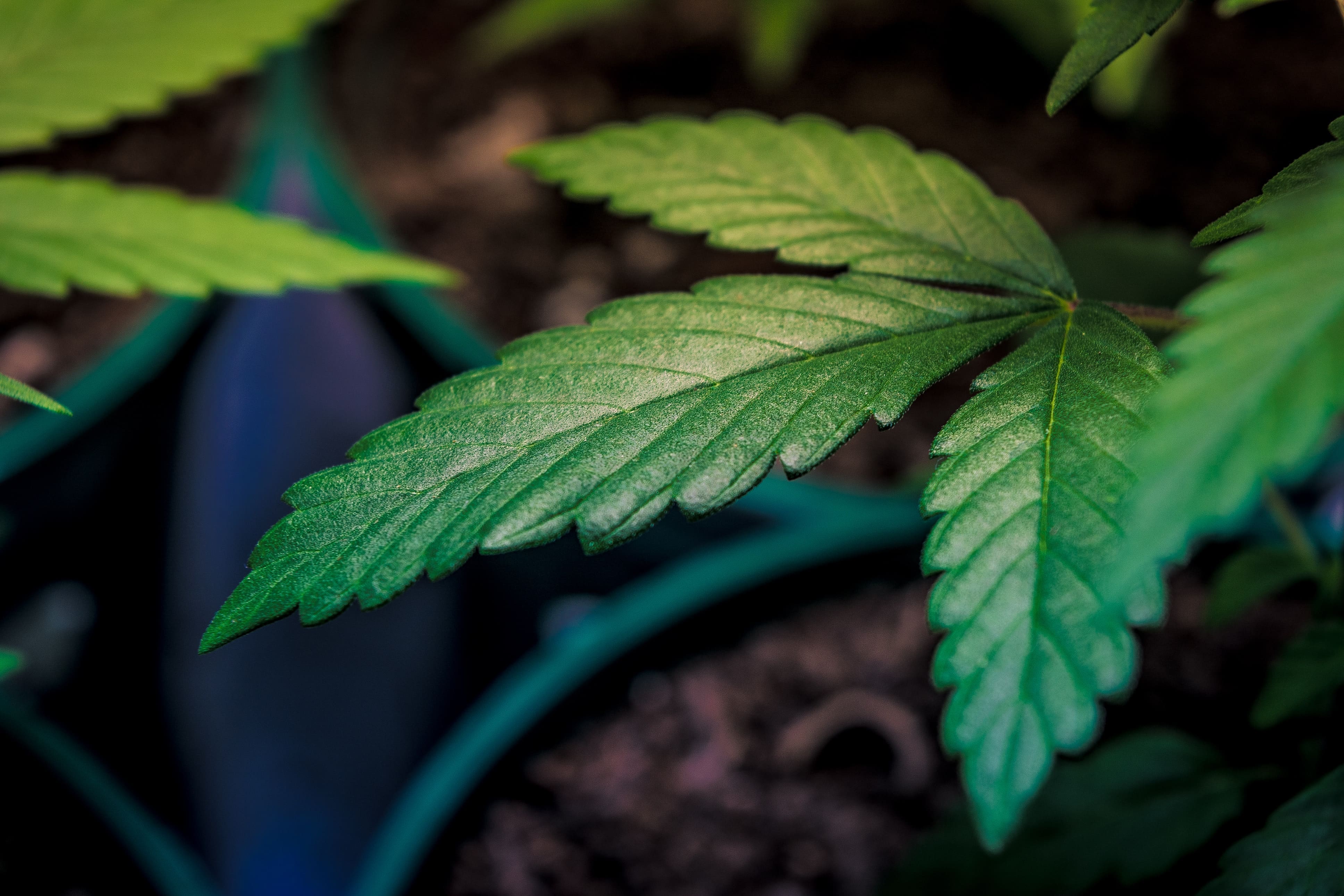 The governor of Colorado is jokingly discouraging Texas from legalizing marijuana, saying it would mean less tax revenue for his own state from cannabis tourism.
Gov. Jared Polis (D) was responding to a Marijuana Moment report on a new economic analysis that showed how Texas stands to generate billions in tax revenue and tens of thousands of jobs if it enacted the policy change.
That analysis might be true, the governor tweeted, "BUT it would reduce tourism to Colorado, so make sure to consider Colorado first in any Texas decisions."
Yes BUT it would reduce tourism to Colorado, so make sure to consider Colorado first in any Texas decisions https://t.co/5Gh8bNBKu0

— Jared Polis (@jaredpolis) October 20, 2020
Polis has been known to quip about the marijuana tourism dollars his state receives from non-residents.
Shortly after he was sworn in last year, the governor said "we get a lot of extra business from people coming into our state" and so "from the economic perspective in Colorado, I'd love other states to go slowly so that we can continue to see all these benefits for Colorado."
"For years, I'd been sort of countering this sort of dire picture of Colorado," he said. "But again, if they think that it's bad, it's better for us to have less competition at this point. So I mean, if I'm looking at it as governor, I would hope they halt their efforts and send all their business here."
That said, despite his interest in preserving cannabis tourism for Colorado, during a Reddit Ask Me Anything session in May, he jokingly entertained the idea of using hypnosis to convince Ohio's governor to advance legalization in the state.
While he's been quick to note the economic benefits of regulating marijuana sales, Polis has also emphasized the need for restorative justice in the industry. Earlier this month, he exercised new clemency powers to grant nearly 3,000 pardons for people convicted of low-level marijuana possession.
Meanwhile, Polis isn't alone in touting the fact that his state sells legal marijuana to people who live in places where it is still prohibited.
Illinois Gov. J.B. Pritzker (D), during his State of the State speech earlier this year, talked about how his state's new recreational cannabis market "gives us a chance to collect tax revenue from the residents of Wisconsin, Missouri, Iowa and Indiana."
Indeed, the state has continued to see record-breaking cannabis sales month after month, including tens of millions of dollars worth to out-of-state residents.
Trump Campaign Orders Mississippi Medical Marijuana Activists To Cease Using President's Name
Launch Of Maine's Legal Marijuana Sales Inspires Rambling Police Department Facebook Post
A member of a local Maine police department has some thoughts about the state's newly launched marijuana retail system. In fact, he has a lot of thoughts—and he laid them all out in a rambling 1,400-word Facebook post on Saturday. The diatribe touches on everything from Phish festivals to drug-sniffing dogs to the medical benefits of cannabis to sweet chili Doritos.
Lt. Tim Cotton of the Bangor Police Department took over the agency's social media page, advising people about the policy change, discussing the ban on cannabis use among law enforcement, sprinkling in a few stoner stereotypes and seemingly sympathizing with tobacco consumers who face their own restrictions. He said he's been "inundated with incoming questions" about what's allowed in the new retail market.
For what it's worth, Maine voters legalized marijuana though a ballot initiative in 2016, but it took until last week to implement a commercial sales component. That's a significant delay in bringing a retail market online compared to California, Massachusetts and Nevada, which also legalized for adult-use on the same day four years ago.
Cotton recommended that people read up on state statutes for any questions they might have, or to ask "your friendly and professional purveyor of marijuana."
In any case, the lieutenant took the opportunity presented by incoming cannabis-related inquiries to run the gamut on marijuana policy in his post. While it might not have been especially informative on the nuances of the market rules, the comments section is filled with people thanking him for the lively dialogue.
Here are some notable excerpts from the post.
On his own eating habits.
"I already snack like a 70s stoner, and I have been known to partake in both Hostess cupcakes and sweet chili Doritos within the same half-hour period. Years of black coffee and stale doughnuts have made my stomach both larger, and cast iron. I don't even need to chew Tums or Rolaids after a road-trip that is littered with empty bags of delightful and deep-fried tubers, Mountain Dew, and Whoppers containing self-installed banana peppers..because the King really doesn't supply those burgers exactly 'my way.'"
On personal use and police policy.
"This is not me complaining about the fact that cops can't partake in recreational marijuana usage. It's merely me advising you to avoid passing the fatty to the cop who happens to be standing between you and the next person in your 'therapy' group at the next Phish festival. It's best if we don't become involved in the ritual of passing of the happy salad to your friend, Kevin, even though he has really short arms ever since he has been lifting heavy.
"Just ask us to get out of the way so the party can continue uninterrupted by the guy with the bad moustache and the pistol.
…
"For the record, I don't smoke cigarettes or medicine. As for the recreational use of marijuana, Federal statutues [sic] disallow your local, county, and state employed gendarme from partaking in dabs, doobies, and bong-hits as we— apparently—are not actually regular citizens, but merely a class of individual who should not stoned or buzzed while enforcing laws and such. I have to agree.
"For you? Smoke away my friends. Check the rules at the State of Maine website, you must be twenty-one-years-old to stop referring to weed as medicine, at least, in front of your mom and dad who you have derided for years for having a couple of Swisher Sweet stogies at the poker game. And, yes, I am talking about dear mother. She also cheats at cards. We love that woman."
On marijuana terminology.
"One of the upsides in the new rules regarding the recreational use of Marijuana is that I no longer will have to worry about misusing the terms, caregiver, medicine, herbal therapy, and patient when I am engaged in conversations with humans who chose to partake in the ingestion of plant-based herbal calming smoke.
"No, these conversations were not work related. These were the terms that I was forced to use at family reunions and other events when my great nephew piped up and said, 'Hey, be careful! He's a cop. I think he's wearing a wire.'"
On tobacco regulations.
"I have found it somewhat disconcerting that the entire world has deemed all forms of smoke ingestion to be a repulsive and filthy habit, while also telling me that filterless hand-rolled firesticks of the finest backyard-grown Mary. J. Wauna has zero negative effect on lung function. I'm no doctor, and I am not the boss of you.
…
"You see, the people who smoke cigarettes, pipes, cigars, and all manner of tobacco products have been literally shunned and thrown outside in cold weather, hurricanes, and winter storms for the last thirty-years.
"They are forced to walk five-hundred-feet away from the doorways of buildings. No one even supplies a burn-barrel for them to keep their hands warm. I worry about how they feel. Because they have feelings, too. No one ever lets them refer to themselves as caregivers when they pass the menthol-filtered tobacco torch to their friend who is short on cash and can't afford to pay two hours wages so they can have their own pack of cigarettes.
"They've been taxed, tormented, and ridiculed for a very long time. I like to show a bit of support for the little guy with a 'fresh pack of Luckys and a mint called Sen-Sen.' And, I refuse to judge him for his use of Old Spice aftershave."
On drug-sniffing dogs.
"FYI- Bangor Police Department dogs are not trained to sniff out your marijuana, that would be really dumb, because it is now legal. We saw this coming. Our dogs do sniff out lost people, evidence at crime scenes, and illegal narcotics. Don't get all hinky and bolt across town if you see Aki, Raye, or Jessie when you are carrying some shake and a half pack of ZigZags, you'll be tired for no reason. Relax."
The post also features purported interjected notes from Bangor Police Department's "legal team" that is later revealed not to even exist and was all written by Cotton himself.
For more clear directions on the legal sales system in Maine, residents might want to turn to policymakers like U.S. Rep. Chellie Pingree (D-ME), who last week shared a Portland Press Herald article about what people should know before they go to a new cannabis dispensary.
Starting tomorrow, recreational marijuana goes on sale in Maine!

Check out the @PressHerald's "Know Before You Go" guide. For example, the method of payment will vary by retailer. Do your research before waiting in line.https://t.co/RIab7LEvLG

— Congresswoman Chellie Pingree (@chelliepingree) October 8, 2020
"Do your research before waiting in line," she advised.
In nearby Vermont, things are also changing when it comes to marijuana sales. A bill to legalize cannabis commerce in the state was enacted without Gov. Phil Scott's (R) signature last week, though it will still take up to two years to license dispensaries based on the timeline.
Democratic Senate Candidate Plans To Vote For Arizona's Marijuana Legalization Measure Next Month