New Jersey Voters Strongly Back Marijuana Legalization And Cannabis Pardons, New Poll Finds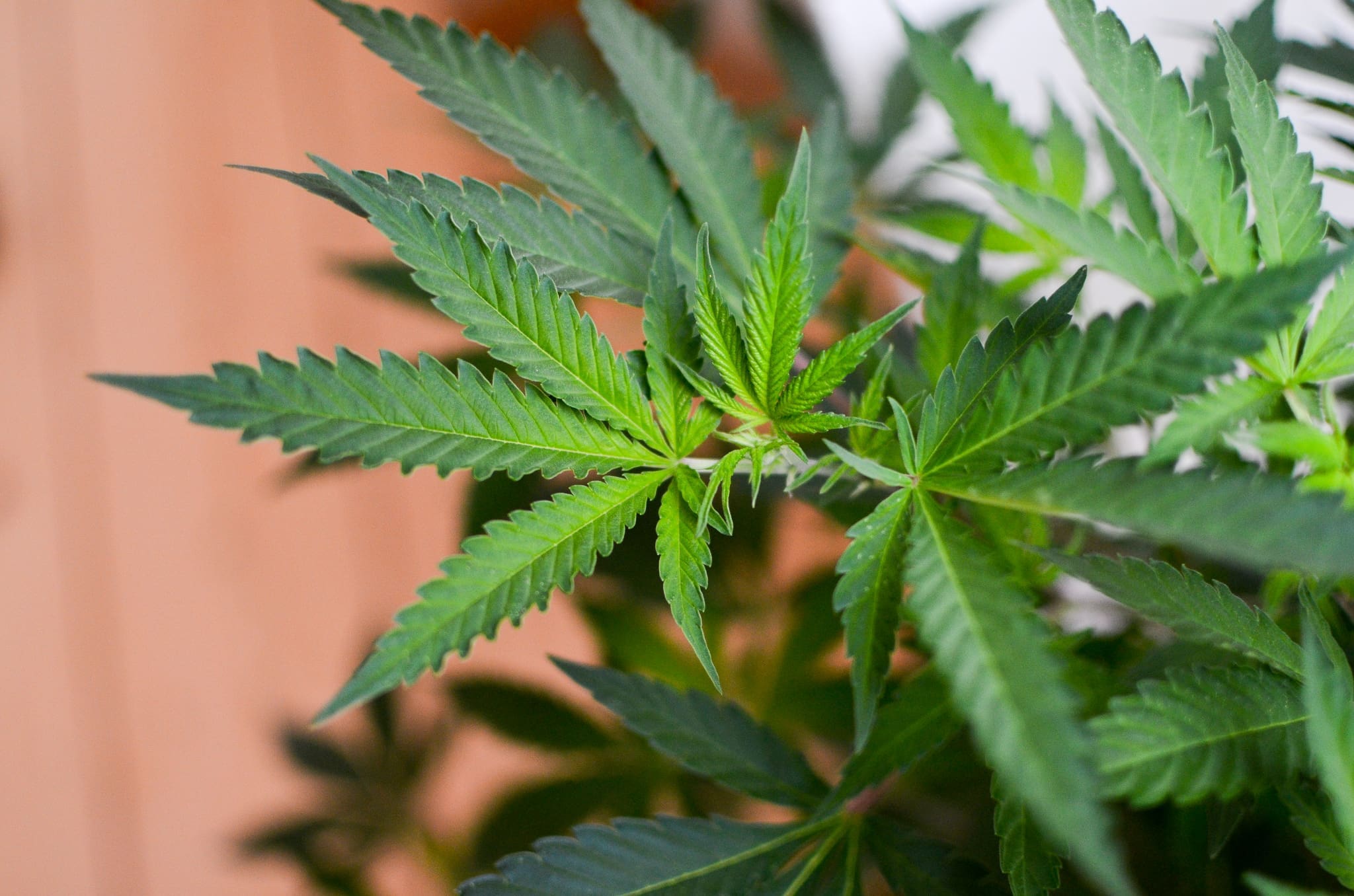 Support for a referendum to legalize marijuana in New Jersey remains strong, according to a new poll released on Tuesday. And what's more, voters want Gov. Phil Murphy (D) to go a step further by pardoning people with low-level cannabis convictions.
The survey, which is the fourth and final from the law firm Brach Eichler LLC this election cycle, shows that 65 percent of New Jersey voters are in favor of the reform proposal that will appear on the state's November ballot. Just 29 percent are opposed to the policy change and six percent remain undecided.
These results are statistically consistent with the prior three polls from the firm as well as one from Fairleigh Dickinson University, which similarly found roughly two to one support for the measure. A separate survey released last week by Stockton University showed three to one support for legalizing cannabis among New Jersey voters.
As has historically been the case, Democrats are most likely to back legalization (70 percent), followed by independents (62 percent) and Republicans (52 percent).
But beyond legalizing cannabis for adult use, New Jersey voters are also strongly in favor of having the governor use his clemency powers for those previously convicted over low-level marijuana offenses. Sixty-eight percent of respondents said Murphy should grant those individuals pardons, compared to 21 percent who are against it and 11 percent who are unsure.
For the first time since the firm starting polling on cannabis issues this year, a majority of voters (51 percent) also said that prior marijuana records of all levels of convictions, rather than just simple possession, should be expunged.
"The Brach Eichler Cannabis Poll, which has consistently reported overwhelming support for legalizing cannabis, today again confirms that New Jersey voters support this long overdue change by a significant margin," Charles Gormally, co-chair of the firm's cannabis practice, said in a press release. "After election day it is imperative that our legislature move to create the most efficient, safe and regulated marketplace to capture the tri-state cannabis business."
The survey, which involved interviews with 500 registered voters from October 5-13 and has a margin of error of +/- 4.4 percentage points, also asked about the policy of local control for the marijuana market. Forty-seven percent said that individual jurisdictions should be allowed to ban cannabis businesses from operating in their area, compared to 39 percent who are opposed to the proposal and 14 percent who are undecided.
"It is clear that home rule is a topic that needs to be more fully addressed," Gormally said. "Cannabis businesses are going to need an immediate understanding of local politics and community issues before embarking on plans for certain parts of New Jersey."
Five states have recreational or medical marijuana legalization on the ballot this election, and polling broadly indicates that the measures will be successful.
Two recent surveys of Arizona voters show growing majority support for an initiative to legalize adult-use cannabis.
Montana voters seem poised to approve a pair of marijuana legalization initiatives next month, according to a poll released last week.
In South Dakota, polling signals that voters will approve separate initiatives to allow both medical and recreational cannabis.
A survey of Mississippi voters that was released in September found that an activist-led measure to legalize medical marijuana "stands a strong chance of passage."
Meanwhile, in New Jersey, putting legalization to voters as a referendum question was the result of the legislature's failure to pass reform legislation last session.
Murphy, the governor, has been a vocal advocate for approving the measure.
He said during a virtual fundraiser with the pro-legalization NJ CAN 2020 earlier this month that the state "can't fail" at enacting the policy change this round. A top lawmaker also spoke at the event and said an enabling and regulatory bill was being prepared in anticipation of a favorable vote, and that it could be voted on by the legislature as soon as the first week of November.
The governor also recently recorded a video ad that was released by the reform group, outlining why he's embraced the policy change. Murphy said that the ongoing criminalization of cannabis in New Jersey wastes taxpayer dollars, and he emphasized that prohibition is enforced in a racially disproportionate manner.
Murphy similarly said in a recent interview that the marijuana reform proposal prioritizes social justice.
"I wish we could have gotten it done through a legislative process," he said at the time, referencing lawmakers' inability to advance a legalization bill last session. "We just couldn't find the last few votes, so it's on the referendum. I'm strongly supporting it—first and foremost for social justice reasons."
Last month, Murphy also called on voters to support the proposal in an email blast that was circulated by the New Jersey Democratic State Committee.
"Legalization would right those wrongs while also spurring massive economic development opportunities, job creation, and new tax revenue," the governor wrote. "Now, we have the opportunity to get this done and finally legalize adult-use marijuana here in the Garden State, and I need your help to make it happen."
He said in July that legalizing cannabis is "an incredibly smart thing to do" both from an economic and social justice perspective.
The governor isn't alone in his attempts to get out the vote for cannabis reform. Filmmaker Kevin Smith earlier this month urged his Twitter followers to "VOTE YES when you see State Public Question Number 1: Constitutional Amendment to Legalize Marijuana."
NJ CAN 2020, one of two campaign committees working to pass the cannabis referendum, released a series of English- and Spanish-language video ads last week, after having published one prior ad. Meanwhile, campaign finance records compiled  show that legal marijuana supporters are out-raising opponents by a ratio of nearly 130:1.
In June, the state Assembly passed a cannabis decriminalization bill that would make possession of up to two ounces a civil penalty without the threat of jail time, though it hasn't advance in the Senate.
Marijuana Legalization In Texas Would Generate Billions In Tax Revenue, New Economic Analysis Shows
Photo courtesy of Philip Steffan.