Support For Marijuana Legalization In Arizona Has Grown Significantly, Two New Polls Show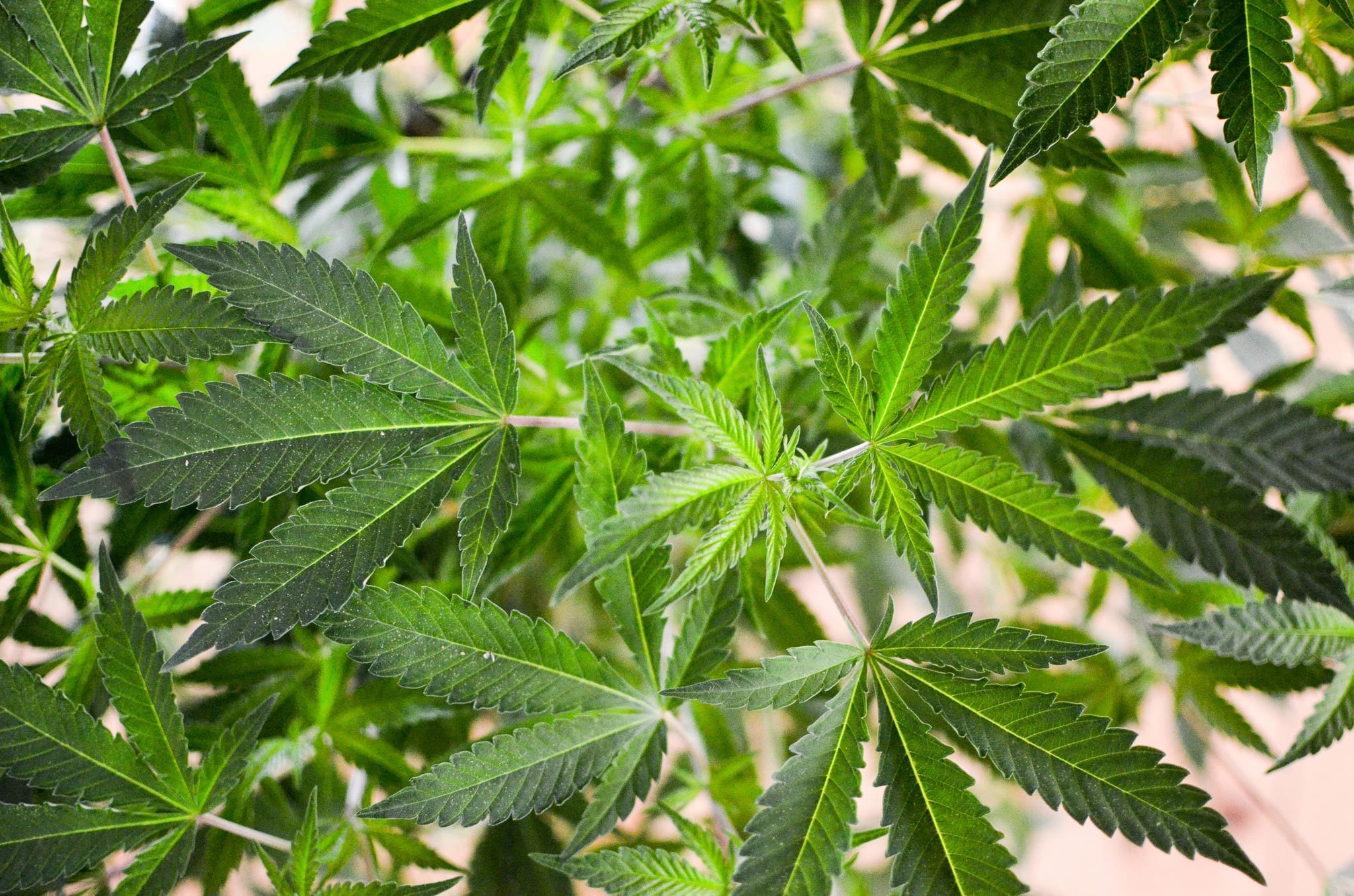 Support for a measure to legalize marijuana in Arizona is rising significantly, according to two new polls.
A firm that's been consistently tracking where Arizonans stand on candidates and ballot questions found that 55 percent of likely voters favor the cannabis legalization initiative in a survey released on Thursday, while 37 percent oppose it. A separate new poll shows 56 percent support among registered voters and 36 percent opposed.
For the former poll, that represents a nine percentage point increase in support from when the same firm asked voters about the proposal last month. The other survey released on Thursday shows a five percentage point increase in favor of the measure from the last round of questioning, which was also in September.
Both new results are largely consistent with an internal poll Smart and Safe Arizona, the campaign behind the initiative, shared with Marijuana Moment last month.
That said, this time around, the language of the question asked by OH Predictive Insights (OHPI) was different than in its prior surveys. Rather than generally ask about the prospect of legalization in Arizona, as it has until now, the new poll used the official text of the description of the measure that voters will actually see on the ballot
"The law would allow limited marijuana possession, use, and cultivation by adults 21 or older; amend criminal penalties for marijuana possession; ban smoking marijuana in public; impose a 16% excise tax on marijuana sales to fund public programs; authorize state/local regulation of marijuana licensees; and allow expungement of marijuana offenses."
It appears that the specificity of that language and descriptiveness of the initiative's provisions compelled more people to back it, which bodes well for supporters leading up to Election Day.
Another factor that OHPI identified as having moved the needle is increased support among voters of certain political ideologies. There was a 15 percentage point net increase in favor of the policy change among Democrats and a 41 percentage point net bump from independents, with supermajority support among both groups. Republicans oppose the reform, 23 percent to 68 percent, however.
The legal cannabis measure enjoys majority support from men, women, people from every geographic region of the state and voters under age 54.
The other new poll, conducted by Monmouth University, didn't use language from the official ballot description—but it did explain the main components of the measure to respondents.
"There is a measure on the ballot that would legalize the recreational use of marijuana for adults 21 years of age or older and allow residents to grow up to six marijuana plants for personal use. Marijuana use would be banned in public and a 16 percent tax would be placed on marijuana sold by licensed establishments. Will you vote for or against this measure?"
It shows that 69 percent of Democrats, 63 percent of independents and 38 percent of Republicans support the legalization initiative.
When it comes to age, 68 percent of those 18-49 years old and 56 percent of those 50-64 years old are in favor of the policy change. Only 37 percent of those 65 and older favor the proposal.
There is majority support for the legal cannabis measure across racial and gender groups.
In addition to the topline numbers for registered voters, the university also ran various likely voter scenarios, projecting that in a high turnout situation the measure would pass, 56 percent to 37 percent, while in a low turnout scenario it would be approved by a 54 percent to 39 percent margin.
The Monmouth poll involved interviews with 502 registered voters from October 9-13 and has a margin of error of +/- 4.4 percentage points. The OHPI survey involved interviews with 608 likely voters from October 4-8 and has a margin of error of ± 4.0 percentage points.
With less than three weeks left until Election Day, the new poll results are a promising signal to reform advocates that Arizona is ready to enact legalization, unlike in 2016 when voters rejected a similar proposal.
Democratic U.S. Senate candidate Mark Kelly indicated this week that he is inclined to back the legal cannabis measure.
Meanwhile, Arizona isn't the only state that appears poised to approve cannabis reform this election cycle. A recent poll shows that 49 percent of Montana likely voters are in favor of recreational legalization proposals on the ballot, with 10 percent of voters still undecided. And in New Jersey, residents support a legalization referendum by a two-to-one margin, another survey found.
If the Arizona measure is approved by voters, adults could possess up to an ounce of marijuana at a time and cultivate up to six plants for personal use.
The measure also contains several restorative justice provisions such as allowing individuals with prior marijuana convictions to petition the courts for expungements and establishing a social equity ownership program
Cannabis sales would be taxed at 16 percent. Tax revenue would cover implementation costs and then would be divided among funds for community colleges, infrastructure, a justice reinvestment and public services such as police and firefighters.
The Department of Health Services would be responsible for regulating the program and issuing cannabis business licenses. It would also be tasked with deciding on whether to expand the program to allow for delivery services.
In other state cannabis news, the Governor's Regulatory Review Council last week approved a measure to loosen restrictions on prior marijuana use by police recruits.
New Jersey Legal Marijuana Advocates Release New Ads As Campaign Data Shows Opponents Vastly Outspent
Photo courtesy of Philip Steffan.