South Dakota Voters Support Medical And Recreational Marijuana Initiatives, New Opposition Poll Finds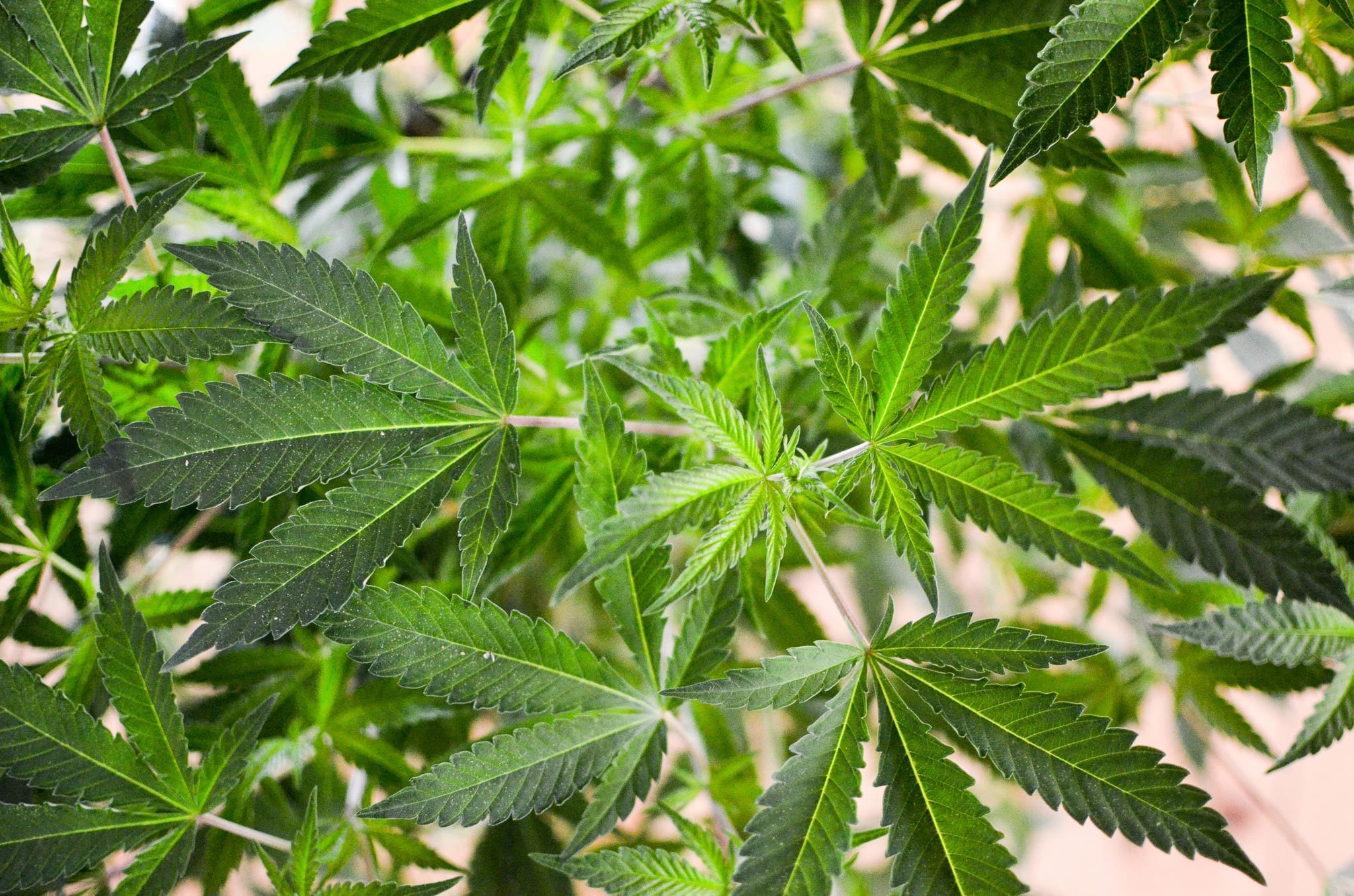 A majority of South Dakota voters support separate initiatives to allow both medical and recreational marijuana that will appear on the state's November ballot, according to a new poll funded by legalization opponents.
But when it comes to the proposed adult-use legalization amendment, opponents argue that there's significant confusion over what it would accomplish, as most people who said they favor the measure cited therapeutic applications of cannabis as reasons they support the broad reform.
The statutory medical cannabis initiative would allow patients suffering from debilitating medical conditions to possess and purchase up to three ounces of marijuana from a licensed dispensary. They could also grow at least three plants, or more if authorized by a physician.
The proposed constitutional amendment, which couldn't be changed by the legislature if approved by voters, would legalize marijuana for adult use. People 21 and older could possess and distribute up to one ounce, and they would also be allowed to cultivate up to three cannabis plants.
There's strong support for each of the measures in the new prohibitionist-funded survey, which was conducted June 27-30 and announced in a press release on Thursday. Roughly sixty percent of South Dakota voters said they favor recreational legalization, while more than 70 percent said they back medical cannabis legalization, according to the No Way on A Committee, which didn't publish detailed cross-tabs, or even specific basic top-line numbers, from the poll results.
The decision by the prohibitionist committee to release the results of a poll showing such broad support for legalization is an interesting one. Typically, ballot campaigns and candidates use polling results to demonstrate momentum, but perhaps the South Dakota group is seeking to sound the alarm and generate donations from national legalization opponents to help stop the measure. If South Dakota votes to legalize cannabis this November, that would signal that the policy can pass almost anywhere.
The language of the questions the participants were asked is as follows, the group's chairman, David Owen, told Marijuana Moment:
"There will be a state constitutional amendment on the ballot in November, called Amendment A. I am going to read you the title and an explanation of Amendment A, and please tell me if you would vote yes, to pass, or no, against the amendment. Now here is the amendment: An amendment to the South Dakota Constitution to legalize, regulate, and tax marijuana; and to require the Legislature to pass laws regarding hemp as well as laws ensuring access to marijuana for medical use."
"There will also be an initiated measure on the ballot in November, called Initiated Measure 26. I am going to read you the title of Initiated Measure 26, and please tell me if you would vote yes, to pass, or no, against it. Now here is the title: An initiated measure to legalize marijuana for medical use."
According to the anti-legalization campaign, follow-up questions that have not been publicly released reveal that more than half of those who said they support the adult-use proposal provided responses citing the medical benefits of cannabis.
Twenty-six percent said they're in favor of the proposal because of the medical applications of cannabis, 19 percent said it would "help people" and 13 percent said they support it because marijuana "treats conditions."
While the recreational measure might not have been crafted solely with patient access in mind, adults who want to use marijuana for therapeutic reasons would still stand to benefit from a regulated market—regardless of whether it's a medical or adult-use model—so it's possible that the survey results don't demonstrate total confusion among those respondents. Plus, the constitutional amendment does contain language requiring the legislature to enact policies on medical cannabis as well—providing more robust constitutional protections for therapeutic use than the statutory measure alone would ensure.
"The proponents of Amendment A are deceiving voters by claiming it's about providing pain relief for veterans, and that it's the only way to protect the medical marijuana measure from being amended, but that's just a smokescreen for legalizing recreational weed—making sure anyone here can get high anywhere, anytime. And that's bad for South Dakota," Owen, of the opposition group, argued in a press release.
"We are going to do all we can over the coming months to make sure people understand the very big differences between these two marijuana measures," he said. "Don't let anyone fool you by saying this is a package deal. It's not—IM26 is for medical use and Amendment A legalizes recreational marijuana, putting weed dispensaries on Main Street and allowing drug use in public places with families & children."
Contrary to that last claim, the text of the proposed constitutional amendment in fact explicitly says it does not change current laws banning consuming cannabis in public, on school grounds, while operating a motor vehicle and any place where tobacco use is restricted.
South Dakota isn't the only state where marijuana reform could prove tricky to voters this November.
In Mississippi, residents will have to answer two questions to enact medical cannabis legalization, and they will have to decide between two competing initiatives. The campaign behind the activist-led measure says the alternative was placed on the ballot by the legislature in a deliberate attempt to confuse voters and split the vote, undermining the chances of either passing.
Separately, a poll recently conducted in Arizona shows that just a slim majority of voters (51 percent) support the ballot measure, meaning activists will have to work fastidiously to build support in the weeks ahead.
New Marijuana Coalition Unveils Plan To Legalize Interstate Cannabis Commerce
Photo courtesy of Philip Steffan.
Arizona Marijuana Opponents Release Five Misleading Attack Ads Ahead Of Legalization Vote Next Week
A campaign opposing a marijuana legalization initiative in Arizona recently released a series of ads imploring voters to reject the proposal.
The digital spots—which range from 16 to 42 seconds in length—argue that cannabis reform would negatively impact young people, increase impaired driving and create workplace risks. In doing so, they make misleading claims about what the proposed Arizona law would allow and what has occurred in other states that have already enacted legalization.
Here's each ad and script, along with some broader context on the accuracy of the claims: 
"When Washington State legalized marijuana, I wasn't too concerned. What began happening with students, however, was alarming. Marijuana possession increased. We maintained a zero drug policy in our district, and parents and students became confused when students were disciplined for possession of marijuana. Suspensions increased and students lost valuable classroom time. If I could give one piece of advice from this Democrat, school principal from Washington to my new Arizona neighbors vote 'no' on 207. It won't provide the support needed to deal with the problems this law will create. Vote 'no' on Prop. 207."
Actually, a study published last year by the federal Centers for Disease Control and Prevention found that youth marijuana use declined in Washington State's largest metropolitan county after legalization. Other research has reached similar conclusions.
"Marijuana use damages the developing brain of teenagers. Unfortunately, where marijuana is legal for adults, more teens get it and use it. Under Prop. 207, marijuana-laced candies, cookies and vape pens—all very appealing to teens—are not only legal but marijuana marketers can advertise them on TV, radio and social media, a teen favorite. Vote 'no' on Prop. 207."
The Arizona initiative states that any advertising "involving direct, individualized communication or dialogue shall use a method of age affirmation is twenty-one years of age or older before engaging in that communication or dialogue."
"Police pull over the driver next to you for swerving, but there's no standard of impairment. It's 2021, and using marijuana is legal right under Prop. 207. There's no roadside test to gauge marijuana impairment, so they let it go. Nearly 70 percent of marijuana users in Colorado admit to driving stoned. Their traffic deaths doubled after legalization. Keep stoned drivers off Arizona roads. Vote 'no' on Prop. 207."
The Arizona initiative explicitly states that it "does not allow driving, flying or boating while impaired by marijuana to even the slightest degree."
"When you drop your child off at daycare, you expect the caregiver to be sober. Under Prop. 207, employers can only prohibit using marijuana at work. There's nothing stopping employees from using and then heading to the daycare or elderly care facility or the worksite. Prop 207. ties the hands of employers who want to keep a drug-free workplace. Vote 'no' on Prop. 207."
The Arizona initiative says it "does not restrict the rights of employers to maintain a drug- and alcohol-free workplace or affect the ability of employers to have workplace policies restricting the use of marijuana by employees or prospective employees." It also "does not restrict the rights of employers, schools, day care centers, adult day care facilities, health care facilities or corrections facilities to prohibit or regulate conduct otherwise allowed by this chapter when such conduct occurs on or in their properties."
Despite the questionable ad splurge from Arizonans for Health and Public Safety, convincing enough people to vote against the legalization proposal will be a steep task days out from the election, recent polling suggests.
A firm that's been consistently tracking where residents stand on candidates and ballot questions found that 55 percent of likely voters favor Proposition 207 in a survey released earlier this month. A separate, recent survey showed 56 percent support among registered voters.
Both of those results are largely consistent with an internal poll Smart and Safe Arizona, the campaign behind the initiative, shared with Marijuana Moment last month.
These survey results represent promising signals to reform advocates that Arizona is ready to enact legalization, unlike in 2016 when voters rejected a similar proposal.
Democratic U.S. Senate candidate Mark Kelly also indicated this month that he is inclined to back the legal cannabis measure.
If the Arizona measure is approved by voters, adults could possess up to an ounce of marijuana at a time and cultivate up to six plants for personal use.
The measure also contains several restorative justice provisions such as allowing individuals with prior cannabis convictions to petition the courts for expungements and establishing a social equity ownership program
Cannabis sales would be taxed at 16 percent. Tax revenue would cover implementation costs and then would be divided among funds for community colleges, infrastructure, a justice reinvestment and public services such as police and firefighters.
The Department of Health Services would be responsible for regulating the program and issuing cannabis business licenses. It would also be tasked with deciding on whether to expand the program to allow for delivery services.
Majority Of New Yorkers Support Marijuana Legalization, New Poll Shows As Governor Renews Reform Pledge
Photo courtesy of Mike Latimer.
Montana Marijuana Legalization Ballot Measure Has Solid Lead In New Poll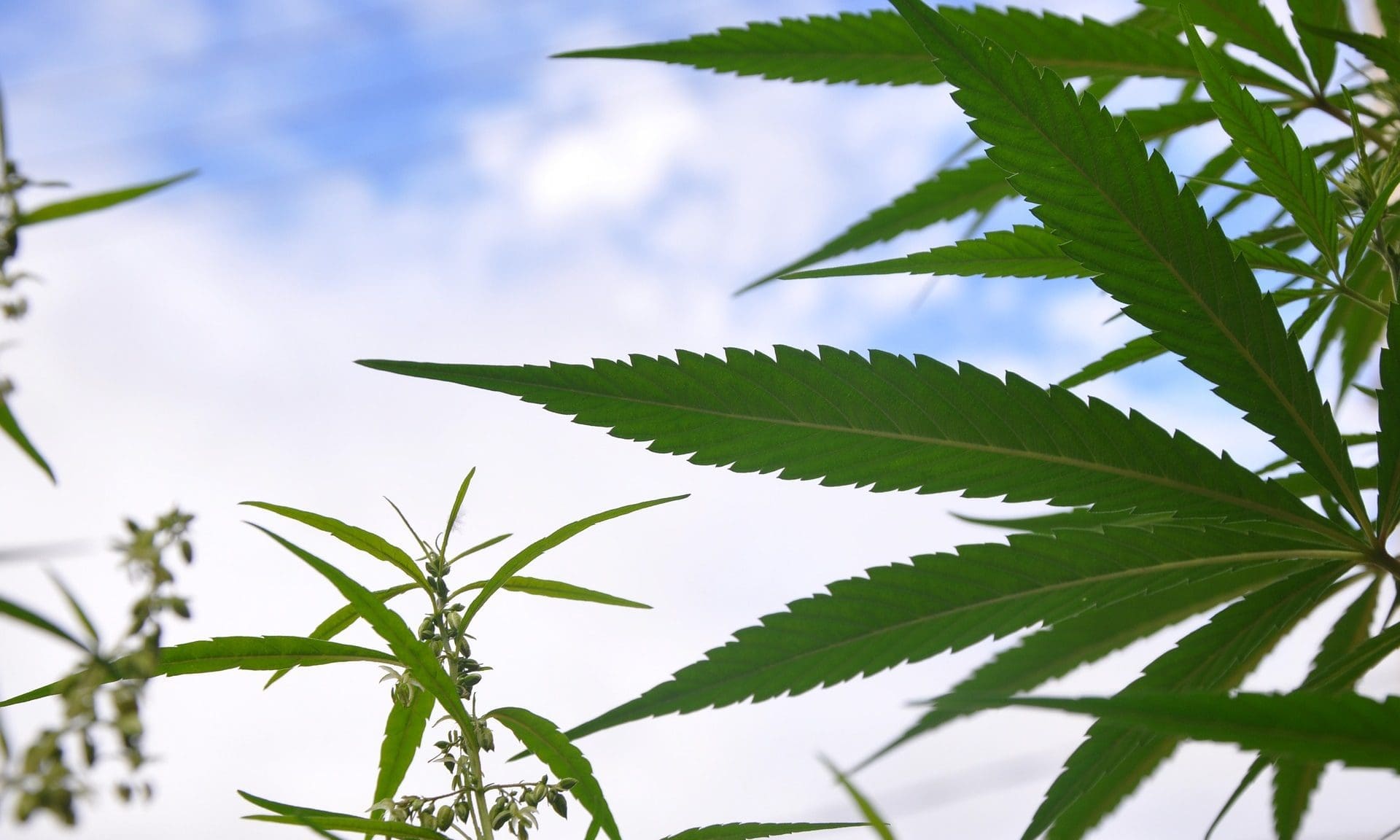 Montana voters appear poised to approve a proposal to legalize marijuana next week, according to a new poll released on Wednesday.
The survey, conducted by Montana State University (MSU) Billings, found that 54 percent of likely voters plan to support legal cannabis on the ballot, while 38 percent are opposed. Seven percent remain undecided.
There is a stark partisan divide on the measure, with 77 percent of Democrats in favor, and only 31 percent of Republicans agreeing. Sixty-three percent of independents back the reform.
Ending marijuana prohibition has majority support among both men and women in the state, and from voter groups under the age of 65. Those older than that are narrowly divided on legalizing cannabis.
The poll involved interviews with 546 likely voters, conducted from October 19 to 24, and has a margin of error of 4.2 percent.
A separate survey released earlier this month showed the measure leading, but without outright majority support. That poll, conducted by a separate team at MSU, found that Montana voters support marijuana legalization, 49 percent to 39 percent.
The new numbers showing continued voter backing for marijuana legalization comes a week after the state Supreme Court rejected a request to block the initiative. The case was filed by opponents who argued that the measure violates the state Constitution by appropriating funds to specific programs.
Under the proposal, half of the public revenue generated from marijuana sales would go toward environmental conservation programs—a provision that earned the campaign key endorsements last month.
In addition to the cannabis revenue earmarked for land, water and wildlife conservation programs, the proposal aims to send funds toward veteran services, substance misuse treatment, health care and local governments, with the rest being pegged to the general fund.
The state Supreme Court didn't rule on the merits of the challenge but said that opponents needed to take up the issue in lower courts first, which they said they plan to do.
Also this month, a Montana-based federal prosecutor appointed by President Trump sent a press release highlighting his concerns that legalizing cannabis in the state could cause public health and safety harms.
Montana voters will actually see two cannabis questions on their ballots. A statutory measure to legalize marijuana for adult use would allow adults to possess up to an ounce of cannabis and cultivate up to four plants and four seedlings at home, while a separate constitutional amendment stipulates that only those 21 and older could access the market.
Photo courtesy of Max Pixel.
'Drug Free USA Forever' Stamps Launched By DEA, Postal Service And Miss America
The Drug Enforcement Administration (DEA) and U.S. Postal Service (USPS) have officially released a new "Drug Free USA Forever" stamp that's supposed to help "raise awareness about the dangers of drug abuse."
In partnership with Miss America 2020, the federal agencies unveiled the stamps—because, evidently, they feel the postage symbol could help move the U.S. toward a totally "drug-free" status that has never been achieved in the history of civilization.
Of course, the message is symbolic and targeted at preventing the use of currently illicit drugs.
"With this powerful image and message, the U.S. Postal Service has given us another means to promote the battle against drug abuse," DEA Acting Administrator Timothy Shea said in a press release on Tuesday. "In America alone, 70,000 lives are lost to drug overdoses every year, with countless others impacted by the actions of violent drug traffickers and the scourge of illegal drug use."
#DEA Acting Administrator Shea:"With this powerful image & message, @USPS has given us another means to promote the battle against drug abuse.We urge the public to use the Drug Free USA stamp to show their support for drug-free communities." #DrugFreeStamp https://t.co/ApwCXJtCOb pic.twitter.com/YiPbq0MBcc

— DEA HQ (@DEAHQ) October 27, 2020
"We urge the public to engage in this fight against illegal drug use and to use the Drug Free USA stamp to signify their support for safer, drug-free communities," he said.
Drug policy reform advocates don't see the utility in using federal dollars to promote DEA's arguably unrealistic message via the mail, however.
"This is just another example of the DEA squandering government resources," Maritza Perez, director of national affairs for the Drug Policy Alliance, told Marijuana Moment. "Rather than focus on 'drug-free' initiatives, our government should be focused on providing harm reduction services and treatment for people who use drugs."
"We are facing an overdose epidemic made increasingly deadly due to the pandemic, but the DEA is selling stamps. Unconscionable," she said. "Further, with an election just days away, people are depending on the USPS to ensure their ballots are delivered, not to waste precious time and resources memorializing a failed drug war that has caused nothing but pain to the same people that could be most disenfranchised during the electoral process."
But Postmaster General Louis DeJoy said USPS hopes "that the Drug Free USA stamp will help publicize the dangers of illicit drug use and to promote drug abuse prevention."
"Millions of Americans have had their lives hijacked by the impact of addiction. Families are destroyed and communities are disrupted. We can measure the cost to society in the billions, but we cannot measure the grief and the despair. To fully address this problem requires a unified effort at every level of the community, and with this stamp, the Postal Service is proud to join the Drug Enforcement Administration and many other federal, state and local partners' commitment to a Drug Free USA."
Camille Schrier, who holds the beauty pageant title of Miss America 2020, is also involved in the anti-drug postal promotion. She spoke about prescription opioid misuse promotion during a talk with the National Institute on Drug Abuse that was released last month.
In the DEA announcement, Schrier said, "I have dedicated my year as Miss America 2020 to keeping patients safe with medications and fighting prescription drug misuse, so I am thrilled to see this issue nationally recognized through the drug-free stamp."
We are so excited! Thank you for having @CamilleSchrier join in on the fun! #DrugFreeStamp

— The Miss America Org (@MissAmerica) October 26, 2020
"I admire the DEA's commitment toward achieving a drug-free America, and am grateful to work beside them in educating the public on the dangers of drug misuse, living a substance-free life, as well as celebrating the creation of this historic stamp," she said.
DEA initially revealed the stamp design in November 2019 at the conclusion of Red Ribbon Week, an annual occurrence first launched under the Reagan administration.
A description of the design states that the stamp "features a white star with lines of red, light blue and blue radiating from one side of each of the star's five points, suggesting the unity necessary at all levels to effectively address drug abuse."
For those with mailing needs who aren't interested in supporting the notion of a "Drug Free USA," USPS does have another stamp that recognizes the 50-year anniversary of the drug-fueled 1969 counterculture music festival Woodstock.
The stamp "features an image of a dove along with the words '3 DAYS OF PEACE AND MUSIC,' evoking the original promotional poster for the festival," USPS says.
Another option is a John Lennon Forever stamp, celebrating the iconic Beatles member and marijuana enthusiast who famously got "high with a little help" from his friends.
The stamps are intended to "celebrate one of history's greatest rock-and-roll legends," USPS said.
For those who do want to send their mail with DEA's new anti-drug stamp, however, they will be available for the next year.
Meanwhile, DEA has been caught up in several court proceedings over its marijuana criminalization policy.
Following a series of legal challenges, the Supreme Court announced earlier this month that it will not hear a case challenging the constitutionality of federal cannabis prohibition.
The case was rejected in a series of rulings by lower courts, but attorneys for the plaintiffs said those decisions made it clear their only source of acceptable relief would come from the Supreme Court.
Lawyers representing a group of scientists and military veterans filed a comprehensive brief in federal court earlier this month, outlining their case challenging decisions about the classification of marijuana made by the agency. A week later, a major military veterans group urged the court to take up that case.
The plaintiffs initially filed that lawsuit against the federal agency in May, contending that DEA's justification for maintaining a Schedule I status for cannabis is unconstitutional. DEA attempted to quash the case by filing a motion to dismiss, but the U.S. Court of Appeals for the Ninth Circuit rejected that request in August.
The plaintiffs also sued the agency last year in a separate case, alleging that it had deliberately delayed approving additional marijuana manufacturers for research purposes despite pledging to expand the number of those facilities in 2016.
A court mandated that DEA take steps to make good on its promise, and that suit was dropped after DEA provided a status update.
In March, DEA finally unveiled a revised rule change proposal that it said was necessary due to the high volume of applicants and to address potential complications related to international treaties to which the U.S. is a party.
The same scientists behind the original case filed another suit against DEA, claiming that the agency used a "secret" document to justify its delay of approving manufacturer applications.
That was born out when the Justice Department Office of Legal Counsel document was released in April as part of a settlement in the case, revealing, among other things, that the agency feels that its current licensing structure for cannabis cultivation has been in violation of international treaties for decades.
Separately, a federal court recently ruled that California regulators must comply with a DEA subpoena demanding information about marijuana businesses that they are investigating.
Kansas Residents Support Legalizing Marijuana By A Large Margin, Poll Finds
Photo courtesy of DEA.