South Dakota Voters Support Medical And Recreational Marijuana Initiatives, New Opposition Poll Finds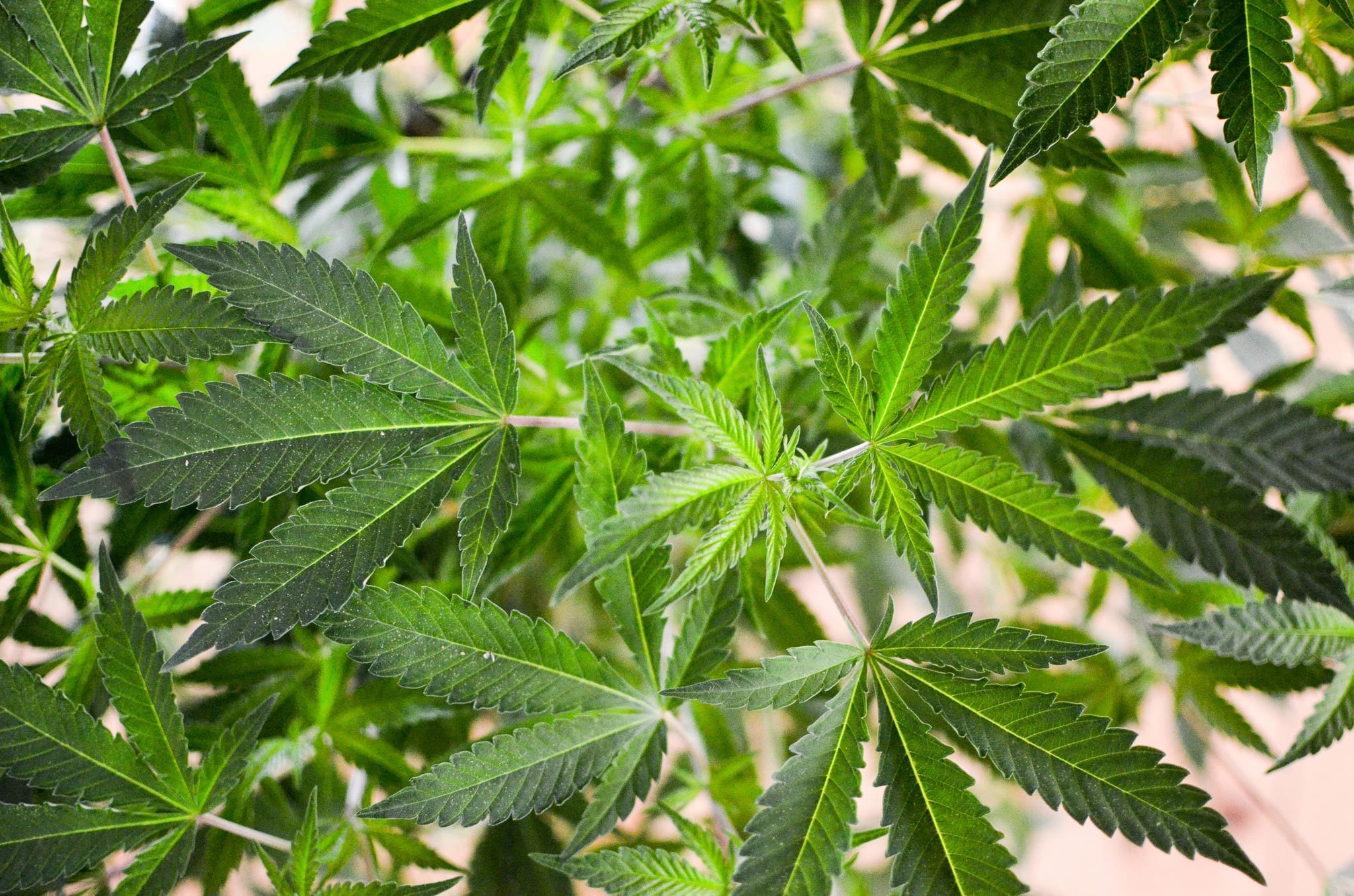 A majority of South Dakota voters support separate initiatives to allow both medical and recreational marijuana that will appear on the state's November ballot, according to a new poll funded by legalization opponents.
But when it comes to the proposed adult-use legalization amendment, opponents argue that there's significant confusion over what it would accomplish, as most people who said they favor the measure cited therapeutic applications of cannabis as reasons they support the broad reform.
The statutory medical cannabis initiative would allow patients suffering from debilitating medical conditions to possess and purchase up to three ounces of marijuana from a licensed dispensary. They could also grow at least three plants, or more if authorized by a physician.
The proposed constitutional amendment, which couldn't be changed by the legislature if approved by voters, would legalize marijuana for adult use. People 21 and older could possess and distribute up to one ounce, and they would also be allowed to cultivate up to three cannabis plants.
There's strong support for each of the measures in the new prohibitionist-funded survey, which was conducted June 27-30 and announced in a press release on Thursday. Roughly sixty percent of South Dakota voters said they favor recreational legalization, while more than 70 percent said they back medical cannabis legalization, according to the No Way on A Committee, which didn't publish detailed cross-tabs, or even specific basic top-line numbers, from the poll results.
The decision by the prohibitionist committee to release the results of a poll showing such broad support for legalization is an interesting one. Typically, ballot campaigns and candidates use polling results to demonstrate momentum, but perhaps the South Dakota group is seeking to sound the alarm and generate donations from national legalization opponents to help stop the measure. If South Dakota votes to legalize cannabis this November, that would signal that the policy can pass almost anywhere.
The language of the questions the participants were asked is as follows, the group's chairman, David Owen, told Marijuana Moment:
"There will be a state constitutional amendment on the ballot in November, called Amendment A. I am going to read you the title and an explanation of Amendment A, and please tell me if you would vote yes, to pass, or no, against the amendment. Now here is the amendment: An amendment to the South Dakota Constitution to legalize, regulate, and tax marijuana; and to require the Legislature to pass laws regarding hemp as well as laws ensuring access to marijuana for medical use."
"There will also be an initiated measure on the ballot in November, called Initiated Measure 26. I am going to read you the title of Initiated Measure 26, and please tell me if you would vote yes, to pass, or no, against it. Now here is the title: An initiated measure to legalize marijuana for medical use."
According to the anti-legalization campaign, follow-up questions that have not been publicly released reveal that more than half of those who said they support the adult-use proposal provided responses citing the medical benefits of cannabis.
Twenty-six percent said they're in favor of the proposal because of the medical applications of cannabis, 19 percent said it would "help people" and 13 percent said they support it because marijuana "treats conditions."
While the recreational measure might not have been crafted solely with patient access in mind, adults who want to use marijuana for therapeutic reasons would still stand to benefit from a regulated market—regardless of whether it's a medical or adult-use model—so it's possible that the survey results don't demonstrate total confusion among those respondents. Plus, the constitutional amendment does contain language requiring the legislature to enact policies on medical cannabis as well—providing more robust constitutional protections for therapeutic use than the statutory measure alone would ensure.
"The proponents of Amendment A are deceiving voters by claiming it's about providing pain relief for veterans, and that it's the only way to protect the medical marijuana measure from being amended, but that's just a smokescreen for legalizing recreational weed—making sure anyone here can get high anywhere, anytime. And that's bad for South Dakota," Owen, of the opposition group, argued in a press release.
"We are going to do all we can over the coming months to make sure people understand the very big differences between these two marijuana measures," he said. "Don't let anyone fool you by saying this is a package deal. It's not—IM26 is for medical use and Amendment A legalizes recreational marijuana, putting weed dispensaries on Main Street and allowing drug use in public places with families & children."
Contrary to that last claim, the text of the proposed constitutional amendment in fact explicitly says it does not change current laws banning consuming cannabis in public, on school grounds, while operating a motor vehicle and any place where tobacco use is restricted.
South Dakota isn't the only state where marijuana reform could prove tricky to voters this November.
In Mississippi, residents will have to answer two questions to enact medical cannabis legalization, and they will have to decide between two competing initiatives. The campaign behind the activist-led measure says the alternative was placed on the ballot by the legislature in a deliberate attempt to confuse voters and split the vote, undermining the chances of either passing.
Separately, a poll recently conducted in Arizona shows that just a slim majority of voters (51 percent) support the ballot measure, meaning activists will have to work fastidiously to build support in the weeks ahead.
New Marijuana Coalition Unveils Plan To Legalize Interstate Cannabis Commerce
Photo courtesy of Philip Steffan.