New Jersey Legal Marijuana Advocates Release New Ads As Campaign Data Shows Opponents Vastly Outspent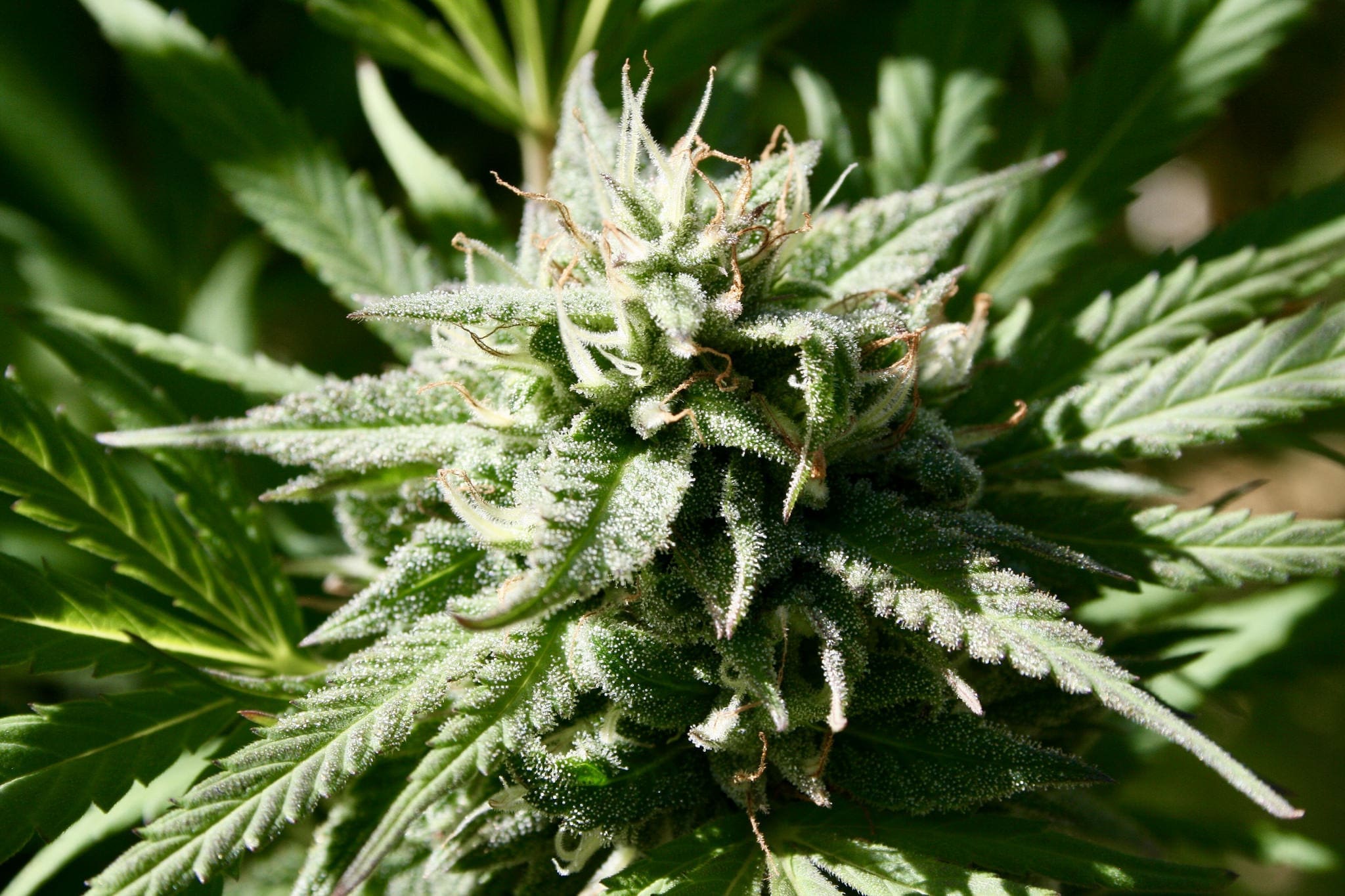 New Jersey activists working to pass a marijuana legalization referendum are vastly out-raising opponents, campaign finance records published on Wednesday show. And four new pro-reform video advertisements are an example of how supporters are spending that money.
There are two main committees backing the legal cannabis proposal: NJ CAN 2020 and the Building Stronger Communities Action Fund. According to a report from the New Jersey Election Law Enforcement Commission (ELEC), they've collectively raised about $1.3 million.
First reports show marijuana ballot question has drawn $1.3 million in fundraising; already on top ten NJ ballot question list, according to reports filed with ELEC.https://t.co/YBGrygIa05

— NJELEC (@ELECNJ) October 14, 2020
A main source of funding for the advocates is the multinational Scotts Miracle-Gro Company, which sells a popular fertilizer brand and also owns a marijuana-focused subsidiary unit. NJ CAN 2020 has received most of its financing from the ACLU of New Jersey so far.
Meanwhile, an opposing committee called Don't Let NJ Go to Pot has raised just under $10,000. That's roughly a 130:1 campaign finance difference.
"Whether or not this year's ballot question election turns out to be a true blockbuster in terms of funds spent, early reports show it already is among the top ten ballot questions in the state's history," ELEC Executive Director Jeff Brindle said in a press release. "The vote also is historic since it is the first marijuana-related public question to appear before New Jersey voters."
Meanwhile, NJ CAN 2020, a coalition of civil rights and drug policy reform groups, has put some of its resources toward digital advertising, including this latest quartet of ads that emphasize the long-term consequences of facing a cannabis conviction.
The group put together separate 30-second and 15-second cuts, as well as English and Spanish versions of each.
"Right now, unjust marijuana laws in New Jersey put so many people one decision away from a life where it's hard to get a job, hard to find a place to live, hard to get ahead," the longer ad states.
"Because simple marijuana possession can mean jail time and a criminal record for life," it says. "It's time to vote 'yes' on Public Question 1. Legalize marijuana in New Jersey and remove the unfair consequences that can ruin lives."
Gov. Phil Murphy (D), who has been strongly campaigning for the legalization proposal and stressed that the state "can't fail" at enacting reform this round, also urged a "yes" vote in a separate ad released by NJ CAN 2020 last week.
Advocates are seeing positive signs that the referendum question will be approved, including a poll released last week that shows 61 percent of likely voters said they're in favor of the cannabis policy change, while just 29 percent said they're opposed. That's largely consistent with several other recent surveys showing majority support in recent weeks.
The governor has said that the ongoing criminalization of cannabis in New Jersey wastes taxpayer dollars, and he's emphasized that prohibition is enforced in a racially disproportionate manner. Murphy similarly said in a recent interview that the marijuana reform proposal prioritizes social justice.
"I wish we could have gotten it done through a legislative process," he said at the time, referencing lawmakers' inability to advance a legalization bill last session. "We just couldn't find the last few votes, so it's on the referendum. I'm strongly supporting it—first and foremost for social justice reasons."
Last month, Murphy also called on voters to support the proposal in an email blast that was circulated by the New Jersey Democratic State Committee.
"Legalization would right those wrongs while also spurring massive economic development opportunities, job creation, and new tax revenue," the governor wrote. "Now, we have the opportunity to get this done and finally legalize adult-use marijuana here in the Garden State, and I need your help to make it happen."
He said in July that legalizing cannabis is "an incredibly smart thing to do" both from an economic and social justice perspective.
The governor isn't alone in his attempts to get out the vote for cannabis reform. Filmmaker Kevin Smith urged his Twitter followers earlier this month to "VOTE YES when you see State Public Question Number 1: Constitutional Amendment to Legalize Marijuana."
Legislators attempted to enact the policy change during the last session, but when negotiations stalled, they opted to put the question to voters in the form of a referendum. If the measure is approved on Election Day, the legislature will then have to pass implementing legislation containing details for how the legal cannabis market will work.
NJ CAN 2020 launched their first video ad promoting the legalization referendum last month as well.
In June, the state Assembly passed a cannabis decriminalization bill that would make possession of up to two ounces a civil penalty without the threat of jail time, though it hasn't advance in the Senate.
Meanwhile, a key state senator said that legislative leaders are close to finalizing a bill to implement the details of a legal cannabis framework. He said it could be passed in the first week of November if voters approve the ballot referendum.
Photo courtesy of Brian Shamblen.