New Jersey Assembly Approves Marijuana Decriminalization Bill Ahead Of Legalization Referendum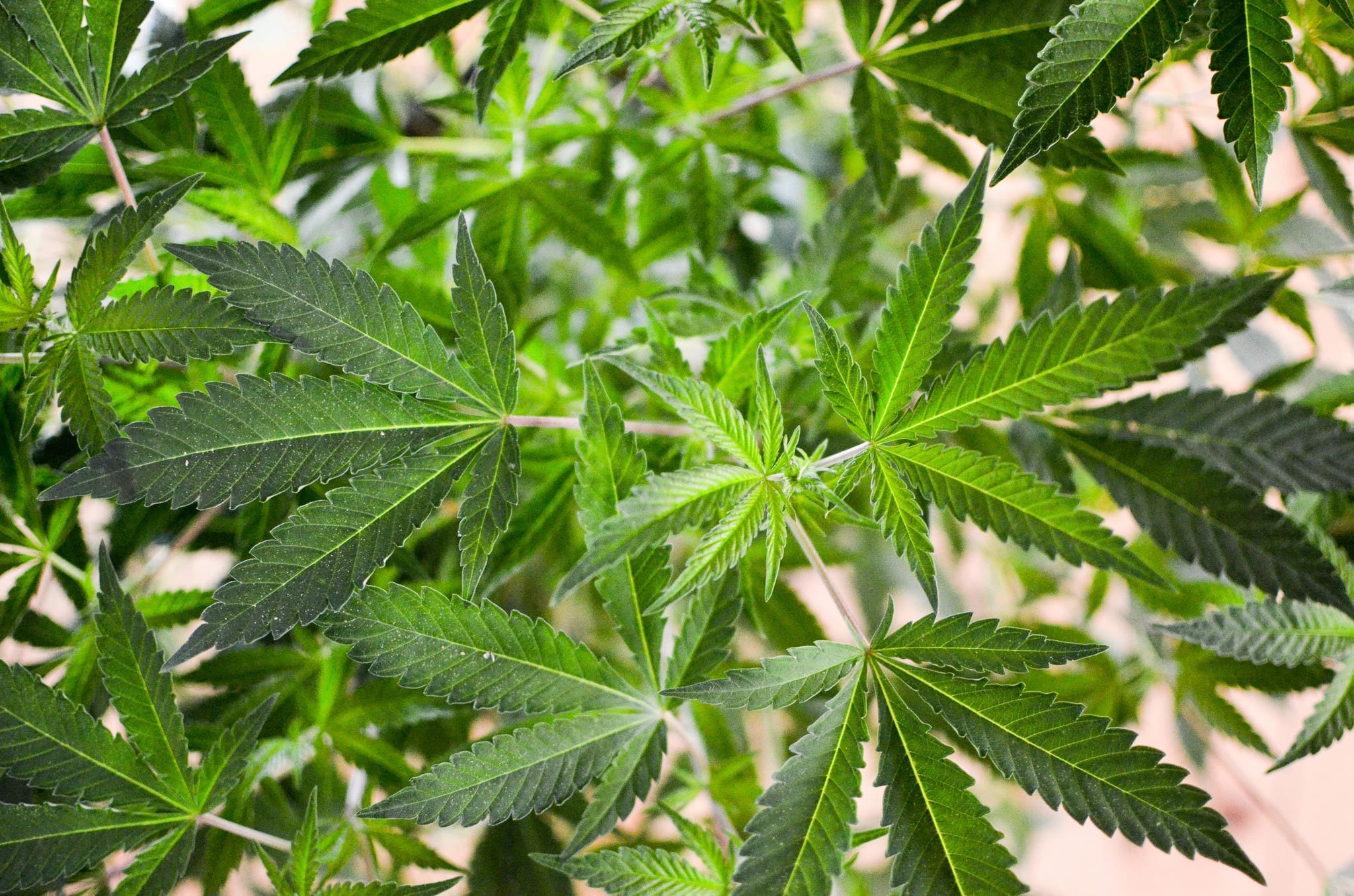 The New Jersey Assembly approved a marijuana decriminalization bill on Thursday.
The legislation, which would make possession of up to two ounces of cannabis a civil penalty punishable by a $50 fine and no jail time, cleared the chamber in a 63-10 vote, with five abstentions. This comes days after the legislation advanced out of the Community Development and Affairs Committee.
As a November referendum on broader marijuana legalization approaches, legislators have pushed for the modest reform in the interim. Interest in enacting decriminalization has increased amid protests over racial injustice, with advocates arguing that cannabis criminalization contributes to disparities in the criminal justice system.
Under the proposal, possession of more than two ounces but less than one pound would be punishable by up to six months in prison or up to a $1,000 fine for a first offense.
Additionally, the bill would create a "legal presumption" that possession of up to two ounces "is the authorized possession of medical cannabis or a medical cannabis product" under state law. Only if there's a "preponderance of evidence" would such possession be considered unlawful and warrant a civil penalty.
The measure would provide for "virtual expungements" for convictions where the penalties were reduced under the bill. The expungement would be available "without need to petition a court for an expungement order granting such result." Another provision calls for expanded education about opportunities for expungements.
The proposal also provides for protection from discrimination for people affected by cannabis laws.
Legislation from Assembly Democrats would set new regulations for possession and personal use of cannabis and establish expedited and virtual expungements in New Jersey @BenjieWimberly @AnnetteQuijano @jamelholley @AswMcKnight @AswTimberlake pic.twitter.com/4uWTY1XdTl

— NJAssemblyDemocrats (@njassemblydems) June 18, 2020
"The time for lawmakers to take action is long overdue," NORML State Policies Coordinator Carly Wolf said in a press release. "Law enforcement continues to arrest almost 100 New Jerseyans every day for marijuana violations, a disproportionate number of whom are young, poor, and/or people of color. Passage of this legislation is the first step in repairing some of the harms caused by the War on Drugs."
Advocates consider the legislation a step in the right direction, but they've also pointed to a number of shortcomings that they hope will be amended. For example, possession of marijuana paraphernalia would remain illegal and people could still be arrested for being under the influence of cannabis.
Over in the Senate, lawmakers including the body's president pro tem filed another bill to decriminalize possession of up to a pound of marijuana this month. It has not moved through committee yet, however.
"MPP strongly believes cannabis should be legal for all adults, but decriminalization is a vital and necessary interim step," DeVaughn Ward, senior legislative counsel for the Marijuana Policy Project, said in a press release. "However, we encourage the Senate to pass a stronger decriminalization bill. If the legislature fails to enact decriminalization, more than 30,000 individuals in New Jersey will face traumatic arrests and prosecutions while voters wait for Election Day."
There's been some concern among advocates that enacting modest decriminalization could undermine efforts to pass the broader legalization referendum. After lawmakers failed to pass legislation to establish an adult-use cannabis market, they moved to place the question before voters on the ballot.
Concerns notwithstanding, a poll released in April showed that 61 percent of respondents said they planned to vote for the measure.
Nevada Pardons More Than 15,000 People With Marijuana Convictions Under Governor's Resolution
This story has been updated with comment from NORML and the Marijuana Policy Project.
Photo courtesy of Philip Steffan.