Mexican President Considers Putting Marijuana On Ballot Following Supreme Court Ruling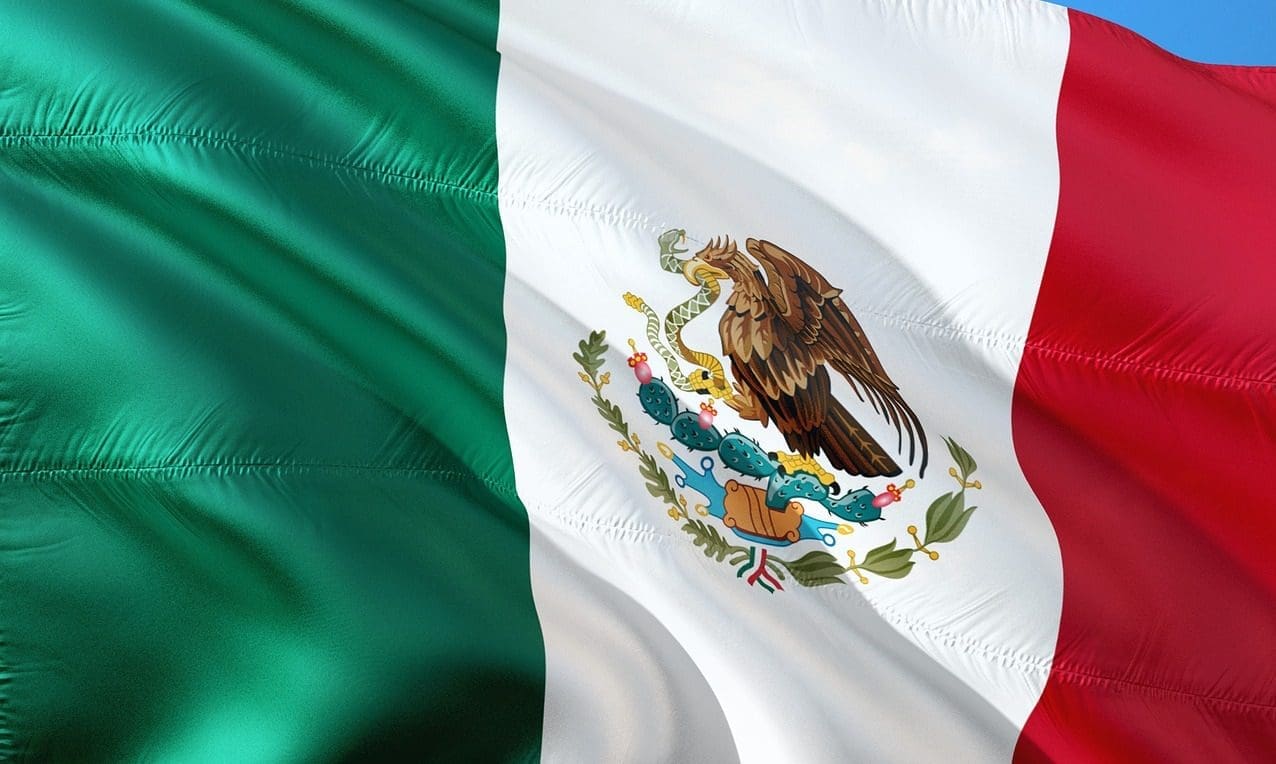 Mexico's president said on Tuesday that his administration will respect the Supreme Court's decision this week to invalidate marijuana prohibition—but he's open to putting further reforms before voters on the ballot if the open-ended legalization doesn't achieve certain goals.
President Andrés Manuel López Obrador said at a news conference that "of course we are going to respect what the judicial power has decided, and we are going to evaluate, we are going to see what effects it has," according to a translation.
"If we see that it does not help—that it is not good for the country, that it is not good for facing the serious problem of drug addiction, that it is not good for stopping violence—then we would act," he said.
Lawmakers have had plenty of time to act since the court first declared that the country's prohibition on personal possession and cultivation of cannabis was unconstitutional in 2018. But despite being granted multiple extensions to enact a policy change, the Congress failed to get the job done by the latest April 2021 deadline.
"There was no consensus because there are two visions [in the government], as in the country," the president said on Tuesday.
"This should not surprise us because the government represents the people and we have to collect the opinions, the feelings of all the people," he said, adding that the "people always have to have the reins of power in their hands, and that is what participatory democracy is for."
The resulting inaction prompted justices to hold a vote on a general declaration of unconstitutionality on Monday. A majority agreed to end criminalization, though the Ministry of Health will still have some regulatory authority with respect to permitting personal cultivation.
From the president's perspective, it's now a wait-and-see situation to evaluate how the largely unregulated market will function and whether a voter referendum may be necessary.
"It means collecting the feelings of the people, the points of view of all and seeing how this is developing—measure how this measure going to be applied, what effects is this measure going to have in practice," he said. "If we see that, instead of helping, it hurts, we would propose a change. I would send, according to my faculties, a bill."
"I think we could have results in a short time. We will evaluate what happens," he added. "That is why I am in favor of participatory democracy. These issues—if well-informed, if well-organized, debates, listening to all the points of view of specialists, of citizens, young people, everyone, after listening to everyone—a consultation is applied and so it is decided. This is leading by obeying."
It's not clear what exactly the president is implying he would put before voters if the modified legalization does not achieve primary objectives like reducing violence or curbing addiction. But he hasn't been vocally opposed to legalization, and it stands to reason that he's signaling that a referendum could be centered around approving regulations that build upon a legal system.
That's exactly what lawmakers have been working towards, and advocates have been pushing for, over the past three years.
The Senate approved a legalization bill late last year, and then the Chamber of Deputies made revisions and passed it in March, sending it back to the originating chamber. A couple of Senate committees then took up and cleared the amended measure, but leaders quickly started signaling that certain revisions made the proposal unworkable.
That's where the situation stood for weeks as the court's latest April 30 deadline approached. There was an expectation that the Senate would again ask the court for an extension, but that did not take place. Instead, lawmakers have begun floating the idea of holding a special legislative session in order to get the job done this year.
After the Chamber of Deputies approved the Senate-passed legalization bill, senators said that the revised proposal was critically internally conflicted—on provisions concerning legal possession limits, the definition of hemp and other issues—and lawmakers themselves could be subject to criminal liability if it went into effect as drafted.
But Senate Majority Leader Ricardo Monreal Avila said in April that if the court were to make a declaration of unconstitutionality before a measure to regulate cannabis was approved, it would result in "chaos."
He said on Monday, though, that "the court has made a decision we must observe and respect."
But he said there are "elements of uncertainty" that lawmakers "have to attend to in the coming days and weeks."
"I will meet with the parliamentary groups and their coordinators and start working on legislation…in which we can build it with consensus in a broad way [while] also listening to society," Monreal said. "That is our obligation, and we are not going to renounce it."
▶️ Todavía faltan detalles por legislar en materia de cannabis, actuaremos con prudencia y mesura en beneficio de la sociedad, mencionó el presidente de la Junta de Coordinación Política, @RicardoMonrealA; sobre la reciente decisión de la @SCJN. pic.twitter.com/bPistwFNgy

— Senado de México (@senadomexicano) June 29, 2021
In other words, there is consensus between the president and Senate leadership that the court's ruling will stand—at least in the interim as lawmakers review its impacts and consider further reforms.
Sen. Eduardo Ramírez Aguilar of the ruling MORENA party said in April that "at this time, it is important to legislate in the terms that are presented to us" and then consider additional revisions to cannabis laws through subsequent bills.
That's been the position many legalization advocates have taken as well, urging lawmakers to pass an imperfect bill immediately and then work on fixing it later.
Under the prior proposal, adults 18 and older would be allowed to purchase and possess up to 28 grams of marijuana and cultivate up to six plants for personal use. The deputies made changes that principally concern the regulatory structure, rules for the commercial market and licensing policies.
One of the most notable changes made by the Chamber of Deputies was that the revised bill would not establish a new independent regulatory body to oversee the licensing and implementation of the program as was approved by the Senate. Instead, it would give that authority to an existing agency, the National Commission Against Addictions.
Deputies also approved additional revisions to increase penalties for unauthorized possession of large amounts of cannabis, prevent forest land from being converted to marijuana growing areas and to require regulators to "coordinate campaigns against problematic cannabis use and…develop permanent actions to deter and prevent its use by minors and vulnerable groups."
Advocates had hoped for more. Throughout this legislative process, they've called for changes to further promote social equity and eliminate strict penalties for violating the law.
While the bill would give priority for licenses to marginalized communities, advocates are worried that there might not be strict and specific enough criteria to actually ensure that ends up being the case. They also pushed for an amendment to make it so a specific percentage of licenses would be set aside for those communities, but that did not happen.
Monreal Avila, the Senate majority leader, said ahead of the Chamber of Deputies vote that there "is no problem if they modify the cannabis law, we have no problem."
"That is their job and their function. And on the return we will review whether or not they are appropriate," he said, according to a translation. "The idea is to regulate the use of cannabis and not ignore a prohibitionist approach that generated a great social problem in the country."
The president, for his part, said in December that a vote on legalization legislation was delayed due to minor "mistakes" in the proposal.
The legalization bill cleared a joint group of Senate committees prior to the full floor vote in that chamber last year, with some amendments being made after members informally considered and debated the proposal during a virtual hearing.
Members of the Senate's Justice, Health, and Legislative Studies Committees had approved a prior version of legal cannabis legislation last year as well, but the pandemic delayed consideration of the issue. Sen. Julio Ramón Menchaca Salazar of the MORENA party said in April that legalizing cannabis could fill treasury coffers at a time when the economy is recovering from the health crisis.
As lawmakers work to advance the reform legislation, there's been a more lighthearted push to focus attention on the issue by certain members and activists. That push has mostly involved planting and gifting marijuana.
In September, a top administration official was gifted a cannabis plant by senator on the Senate floor, and she said she'd be making it a part of her personal garden.
A different lawmaker gave the same official, Interior Ministry Secretary Olga Sánchez Cordero, a marijuana joint on the floor of the Chamber of Deputies in 2019.
Cannabis made another appearance in the legislature in August, when Sen. Jesusa Rodríguez of the MORENA party decorated her desk with a marijuana plant.
Drug policy reform advocates have also been cultivating hundreds of marijuana plants in front of the Senate, putting pressure on legislators to make good on their pledge to advance legalization.
Meanwhile, in the U.S., conservative Supreme Court Justice Clarence Thomas on Monday denounced the federal government's inconsistent approach to marijuana policy and suggested that it may necessitate a reevaluation of an earlier ruling that upheld prohibition.
DEA Says Cancer Patients' Request For Medical Psilocybin Could Fuel Illegal Drug Market