Mexican Lawmakers Fail To Legalize Marijuana Ahead Of Supreme Court Deadline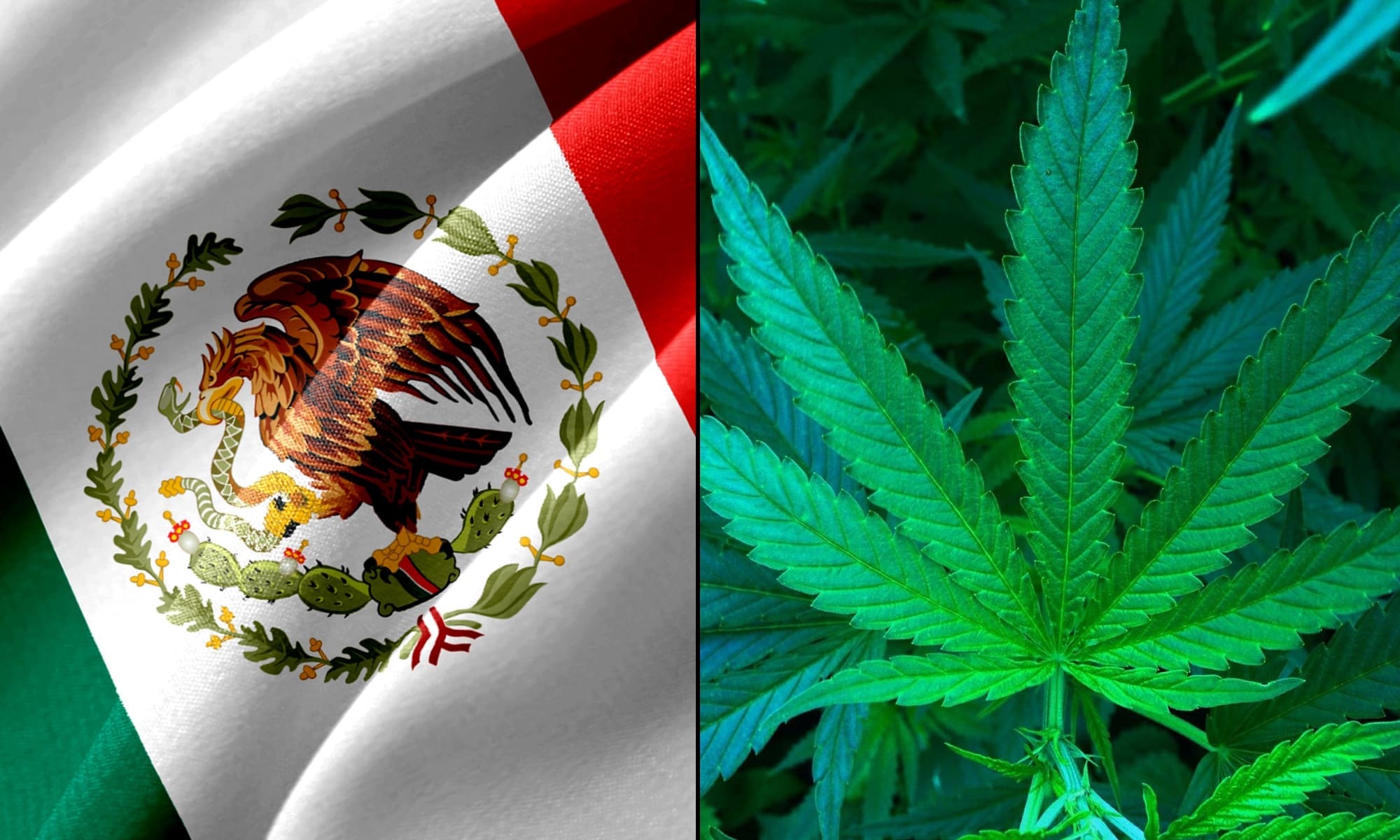 Mexican lawmakers have failed to meet a Supreme Court deadline to end marijuana prohibition after spending months going back and forth on a legalization bill that passed both chambers of Congress in differing forms.
The result is a lot of uncertainty. The court first deemed prohibition unconstitutional in 2018, ordering legislators to enact a policy change. And while there's been progress in drafting and advancing legalization legislation in the years since, senators repeatedly requested deadline extensions that the court granted.
This session, it seemed like the reform would finally be achieved. The Senate approved a legalization bill late last year, and then the Chamber of Deputies made revisions and passed it in March, sending it back to the originating chamber. A couple of Senate committees then took up and cleared the amended measure, but leaders quickly started signaling that certain revisions made the proposal unworkable.
That's where the situation stood for weeks as the court's latest April 30 deadline approached. There was an expectation that the Senate would again ask the court for an extension, but that did not take place. Instead, lawmakers have begun floating the idea of holding a special legislative session after June's elections in order to get the job done this year.
Hoy vence el periodo de sesiones y con él la prórroga de la @scjnmexico para regular la cannabis. @ricardomonreal ahora señala que se pueden ir a periodo extraordinario para regresar los cambios a @mx_diputado. #NoMásPrórrogas pic.twitter.com/V1hJqmsQqK

— MéxicoRegula (@MexicoRegula) April 30, 2021
Advocates, including those with Mexico Unido, are now pushing for a special session after lawmakers missed their deadline.
🟢 Comunicado:

MUCD exhorta al Congreso a 𝗰𝗼𝗻𝘃𝗼𝗰𝗮𝗿 𝗮 𝘂𝗻𝗮 𝘀𝗲𝘀𝗶𝗼́𝗻 𝗲𝘅𝘁𝗿𝗮𝗼𝗿𝗱𝗶𝗻𝗮𝗿𝗶𝗮 para terminar con la prohibición absoluta de la #cannabis 👉🏽 https://t.co/qyp3M0Yjys pic.twitter.com/Gg8Jr3acsR

— México Unido (@MUCD) April 30, 2021
"We are in uncharted territory," Zara Snapp, a legalization activist with the Instituto RIA and the coalition #RegulacionPorLaPaz, told Marijuana Moment.
She said that while "nothing automatically happens" on the court's end with the deadline's expiration, the body has 10 working days to make a general declaration about the unconstitutionality of marijuana prohibition. One potential complication is that the court now has a different makeup, with some new justices, from when it first ruled to strike down criminalization in 2018. As a result, it's not clear if there is currently a majority that would back a similar finding.
Further court action would likely take place before a special legislative session, however, and so what would happen in the interim is an open question.
After the Chamber of Deputies approved the Senate-passed legalization bill, senators said that the revised proposal was critically internally conflicted—on provisions concerning legal possession limits, the definition of hemp and other issues—and lawmakers themselves could be subject to criminal liability if it went into effect as drafted.
But Senate Majority Leader Ricardo Monreal Avila said last month that if the court were to make a declaration of unconstitutionality before a measure to regulate cannabis was approved, it would result in "chaos."
#EnVivo Converso con las y los comunicadores que cubren la fuente informativa del @senadomexicano, en este día que concluye el último periodo ordinario de sesiones de esta Legislatura. https://t.co/qk33gFpukW

— Ricardo Monreal A. (@RicardoMonrealA) April 29, 2021
The top senator also talked about the importance of lawmakers taking their time to craft good policy and not rush amidst lobbying from tobacco and pharmaceutical industry interests.
"We must not allow ourselves to be pressured by interests," he said. "The Senate must act with great prudence in this matter."
Sen. Eduardo Ramírez Aguilar of the ruling MORENA party said last month that "at this time, it is important to legislate in the terms that are presented to us" and then consider additional revisions to cannabis laws through subsequent bills.
That's the position many legalization advocates took as well, urging lawmakers to pass an imperfect bill immediately and then work on fixing it later.
Under the proposal, adults 18 and older would be allowed to purchase and possess up to 28 grams of marijuana and cultivate up to six plants for personal use. The deputies made changes that principally concern the regulatory structure, rules for the commercial market and licensing policies.
One of the most notable changes is that the revised bill would not establish a new independent regulatory body to oversee the licensing and implementation of the program as was approved by the Senate. Instead, it would give that authority to an existing agency, the National Commission Against Addictions.
Deputies also approved additional revisions to increase penalties for unauthorized possession of large amounts of cannabis, prevent forest land from being converted to marijuana growing areas and to require regulators to "coordinate campaigns against problematic cannabis use and…develop permanent actions to deter and prevent its use by minors and vulnerable groups."
Advocates had hoped for more. Throughout this legislative process, they've called for changes to further promote social equity and eliminate strict penalties for violating the law.
While the bill would give priority for licenses to marginalized communities, advocates are worried that there might not be strict and specific enough criteria to actually ensure that ends up being the case. They also pushed for an amendment to make it so a specific percentage of licenses would be set aside for those communities, but that did not happen.
Monreal Avila, the Senate majority leader, said ahead of the Chamber of Deputies vote that there "is no problem if they modify the cannabis law, we have no problem."
"That is their job and their function. And on the return we will review whether or not they are appropriate," he said, according to a translation. "The idea is to regulate the use of cannabis and not ignore a prohibitionist approach that generated a great social problem in the country."
President Andres Manuel Lopez Obrador, for his part, said in December that a vote on legalization legislation was delayed due to minor "mistakes" in the proposal.
The legalization bill cleared a joint group of Senate committees prior to the full floor vote in that chamber last year, with some amendments being made after members informally considered and debated the proposal during a virtual hearing.
Members of the Senate's Justice, Health, and Legislative Studies Committees had approved a prior version of legal cannabis legislation last year as well, but the pandemic delayed consideration of the issue. Sen. Julio Ramón Menchaca Salazar of the MORENA party said in April that legalizing cannabis could fill treasury coffers at a time when the economy is recovering from the health crisis.
As lawmakers work to advance the reform legislation, there's been a more lighthearted push to focus attention on the issue by certain members and activists. That push has mostly involved planting and gifting marijuana.
In September, a top administration official was gifted a cannabis plant by senator on the Senate floor, and she said she'd be making it a part of her personal garden.
A different lawmaker gave the same official, Interior Ministry Secretary Olga Sánchez Cordero, a marijuana joint on the floor of the Chamber of Deputies in 2019.
Cannabis made another appearance in the legislature in August, when Sen. Jesusa Rodríguez of the MORENA party decorated her desk with a marijuana plant.
Drug policy reform advocates have also been cultivating hundreds of marijuana plants in front of the Senate, putting pressure on legislators to make good on their pledge to advance legalization.
Illinois Breaks Yet Another Marijuana Sales Record In April, State Data Shows
Congressional Lawmakers Push Marijuana Protections For All States While GOP Member Seeks To End Medical Cannabis Rider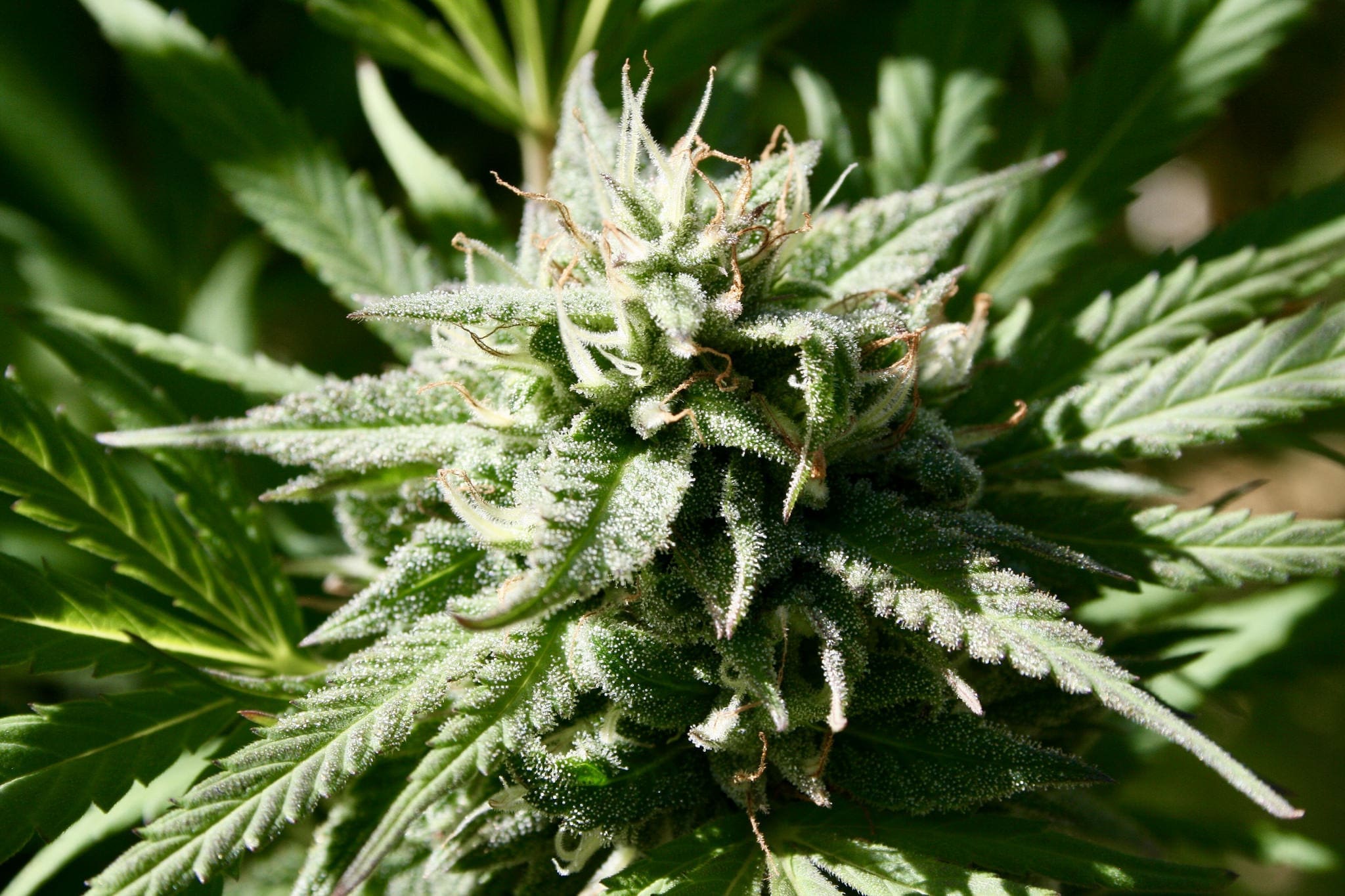 An amendment to protect all state and tribal marijuana programs from federal interference now has 15 cosponsors after its bipartisan proponents circulated a letter to build support this week. But a Republican opponent of reform is pushing a dueling proposal to end a more modest, longstanding rider that's provided protections for medical cannabis states alone.
The pro-reform amendment—which could receive a vote on the House floor next week—is being led by Reps. Earl Blumenauer (D-OR), Tom McClintock (R-CA), Eleanor Holmes Norton (D-DC) and Barbara Lee (D-CA). The hope is to attach the proposal to 2022 fiscal year spending legislation for the Commerce, Justice, Science, and Related Agencies (CJS).
Meanwhile, Rep. Doug LaMalfa (R-CA) is taking the unusual step of filing a competing measure that would cease federal protections for states with medical cannabis legalization on the books—including his own—that have been in place and renewed annually on a bipartisan basis since 2014.
Given Democratic control of Congress and the increasingly cross-party nature of support for marijuana reform overall, advocates aren't necessarily concerned about LaMalfa's amendment. But while the GOP congressman has earned a reputation as a staunch reform opponent, going so far as to recently bulldoze illicit cannabis grow sites in California alongside local police, his proposal to end protections for the state's decades-old medical cannabis program has raised eyebrows.
On the other end, pro-reform lawmakers explained in a Dear Colleague letter this week that the appropriations revision they're proposing would add "language preventing the Department of Justice from using any funds appropriated by Congress to enforce federal laws regarding activities that are legal under state, territorial, or tribal law with regard to marijuana, regardless of whether the marijuana laws are recreational or medicinal."
This language has been proposed in past sessions as well, passing the House last year and in 2019. But it was not attached to final appropriations legislation sent to the president's desk under GOP control of the Senate. Now that Democrats have a slim majority in the chamber, advocates are optimistic that it could finally be enacted.
In addition to the four main sponsors of the amendment, it's now been cosponsored by Democratic Caucus Chairman Hakeem Jeffries (D-NY) and Reps. Carolyn Maloney (D-NY), David Joyce (R-OH), Diana DeGette (D-CO), Dina Titus (D-NV), Donald Beyer (D-VA), Jan Schakowsky (D-IL), Mike Thompson (D-CA), Pramila Jayapal (D-WA), Ed Perlmutter (D-CO) and Don Young (R-AK)
As it stands, the spending bill rider that LaMalfa is attempting to strike offers the protection only to states with medical cannabis programs. This new broader amendment from reform supporters would expand that protection at a time when more and more states are opting to legalize marijuana for adult use. Four states—Connecticut, New Mexico, New York and Virginia—legalized for recreational purposes this year alone.
Here's the text of the proposed amendment: 
1 SEC _. None of the funds made available by this Act to the Department of Justice may be used, with respect to any of the States of Alabama, Alaska, Arizona, Arkansas, California, Colorado, Connecticut, Delaware, Florida, Georgia, Hawaii, Illinois, Indiana, Iowa, Kansas, Kentucky, Louisiana, Maine, Maryland, Massachusetts, Michigan, Minnesota, Mississippi, Missouri, Montana, Nebraska, Nevada, New Hampshire, New Jersey, New Mexico, New York, North Carolina, North Dakota, Ohio, Oklahoma, Oregon, Pennsylvania, Rhode Island, South Carolina, South Dakota, Tennessee, Texas, Utah, Vermont, Virginia, Washington, West Virginia, Wisconsin, and Wyoming, or with respect to the District of Columbia, the Commonwealth of the Northern Mariana Islands, Guam, Puerto Rico, or the United States Virgin Islands, to prevent any of them from implementing their own laws that authorize the use, distribution, possession, or cultivation of marijuana.
1 SEC __. None of the funds made available by this Act to the Department of Justice may be used to prevent any Indian tribe (as such term is defined in section 4 of the Indian Self-Determination and Education Assistance Act (25 U.S.C. 5304)) from enacting or implementing tribal laws that authorize the use, distribution, possession, or cultivation of marijuana.
The first time the House passed the more sweeping protections to cover state recreational marijuana laws was in 2019, and members approved it along largely bipartisan lines.
—
Marijuana Moment is already tracking more than 1,100 cannabis, psychedelics and drug policy bills in state legislatures and Congress this year. Patreon supporters pledging at least $25/month get access to our interactive maps, charts and hearing calendar so they don't miss any developments.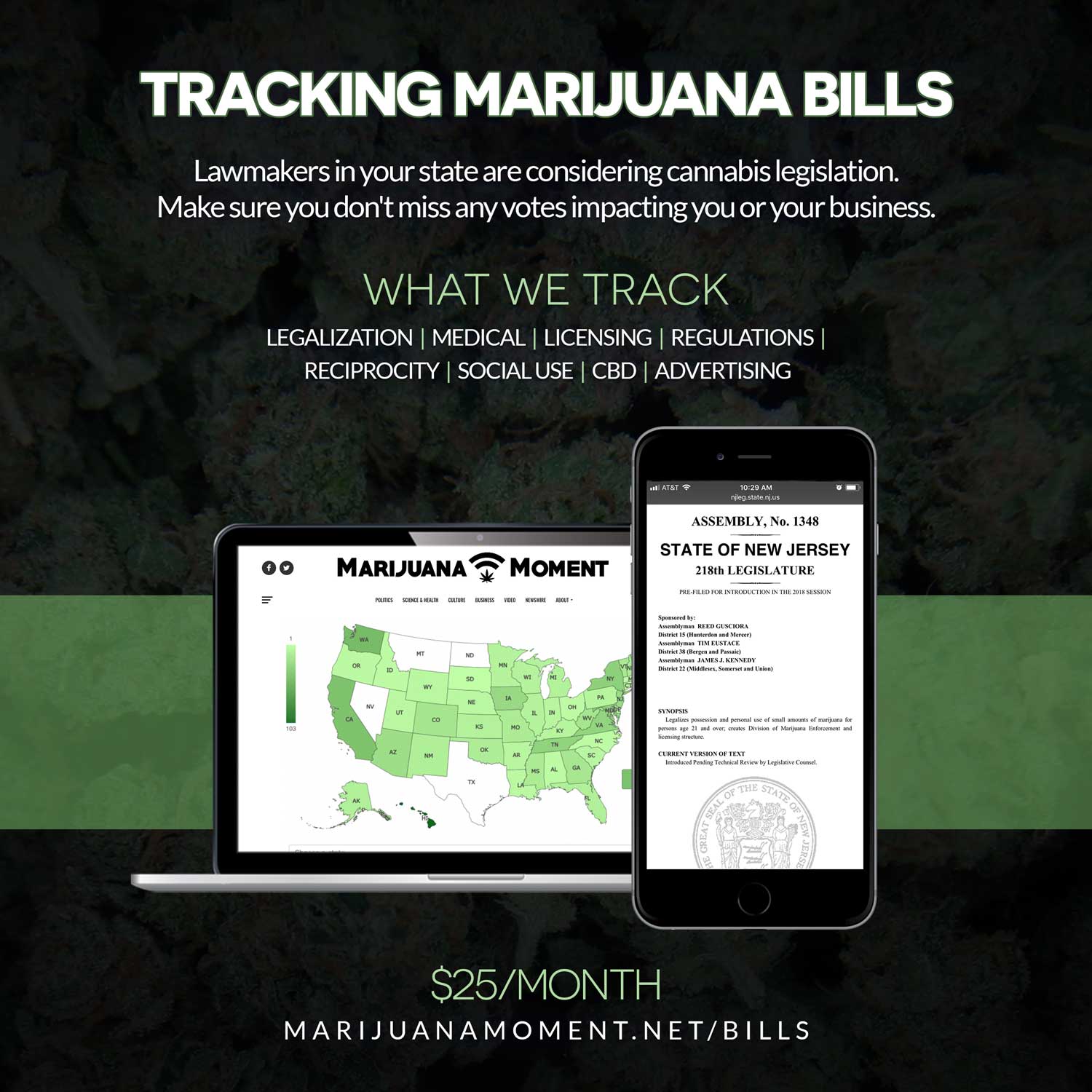 Learn more about our marijuana bill tracker and become a supporter on Patreon to get access.
—
LaMalfa also filed a second amendment to the CJS bill that's aimed at "including marijuana grow sites in the eligible category for [Drug Enforcement Administration] reimbursement of state, units of local government, or tribal governments for expenses incurred to clean-up and safely dispose of substances which may present a danger to public health or the environment found at illegal marijuana grow sites."
An additional LaMalfa amendment to a separate funding bill for the State Department is meant to "express the intent to direct the Department of State to issue a report on the connections between international criminal organizations and illegal marijuana grows within the United States."
The appropriations process this session has seen numerous drug policy reform provisions included in bill text and attached reports—including protecting banks that work with marijuana businesses, encouraging government agencies to reconsider policies that fire employees for use and explore research into the medical value of psychedelics and stopping immigrants from being deported for cannabis, among other issues.
Separately, the full House of Representatives could vote next week on amendments to large-scale minibus appropriations legislation that would make it so marijuana possession or consumption could not be used at the sole basis for denying people access to public housing.
For the CJS appropriations bill where the new marijuana state protection language could be attached, amendments were due to be submitted by Friday afternoon. The House Rules Committee is set to make a rule next week, after which point the legislation and any amendments that are deemed in order will move to the floor for votes.
Kansas City Mayor Files Ordinance To Ban Pre-Employment Marijuana Testing For Most City Workers
Photo courtesy of Brian Shamblen.
Kansas City Mayor Files Ordinance To Ban Pre-Employment Marijuana Testing For Most City Workers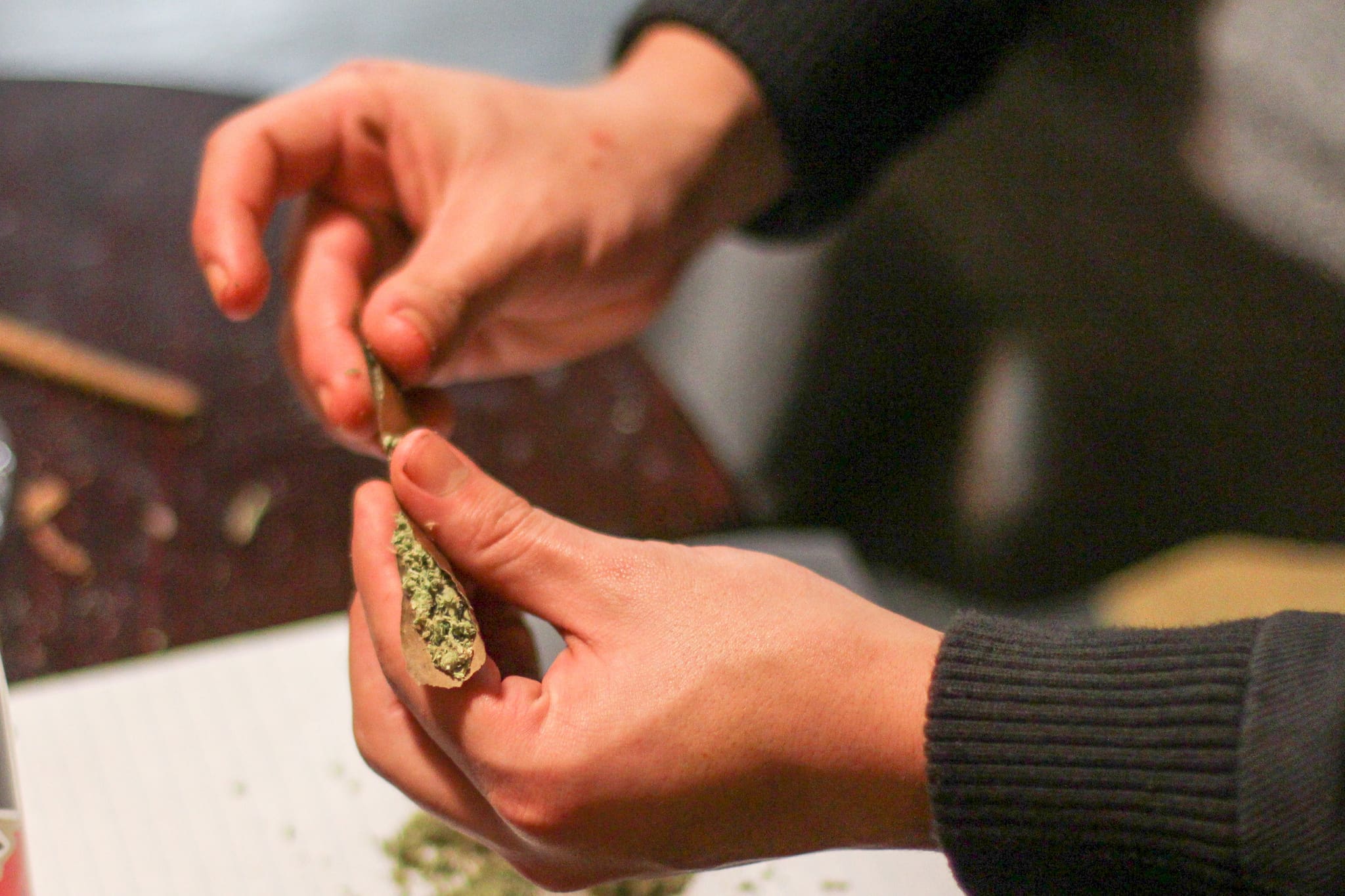 The mayor of Kansas City, Missouri on Thursday introduced a proposed ordinance that would make it so applicants for most city government positions would not be drug tested for marijuana as a pre-employment condition.
Mayor Quinton Lucas (D) has been a notable advocate for reform. Last year, he filed a since-enacted measure to remove all local criminal penalties for cannabis possession.
This latest proposal would "prohibit the City from conducting pre-employment testing for marijuana," with certain exemptions.
"It shall be unlawful for the City of Kansas City to require a prospective employee to submit to testing for the presence of marijuana in the prospective employee's system as a condition of employment," the text of the measure states.
Exceptions would be made for law enforcement, jobs requiring a commercial driver's license or that involve supervision of "children, medical patients, disabled or other vulnerable individuals" and positions where the "employee could significantly impact the health or safety of other employees or members of the public, as determined by the City Manager and set forth in regulations pursuant to this Chapter."
Kansas City government should not freeze qualified individuals out from government jobs due to marijuana usage, especially with medicinal marijuana legalized in Missouri and recreational marijuana legalized in surrounding states.https://t.co/pe3Q5D5oQB

— Mayor Quinton Lucas (@MayorLucasKC) July 22, 2021
"Kansas City government should not freeze qualified individuals out from government jobs due to marijuana usage, especially with medicinal marijuana legalized in Missouri and recreational marijuana legalized in surrounding states," Lucas said in a Twitter post.
The proposed ordinance has been referred to the Special Committee for Legal Review.
—
Marijuana Moment is already tracking more than 1,100 cannabis, psychedelics and drug policy bills in state legislatures and Congress this year. Patreon supporters pledging at least $25/month get access to our interactive maps, charts and hearing calendar so they don't miss any developments.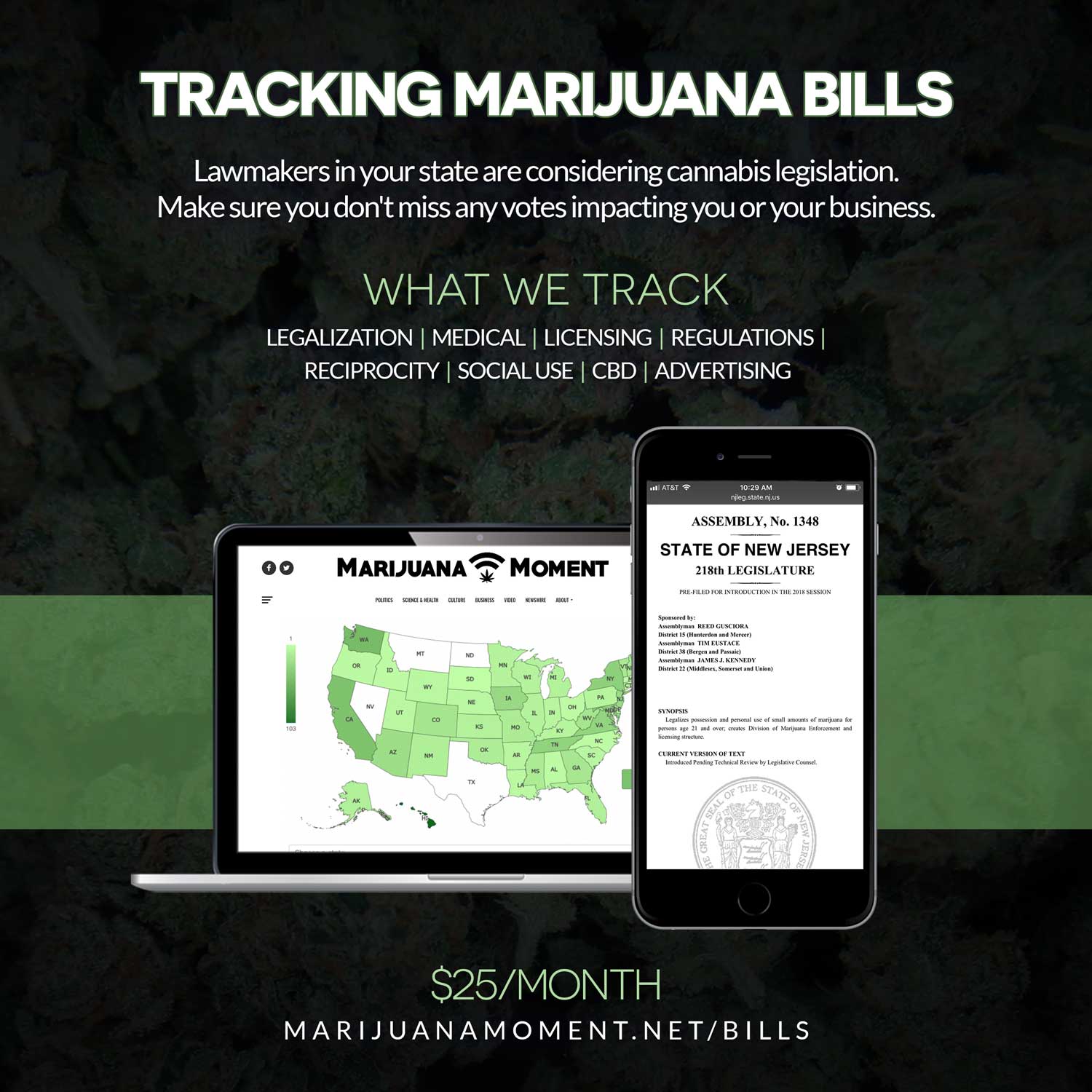 Learn more about our marijuana bill tracker and become a supporter on Patreon to get access.
—
Last year, Lucas announced a pardon program for those with previous convictions for possession of marijuana or paraphernalia.
"Working to eliminate pre-employment marijuana testing from the City application process is one of several common-sense steps I'm proud my administration has taken to build an inclusive City workforce and ensure employment opportunities exist for more Kansas Citians—particularly for hourly workers who disproportionally come from Kansas City's Black or brown communities," the mayor said in a statement about the new move.
Drug testing for cannabis has become a hot topic of late since the Olympics suspension of U.S. runner Sha'Carri Richardson, with more people arguing that use of the plant shouldn't lead to punishments, especially given the ongoing rise of the legalization movement.
For example, the Biden administration has come under fire this year for terminating or otherwise punishing staffers who were honest about their past cannabis use as part of the background check process.
White House Press Secretary Jen Psaki has said that nobody in the White House was fired for "marijuana usage from years ago," nor has anyone been terminated "due to casual or infrequent use during the prior 12 months." However, she's consistently declined to speak to the extent to which staff have been suspended or placed in a remote work program because they were honest about their history with marijuana on a federal form that's part of the background check process.
Last month, a powerful congressional committee released a report that urges federal agencies to reconsider policies that result in the firing of employees who use marijuana legally in accordance with state law.
Separate standalone legislation has been previously introduced by Rep. Charlie Crist (D-FL) to provide protections for federal workers who consume cannabis in compliance with state law, but it never received a hearing or a vote and has not been refiled so far this Congress.
As of last year, New York City employers are no longer able to require pre-employment drug testing for marijuana as a part of the hiring process—though there are a series of exemptions to the policy. The City Council approved the ban in 2019, and it was enacted without Mayor Bill de Blasio's (D) signature.
Back in Missouri, a group of activists recently filed four separate initiatives to put marijuana reform on the state's 2022 ballot, a move that comes as other advocacy groups are preparing separate efforts to collect signatures for cannabis ballot petitions of their own.
Meanwhile, still other activists are focusing on getting the legislature to pass a resolution to place the question of legalization before voters next year.
Lucas told Marijuana Moment last year that he'd "absolutely sign" a legalization initiative "because I think, you know, this is the way things should go and it's going to be essential for us."
U.S. Sports Authority Backs 'Liberalization' Of Marijuana Laws, Official Tells Lawmakers
Photo courtesy of Martin Alonso.
Senators And Federal Officials Discuss Marijuana Legalization And Drug Harm Reduction At Overdose Hearing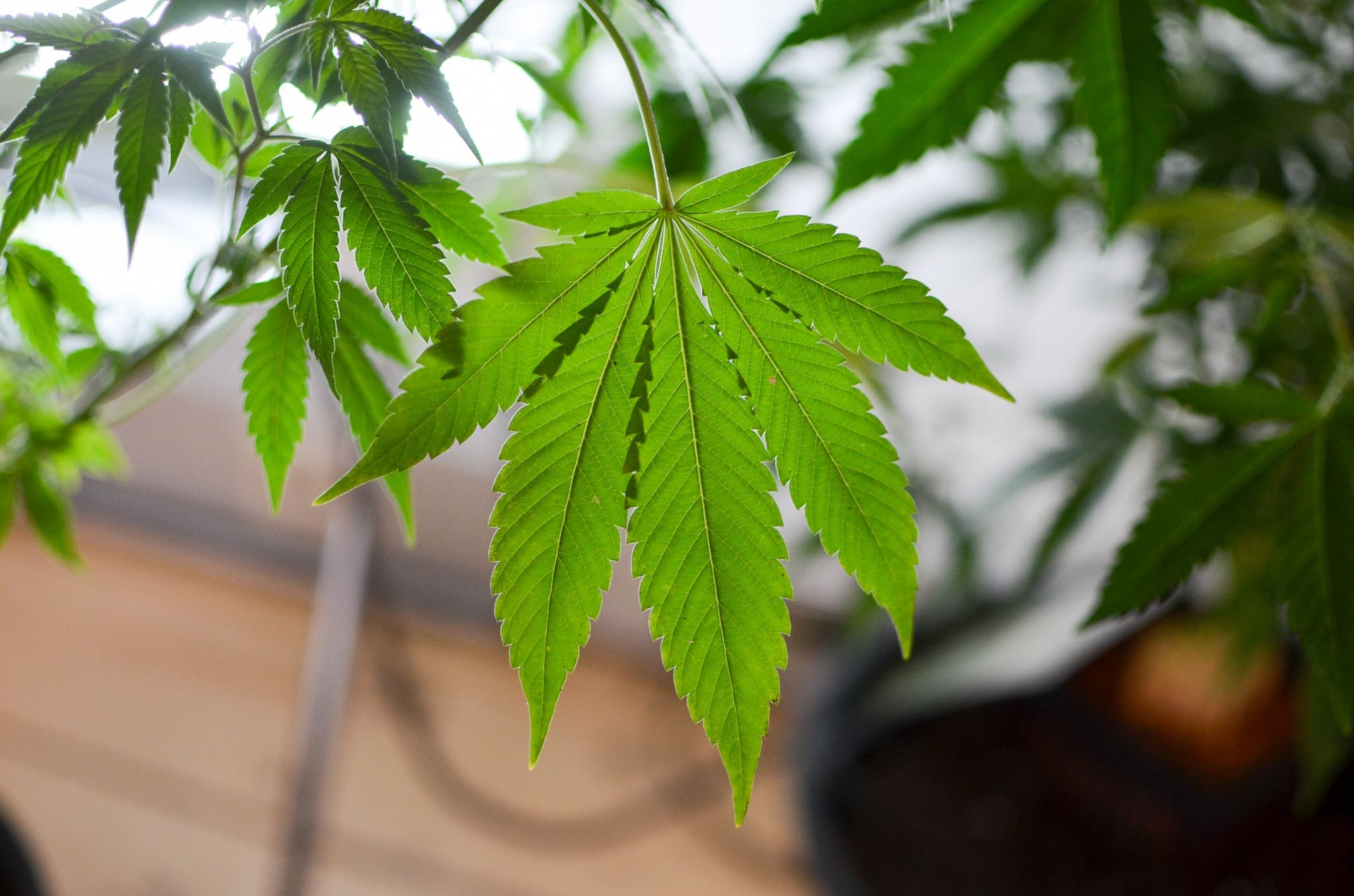 Marijuana and broader drug policy issues were discussed by lawmakers and top federal health officials at a Senate narcotics commission hearing this week, with conversations revolving around everything from THC concentrations and cannabis research to syringe exchange programs and the need to end racially disparate criminal enforcement.
The point of the Senate Caucus on International Narcotics Control meeting was to address the drug overdose epidemic and shifting trends that emerged out of the coronavirus pandemic. But while the chairman of the panel, Sen. Sheldon Whitehouse (D-RI), represents a state that recently took the historic step of legalizing a key harm reduction program that allows people to consume illegal drugs under medical supervision, members notably did not breach that specific topic.
A Rhode Island Health Department official and a former Rhode Island state lawmaker also testified at the Wednesday hearing, yet they also offered no statements about the harm reduction potential of the safe injection sites that were legalized in their home state as a measure to curb overdose deaths.
Rhode Island Sen. Josh Miller (D), sponsor of the safe injection legislation, told Marijuana Moment that he "was not disappointed" that the topic wasn't specifically addressed by any of the three Rhode Islanders at the federal overdose hearing and believes "there will ample opportunity in the coming months" to tackle it.
"The issue has gained much attention. It will be critical to discuss a range of issues on the federal level about legal and funding challenges facing expanded harm reduction that includes supervised consumption," he said. "I am confident effective progress will be made to support RI's pilot project, along with similar initiatives across the country."
But while Miller said he would've preferred some specific discussion of the issue at the hearing, the harm reduction conversation among U.S. senators this week instead largely revolved around access to the anti-overdose drug naloxone and syringe exchange programs.
Nora Volkow, director of the National Institute on Drug Abuse (NIDA), did offer written testimony that touched on a key policy of interest for advocates: decriminalizing drugs. She noted that the COVID-19 pandemic "highlighted the large racial health disparities in the United States" and that black people "have experienced worse outcomes during the pandemic, continue to die at a greater rate than white Americans, and also suffer disproportionately from a wide range of other acute and chronic illnesses."
"Abundant data show that Black people and other communities of color have been disproportionately harmed by decades of addressing drug use as a crime rather than as a matter of public health," she said. "Not only does incarceration fail to address [substance use disorder] treatment needs, but congregate settings increase risk for COVID-19 transmission and other harms."
The NIDA director made a similar point in an essay published in the journal Health Affairs, laying out the case against incarcerating people over low-level drug offenses and looking at the issue as a public health matter.
Separately, Volkow responded to a question from Sen. John Cornyn (R-TX) on the need to investigate the impact of "high concentrations of THC on people with perhaps mental health challenges or on the developing juvenile brain."
"Do you agree that it's important before we legalize marijuana at the federal level—should Congress decide to do so that—we get this kind of research performed so we actually know what we're doing?" Cornyn asked, implicitly recognizing that efforts to end federal cannabis prohibition are gaining momentum.
"I think it's 100 percent necessary that we actually have an understanding of the consequences of legalizing marijuana are going to have into the children and adolescent brain and what are the consequences," Volkow replied. "We owe it to the public to actually provide that information."
Chuck Schumer Discusses Strategy For Getting Enough Votes To Pass Marijuana Legalization Bill
Photo courtesy of Philip Steffan.