Mexican Senate Committees Approve Marijuana Legalization Bill With Floor Vote Planned Soon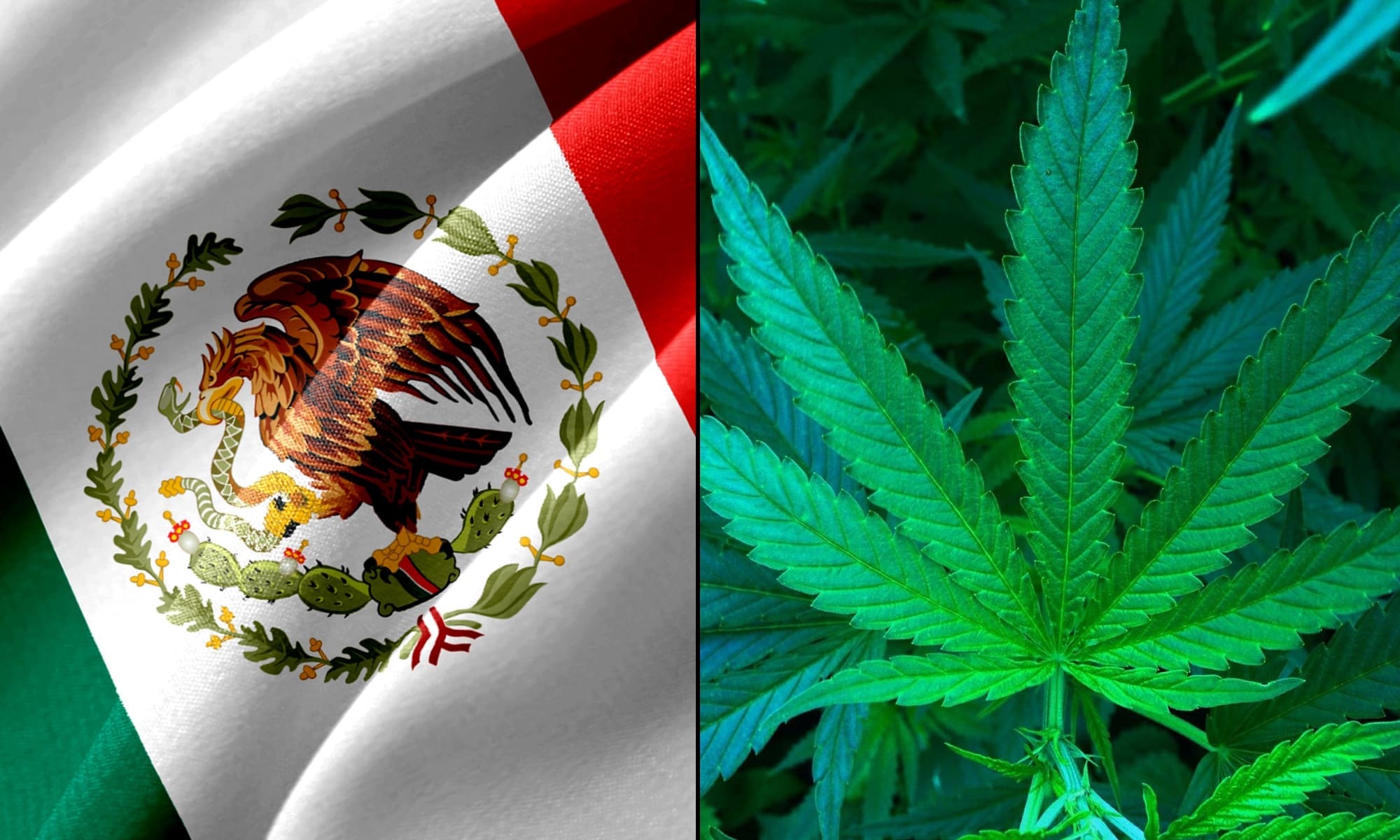 Several Mexican Senate committees on Friday tentatively approved a revised bill to legalize marijuana during a joint hearing, with a formal in-person vote scheduled next week.
The legislation, which has circulated in draft form this month and further amended ahead of the meeting, would establish a regulated cannabis market in Mexico, allowing adults 18 and older to purchase and possess up to 28 grams of marijuana and cultivate up to four plants for personal use.
Members of the Senate's United Commissions of Justice, Health, and Legislative Studies advanced the bill, months after passing an earlier version. The panels first voted to dispense with that previous bill during Friday's session.
🔴 Reunión de las Comisiones Unidas de Justicia, de Salud y de Estudios Legislativos Segunda para el análisis del dictamen en materia de la regulación de cannabis, del 13 de noviembre de 2020 https://t.co/URVdekV2Us

— Senado de México (@senadomexicano) November 13, 2020
A full Senate vote is expected soon after the committees' in-person action on Wednesday, though advocates are still hoping for further revisions to promote consumers' rights and social equity in the legal market.
The legislation as circulated earlier this week would have required individuals to obtain a government permit to cultivate marijuana for personal use, but the technical secretary of the Health Committee said on Friday that the provision was being eliminated.
Lawmakers have been working on the reform legislation for two years since the nation's Supreme Court ruled in late 2018 that the prohibition on possessing and growing cannabis is unconstitutional. The court ordered Congress to amend the law accordingly, but the legislature has struggled to reach consensus on the issue and has been granted several deadline extensions to enact the policy change.
The current deadline to legalize marijuana is December 15.
Las Comisiones Unidas de Justicia, de Salud y de Estudios Legislativos, Segunda en reunión extraordinaria a distancia, analizamos el dictamen de la Ley Federal para la Regulación del #Cannabis, un tema de gran interés para la sociedad y que, sin duda, será histórico en México. pic.twitter.com/g7PTDEIxze

— Julio Menchaca Salazar (@Julio_Menchaca) November 14, 2020
Senate President Eduardo Ramírez said on Wednesday that there is a "consensus" to achieve the reform by the court-mandated date.
Advocates have been consistently pushing for legislative action on reform since the court ruling, though they've taken issue with certain provisions of lawmakers' various proposals. Namely, they remain concerned about high penalties that can be imposed for violating the cannabis rules and feel the bill should further promote social equity in the industry.
𝗖𝗼𝗺𝘂𝗻𝗶𝗰𝗮𝗱𝗼: @MUCD exhorta al @senadomexicano a mejorar dictamen de regulación de cannabis 👉🏽 https://t.co/1j6UzX0Bg5 pic.twitter.com/BGOTYDsS2d

— México Unido (@MUCD) November 13, 2020
Ricardo Monreal, the ruling MORENA party's coordinator in the Senate, said on Friday the proposal is a significant improvement on current laws against possession, which have "only caused the detention centers to be full of people for possession of a few grams of cannabis, which is why they seek to reduce the penalties in carrying of this product."
Zara Snapp, a legalization activist with the Instituto RIA and the coalition #RegulacionPorLaPaz, told Marijuana Moment that advocates are "hopeful" because the body seems "open to a few changes" they're pushing for.
Separately, a cannabis advocacy association raised concerns about certain provisions that they consider excessively restrictive such as limitations on ourdoor cultivation.
The Movement for Legalization 4/2020 said that "if this project is approved without modifications, fundamental parts of this thriving industry will be excluded," according to a translation.
𝟭. 𝗔𝗰𝗲𝗻𝘁𝘂́𝗮 𝗹𝗮 𝗰𝗿𝗶𝗺𝗶𝗻𝗮𝗹𝗶𝘇𝗮𝗰𝗶𝗼́𝗻:

No elimina el régimen penal. Los delitos siguen intactos, incluyendo la posesión simple, conservando sanciones desproporcionales y los incentivos para la criminalización selectiva. pic.twitter.com/z48gCcuySQ

— México Unido (@MUCD) November 12, 2020
The legislation does make some attempts to mitigate the influence of large marijuana corporations. For example, it states that for the first five years after implementation, at least 40 percent of cannabis business licenses must be granted to those from indigenous, low-income or historically marginalized communities.
The Mexican Institute of Cannabis would be responsible for regulating the market and issuing licenses.
Public consumption of marijuana would be allowed, except in places where tobacco use is prohibited or at mass gatherings where people under 18 could be exposed.
Households where more than one adult lives would be limited to cultivating a maximum of six plants. The legislation also says people "should not" consume cannabis in homes where there are underaged individuals. Possession of more than 28 grams but fewer than 200 grams would be considered an infraction punishable by a fine but no jail time.
3. Sobreregula impidiendo el tránsito del mercado ilegal al legal: las personas usuarias necesitan tramitar autorización para el uso personal y licencia para realizar autocultivo (además de adecuar su casa y permitir que la autoridad entré a inspeccionar). pic.twitter.com/4IbTXGEeEd

— México Unido (@MUCD) November 12, 2020
Monreal originally said the chamber would vote on the legalization bill by the end of October, that timeline did not work out.
If the Senate passes the legal cannabis bill it will still have to go before the other house of the nation's Congress, the Chamber of Deputies.
President Andrés Manuel López Obrador said in August that marijuana reform legislation will advance in the session that began in September.
Sen. Julio Ramón Menchaca Salazar, also of the MORENA party, said in April that legalizing cannabis could fill treasury coffers at a time when the economy is recovering from the pandemic.
📌 El respeto a los derechos humanos es uno de los aspectos que se busca procurar al crear el marco regulatorio del uso del Cannabis en México, ¿lo sabías? pic.twitter.com/jo337RwIzD

— Senado de México (@senadomexicano) November 14, 2020
▶️ Procurar el libre desarrollo de la personalidad, es uno de los factores que se consideran en la creación del marco regulatorio del cannabis en México; conoce más de los aspectos que las comisiones analizan en la materia.👇🏼 pic.twitter.com/wEfCIZ8N6Z

— Senado de México (@senadomexicano) November 14, 2020
As lawmakers work to advance the reform legislation, there's been a more lighthearted push to focus attention on the issue by certain members and activists. That push has mostly involved planting and gifting marijuana.
In September, a top administration official was gifted a cannabis plant by senator on the Senate floor, and she said she'd be making it a part of her personal garden.
A different lawmaker gave the same official, Interior Ministry Secretary Olga Sánchez Cordero, a marijuana joint on the floor of the Chamber of Deputies last year.
Cannabis made another appearance in the legislature in August, when Sen. Jesusa Rodríguez of the MORENA party decorated her desk with a marijuana plant.
Drug policy reform advocates have also been cultivating hundreds of marijuana plants in front of the Senate, putting pressure on legislators to make good on their pledge to advance legalization.
Read the text of the revised marijuana legalization bill discussed by Mexican Senate committees below: 
Mexico Senate Marijuana Bill by Marijuana Moment
House Republicans Attack Democrats Over Planned Marijuana Legalization Vote
After One Year As President, Biden's Marijuana Promises Remain Unfulfilled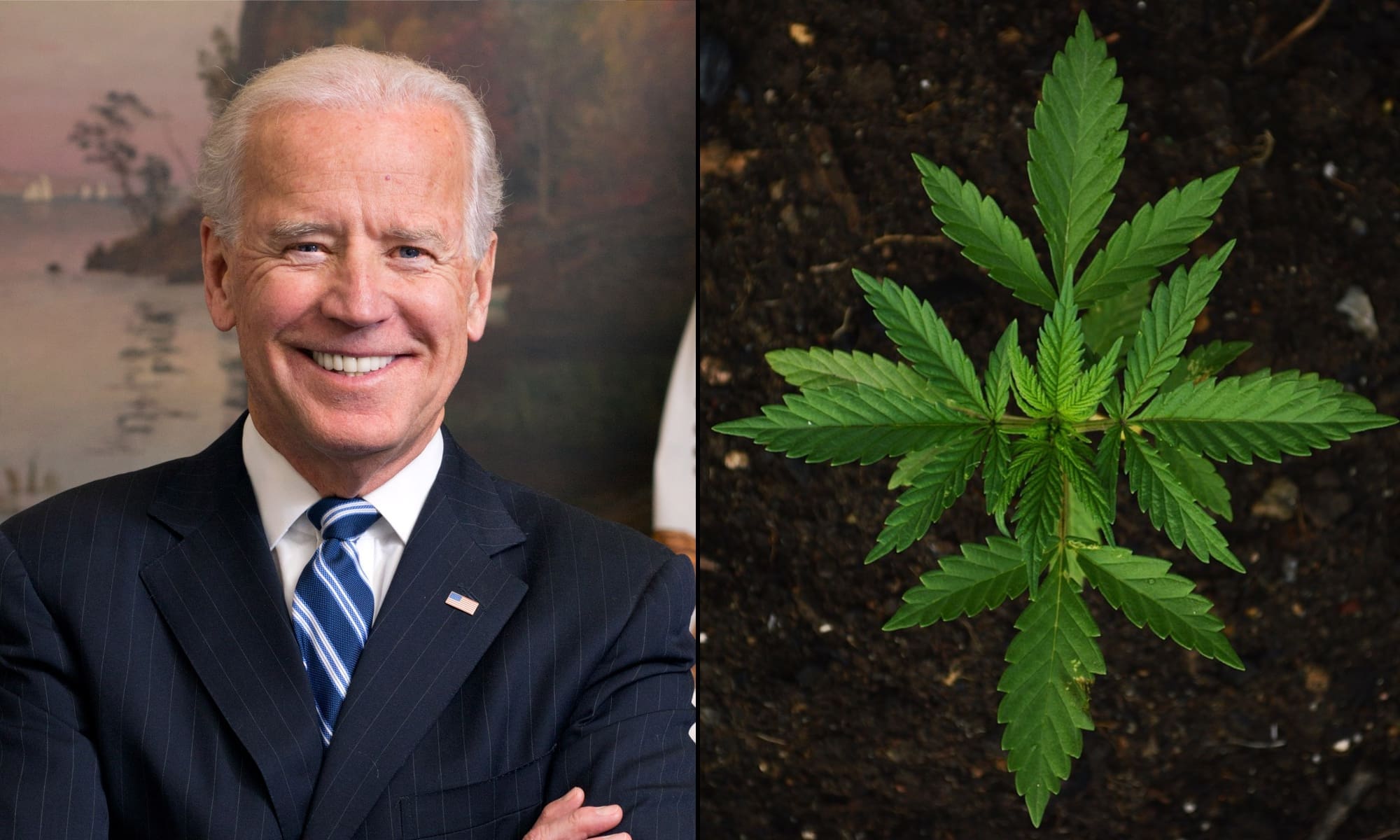 Thursday marks the end of President Joe Biden's first year in office—and, by and large, his campaign promises on marijuana policy have so far gone unfilled. And while certain federal agencies have taken some positive reform steps, the administration managed to stir controversy over some outwardly hostile actions with respect to cannabis policy.
Contrary to Biden's campaign pledges, cannabis has not been federally decriminalized, people remain in federal prison over non-violent marijuana offenses and the plant has yet to be rescheduled under the Controlled Substances Act. Of the cannabis promises that Biden made while running for president, just one has been met so far: the government has continued to let states implement marijuana reform mostly without federal intervention, though ongoing lack of clarity from the administration has caused continuing complications for the industry and consumers.
In one of the more notable positive developments to come out of the Oval Office, however, Biden did sign an infrastructure bill last year that contains language meant to help promote marijuana research.
While there were numerous successes on the reform front in 2021 those mostly came at the state level, and advocates feel disappointed by the overall White House inaction—especially considering that it was promised to voters ahead of the 2020 election.
It's not just that there were no meaningful reform actions in Biden's first year, either. It's that some of the few actions he did take on marijuana—proposing in his budget to keep blocking Washington, D.C. from legalizing cannabis sales and punishing White House staff who were honest about past marijuana use—were setbacks in the movement.
Biden himself hasn't made a substantive public comment about cannabis policy since entering the Oval Office, beside making a quick, dismissive comment to a reporter who asked about clemency for current prisoners. Vice President Kamala Harris, for her part, said last year that the Biden administration isn't focused on following through on its marijuana reform pledges because it's too overwhelmed with responding to the coronavirus pandemic.
"The Biden Administration's failure to live up to campaign statements and, in the case of including a rider preventing D.C. from regulating cannabis in his budget proposal, even backsliding on cannabis is extremely disappointing," Morgan Fox, the newly installed political director of NORML, told Marijuana Moment. "This inaction on modest cannabis policy reforms over the past year is inexcusable and is a betrayal of the people that put the president in office."
"The president has an opportunity with cannabis to show initiative and leadership on an issue that enjoys broad bipartisan support," he said. "Continued inaction on this issue will have negative consequences for his party this year and in 2024."
Here's a rundown of what has happened with marijuana and broader drug policy under the Biden administration in its first year: 
Promise Made, Promises Not Kept
When he was running for president, Biden frustrated advocates by declining to embrace broad marijuana legalization like most of his Democratic primary opponents did at the time. But they were at least encouraged that he voiced support for more modest reforms like federal decriminalization, legalizing medical cannabis, rescheduling and expungements.
"We should decriminalize marijuana," he said during a town hall event in October 2020, adding, "I don't believe anybody should be going to jail for drug use."
He reiterated the pledge in numerous interviews, debates and tweets, as well as in a campaign ad.
But despite having the authority to unilaterally issue a mass pardon for people with federal cannabis convictions—as advocates and lawmakers have repeatedly pressed him to do—Biden has only ceremonially pardoned turkeys around Thanksgiving since taking office.
Following that ceremony, The New York Post's Steven Nelson pressed the president on cannabis clemency, asking him if there were plans to pardon "any people in addition to turkeys." Biden jokingly replied, "you need a pardon?" and didn't respond to a follow-up question about marijuana prisoners.
The White House has been asked about the issue several times now, but while Press Secretary Jen Psaki recently said that the president has "every intention of using his clemency power" and is "looking at" relief for non-violent drug offenders, no meaningful action has been taken.
While on the campaign trail, Biden also came out in favor of moving marijuana from Schedule I to II under the federal Controlled Substances Act—an incremental move that wouldn't legalize the plant but could make it easier for researchers to study its risks and benefits.
Psaki said in April that Biden's clemency promise for people with federal marijuana convictions and said that process would start with modestly rescheduling cannabis. But even if rescheduling could help people with cannabis records (experts say it would not), the administration has so far taken no real steps to accomplish that reform.
While experts say it may not be possible for a president to unilaterally remove cannabis from the Controlled Substances Act, he could encourage agencies like the U.S. Department of Health and Human Services (HHS) and Justice Department to initiate the rescheduling process.
The lack of clemency action is especially disappointing to advocates who have been lobbying the White House to do something on this issue.
Biden has received about a dozen letters from lawmakers, advocates, celebrities and people impacted by criminalization to do something about the people who remain behind federal bars over cannabis. After months of inaction, some members of Congress like Sen. Elizabeth Warren (D-MA) have even sent follow-up letters demanding a response.
A recently published Congressional Research Service (CRS) report affirmed that the president has it within his power to grant mass pardons for cannabis offenses. It also said that the administration can move to federally legalize cannabis without waiting for lawmakers to act.
To his credit, Biden has so far kept his campaign pledge to continue to let states legalize and regulate marijuana without federal intervention. But advocates had hoped that he would at least push for the reinstatement of Obama-era Justice Department guidance to prosecutors that generally urged them not to interfere with state laws but which President Donald Trump's first attorney general rescinded.
Without that guidance or any other concrete reform steps, banking challenges and risks remain in the cannabis industry, marijuana businesses are unable to receive tax credits like other legal industries and other hardships resulting from the federal-state policy conflict remain intact for consumers and patients. In effect, Biden has maintained the status quo of uncertainty that has been in place during the Trump administration and last half of the Obama administration.
Reform Setbacks
Early in 2021, the Biden administration came under fire after it was reported that it had terminated or otherwise punished dozens of staffers who admitted to prior marijuana use as part of their background check process.
Psaki previously attempted to minimize the fallout, without much success, and her office also stressed that nobody was fired for "marijuana usage from years ago," nor has anyone been terminated "due to casual or infrequent use during the prior 12 months."  However, she's consistently declined to speak to the extent to which staff have been suspended or placed in a remote work program because they were honest about their history with marijuana on the federal background check form.
As part of his fiscal year 2022 budget proposal, Biden included a rider that would continue to block Washington, D.C. from using its own tax dollars to legalize adult-use marijuana sales, declining to recommend that existing language barring such activity be eliminated. Democratic lawmakers have moved forward with removing that rider anyways
After receiving a letter from a congresswoman concerning executive discretion for cannabis consumers, the U.S. Department of Housing and Urban Development (HUD) said it is required to continue denying federally assisted housing to people who use marijuana, even if they're acting in compliance with state law.
The federal government has generally taken a hands-off approach to marijuana enforcement in states that have chosen to legalize the plant, but it was reported late last year that a federal agency raided a small, home cannabis garden of a medical cannabis patient living on Indian territory in New Mexico. The Bureau of Indian Affairs (BIA) raid occurred in September.
Biden's Department of Veterans Affairs (VA) said last year that it continues to oppose a bill that would require it to conduct clinical trials into the therapeutic potential of marijuana for military veterans. A House committee advanced the legislation in any case. A VA representative told lawmakers that the department is "already dedicating resources and research expertise to study the effects of cannabis on conditions affecting veterans."
"President Biden has made little progress in supporting drug reform laws at the federal level and in some instances, has even taken us further back," Maritza Perez, director of national affairs at the Drug Policy Alliance, told Marijuana Moment.
On broader drug issues, she added that the administration backed a broad scheduling policy for fentanyl-related substances that "will have a devastating impact on the criminal legal system and set a horrific precedent for drug scheduling moving forward."
"Moreover, President Biden has failed to embrace marijuana legalization even though he claims to support decriminalization of the substance," Perez said. "As long as marijuana remains on the CSA, people will continue to be policed, arrested, and imprisoned for marijuana activity. This is deeply problematic particularly because this president made bold promises around criminal justice reform and racial justice for which he has not delivered."
Federal Actions On Marijuana
There were some positive developments in drug policy reform that came out of federal agencies and the White House last year.
Biden signed a massive infrastructure bill in November that includes provisions aimed at allowing researchers to study the actual marijuana that consumers are purchasing from state-legal dispensaries instead of having to use only government-grown cannabis. The legislation also encourages states that have enacted legalization laws to educate people about impaired driving.
In his 2022 budget, Biden proposed continuing a spending bill provision that's been annually renewed by Congress since 2014 to prevent the use of Justice Department funds to interfere in state medical cannabis programs. That was the first time a president has moved to keep that rider.
The Drug Enforcement Administration (DEA) under Biden has also moved on several occasions to greatly increase legal production quotas for illegal Schedule I drugs like psilocybin, MDMA and DMT.
And several years after first announcing that it would take steps to break the federal marijuana manufacturing monopoly for research, it has finally issued new licenses outside of the University of Mississippi.
Meanwhile, DEA has given hemp businesses that sell delta-8 THC products a boost, with representatives making comments recently signaling that, at the federal level at least, it's not a controlled substance at this time.
Employment policies related to marijuana have also been shifting within federal agencies under Biden, despite the controversy of his administration's cannabis-related firings.
The Office of Personnel Management (OPM) said in a memo distributed to agencies last year that admitting to past marijuana use should not automatically disqualify people from being employed in the federal government.
More recently, the director of national intelligence (DNI) said federal employers shouldn't outright reject security clearance applicants over past use and should use discretion when it comes to those with cannabis investments in their stock portfolios.
FBI quietly updated its hiring policies last year to make it so candidates are only automatically disqualified from joining the agency if they admit to having used marijuana within one year of applying. However, it later revised the policy again to add a stipulation that applicants are ineligible if they've used cannabis more than 24 times after turning 18.
In September, The White House Office of National Drug Control Policy (ONDCP) proposed a change to the federal drug scheduling system that it hopes will streamline research into Schedule I controlled substances including marijuana and psychedelics such as psilocybin. DEA and NIDA later said that they supports the plan.
While the Biden administration has yet to take a position on policy proposals to authorize safe consumption facilities and a related court challenge against them that are carried over from the Trump administration, the National Institutes of Health (NIH) put out a pair of requests for applications last month for an effort that will provide funding for efforts to investigate how that and other harm reduction policies could help address the drug crisis.
After requesting permission from the White House to conduct the survey of about 20,000 hemp farmers, The U.S.Department of Agriculture's (USDA) National Agricultural Statistics Service announced in August that the forms are being finalized to be filled out via mail or online.
The Food and Drug Administration (FDA), meanwhile, still hasn't gotten around to issuing regulations for hemp-derived cannabidiol products, but it announced last year that it plans to use Reddit and other "novel" data sources to gain a better understanding of public health issues surrounding use of CBD and other "emerging" cannabis derivatives like delta-8 THC.
Federal, state and local officials convened for a national conference this month where members discussed and advanced proposals to establish standards for marijuana products that could later be formally adopted into a federal handbook overseen by the National Institute of Standards and Technology (NIST).
While Biden hasn't granted mass clemency for people with marijuana convictions, his administration did take a first step toward granting presidential relief to hundreds of people on home confinement for federal drug convictions last year, with the Federal Bureau of Prisons (BOP) asking eligible individuals to get the process started by filing out clemency applications.
Biden Nominees On Drug Policy
Several of Biden's pick to lead key agencies have unique drug policy backgrounds. And some of those choices who've since been confirmed have been applauded by advocates.
Activists initially weren't sure what to make of Attorney General Merrick Garland when he was nominated because of his limited record, but they were relieved during his confirmation proceedings to hear that he wasn't preparing a crackdown on legal cannabis states.
While he's yet to reinstitute the Obama era guidance offering some level of protection for states that have legalized, he has said on several occasions that DOJ resources shouldn't be spent going after people operating in compliance with state cannabis laws.
He also hasn't acted on calls from lawmakers to use his own authority to swiftly end federal cannabis prohibition.
ONDCP Director Rahul Gupta worked as a consultant to Holistic Industries, a multi-state cannabis operator, for nine months in 2020. Prior to his confirmation, Gupta had already caught the attention of reform advocates given his record overseeing the implementation of West Virginia's medical marijuana program as state health commissioner and chair of a key advisory board. He's also publicly recognized both the therapeutic and economic potential of cannabis reform.
It was another relief to advocates that the president didn't pick former Rep. Patrick Kennedy (D-RI), a cofounder of anti-legalization organization Smart Approaches To Marijuana (SAM), for the drug czar job, even after he personally lobbied for the nomination.
Associate Attorney General Vanita Gupta (no relation to Rahul) was also repeatedly pressed on her drug policy views during her confirmation process, particularly where she stands on broad decriminalization. Advocates expressed frustration that she denied having endorsed decriminalization during the hearings despite having done so in past roles at reform organizations.
Former California Attorney General Xavier Becerra was picked to lead HHS, and it was welcome news for advocates because he has a considerable record supporting cannabis reform and working to protect California's legal program from federal interference.
For example, Becerra was one of 21 state attorneys general who sent a letter to congressional leaders in 2019 expressing support for a bipartisan bill to protect state-legal cannabis programs against federal intervention.
In October, Becerra also signaled that the administration would not block the establishment safe injection sites where people could use illicit drugs in a medically supervised environment as a means of curtailing the overdose epidemic—but it will ultimately be up to the Justice Department to follow through.
As California's attorney general, Becerra joined counterparts from other states in signing onto an amicus brief supporting a group's case to set up a harm reduction center. After making supportive remarks about the facilities as HHS secretary, however, a department spokesperson clarified that "HHS does not have a position on supervised consumption sites."
Biden's nominee for FDA commissioner has acknowledged the potential medical benefits of marijuana. Robert Califf, who previously served a short stint as the FDA head under the Obama administration, also said that he actually prescribed a cannabinoid drug as a doctor. He's yet to be confirmed, however.
Tom Vilsack, Biden's nominee to run USDA who has since been confirmed, gave final approval to a federal rule laying out regulations for the hemp industry in March 2021. He's widely considered an ally of the hemp industry.
The head of DEA who Biden selected previously described a New Jersey medical marijuana bill as "workable" while serving at the state's attorney general. Although the former top state prosecutor, Anne Milgram, doesn't appear to have publicly detailed her personal views on cannabis reform, the limited comments she made over a decade ago signal that, at the very least, she's open to allowing states to enact their own marijuana policies despite federal prohibition.
Treasury Secretary Janet Yellen recently said that that freeing up banks to work with state-legal marijuana businesses would "of course" make the Internal Revenue Service's (IRS) job of collecting taxes easier. Rep. Ed Perlmutter (D-CO) said this month that he's confident that Biden would support his cannabis banking bill if it arrived on his desk in part because of the conversations he's had with Yellen about the issue.
Adewale Adeyemo, who Biden picked for the role of Treasury deputy secretary, said in February 2021 that he would look into the possibility of updating 2014 Financial Crimes Enforcement Network (FinCEN) guidance on marijuana banking.
Isabel Guzman, who was picked and confirmed to lead the federal Small Business Administration (SBA), told senators last year that she would examine marijuana businesses' inability to receive aid that is available to companies in other industries. She also promised last year to "explore" ways the agency could change its policy on prohibiting people with certain criminal convictions—including over marijuana—from accessing federal business loans and other services.
It's also worth noting that the head of the National Institute on Drug Abuse (NIDA), Nora Volkow, has repeatedly made comments on the need for a drug decriminalization model while Biden has been in office, though her tenure predates this presidency.
What To Expect From Biden In 2022
Advocates aren't necessarily holding their breath for a 2022 marijuana reform push from the White House, but they certainly plan to continue to put pressure on the Biden administration in the new year and see opportunities for at least incremental reform.
With respect to federal agencies and their various heads, it seems the infrastructure is in place to continue to advance incremental policy changes that are less punitive and more science-centered with respect to cannabis, psychedelics and broader drug reform.
Toi Hutchinson, former senior advisor on cannabis to Illinois Gov. J.B. Pritzker (D) and current CEO and president of the Marijuana Policy Project, told Marijuana Moment that it is unfortunate that states have so far lacked "guidance or participation from the federal government" on the cannabis reform front.
"States are left to develop and impose their own testing, health and safety rules. Banks are afraid of violating criminal law by serving licensed operators," she said. "Individuals in one state compete for state licenses to produce and sell cannabis on an industrial scale, where they face arrest, prosecution, and jail in a neighboring state to even possess a single gram of the same substance."
"Democrats, including President Biden when he was on the campaign trail, have been clear in their support for cannabis reform, and voters listened," she said. "Whether it's full legalization in 2022, or simply the ability for cannabis businesses to get a bank or get tax relief, we expect to see cannabis reform because that is exactly what we were told."
New York Will Generate More Than $1.25 Billion In Marijuana Revenue Over Next Six Years, Governor's Budget Estimates
Mississippi House Approves Medical Marijuana Bill With Amendments
The Mississippi House of Representatives passed an amended medical marijuana legalization bill on Wednesday on a 104–14 vote, making changes aimed at addressing concerns raised by Gov. Tate Reeves (R). If the Senate approves the changes and the Reeves indeed signs the bill, a system to regulate and sell cannabis to registered patients could launch later this year.
Mississippi's full Senate passed a version of the legalization measure last week, rejecting amendments from liberals and conservatives alike. And although the governor has remained skeptical of the bill—threatening a veto of a draft version circulated late last year—he said earlier this week that it's getting "better" with every revision.
Rep. Lee Yancey (R), who chairs the House Drug Policy Committee, and who's been working with the bill's lead sponsor, Sen. Kevin Blackwell (R), said before the the House floor vote that he never imagined he'd be in the position to legalize cannabis. But he said a voter-passed legalization initiative in 2020 showed strong support for compassionate use.
Since then, proponents in the legislature have worked to balance the earlier initiative's proposals against demands from the governor and other critics for tighter restrictions.
"When I got involved in this bill, I said, 'How can we build a wall around this program so the people who get it are the people who need it the most, and only the people who need it the most?" Yancey said. "This is not for everybody out on the street. This is not for a bunch of kids. This is for hurting people with debilitating conditions."
The legislation as passed by the House would allow patients with about two dozen qualifying medical conditions to purchase the equivalent of 3.5 grams of marijuana (or 1 gram of cannabis concentrate) per day, with a maximum monthly limit of 3 ounces. An amendment reduced the maximum monthly amount down from the 3.5-ounce limit passed by the Senate.
Another amendment, attached to the bill by the House Drug Policy Committee earlier on Wednesday, would remove the state Department of Agriculture and Commerce from oversight of the industry, instead handing that role to the Department of Health. Agriculture and Commerce Commissioner Andy Gipson (R) said last year that his department should have no role in regulating medical marijuana so long as cannabis remains federally illegal, although he said earlier this week that he was preparing to take on the job if directed by lawmakers.
There would be no limit on the number of licensed businesses under the plan, although local governments could impose zoning restrictions and even opt out of the law entirely within 90 days—a move that voters could later challenge.
Under another House amendment, cannabis cultivators and processors, which under the Senate bill could only be located in areas zoned for agricultural and industrial use, could also locate in commercial-zoned areas.
—
Marijuana Moment is already tracking more than 1,000 cannabis, psychedelics and drug policy bills in state legislatures and Congress this year. Patreon supporters pledging at least $25/month get access to our interactive maps, charts and hearing calendar so they don't miss any developments.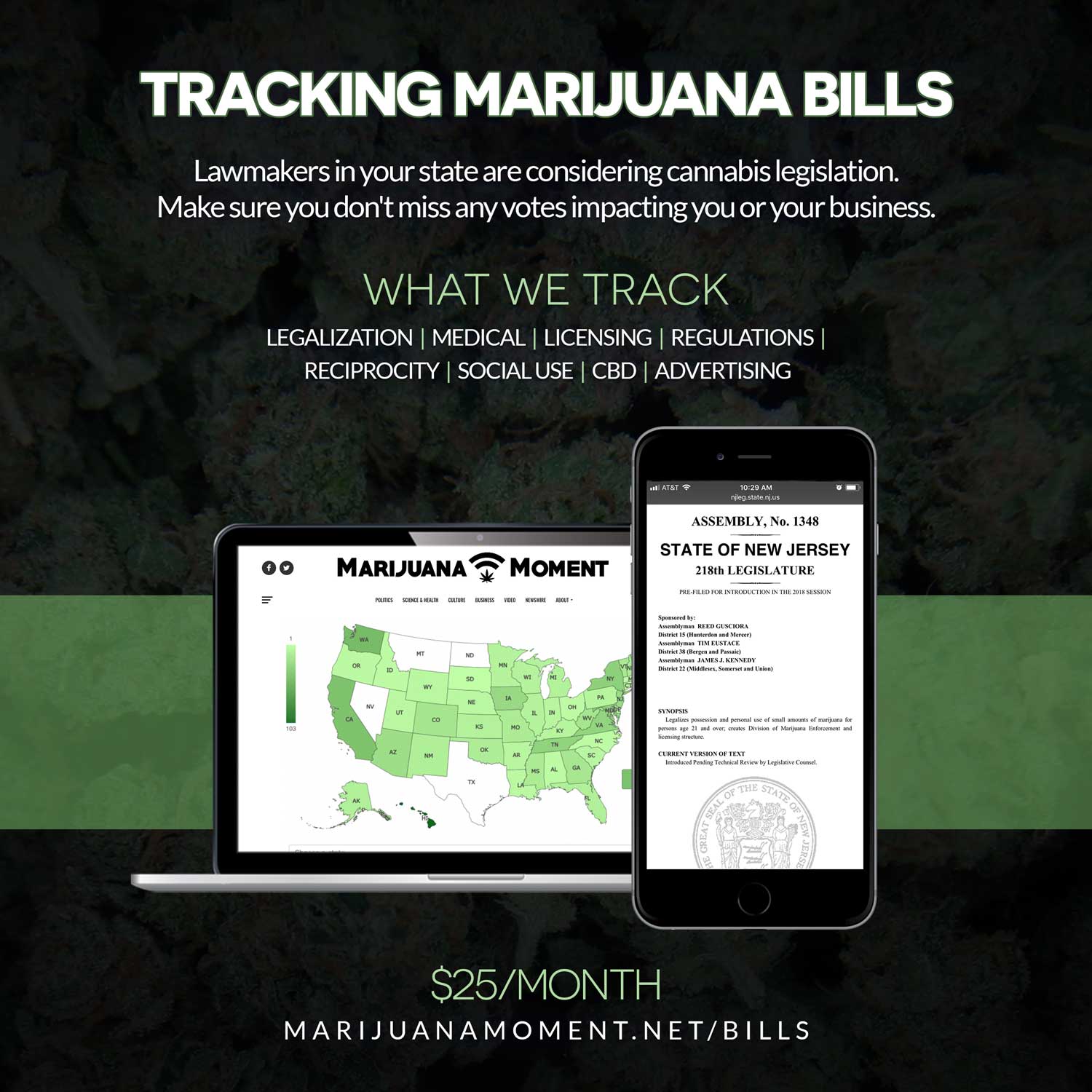 Learn more about our marijuana bill tracker and become a supporter on Patreon to get access.
—
Mississippi voters decisively approved a broad legalization initiative in November 2020. The state Supreme Court overturned the measure on procedural grounds last May—simultaneously doing away with the state's entire initiative process—and lawmakers have spent the last several months navigating what comes next.
The current bill, SB 2095, draws heavily from provisions negotiated by lawmakers in the second half of last year, as legislative leaders prepared a bill for an anticipated special session last summer that the governor never called. Supporters say the lengthy proposal represents a middle ground between the more permissive plan approved by voters and the narrower approach preferred by Reeves and some lawmakers.
Despite the governor's past opposition to medical marijuana bills, Reeves indicated this week that he's warming to the current proposal as the result of changes since last fall.
"I heard Sen. Blackwell say the other day on the floor that this is the 46th version," he said Tuesday on a SuperTalk Mississippi morning radio show. "And the good news is, as each version is written, the bill gets better."
Specifically, he pointed to provisions in the current bill that reduce purchase limits from past amounts, allow law enforcement to perform background checks on would-be business owners and impose restrictions such as mandatory parental consent for patients under 18 and required recommendations from two healthcare practitioners for patients between 18 and 25.
Reeves said he was still holding out hope that House Speaker Philip Gunn (R) would oversee further changes to the Senate-passed bill, which may account for some the House changes adopted Wednesday.
"I'm hopeful that the leadership in the House will take this bill, recognize that as each version has come out, it's gotten better—it's gotten closer to medical marijuana," the governor said, "and I'm hopeful that the House will take the next step to do just that and send a better bill back to the Senate."
The bill needs a three-fifths supermajority support in both chambers to make its way to Reeves's desk.
Qualifying conditions under the bill include cancer, Parkinson's, Huntington's, muscular dystrophy, glaucoma, spastic quadriplegia, HIV, AIDS, hepatitis, Alzheimer's, sickle-cell anemia, Crohn's, ulcerative colitis, neuropathy, spinal cord disease or severe injury as well as chronic medical conditions or treatments that produce severe nausea, cachexia or wasting, seizures, severe or persistent muscle spasms or chronic pain.
Further conditions could be added later by regulators via petition. State-issued patient registration cards would cost $25, though some people could qualify for a lower price.
Registered patients would be subject to purchase limits that would restrict them to no more than one "medical cannabis equivalency unit" per day, which the bill defines as 3.5 grams of cannabis flower, one gram of concentrate or up to 100 milligrams of THC in infused products. While those limits are significantly lower than in most states where cannabis is legal for medical patients, Gov. Reeves said last year the program should allow only half those amounts.
The bill does include slightly lower total monthly limits for patients, reducing what had been four ounces per month in a draft version of the legislation last year down to 3 ounces in the House-passed measure. The Senate version, by comparison, allows a total of 3.5 ounces per month.
Patients or caretakers would be forbidden from growing their own cannabis under the proposal. Products from state-licensed companies, meanwhile, would be limited to 30 percent THC for cannabis flower and 60 percent for concentrates. Medical marijuana would be taxed at a wholesale rate of 5 percent, and purchases would also be subject to state sales tax.
Smoking and vaping cannabis would be illegal for patients in public and in motor vehicles, and it would still be a crime patients to drive under the influence.
The legislation would task the Mississippi Department of Health to oversee the new industry. It would also establish a nine-member advisory committee to advise on issues such as patient access and industry safety.
Licensing of cannabis businesses other than dispensaries—including cultivators, processors, transporters, disposal entities, testing labs and research facilities—would begin 120 days after the bill's passage, with the first licenses issued about a month after that. The dispensary licensing process would kick off 150 days after passage, with the first licenses coming a month later. That would mean the program could be up and running, at least in limited form, by the end of this year.
Cannabis businesses may have to get seek local approval to operate, and municipalities can adopt zoning and land use restrictions. In general, local governments could not ban medical cannabis businesses outright or "make their operation impracticable," the bill says, but a separate provision would allow local governments to opt out of the program altogether within 90 days of the bill's passage. In such cases, citizens could then petition to put the question to a vote.
Among the amendments the House rejected on the floor Wednesday was a proposal by Rep. Robert L. Johnson III (D) to expedited expungements of criminal convictions for cannabis activity no longer criminalized under the bill. Representatives voted the change down on a voice vote after Yancey said it would be better left to separate legislation. Sen. Derrick Simmons (D) raised a similar amendment on the Senate side last week, but it was also rejected.
Rep. Dana Criswell (R) introduced an amendment to specify that excise taxes would be capped at 5 percent, with regulators required to review the taxes after the program's first fiscal year and recommend whether the rate should be adjusted to effectively cover only the costs of the program.
A rejected amendment from Rep. Dan Eubanks (R), meanwhile, would have extended the bill's ban on lawmakers having an interest in cannabis businesses to a period of four years. The current legislation bans lawmaker participation until this December. Another amendment from Eubanks voted down by colleagues would have eliminated the excise tax on cannabis in the case of federal legalization.
Rep. Omeria Scott (D) brought a number of amendments that were voted down, including changes that would adjust the composition of the state's medical marijuana advisory board, allowed outdoor cultivation and mandated that reports about the program be publicly posted.
On the Senate side last week, sponsor Blackwell successfully fought to deny several amendments to the legislation, some of which were again introduced and subsequently shot down on the chamber floor. Those changes also included proposals to allow outdoor cultivation and express the state's intent to advance the interests of underserved communities.
For much of last year, it appeared lawmakers were set to pass a medical marijuana bill during a special legislative session, but the governor ultimately decided against calling the special session after reaching an impasse with lawmakers. Those who supported legalization said at the time that responsibility for the failure rested with Reeves.
"We have worked long hours on this," Yancey said in October. "We are ready to have a special session. We have the votes to pass this. An overwhelming number in the House and Senate are ready to pass this, and we have a majority of people in Mississippi who voted for us to pass this… If there is any further delay, that will be squarely on the shoulders of the governor, rather than the Legislature."
Later that month, Reeves dodged questions from patient advocates about why he'd failed to call the special session. Then in late December, he said on social media that he had "repeatedly told the members of the Legislature that I am willing to sign a bill that is truly medical marijuana," but stressed that there should be "reasonable restrictions."
"There is one remaining point in question that is VERY important: how much marijuana any one individual can get in any given day," he wrote, doing back-of-the-envelope math to argue that the system would lead to "1.2 billion legal joints."
While Reeves said he would consider rejecting the bill over possession limits, Sen. Brice Wiggins (R), chairman of the Judiciary Committee Division A, said it wouldn't surprise him if the legislature were to override the governor if he chooses to veto the bill.
"I would hate for Governor Reeves to have any veto overridden because, like I said, I've worked with him on many different things," Wiggins said late last month. "But the reality is is that Initiative 65 passed with close to 70 percent of the vote. And the legislature spent all summer working on this and have listened to the people."
Senator Jeff Tate of Clark andLauderdale counties was one of several lawmakers to attempt to smell the product pic.twitter.com/iJ9KbJAEm8

— Kobee Vance (@kobeevance) January 13, 2022
Sen. Blackwell tried to make a point to the governor about purchase limits when he brought hemp to Reeves's office earlier this month to give an idea of the amounts allowed under the bill. "I took samples to show him what an ounce actually looks like—what 3.5 grams actually looks like," the bill's sponsor said.
Blackwell repeated the stunt on the Senate floor last week, bringing a joint and plastic bags—one containing the daily limit of 3.5 grams, and another containing a full ounce of hemp. Some colleagues also opened the baggies to smell the samples.
A poll released in June found that a majority of Mississippi voters support legalizing marijuana for both medical and recreational use, with 63 percent saying they want the legislature to pass a bill that mirrors the ballot measure that was nullified by the Supreme Court.
Federal Probe Into Missouri Medical Marijuana Licensing May Be Ongoing, Court Documents Suggest
Photo by Sam Doucette on Unsplash
Texas Agriculture Commissioner's Consultant Indicted In Hemp License Bribery Scandal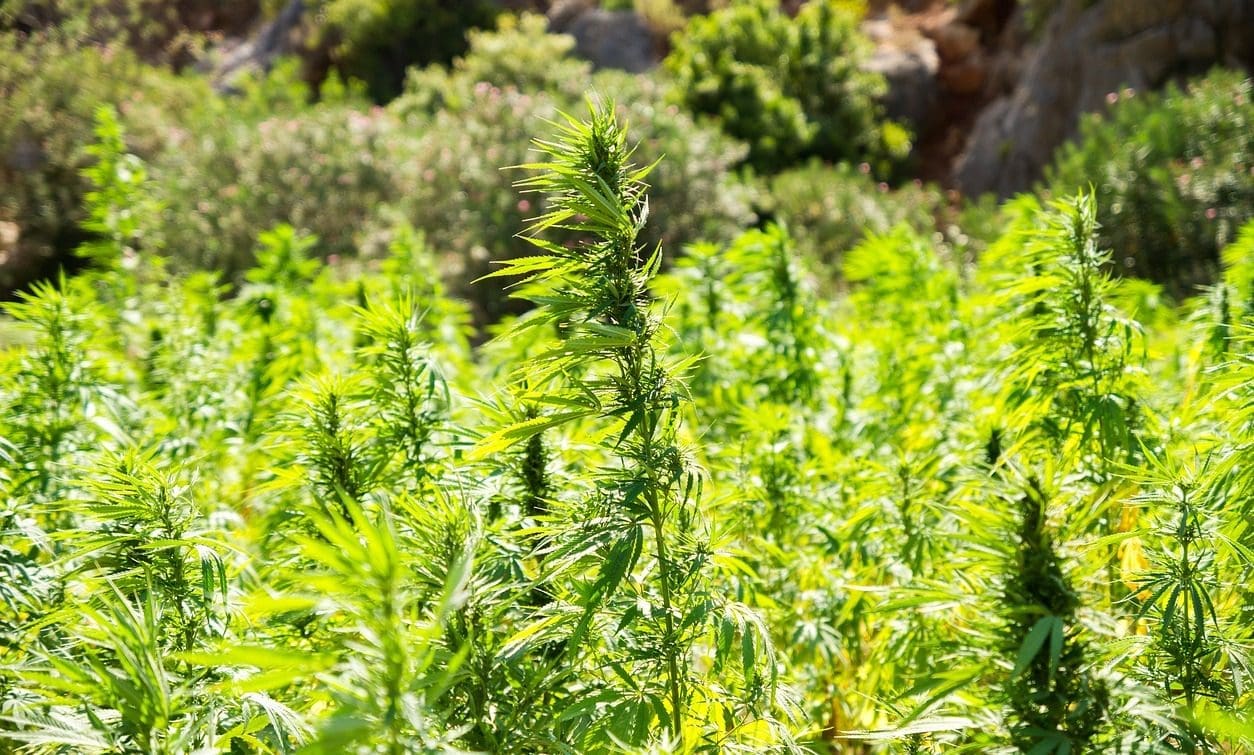 "We are holding accountable powerful actors who abuse the system and break the law. Our community needs to know that no one is above the law and will face justice."
By Sneha Dey, The Texas Tribune
Todd Smith, a top political consultant to Agriculture Commissioner Sid Miller, was indicted Tuesday on felony charges of theft and commercial bribery related to taking money in exchange for state hemp licenses that are doled out through Miller's office, according to Travis County district attorney José Garza.
Smith was arrested in May, accused of taking $55,000 as part of the scheme, according to an arrest warrant affidavit. Smith and others were accused of soliciting up to $150,000 to get an "exclusive" hemp license from the Texas Department of Agriculture. Smith allegedly said $25,000 would be used for a public poll on hemp. A hemp license from the state costs $100, according to the arrest warrant.
"We are holding accountable powerful actors who abuse the system and break the law," Garza said. "Our community needs to know that no one is above the law and will face justice."
Smith could not immediately be reached for comment but his attorneys said in a statement that their client has not broken any laws.
"We are disappointed that the Travis County District Attorney has obtained an indictment against Todd Smith, he was not invited to address the grand jury. He is not guilty of these charges and intends to vigorously defend himself against the allegations made by the Travis County District Attorney's Office," attorneys Sam Bassett and Perry Minton said in a statement.
The Legislature legalized hemp production, manufacturing and retail in 2019, opening the door for the rise of cannabidiol, or CBD, products. At the time of the alleged solicitations, the Texas Department of Agriculture was developing regulations for the emerging hemp industry.
The indictment comes as Miller seeks a third term as agriculture commissioner. Miller is up against two Republican challengers in the March primary, state Rep. James White, R-Hillister, and Carey Counsil, an economics professor at Blinn College.
Miller's challengers have already targeted him, attempting to link him to Smith. In an interview with the Houston Chronicle earlier this month, Miller dismissed the allegations against Smith, whom he still employs.
"It happens every election. They know they're not going to get you on anything, but the process is the penalty. All they need is a headline: Sid Miller's political consultant under investigation for selling hemp licenses," Miller told the Chronicle. "Well, they brought him in for questioning. They said OK, this was 8 months ago, they said we're not filing charges and we're not indicting you, so end of the story, folks, move on. But they got the headlines, so they bring up that old crap."
Miller on Tuesday evening declined immediate comment, saying he was just learning the news of the indictment from the Tribune reporter. He later went on conservative radio host Chad Hasty's show and said he's gonna review indictment, but he's "not ready to throw [Smith] under the bus" and is "not surprised," suggesting it's politically motivated. Miller says he still doesn't believe Smith did anything wrong.
Smith has faced scrutiny before over his conduct and ties to the Department of Agriculture. In 2018, the Austin American-Statesman reported that Smith promised a San Antonio businessperson an appointment with the Department of Agriculture in exchange for a $29,000 loan. And in 2016, Miller gave Smith's wife a newly created assistant commissioner position, one of the highest-paying roles in the department.
This article originally appeared in The Texas Tribune.
James Barragán and Patrick Svitek contributed to this report.
The Texas Tribune is a member-supported, nonpartisan newsroom informing and engaging Texans on state politics and policy. 
Disclosure: The University of Texas at Austin has been a financial supporter of The Texas Tribune, a nonprofit, nonpartisan news organization that is funded in part by donations from members, foundations and corporate sponsors. Financial supporters play no role in the Tribune's journalism. Find a complete list of them here.
South Carolina Medical Marijuana Legalization Bill Will Be On Senate Floor Next Week, Sponsor Says
Photo courtesy of Pixabay.