Mexican Senate Committees Approve Marijuana Legalization Bill With Floor Vote Planned Soon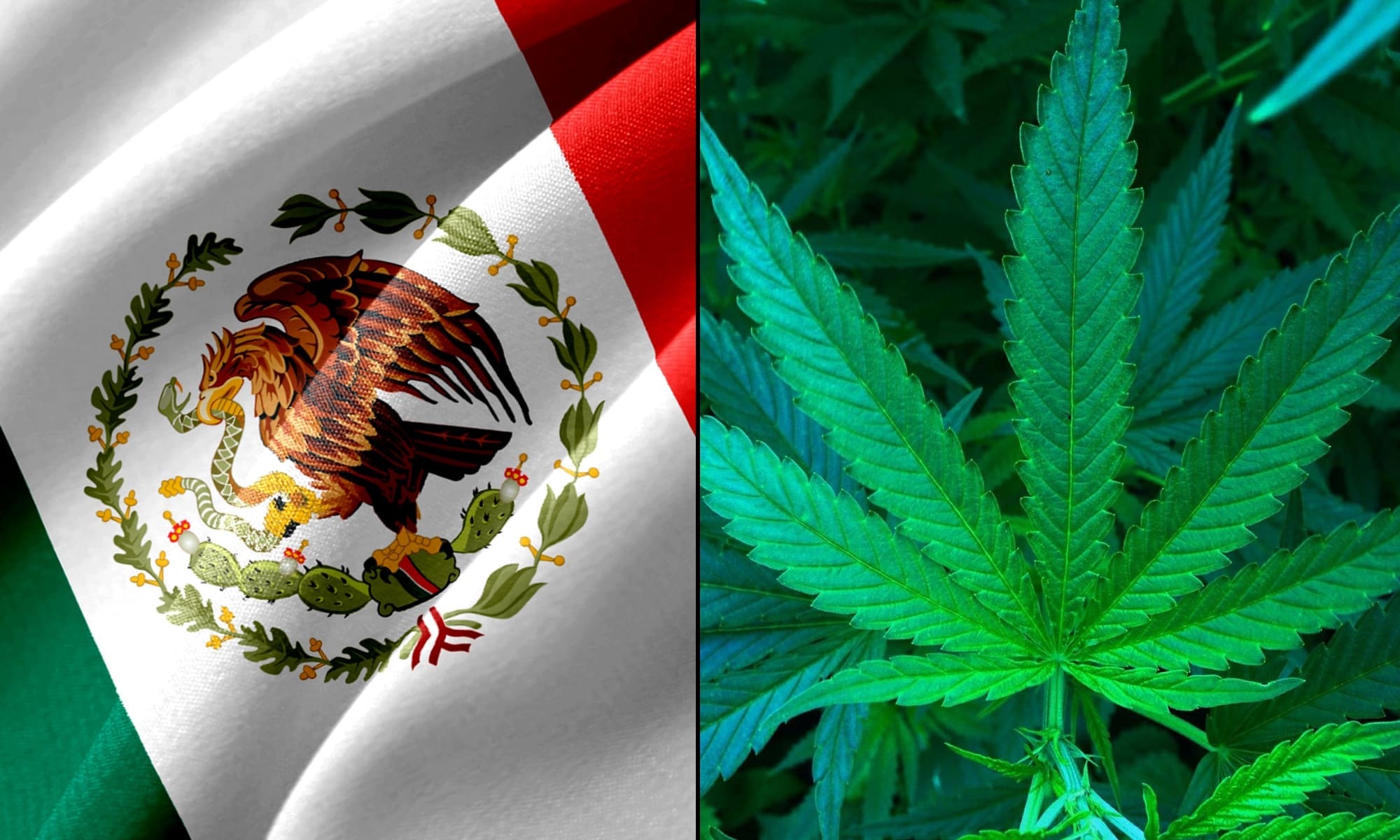 Several Mexican Senate committees on Friday tentatively approved a revised bill to legalize marijuana during a joint hearing, with a formal in-person vote scheduled next week.
The legislation, which has circulated in draft form this month and further amended ahead of the meeting, would establish a regulated cannabis market in Mexico, allowing adults 18 and older to purchase and possess up to 28 grams of marijuana and cultivate up to four plants for personal use.
Members of the Senate's United Commissions of Justice, Health, and Legislative Studies advanced the bill, months after passing an earlier version. The panels first voted to dispense with that previous bill during Friday's session.
🔴 Reunión de las Comisiones Unidas de Justicia, de Salud y de Estudios Legislativos Segunda para el análisis del dictamen en materia de la regulación de cannabis, del 13 de noviembre de 2020 https://t.co/URVdekV2Us

— Senado de México (@senadomexicano) November 13, 2020
A full Senate vote is expected soon after the committees' in-person action on Wednesday, though advocates are still hoping for further revisions to promote consumers' rights and social equity in the legal market.
The legislation as circulated earlier this week would have required individuals to obtain a government permit to cultivate marijuana for personal use, but the technical secretary of the Health Committee said on Friday that the provision was being eliminated.
Lawmakers have been working on the reform legislation for two years since the nation's Supreme Court ruled in late 2018 that the prohibition on possessing and growing cannabis is unconstitutional. The court ordered Congress to amend the law accordingly, but the legislature has struggled to reach consensus on the issue and has been granted several deadline extensions to enact the policy change.
The current deadline to legalize marijuana is December 15.
Las Comisiones Unidas de Justicia, de Salud y de Estudios Legislativos, Segunda en reunión extraordinaria a distancia, analizamos el dictamen de la Ley Federal para la Regulación del #Cannabis, un tema de gran interés para la sociedad y que, sin duda, será histórico en México. pic.twitter.com/g7PTDEIxze

— Julio Menchaca Salazar (@Julio_Menchaca) November 14, 2020
Senate President Eduardo Ramírez said on Wednesday that there is a "consensus" to achieve the reform by the court-mandated date.
Advocates have been consistently pushing for legislative action on reform since the court ruling, though they've taken issue with certain provisions of lawmakers' various proposals. Namely, they remain concerned about high penalties that can be imposed for violating the cannabis rules and feel the bill should further promote social equity in the industry.
𝗖𝗼𝗺𝘂𝗻𝗶𝗰𝗮𝗱𝗼: @MUCD exhorta al @senadomexicano a mejorar dictamen de regulación de cannabis 👉🏽 https://t.co/1j6UzX0Bg5 pic.twitter.com/BGOTYDsS2d

— México Unido (@MUCD) November 13, 2020
Ricardo Monreal, the ruling MORENA party's coordinator in the Senate, said on Friday the proposal is a significant improvement on current laws against possession, which have "only caused the detention centers to be full of people for possession of a few grams of cannabis, which is why they seek to reduce the penalties in carrying of this product."
Zara Snapp, a legalization activist with the Instituto RIA and the coalition #RegulacionPorLaPaz, told Marijuana Moment that advocates are "hopeful" because the body seems "open to a few changes" they're pushing for.
Separately, a cannabis advocacy association raised concerns about certain provisions that they consider excessively restrictive such as limitations on ourdoor cultivation.
The Movement for Legalization 4/2020 said that "if this project is approved without modifications, fundamental parts of this thriving industry will be excluded," according to a translation.
𝟭. 𝗔𝗰𝗲𝗻𝘁𝘂́𝗮 𝗹𝗮 𝗰𝗿𝗶𝗺𝗶𝗻𝗮𝗹𝗶𝘇𝗮𝗰𝗶𝗼́𝗻:

No elimina el régimen penal. Los delitos siguen intactos, incluyendo la posesión simple, conservando sanciones desproporcionales y los incentivos para la criminalización selectiva. pic.twitter.com/z48gCcuySQ

— México Unido (@MUCD) November 12, 2020
The legislation does make some attempts to mitigate the influence of large marijuana corporations. For example, it states that for the first five years after implementation, at least 40 percent of cannabis business licenses must be granted to those from indigenous, low-income or historically marginalized communities.
The Mexican Institute of Cannabis would be responsible for regulating the market and issuing licenses.
Public consumption of marijuana would be allowed, except in places where tobacco use is prohibited or at mass gatherings where people under 18 could be exposed.
Households where more than one adult lives would be limited to cultivating a maximum of six plants. The legislation also says people "should not" consume cannabis in homes where there are underaged individuals. Possession of more than 28 grams but fewer than 200 grams would be considered an infraction punishable by a fine but no jail time.
3. Sobreregula impidiendo el tránsito del mercado ilegal al legal: las personas usuarias necesitan tramitar autorización para el uso personal y licencia para realizar autocultivo (además de adecuar su casa y permitir que la autoridad entré a inspeccionar). pic.twitter.com/4IbTXGEeEd

— México Unido (@MUCD) November 12, 2020
Monreal originally said the chamber would vote on the legalization bill by the end of October, that timeline did not work out.
If the Senate passes the legal cannabis bill it will still have to go before the other house of the nation's Congress, the Chamber of Deputies.
President Andrés Manuel López Obrador said in August that marijuana reform legislation will advance in the session that began in September.
Sen. Julio Ramón Menchaca Salazar, also of the MORENA party, said in April that legalizing cannabis could fill treasury coffers at a time when the economy is recovering from the pandemic.
📌 El respeto a los derechos humanos es uno de los aspectos que se busca procurar al crear el marco regulatorio del uso del Cannabis en México, ¿lo sabías? pic.twitter.com/jo337RwIzD

— Senado de México (@senadomexicano) November 14, 2020
▶️ Procurar el libre desarrollo de la personalidad, es uno de los factores que se consideran en la creación del marco regulatorio del cannabis en México; conoce más de los aspectos que las comisiones analizan en la materia.👇🏼 pic.twitter.com/wEfCIZ8N6Z

— Senado de México (@senadomexicano) November 14, 2020
As lawmakers work to advance the reform legislation, there's been a more lighthearted push to focus attention on the issue by certain members and activists. That push has mostly involved planting and gifting marijuana.
In September, a top administration official was gifted a cannabis plant by senator on the Senate floor, and she said she'd be making it a part of her personal garden.
A different lawmaker gave the same official, Interior Ministry Secretary Olga Sánchez Cordero, a marijuana joint on the floor of the Chamber of Deputies last year.
Cannabis made another appearance in the legislature in August, when Sen. Jesusa Rodríguez of the MORENA party decorated her desk with a marijuana plant.
Drug policy reform advocates have also been cultivating hundreds of marijuana plants in front of the Senate, putting pressure on legislators to make good on their pledge to advance legalization.
Read the text of the revised marijuana legalization bill discussed by Mexican Senate committees below: 
Mexico Senate Marijuana Bill by Marijuana Moment
House Republicans Attack Democrats Over Planned Marijuana Legalization Vote
Marijuana Legalization Bill Sponsored By Maryland Senate Leaders Gets Hearing As Lawmakers Work To Merge With House Plan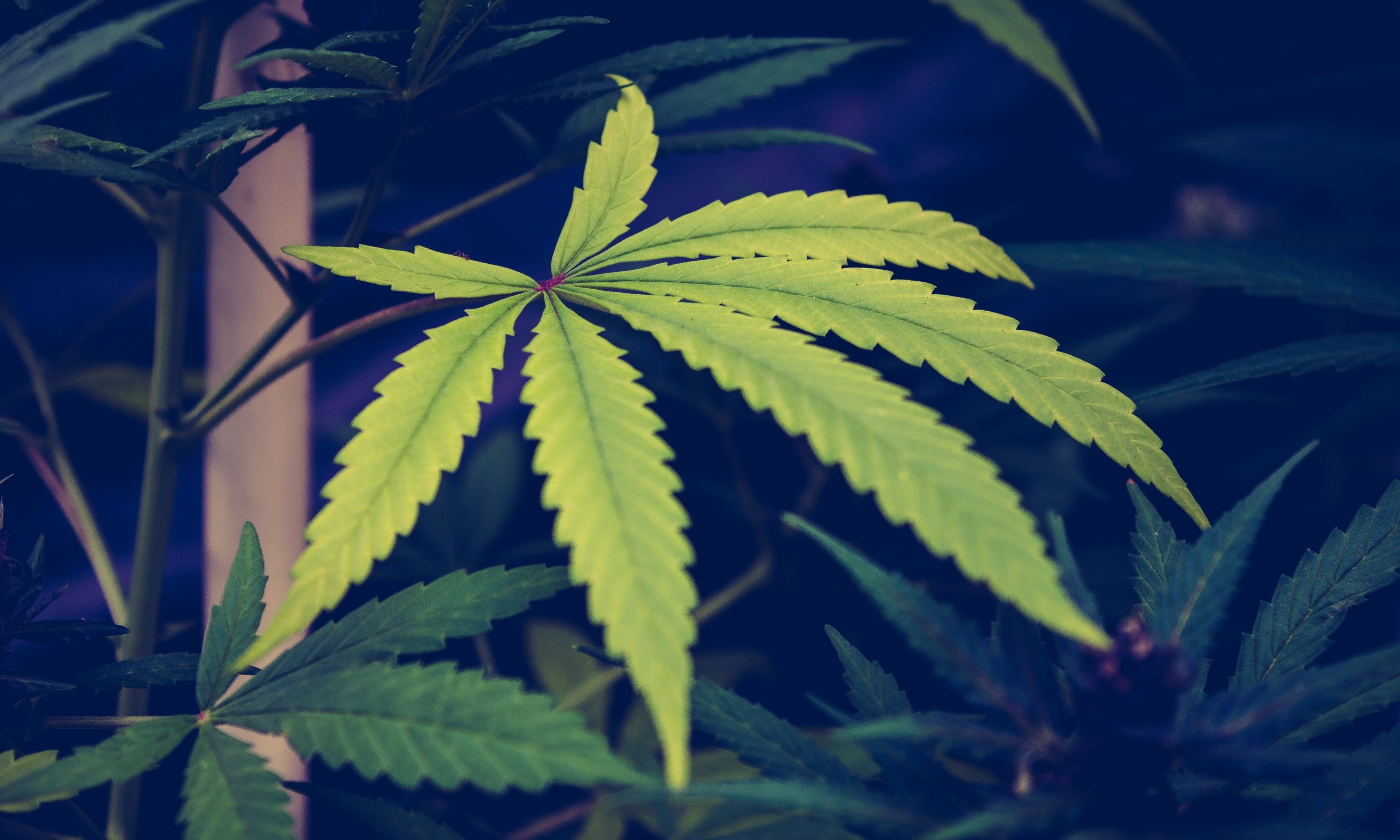 A marijuana legalization bill backed by top Maryland lawmakers got its first hearing on Thursday, with much of the discussion focused not on whether to end prohibition but how specifically to do it—including ways to merge the legislation with a separate proposal in the state's House of Delegates.
While the Senate Finance Committee did not vote on the measure—which is cosponsored by Senate President Bill Ferguson (D), Majority Leader Nancy King (D) and key committee chairs—lawmakers used the meeting to discuss provisions of the legislation and gauge the likelihood of its success.
"I wanted to get a little feedback from the committee," said the bill's lead sponsor, Sen. Brian Feldman (D), who is also vice chair of the panel that held the hearing. "I didn't have a good take of where the committee is and where the committee's concerns are."
Under Feldman's bill, SB 708, adults 21 and older would be able to purchase and possess up to four ounces of marijuana or products containing up to 1,500 milligrams of THC. They could also grow up to six cannabis plants at home for personal use.
The bill is largely similar to House Bill 32, introduced late last year by Del. Jazz Lewis (D) and revised last month to better align with the Senate legislation. Though the two bills are now largely similar, important differences remain around business licensing, social equity and other regulatory matters.
Feldman told Senate colleagues he's been working with Lewis to unify the two measures. "Delegate Lewis drafted his piece of legislation, he had a hearing and he has already amended his bill to make it look more like this bill," the senator said. "By the same token, I'm working on a package of amendments myself to get this bill a little closer to Delegate Lewis's."
Feldman added that he has not yet introduced those amendments because he wanted to incorporate feedback from the committee. "If there is a will to move a bill this session, I commit to working with Delegate Lewis," he said. "The differences now are actually very narrow, and I'm pretty confident we can come up with one bill."
Most of the differences between the two bills center on the licensing and regulatory processes. The House bill, however, is the preferred bill among social and racial equity advocates, including Del. Darryl Barnes (D), chair of Maryland's Legislative Black Caucus.
"Cannabis prohibition has devastated communities and has been a tool of racial oppression," Barnes, who in past sessions has opposed legalization, said in a statement earlier this week. "I was ready to support the legalization bill after I saw how HB 32 would ensure Black communities that have been devastated by cannabis prohibition would benefit, in the form of community reinvestment, small business ownership, jobs training and good careers, along with expungement."
Both bills would set up equity funds designed to help address the disproportionate impact of the war on drugs, which has been enforced unfairly against Black, brown and low-income people, along with other marginalized groups.
—
Marijuana Moment is already tracking more than 800 cannabis, psychedelics and drug policy bills in state legislatures and Congress this year. Patreon supporters pledging at least $25/month get access to our interactive maps, charts and hearing calendar so they don't miss any developments.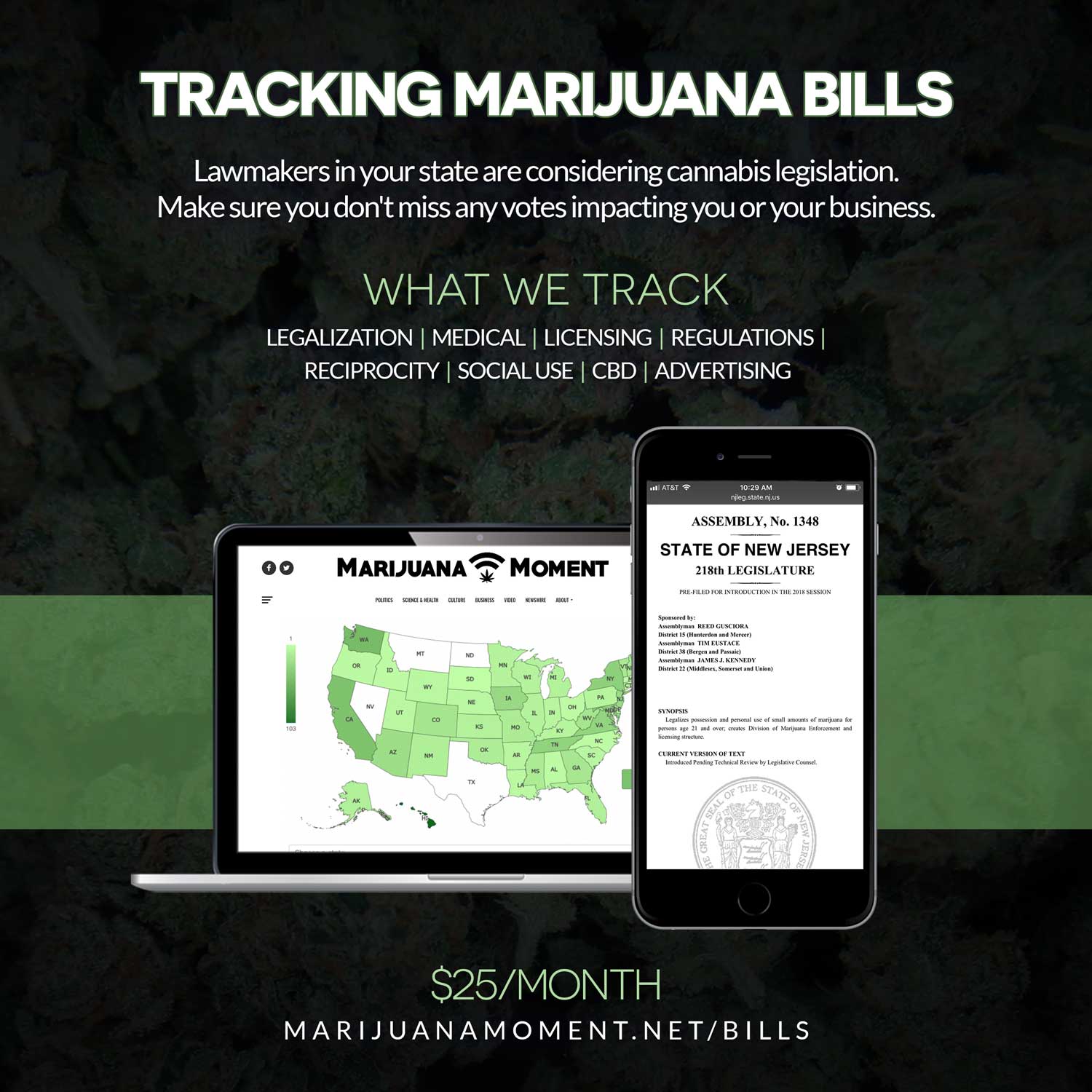 Learn more about our marijuana bill tracker and become a supporter on Patreon to get access.
—
"We're talking reentry programs, scholarship assistance, money for HBCUs, housing assistance, homeownership, small business loans, community-based workforce development—that's all in this bill," Feldman said at Thursday's hearing, claiming the proposal "would provide the strongest set of social equity programs of any state in the nation."
Under both bills, existing medical marijuana businesses could pay a fee in order to be able to participate in the adult-use market. Those fees—$1 million under the House legislation and $750,000 under the Senate bill—would fund a Social Equity Startup Fund, which would provide application assistance and financing to social equity applicants.
Both bills would also give equity applicants an advantage when scoring license applications, and they would reserve access to certain license categories, such as transportation and delivery, exclusively to equity applicants.
But where they diverge, HB 32 tends to favor more inclusive measures. The bill would funnel more money into the newly created equity funds, for example, and create unlimited so called micro-grow licenses in an effort to expand access to the new industry. The Senate bill, by contrast, would set a hard cap on small grows.
"Capping micro-grow licenses reduces opportunity for small and minority-owned businesses and will prevent social equity producers and retailers from knowing they will be able to secure a cultivation license," the advocacy group Marijuana Policy Project (MPP) explained in a post comparing the two bills. "This would put these new small businesses at a competitive disadvantage compared to large, vertically-integrated growers they would have to depend on for supply."
HB 32 also includes a "race to the top" provision that would require marijuana businesses to show community benefits—related to diversity, labor practices, environmental stewardship and equity contributions—in order to expand beyond two locations. SB 708 does not contain that provision.
The House bill also includes language requiring a cannabis businesses to sign a peace agreement with a union after hiring its 10th employee, while the Senate bill does not.
SB 708 would prohibits regulators from increasing the number of available business licenses until 2026. Under the House proposal, regulators must consider demand and begin accepting applications for new licenses in February 2024.
Olivia Naugle, a legislative analyst for MPP, said in an email to Marijuana Moment that the group "urges SB 708 to be amended to mirror Delegate Jazz Lewis' HB 32 and for the legislature to swiftly pass it."
Supporters of legalization who spoke at the Senate hearing included Hope Wiseman, founder and CEO of Maryland medical marijuana company Mary and Main. Wiseman asked lawmakers to add an amendment clarifying whether cannabis taxes would be structured as a sales tax or an excise tax, however, and urged the panel to consider a flat tax rate, rather than the current plan of increasing taxes over time.
Under the Senate bill, taxes would climb from 10 percent to 20 percent over the first several years of commercial sales. The House measure would go from 15 percent to 25 percent over the same period. Both bills allow local taxes of up to 3 percent.  Supporters of the phase-in say the provision is designed to keep the cost of legal cannabis stable while remaining competitive with the illicit market.
Feldman said at the hearing that SB 708 could bring in roughly $300 million per year once the market is up and running.
Among those who testified against the bill, most said they were concerned about the health and social impacts that legalization might bring. Many said they were concerned legalization would lead to increased cannabis use, especially among youth.
"It seems that we may just be willing to forgo those risks and impacts mainly because our government has a spending problem," said Sen. Stephen Hershey (R), a member of the committee. "It's no secret that this bill is about generating revenue."
Sen. Joanne Benson (D), said that she's skeptical about the bill, noting that some members of the Legislative Black Caucus helped champion medical marijuana in the state but "feel like we were left with crumbs off the table" in terms of racial equity.
"Many of us are not feeling good about passing this bill, because we felt that we got a little stung" with the prior medical cannabis legislation, she said.
Feldman replied that both the House and Senate measure "have the strongest social equity concepts in the country," adding that more money could be sent to state equity funds if the bill were amended. "If there's interest in moving the bill," he said, "we can set it however we want to set it."
A number of other Maryland legalization supporters have pointed to nearby Virginia, where lawmakers recently sent a legalization bill to the governor.
"I applaud their commitment towards advancing a sensible legalization bill that includes social equity provisions," Del. Lewis said in a press release. "Now it is the time for Maryland to follow suit by passing HB 32."
The reform push is also gaining momentum in neighboring Washington, D.C., where Mayor Muriel Bowser (D) and the chairman of the District Council recently introduced competing legal marijuana bills.
Maryland legalized medical marijuana through an act of the legislature in 2012. Two years later, a decriminalization law took effect that replaced criminal penalties for possession of less than 10 grams with a civil fine of $100 to $500. Since then, however, a number of efforts to further marijuana reform have fallen short.
A bill last year to expand the decriminalization possession threshold to an ounce passed the House last year but was never taken up in the Senate.
In May, Gov. Larry Hogan (R) vetoed a bill that would have shielded people with low-level cannabis convictions from having their records publicized on a state database. In a veto statement, he said it was because lawmakers failed to pass a separate, non-cannabis measure aimed at addressing violent crime.
Hogan has hesitated to take a strong stand on marijuana in the past, though he's more recently signaled openness to the idea. In 2017, he declined to respond to a question about whether voters should be able to decide the issue, but by mid-2018 he had signed a bill to expand the state's medical marijuana system and said full legalization was worth considering: "At this point, I think it's worth taking a look at," he said at the time.
As for Maryland lawmakers, a House committee in 2019 held hearings on two bills that would have legalized marijuana. While those proposals didn't pass, they encouraged many hesitant lawmakers to begin seriously considering the change.
"There are now 15 states in the United States that have gone full-blown adult-use legalization, plus the District of Columbia," Feldman said at Thursday's hearing. "Just like we saw with medical cannabis, opinions are evolving dramatically very quickly."
Tennessee Senators Approve Medical Marijuana Bill In Committee
Michigan Sends $10 Million In Marijuana Revenue Back To Local Governments
"Infusing over $28,000 per retailer and microbusiness into local government budgets across the state is very impactful and shows how strong and successful the industry is becoming."
By By Scott McClallen, The Center Square
Michiganders bought more than $341 million of legal marijuana in fiscal year 2020, and tax revenue from those sales is being disbursed to local governments and services.
The Michigan Department of Treasury is distributing nearly $10 million to more than 100 state municipalities and counties as a part of the Michigan Regulation and Taxation of Marijuana Act.
That breakdown of disbursements includes 38 cities, seven villages, 21 townships and 38 counties. Each began receiving payments from the Marihuana Regulation Fund for every licensed retail store and micro business in its jurisdiction.
For the state's 2020 fiscal year, each eligible municipality and county will receive around $28,000 for every licensed retail store or microbusiness.
"The revenue generated from marijuana taxes and fees is important to our local governments," State Treasurer Rachael Eubanks said in a statement. "In this extraordinary time, our staff is working to get those payments to impacted municipalities and counties. Every dollar helps right now."
For the state of Michigan's 2020 fiscal year, more than $31 million was collected from the 10 percent adult-use marijuana excise tax. Combined with fees, $45.7 million is available for distribution.
Per state law, the money will be distributed:
Nearly $10 million in disbursements to municipalities and counties
$11.6 million will be sent to the School Aid Fund for K-12 education
$11.6 million to the Michigan Transportation Fund
$12.5 million amount will cover start-up and administrative costs
"The team at the Marijuana Regulatory Agency did a tremendous job getting the adult-use licensing program established and operating efficiently," MRA Executive Director Andrew Brisbo said in a statement. "Infusing over $28,000 per retailer and microbusiness into local government budgets across the state is very impactful and shows how strong and successful the industry is becoming."
NEWS RELEASE: Treasury: First Adult-Use Marijuana Payments Distributed to Michigan Municipalities, Counties https://t.co/5T4EadRUgw #MIGov pic.twitter.com/O4QKLEl34M

— Michigan Department of Treasury (@MiTreasury) March 4, 2021
In a phone interview with The Center Square, Lansing Mayor Andy Schor called the local marijuana program a success that garnered the city with 10 marijuana facilities a check for $280,000.
"We're not the wild west of marijuana; we've got a limited number that are doing it in the right way that are presentable and are working with our neighborhoods to make sure things are done right," Schor said.
Schor said the program is revitalizing the city.
"Lansing's licensed cannabis entities have returned previously vacant buildings and storefronts to the tax rolls and have now provided almost $300,000 to help fill the hole left in the budget by the pandemic," Schor said in a statement.
Retail shops, growers, processors, secure transport and safety compliance facilities also provide jobs and play a part in the city and state's growing marijuana industry.
"These licensees have invested more than $85 million in purchasing and improving property in Lansing," Clerk Chris Swope said in a statement. "They have also employed more than 2,400 workers and agreed to pay a living wage of $16 or more an hour, along with a benefit package which includes health care and retirement savings."
Within two years, marijuana in Michigan flipped from an illegal substance to being deemed an "essential business" during the COVID-19 pandemic.
Connecticut Poll Shows Majority Support For Marijuana Legalization And Expungements As Lawmakers Consider Reform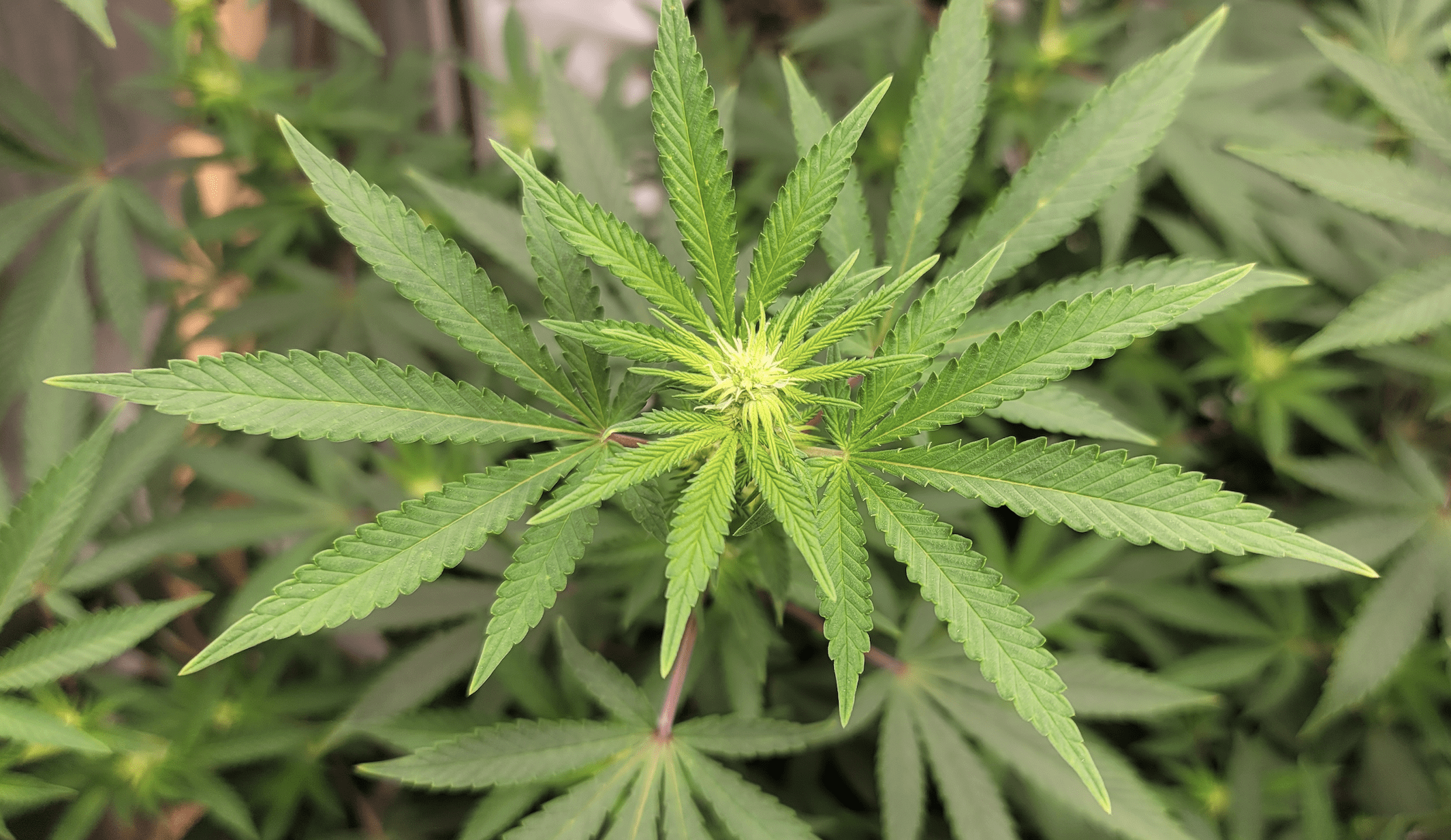 As the governor of Connecticut steps up his push for to legalize marijuana in the state this year, a new survey shows that the policy has strong support among residents, including a slim majority of Republicans.
The poll from Sacred Heart University (SHU) found that 66 percent of Connecticut adults favor legalization, and the same percentage of respondents back expunging prior cannabis records.
Democrats were more likely (77 percent) to embrace the broad reform, but more than half of Republicans (52 percent) also support it. A similar partisan split was seen when it comes to expungements, with 73 percent of Democrats and 49 percent of Republicans in favor of erasing previous marijuana convictions for possession and use.
Respondents also weighed in on several other cannabis-related questions. Most agreed, for example, that marijuana has fewer or the same number of "effects" as alcohol (72 percent), and there was also consensus that cannabis has fewer effects compared to other drugs like heroin and methamphetamine (73 percent).
"Residents continue to demonstrate strong support for legalizing recreational marijuana," Lesley DeNardis, executive director of the Institute for Public Policy at SHU, said in a press release.
Curiously, about 41 percent of residents said that they also feel marijuana is a gateway drug that leads to use of other illicit substances.
The survey involved interviews with 1,000 Connecticut residents from February 16-21.
These findings comes as the legislature is actively debating legalization legislation. Gov. Ned Lamont (D) introduced a reform proposal as part of his budget plan last month and lawmakers have already held a hearing to get testimony on the legislation.
That said, the measure has been met with strong pushback from advocates who feel that its licensing, equity and criminal justice provisions are inadequate.
Lamont, who convened an informal work group in recent months to make recommendations on the policy change, said his budget plan would involve establishing a "comprehensive framework for the cultivation, manufacture, sale, possession, use, and taxation of cannabis that prioritizes public health, public safety, and social justice."
In response to criticism that the proposal fails to substantially address equity, the administration said it is open to making revisions and wants advocates "at the table" as the legislation moves forward.
The new SHU survey did not ask respondents about equity-related issues beyond expunging past records.
As introduced, the governor's bill would allow adults 21 and older to possess up to 1.5 ounces of cannabis and purchase products from licensed stores, which would be scheduled to open in May 2022.
Home cultivation would be prohibited,  however, and certain marijuana-related convictions that occurred before October 2015 would be automatically expunged. The state would bring in more than $33 million in revenue in fiscal year 2023, increasing to $97 million by 2026, according to a fiscal estimate. Starting in 2024, half of all the state excise tax would be earmarked for municipal aid and equity spending.
The legislature has considered legalization proposals on several occasions in recent years, including a bill that Democrats introduced last year on the governor's behalf. But while those stalled, there's increased optimism that 2021 is the year for reform.
Lamont reiterated his support for legalizing marijuana during his annual State of the State address in January, stating that he would be working with the legislature to advance the reform this session.
House Speaker Matt Ritter (D) said in November that legalization in the state is "inevitable." He added later that month that "I think it's got a 50–50 chance of passing [in 2021], and I think you should have a vote regardless."
Should that effort fail, Ritter said he will move to put a constitutional question on the state's 2022 ballot that would leave the matter to voters.
A poll released by SHU last year found that nearly two-thirds of voters (63 percent) either "strongly" or "somewhat" supported recreational legalization.
The governor has compared the need for regional coordination on marijuana policy to the coronavirus response, stating that officials have "got to think regionally when it comes to how we deal with the pandemic—and I think we have to think regionally when it comes to marijuana, as well."
He also said that legalization in Connecticut could potentially reduce the spread of COVID-19 by limiting out-of-state trips to purchase legal cannabis in neighboring states such as Massachusetts and New Jersey.
Tennessee Senators Approve Medical Marijuana Bill In Committee
Photo courtesy of Mike Latimer.