Mexican Senate Committees Approve Marijuana Legalization Bill With Floor Vote Planned Soon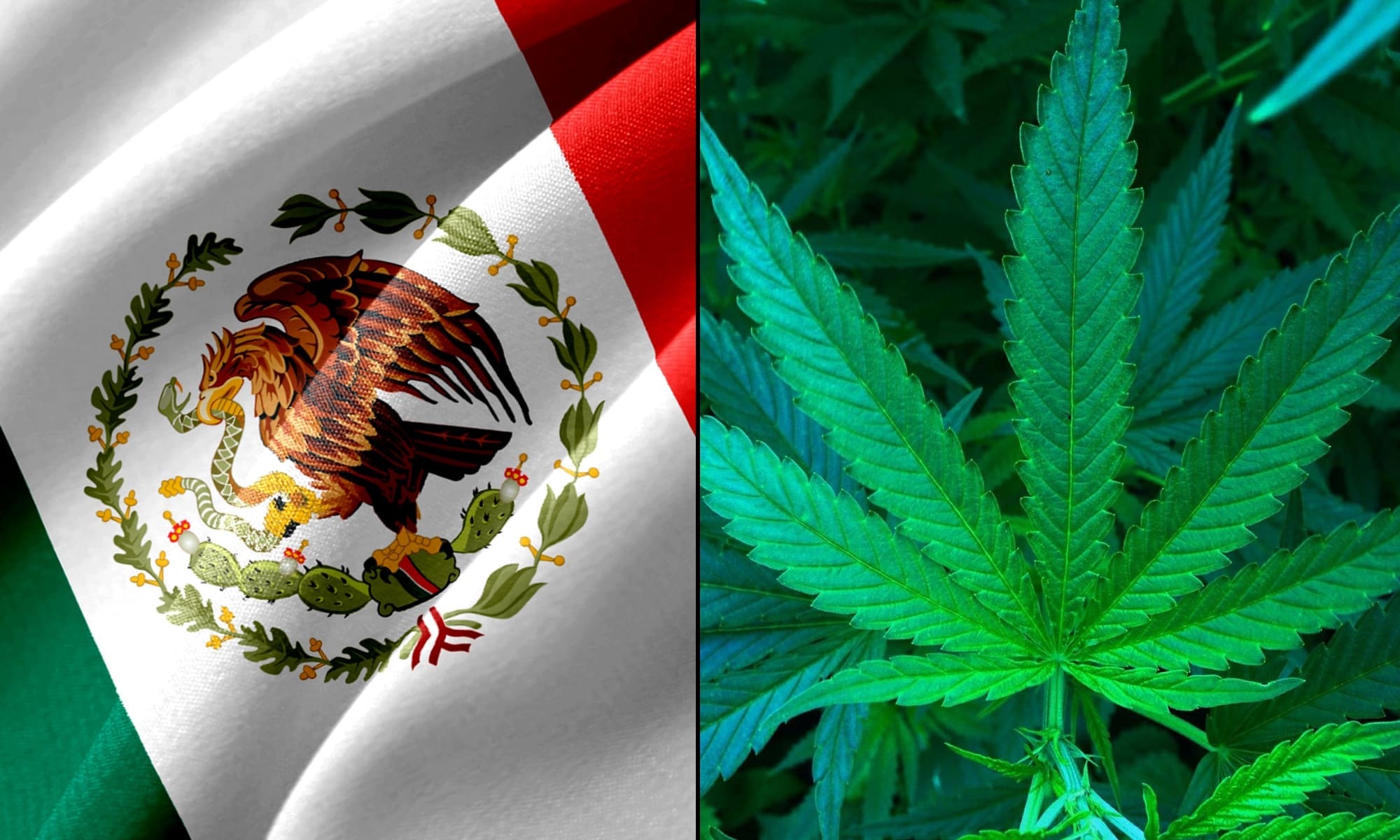 Several Mexican Senate committees on Friday tentatively approved a revised bill to legalize marijuana during a joint hearing, with a formal in-person vote scheduled next week.
The legislation, which has circulated in draft form this month and further amended ahead of the meeting, would establish a regulated cannabis market in Mexico, allowing adults 18 and older to purchase and possess up to 28 grams of marijuana and cultivate up to four plants for personal use.
Members of the Senate's United Commissions of Justice, Health, and Legislative Studies advanced the bill, months after passing an earlier version. The panels first voted to dispense with that previous bill during Friday's session.
🔴 Reunión de las Comisiones Unidas de Justicia, de Salud y de Estudios Legislativos Segunda para el análisis del dictamen en materia de la regulación de cannabis, del 13 de noviembre de 2020 https://t.co/URVdekV2Us

— Senado de México (@senadomexicano) November 13, 2020
A full Senate vote is expected soon after the committees' in-person action on Wednesday, though advocates are still hoping for further revisions to promote consumers' rights and social equity in the legal market.
The legislation as circulated earlier this week would have required individuals to obtain a government permit to cultivate marijuana for personal use, but the technical secretary of the Health Committee said on Friday that the provision was being eliminated.
Lawmakers have been working on the reform legislation for two years since the nation's Supreme Court ruled in late 2018 that the prohibition on possessing and growing cannabis is unconstitutional. The court ordered Congress to amend the law accordingly, but the legislature has struggled to reach consensus on the issue and has been granted several deadline extensions to enact the policy change.
The current deadline to legalize marijuana is December 15.
Las Comisiones Unidas de Justicia, de Salud y de Estudios Legislativos, Segunda en reunión extraordinaria a distancia, analizamos el dictamen de la Ley Federal para la Regulación del #Cannabis, un tema de gran interés para la sociedad y que, sin duda, será histórico en México. pic.twitter.com/g7PTDEIxze

— Julio Menchaca Salazar (@Julio_Menchaca) November 14, 2020
Senate President Eduardo Ramírez said on Wednesday that there is a "consensus" to achieve the reform by the court-mandated date.
Advocates have been consistently pushing for legislative action on reform since the court ruling, though they've taken issue with certain provisions of lawmakers' various proposals. Namely, they remain concerned about high penalties that can be imposed for violating the cannabis rules and feel the bill should further promote social equity in the industry.
𝗖𝗼𝗺𝘂𝗻𝗶𝗰𝗮𝗱𝗼: @MUCD exhorta al @senadomexicano a mejorar dictamen de regulación de cannabis 👉🏽 https://t.co/1j6UzX0Bg5 pic.twitter.com/BGOTYDsS2d

— México Unido (@MUCD) November 13, 2020
Ricardo Monreal, the ruling MORENA party's coordinator in the Senate, said on Friday the proposal is a significant improvement on current laws against possession, which have "only caused the detention centers to be full of people for possession of a few grams of cannabis, which is why they seek to reduce the penalties in carrying of this product."
Zara Snapp, a legalization activist with the Instituto RIA and the coalition #RegulacionPorLaPaz, told Marijuana Moment that advocates are "hopeful" because the body seems "open to a few changes" they're pushing for.
Separately, a cannabis advocacy association raised concerns about certain provisions that they consider excessively restrictive such as limitations on ourdoor cultivation.
The Movement for Legalization 4/2020 said that "if this project is approved without modifications, fundamental parts of this thriving industry will be excluded," according to a translation.
𝟭. 𝗔𝗰𝗲𝗻𝘁𝘂́𝗮 𝗹𝗮 𝗰𝗿𝗶𝗺𝗶𝗻𝗮𝗹𝗶𝘇𝗮𝗰𝗶𝗼́𝗻:

No elimina el régimen penal. Los delitos siguen intactos, incluyendo la posesión simple, conservando sanciones desproporcionales y los incentivos para la criminalización selectiva. pic.twitter.com/z48gCcuySQ

— México Unido (@MUCD) November 12, 2020
The legislation does make some attempts to mitigate the influence of large marijuana corporations. For example, it states that for the first five years after implementation, at least 40 percent of cannabis business licenses must be granted to those from indigenous, low-income or historically marginalized communities.
The Mexican Institute of Cannabis would be responsible for regulating the market and issuing licenses.
Public consumption of marijuana would be allowed, except in places where tobacco use is prohibited or at mass gatherings where people under 18 could be exposed.
Households where more than one adult lives would be limited to cultivating a maximum of six plants. The legislation also says people "should not" consume cannabis in homes where there are underaged individuals. Possession of more than 28 grams but fewer than 200 grams would be considered an infraction punishable by a fine but no jail time.
3. Sobreregula impidiendo el tránsito del mercado ilegal al legal: las personas usuarias necesitan tramitar autorización para el uso personal y licencia para realizar autocultivo (además de adecuar su casa y permitir que la autoridad entré a inspeccionar). pic.twitter.com/4IbTXGEeEd

— México Unido (@MUCD) November 12, 2020
Monreal originally said the chamber would vote on the legalization bill by the end of October, that timeline did not work out.
If the Senate passes the legal cannabis bill it will still have to go before the other house of the nation's Congress, the Chamber of Deputies.
President Andrés Manuel López Obrador said in August that marijuana reform legislation will advance in the session that began in September.
Sen. Julio Ramón Menchaca Salazar, also of the MORENA party, said in April that legalizing cannabis could fill treasury coffers at a time when the economy is recovering from the pandemic.
📌 El respeto a los derechos humanos es uno de los aspectos que se busca procurar al crear el marco regulatorio del uso del Cannabis en México, ¿lo sabías? pic.twitter.com/jo337RwIzD

— Senado de México (@senadomexicano) November 14, 2020
▶️ Procurar el libre desarrollo de la personalidad, es uno de los factores que se consideran en la creación del marco regulatorio del cannabis en México; conoce más de los aspectos que las comisiones analizan en la materia.👇🏼 pic.twitter.com/wEfCIZ8N6Z

— Senado de México (@senadomexicano) November 14, 2020
As lawmakers work to advance the reform legislation, there's been a more lighthearted push to focus attention on the issue by certain members and activists. That push has mostly involved planting and gifting marijuana.
In September, a top administration official was gifted a cannabis plant by senator on the Senate floor, and she said she'd be making it a part of her personal garden.
A different lawmaker gave the same official, Interior Ministry Secretary Olga Sánchez Cordero, a marijuana joint on the floor of the Chamber of Deputies last year.
Cannabis made another appearance in the legislature in August, when Sen. Jesusa Rodríguez of the MORENA party decorated her desk with a marijuana plant.
Drug policy reform advocates have also been cultivating hundreds of marijuana plants in front of the Senate, putting pressure on legislators to make good on their pledge to advance legalization.
Read the text of the revised marijuana legalization bill discussed by Mexican Senate committees below: 
Mexico Senate Marijuana Bill by Marijuana Moment
House Republicans Attack Democrats Over Planned Marijuana Legalization Vote
Colorado Governor Signs Bill To Expand Medical Marijuana Access For Students In Schools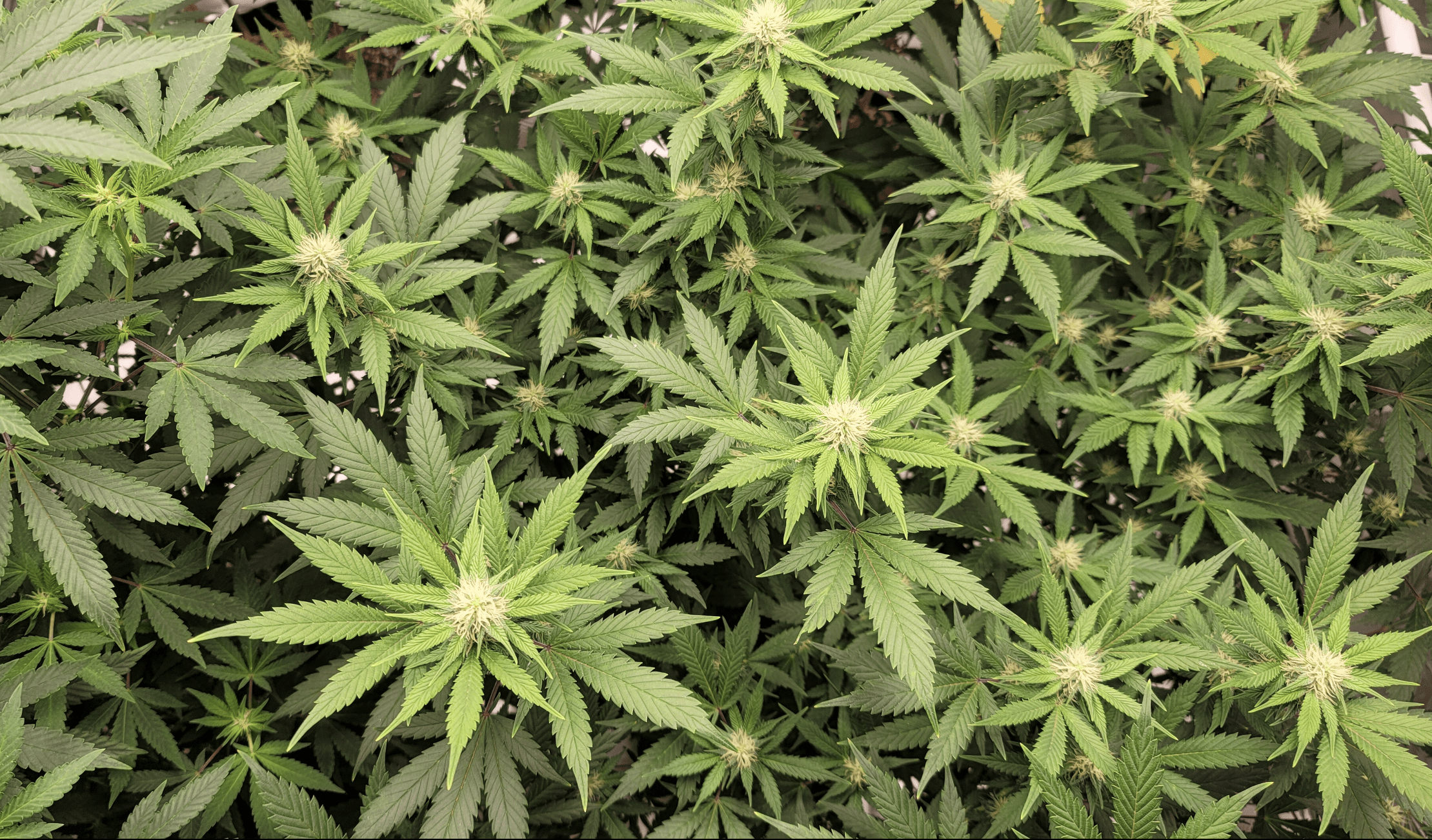 Colorado Gov. Jared Polis (D) on Wednesday signed legislation to expand access to medical marijuana for students in schools. Meanwhile, the governor's office told Marijuana Moment that he also plans to sign another bill that recently arrived on his desk to double the recreational cannabis possession limit in the state.
Current law gives principals discretion to set policies allowing or preventing schools to store and administer cannabis-based medicines. But under the new legislation Polis signed, that discretion is removed and school boards will be required to create policies on storage of cannabis medicines and allowing personnel to volunteer to possess and administer it to qualifying students who need it.
"This bill is a long time coming," the governor said at a signing ceremony. "It's also the culmination of communities coming together to make it happen—make change."
Separately, lawmakers also recently sent a bill to Polis's desk that would increase the lawful marijuana possession limit for adults from one to two ounces.
"The governor intends on signing" the legislation, Polis spokesperson Victoria Graham told Marijuana Moment in an email, though she didn't say when that might occur.
For now, the governor celebrated the student-based legislation, which he said would make it so "school nurses, teachers and other volunteers can't be discriminated against for stepping up to administer medical cannabis."
"I'm pleased to sign this bill, which finally will treat cannabis the same way as other prescribed medicines," Polis said. "I want to thank all those who put tireless and relentless work into this important step toward building and honoring legislative advocacy of the past— and, of course, with so many beneficiaries in the future."
—
Marijuana Moment is already tracking more than 1,100 cannabis, psychedelics and drug policy bills in state legislatures and Congress this year. Patreon supporters pledging at least $25/month get access to our interactive maps, charts and hearing calendar so they don't miss any developments.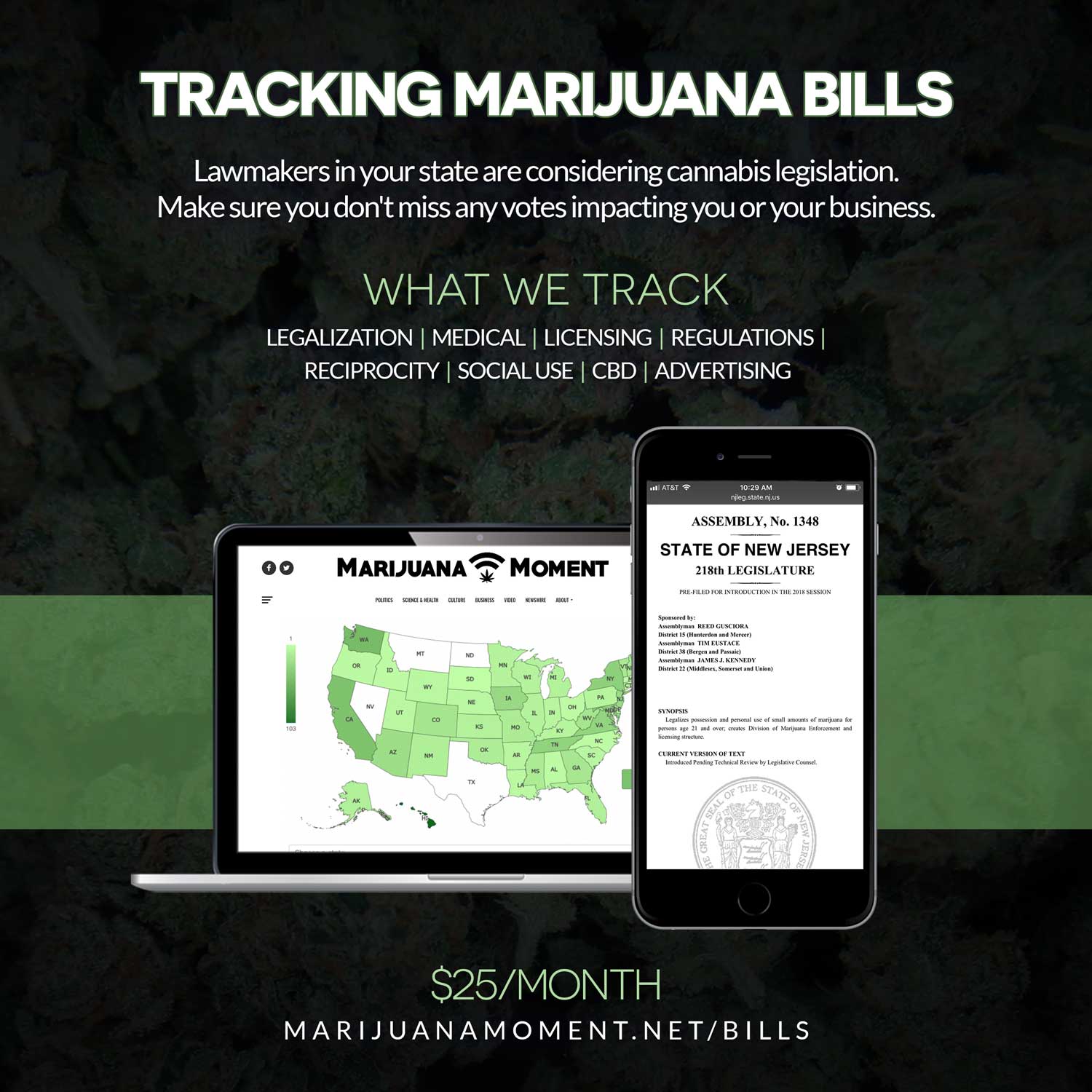 Learn more about our marijuana bill tracker and become a supporter on Patreon to get access.
—
SB 21-056 would impose a "duty on school principals to create a written treatment plan for the administration of cannabis-based medicine and on school boards to adopt policies regarding actual administration," a summary of the bill states.
Carly Wolf, state policies manager at NORML, told Marijuana Moment that, "like conventional medications, students who rely on medical cannabis should never be denied access just because they are in a school setting. Now, students and their families will never be forced to choose between a child's health or their education."
But while advocates regard this as a step in the right direction, they're also eagerly awaiting the signing of legislation to increase the marijuana possession threshold for adults 21 and older in the state overall.
Beyond increasing the limit from one to two ounces, it would also require courts to approve requests to have prior records for cannabis possession sealed without consulting with a district attorney as long as the proper documentation is provided.
"Passage of this legislation will ensure that many low-level offenders are not saddled with fines they cannot afford and that law enforcement can focus more of their resources on fighting legitimate crime, rather than interacting with otherwise law-abiding Coloradans because of a minor, nonviolent marijuana offense," Wolf said.
That policy change could have a significant impact on future gubernatorial pardons. Polis signed an executive order in October that granted clemency to almost 3,000 people convicted of possessing one ounce or less of marijuana. And while the legislation that enabled him to do that in an expedited way applied to possession cases involving up to two ounces, his office declined to pardon those with more than one ounce on their records because that amount violated the existing state law.
Minnesota Marijuana Legalization Bill Clears 11th House Committee On Path To The Floor
Photo courtesy of Mike Latimer.
French Lawmaker Displays Marijuana Joint In Parliament As New Report Calls For Legalization
A French lawmaker caused a stir on Tuesday when he brandished a marijuana joint on the floor of the National Assembly, denouncing the criminalization of cannabis and calling for a policy change.
Deputy François-Michel Lambert said prohibition "is a total failure" and that "legalization would make it possible to dry up trafficking, create tax revenues and create jobs" before showcasing a cup with a cannabis leaf on it and then pulling a joint from it.
"Other countries have chosen to face the problem rather than the ostrich policy" of France, the deputy said.
.@fm_LAMBERT brandit un joint dans l'hémicycle pour défendre la "légalisation contrôlée" du #cannabis :

"Le tout répressif est un échec total (…) la légalisation permettrait d'assécher les trafics, de créer des recettes fiscales et des emplois. #DirectAN #QAG pic.twitter.com/v95MR5yQFC

— LCP (@LCP) May 4, 2021
The stunt came one day before a multi-party parliamentary report was released advocating for marijuana legalization.
Richard Ferrand, president of the National Assembly, immediately censured Lambert for displaying the joint and raised a point of order that means the lawmaker could face a financial penalty.
Things went over differently in Mexico when a lawmaker gifted a joint to Interior Ministry Secretary Olga Sánchez Cordero on the floor of the Chamber of Deputies in 2019.
A top administration official was gifted a cannabis plant by senator on the Senate floor, and she said she'd be making it a part of her personal garden.
Cannabis made another appearance in the Mexican legislature in August, when Sen. Jesusa Rodríguez of the MORENA party decorated her desk with a marijuana plant.
Back in France, Minister of the Interior Gerald Darmanin criticized the "little demagoguery" of Lamber's joint display, according to a translation. He added that he didn't believe that criminal organizations would shift to the legal market, where they would have to pay taxes to market marijuana.
"Get out of naivety, fight drugs and do not give up," he said.
Monsieur le ministre, nous connaissons l'impact des drogues sur la santé.
Votre intervention fait l'impasse sur les séquelles du tabac et de l'alcool. Pas moi, ni de nombreux médecins.
Légaliser c'est reprendre le contrôle et agir pour la santé #Cannabis #Tabac #Alcool https://t.co/3LhQzUwDnq

— FM LAMBERT (@fm_lambert) May 4, 2021
That's not the advice that a parliamentary group gave in a report released on Wednesday.
"For fifty years, prohibition has adopted an unattainable objective, without ever having the means to achieve its ambitions," the report states. "Regulated legalization is the best way to regain control and protect the French."
[#SudRadio] @CarolineJanvier, députée LREM
Légaliser le cannabis récréatif ? Un rapport est présenté ce mercredi à l'Assemblée

🗣️"Avec une légalisation encadrée, on pourra mieux protéger les Français, lutter contre les risques sanitaires, l'insécurité et la criminalité" pic.twitter.com/7VXjo0Plhf

— Sud Radio (@SudRadio) May 5, 2021
"The state helplessly assists the trivialization of cannabis among young people and the deterioration of security despite a repressive French policy that is costly and excessively mobilizes the police," it says.
The deputies also projected that taxing and regulating marijuana could generate €2 billion ($2.4 billion) in revenue for the country.
To draft the report, deputies analyzed the impacts of legalization in Canada and states across the U.S. They also interviewed more than 100 people, including magistrates, law enforcement, elected officials, substance misuse experts and public figures.
2. Aujourd'hui nous rendons le dernier volet de notre travail pour lequel nous avons auditionné plus d'une centaine de pers dont des magistrats, des policiers, des addictologues, des élus & personnalités publiques. pic.twitter.com/3raec0MgXl

— Jean Baptiste Moreau (@moreaujb23) May 5, 2021
"We are proposing a real risk reduction policy and stopping waging war on the user in order to really reorient the police towards the fight against trafficking," the group said.
That said, questions remain about the types of regulations that should be enacted if France were to legalize marijuana, and the deputies recommended a debate in the Assembly or possibly even a national referendum where voters could decide on the issue.
It stands to reason that, under President Emmanuel Macron, citizens would have to take the lead, as he's ruled out legalization and said last month that the idea that marijuana is benign "is more than a lie."
"Cognitively, the effects are disastrous. How many young people, because they start smoking in college, completely drop out of the school system and ruin their chances?" he said. "And I'm not even talking about the effects of sliding to harder drugs."
Instead of pursuing reform, Macron said the government is shifting "into high gear" when it comes to enforcement action against drug traffickers.
"Eradicating them by all means has become the mother of battles, since drugs innervate certain separatist networks but also everyday delinquency, including in small towns so far spared," he said. "Leaving no respite for drug traffickers is to reduce delinquency everywhere."
Minnesota Marijuana Legalization Bill Clears 11th House Committee On Path To The Floor
Photo courtesy of Twitter/National Assembly.
Minnesota Marijuana Legalization Bill Clears 11th House Committee On Path To The Floor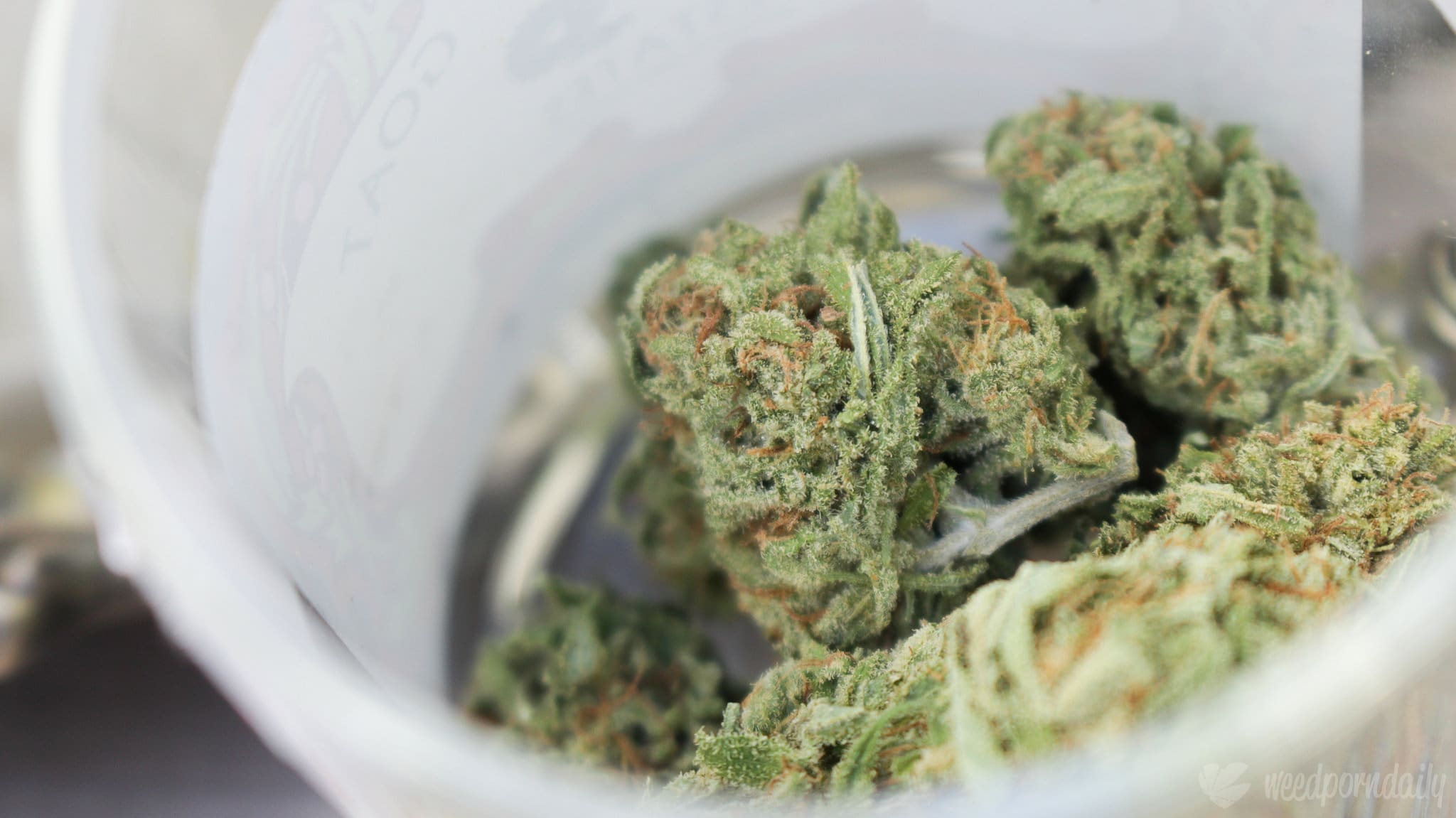 An eleventh Minnesota House committee on Wednesday approved a bill to legalize marijuana—the latest development in its long path to a vote on the floor, which is expected this month.
The House Taxes Committee cleared the legislation by a vote of 12-6. Its next and final committee stop is Ways and Means.
House Majority Leader Ryan Winkler (D), Speaker Melissa Hortman (D) and other lawmakers filed the measure in February. It would allow adults 21 and older to purchase and possess up to 1.5 ounces of cannabis and cultivate up to eight plants, four of which could be mature.
"Minnesotans across the state have personal experience with health conditions being improved with cannabis. They have seen that the current prohibition model using the criminal justice system is failed to keep cannabis out of the hands of kids," Winkler said in opening remarks. "It has failed to stop the use of cannabis in Minnesota—and, in fact, has created more problems than cannabis itself."
He also stressed that the plan is to keep taxes on marijuana low in order to "make sure that there is no barrier in migrating from an illegal marketplace into a legal regulated marketplace."
Members of the committee approved the bill after adopting two amendments.
The provisions of an amendment from Winkler clean up language that was changed previously by other committees and concern issues such as requirements for cannabis delivery business license applicants, standards for storing marijuana products and the appropriation of funds for various agencies and boards involved in the administration of the cannabis program.
The panel also accepted an amendment from Rep. Pat Garofolo (R) that directs remaining cannabis revenue to a tax relief account after implementation costs are covered and substance misuse treatment and prevention programs are funded.
The bill legalizing marijuana still needs work. But by accepting this amendment today it took a big step forward.

The bill now lowers taxes Minnesotans are FORCED to pay, financed by taxes that people are CHOOSING to pay.

A win for limited government.https://t.co/5HuHTM2L17

— Representative Pat Garofalo (R) (@PatGarofalo) May 5, 2021
"The adoption of this amendment is a gamechanger," Garofalo said in a press release. "The Democrat majority accepting this amendment means that if signed into law, this bill will result in lowering taxes Minnesotans are FORCED to pay, financed with the revenue generated from taxes that people are CHOOSING to pay."
"While this bill would benefit from further improvements, this is a very positive movement towards gaining additional support from conservatives," he said.
Another amendment from Rep. Jerry Hertaus (R) would have added language to the bill's findings section stating that "we don't want taxes to be too high and we don't want regulatory burdens to be too difficult to navigate," which "would cause a barrier and we have seen that in other states." The panel rejected it, however.
This latest vote to approve the legalization bill comes days after the Health Finance and Policy Committee passed the measure.
Before that, it passed the Public Safety and Criminal Justice Reform Finance and Policy Committee, Education Finance Committee, State Government Finance and Elections Committee, Judiciary Finance and Civil Law Committee, the Environment and Natural Resources Finance and Policy Committee, the Agriculture Finance and Policy Committee, the Workforce and Business Development Finance and Policy Committee, the Labor, Industry, Veterans and Military Affairs Finance and Policy Committee and the Commerce Finance and Policy Committee.
—
Marijuana Moment is already tracking more than 1,100 cannabis, psychedelics and drug policy bills in state legislatures and Congress this year. Patreon supporters pledging at least $25/month get access to our interactive maps, charts and hearing calendar so they don't miss any developments.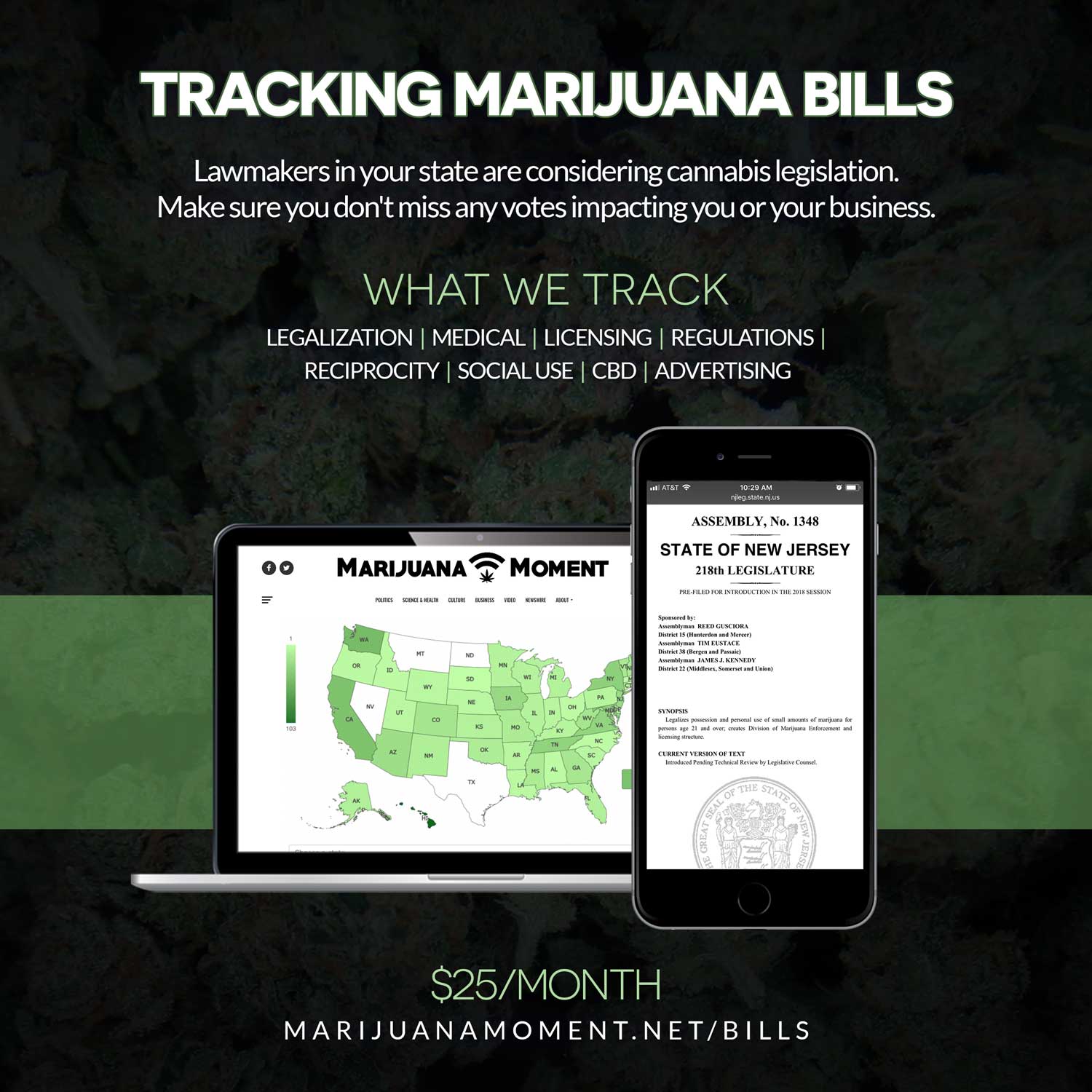 Learn more about our marijuana bill tracker and become a supporter on Patreon to get access.
—
If the bill does make it all the way through the House, it's still expected to face a significant challenge in the Republican-controlled Senate, where lawmakers have signaled that they're more interested in revising the state's existing medical cannabis program than enacting legalization of adult use.
The majority leader's bill as introduced was identical to a proposal he filed last year, with some minor technical changes. Winkler, who led a statewide listening to gather public input ahead of the measure's introduction, called it the "best legalization bill in the country" at the time. It did not advance in that session, however.
Under the legislation, social equity would be prioritized, in part by ensuring diverse licensing and preventing the market from being monopolized by corporate players. Prior marijuana records would also be automatically expunged.
On-site consumption and cannabis delivery services would be permitted under the bill. And unlike in many legal states, local municipalities would be banned from prohibiting marijuana businesses from operating in their areas.
Retail cannabis sales would be taxed at 10 percent. Part of that revenue would fund a grant program designed to promote economic development and community stability.
The bill calls for the establishment of a seven-person Cannabis Management Board, which would be responsible for regulating the market and issuing cannabis business licenses. It was amended in committee month to add members to that board who have a social justice background.
People living in low-income neighborhoods and military veterans who lost honorable status due to a cannabis-related offense would be considered social equity applicants eligible for priority licensing.
Cannabis retails sales would launch on December 31, 2022.
Gov. Tim Walz (D) is also in favor of ending marijuana prohibition, and in January he called on lawmakers to pursue the reform as a means to boost the economy and promote racial justice. He did not include a request to legalize through his budget proposal, however.
Walz did say in 2019 that he was directing state agencies to prepare to implement reform in anticipation of legalization passing.
Winkler, meanwhile, said in December that if Senate Republicans don't go along with the policy change legislatively, he said he hopes they will at least let voters decide on cannabis as a 2022 ballot measure.
Heading into the 2020 election, Democrats believed they had a shot of taking control of the Senate, but that didn't happen.
The result appears to be partly due to the fact that candidates from marijuana-focused parties in the state earned a sizable share of votes that may have otherwise gone to Democrats, perhaps inadvertently hurting the chances of reform passing.
In December, the Minnesota House Select Committee On Racial Justice adopted a report that broadly details race-based disparities in criminal enforcement and recommends a series of policy changes, including marijuana decriminalization and expungements.
Biden AG Stresses That Marijuana Use In Legal States Is Not A Justice Department Priority
Photo courtesy of WeedPornDaily.