Mexican President Says Marijuana Legalization Bill Delayed Due To 'Mistakes' In Text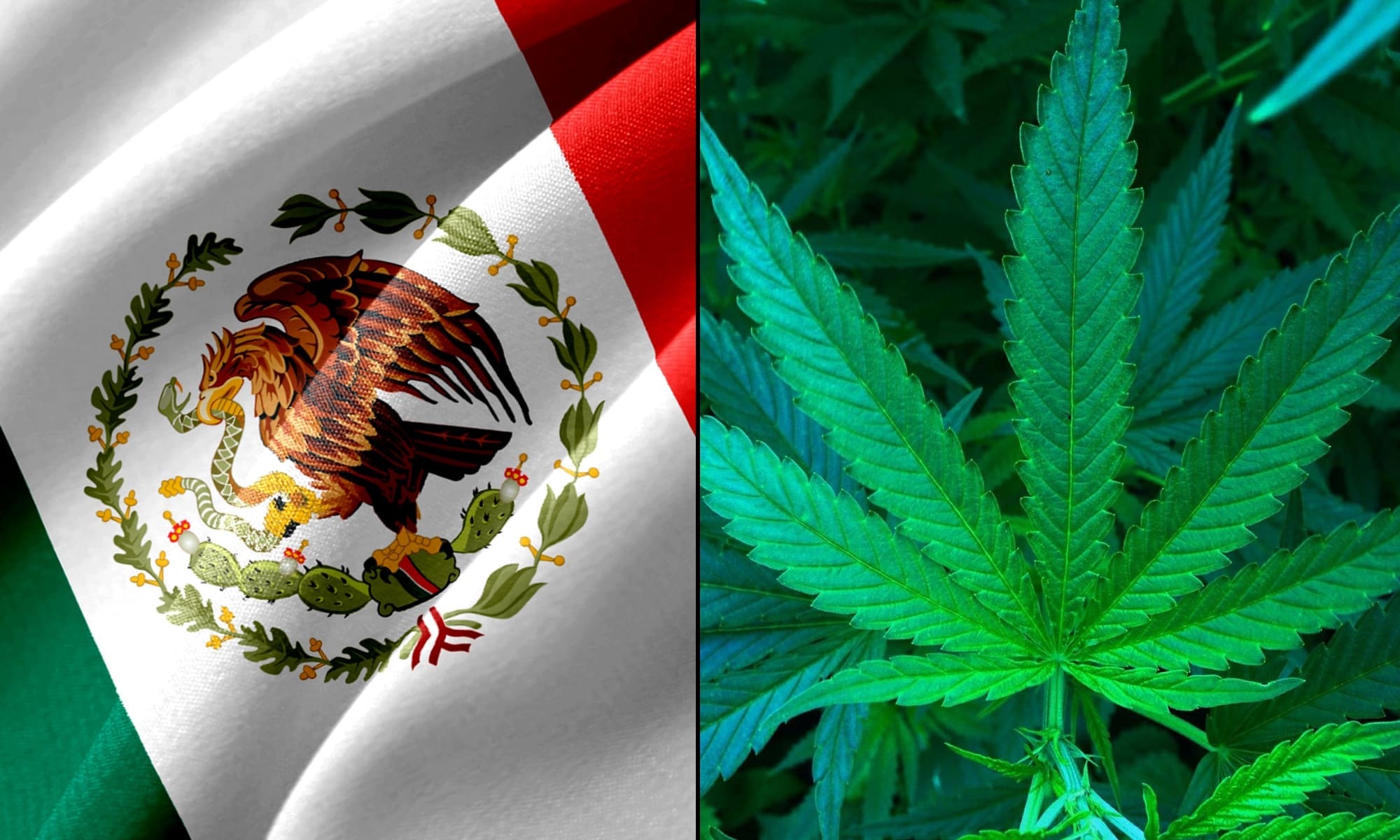 A vote to pass a bill to legalize marijuana nationwide in Mexico was delayed due to minor "mistakes" in the legislation, President Andres Manuel Lopez Obrador said on Tuesday.
During a press briefing, the president was asked about the postponement in the Chamber of Deputies, which was initially expected to take up the Senate-passed reform bill last week. Congress was mandated by the Supreme Court to end prohibition by December 15, but leaders in the chamber requested and were granted a request to extend that deadline.
That was the fourth time the court approved an extension since declaring the prohibition of cannabis possession and cultivation unconstitutional in 2018. Now legislators have until the end of April 2021 to enact the policy change.
Lopez Obrador said "there was no time to conduct a review" in the legislature prior to the last deadline, but he noted that issues that need to be resolved are "matters of form" and "not of substance."
"It is nothing more than a matter of mistakes, we are going to say, that they were made—lack of precision about quantities and others, and there cannot be contradictions in the same law," he said, according to a translation.
"In other words, there were those errors and that is what will be resolved, and since there was no time, and the court already demanded that it be resolved…what the legislators did was request that extension to fix the initiative," Lopez Obrador said. "But I repeat, not in substance, but in the form and already approve it. That is what I can report."
In general, the bill would establish a regulated cannabis market, allowing adults 18 and older to purchase and possess up to 28 grams of marijuana and cultivate up to six plants for personal use.
In their request for a deadline extension, lawmakers didn't cite specific examples of provisions that were still at issue. They simply argued that the legislation is too complex, and the coronavirus pandemic has complicated the process, and so they needed more time to approve the bill.
The Senate passed the legalization bill last month and transmitted it to the Chamber of Deputies. Since then, several committees took up the bill, with the Human Rights and Budget and Public Account Committees having already considered and advanced it in recent days just before the new deadline extension request.
While advocates are eager for lawmakers to formally end prohibition, this delay will give them more time to try to convince the legislature to address their concerns about certain provisions of the current bill, namely the limited nature of its social equity components and strict penalties for violating rules.
There were several revisions made in the Senate prior to last month's vote, but most of those were technical in nature.
However, there were a number of notable changes, such as an increase from the initial limit of four self-cultivated plants per person and to make it so people who grow cannabis for personal use will not be subject to a requirement to have regulators track plants.
An additional change mandates that the government clear criminal records of people with past cannabis convictions within six months.
Lawmakers also removed a prohibition on owning more than one type of marijuana license, allowing for vertical integration of cannabis businesses. A previous version of the bill would have only allowed people from vulnerable communities to hold more than one license type.
Another modification that advocates are not happy with says that nonprofit associations of consumers that collectively cultivate cannabis must be located at least 500 meters from schools, sports and recreation centers and anywhere that third parties who have not given their consent could be exposed to smoke.
The legalization bill cleared a joint group of Senate committees prior to the full floor vote, with some amendments being made after members informally considered and debated the proposal during a virtual hearing.
Members of the Senate's Justice, Health, and Legislative Studies Committees had approved a prior version of legal cannabis legislation in March, but the coronavirus pandemic delayed consideration of the issue.
Senate President Eduardo Ramírez previously said that there was a "consensus" to achieve the reform by the court-mandated December deadline, but that did not pan out.
The legislation makes some attempts to mitigate the influence of large marijuana corporations. For example, it states that for the first five years after implementation, at least 40 percent of cannabis business licenses must be granted to those from indigenous, low-income or historically marginalized communities.
The Mexican Institute of Cannabis would be responsible for regulating the market and issuing licenses.
Public consumption of marijuana would be allowed, except in places where tobacco use is prohibited or at mass gatherings where people under 18 could be exposed.
Households where more than one adult lives would be limited to cultivating a maximum of eight plants. The legislation also says people "should not" consume cannabis in homes where there are underaged individuals. Possession of more than 28 grams but fewer than 200 grams would be considered an infraction punishable by a fine but no jail time.
Sen. Julio Ramón Menchaca Salazar of the MORENA party said in April that legalizing cannabis could fill treasury coffers at a time when the economy is recovering from the pandemic.
As lawmakers work to advance the reform legislation, there's been a more lighthearted push to focus attention on the issue by certain members and activists. That push has mostly involved planting and gifting marijuana.
In September, a top administration official was gifted a cannabis plant by senator on the Senate floor, and she said she'd be making it a part of her personal garden.
A different lawmaker gave the same official, Interior Ministry Secretary Olga Sánchez Cordero, a marijuana joint on the floor of the Chamber of Deputies last year.
Cannabis made another appearance in the legislature in August, when Sen. Jesusa Rodríguez of the MORENA party decorated her desk with a marijuana plant.
Drug policy reform advocates have also been cultivating hundreds of marijuana plants in front of the Senate, putting pressure on legislators to make good on their pledge to advance legalization.
Youth Marijuana Use Remains Stable Amid Surge Of State-Level Legalization, Feds Report