Mexican Supreme Court Strikes Down Marijuana Prohibition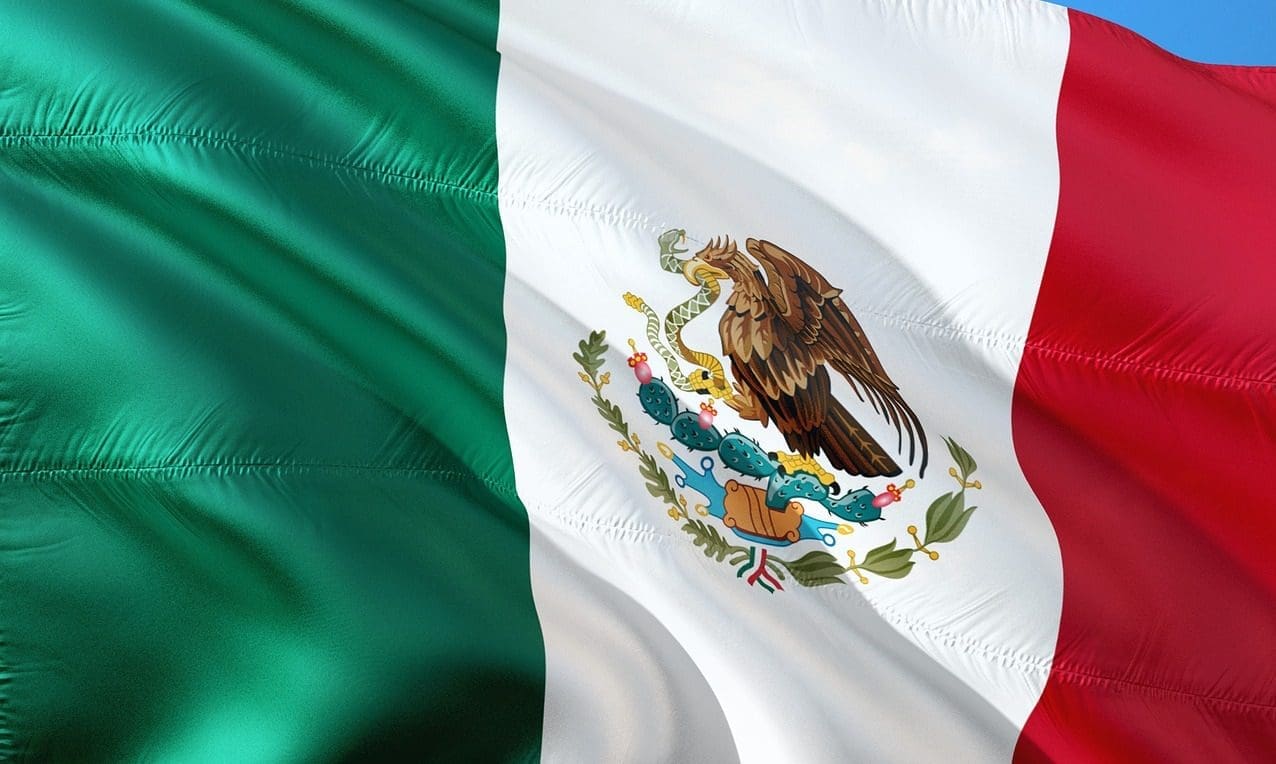 By issuing rulings in two separate cases on Wednesday, Mexico's Supreme Court set binding precedent that the country's ban on consuming marijuana is unconstitutional.
The move comes as the nation's incoming presidential administration has been considering legalization.
Earlier this month, designated members of President-elect Andrés Manuel López Obrador's future cabinet discussed legalizing cannabis with Canadian government officials on a trip to that country, which ended prohibition of the drug this month.
The two new high court judgements follow three similar previous rulings. Under Mexican law, when chambers of the Supreme Court rule the same way five times on a given subject matter, it becomes binding precedent on all of the nation's judges.
It also means that the government must now amend policies that contradict with the court's constitutional interpretation, namely that marijuana laws need to be reformed.
Reitera Primera Sala inconstitucionalidad de la prohibición absoluta del consumo recreativo de marihuana e integra jurisprudencia: https://t.co/szeayG5vbs pic.twitter.com/EmhfBOlqZe

— Suprema Corte (@SCJN) October 31, 2018
"The ruling only applies personal possession and private use, and cultivation in the home for such use," Steve Rolles, a senior policy analyst with the Transform Drug Policy Foundation, told Marijuana Moment in an interview. "It also allows for sharing. So the situation will be somewhat similar perhaps to the give-and-grow schemes in Washington, D.C. and Vermont in that it doesn't allow for commercial sales. Though that seems likely to follow when lawmakers act to implement the ruling. Until the legislation is adapted, we will be in something of a grey area."
5/ Huge kudos again to @lismarybaby @asantacruzg & colleagues in the @MUCD team who led this effort – kicking off more than 6 years of patient strategic litigation that led us to today's historic WIN @zarasnapp @AramBarra & all the others involved; THANKYOU!

& now….ONWARDS! pic.twitter.com/QQtQhcXAjJ

— TransformDrugPolicy (@TransformDrugs) October 31, 2018
"In these matters, the First Chamber held that the fundamental right to the free development of the personality allows the persons of legal age to decide – without any interference – what kind of recreational activities they wish to carry out and protect all the actions necessary to materialize that choice," the court said in a press release, as translated by Google. "Now, it was also clarified that this right is not absolute and that the consumption of certain substances could be regulated, but the effects caused by marijuana do not justify an absolute prohibition on its consumption."
Primera Sala reiteró inconstitucionalidad de la prohibición absoluta del consumo recreativo de marihuana. Lo que permitió integrar jurisprudencia sobre el tema. pic.twitter.com/1p9stESEYn

— Suprema Corte (@SCJN) November 1, 2018
The new precedent doesn't mean that it is automatically legal for people to use and grow marijuana, but it does mean that judges considering the cases of those who are caught by police before formal statutory changes are implemented must abide by the Supreme Court's ruling.
Mexico's Congress has 90 days to repeal cannabis laws that are now considered unconstitutional.
Tras 5to amparo consecutivo la @SCJN reafirma inconstitucionalidad de prohibición del cannabis y abre la puerta a su regulación. Notificará a @senadomexicano y @Mx_Diputados a quienes #TocaRegular #RegulacionPorLaPaz @asantacruzg @pablogir @FJavierMancera pic.twitter.com/NcRmDd8UUT

— Lisa Sánchez (@lismarybaby) October 31, 2018
The Wednesday rulings in cases 547/2018 and 548/2018 were first reported by HuffPost.
López Obrador takes office as president on December 1.
Mexican Government Officials Visit Canada To Learn About Marijuana Legalization
This story has been updated to add context, including quotes from the court and from advocates.
South Carolina Senate Begins Long-Anticipated Medical Marijuana Debate
South Carolina's Senate kicked off debate on a medical marijuana bill on Wednesday, marking the first time in the Republican sponsor's eight-year legalization effort that his legislation has made it to the chamber floor.
The body is expected to hold several full legislative days' worth of discussion on the measure before taking a vote on it.
The Compassionate Care Act was prefiled in late 2020 and passed out of the Senate Medical Affairs Committee last March, but a lone senator blocked it from reaching the chamber floor in 2021. Since then, the bill's sponsor, Sen. Tom Davis (R), has redoubled his efforts to get the bill across the finish line.
"What I've attempted to do over the last several months is make the intellectual argument," Davis said, "make the argument based on logic, make the argument based on the law, make the argument based on what these empirical studies show."
Davis spent much of Wednesday's floor session answering questions from critics who appeared to have little understanding of medical marijuana programs in other states. He emphasized that the new program would be relatively limited in scope, forbidding patients from smoking or even possessing the plant form of marijuana and restricting qualifying conditions to only those that evidence shows cannabis can help.
"One of the things that I decided early on was that this was going to be a different kind of medical cannabis bill," he said. "It wasn't going to be like the medical cannabis bills in the 36 other states that have medical cannabis laws, because I wanted it to be a very tightly regulated medical bill" rather than a back door to full legalization.
My medical-marijuana bill is first up for debate tomorrow in the South Carolina Senate. Session begins at 1:00 pm, so I will take the well around 1:30 pm. You can watch the debate live at: https://t.co/NZ4UUKFWiv. Please retweet to share link, and please watch if you're able! pic.twitter.com/uBZOM5LEuq

— Tom Davis (@SenTomDavisSC) January 25, 2022
As the result of an agreement with Senate Majority Leader Shane Massey (R), Davis said last week, the bill was made a special order, meaning that now that senators have begun debate on the measure, they will have to vote on it before taking up other legislation.
Davis also said House Speaker Jay Lucas (R) has agreed to "allow the bill to go through the House process" if it advances through the Senate, although a spokesperson for Lucas later told the Charleston Post and Courier that "Sen. Davis doesn't speak for Speaker Lucas."
If the bill proceeds as Davis has described, the senator said he expected "that we're going to be standing here in three or four months celebrating a bill signing" with Gov. Henry McMaster (R).
—
Marijuana Moment is already tracking more than 1,000 cannabis, psychedelics and drug policy bills in state legislatures and Congress this year. Patreon supporters pledging at least $25/month get access to our interactive maps, charts and hearing calendar so they don't miss any developments.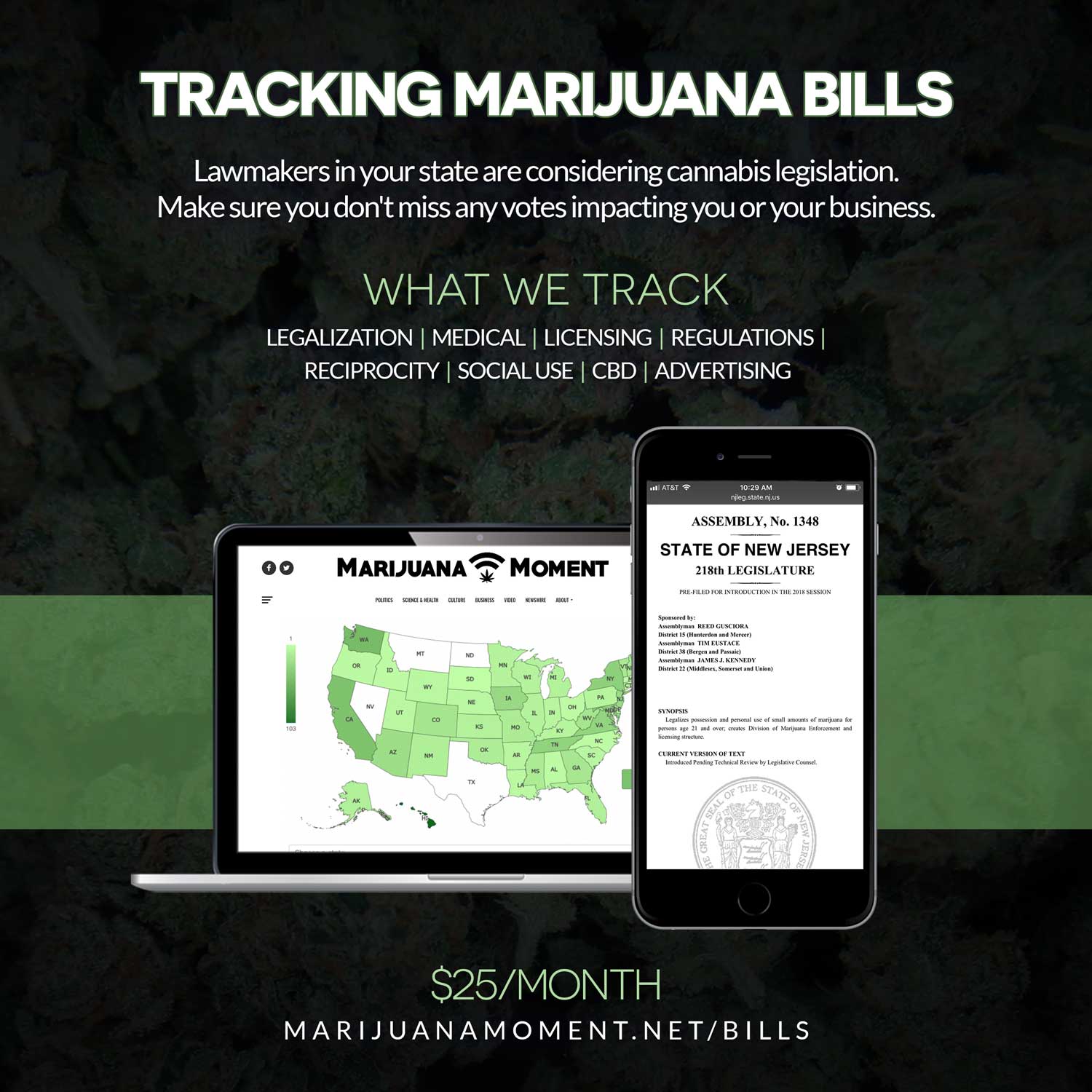 Learn more about our marijuana bill tracker and become a supporter on Patreon to get access.
—
Davis has emphasized the bill's conservative approach to medical marijuana, more limited than legislation that Mississippi lawmakers sent to their governor's desk on Wednesday. Advocating for the plan last session, the South Carolina senator repeatedly called it "the most conservative medical cannabis bill in the country."
"I understand what South Carolinians want," he said at the time. "They want to empower doctors, they want to help patients, they do not want recreational use."
On the Senate floor Wednesday, Davis said he was willing to entertain further amendments to tighten the bill, for example by finding a way to more closely involve state-licensed pharmacists in dispensing medical marijuana.
As drafted, the bill, S. 150, would allow patients with qualifying conditions to possess and purchase cannabis products from licensed dispensaries. It would impose two-week sales limits on patients, letting them buy up to 4,000 milligrams of THC in cannabis-infused topicals, 1,600 milligrams in edible products or 8,200 milligrams in oils meant for vaporization.
Smokable products, as well as home cultivation of cannabis by patients or their caretakers, would be forbidden. Patients caught smoking small amounts of marijuana would be subject to a fine of up to $500 for a first offense. Subsequent offenses would carry a misdemeanor criminal penalty and up to 30 days in jail.
While more qualifying conditions could be added in the future, the bill specifies cancer, multiple sclerosis, epilepsy and other neurological disorders, glaucoma, Crohn's disease, sickle cell anemia, ulcerative colitis, cachexia or wasting syndrome, autism, nausea in homebound or end-of-life patients, muscle spasms and post-traumatic stress disorder (PTSD) provided a patient can establish they experienced one or more traumatic events. Patients diagnosed with less than one year to live could also qualify.
Notably, the bill would also allow access among patients with "any chronic or debilitating disease or medical condition for which an opioid is currently or could be prescribed by a physician based on generally accepted standards of care," for example severe or persistent pain.
Medical marijuana would be subject to the state's 6 percent sales tax, though the bill specifies that "no other tax may be imposed on the purchase of cannabis or cannabis products," including by local governments. After funding the new program's costs, 90 percent of revenue would go to the state's general fund, with the remainder split up among research to detect drug-impaired drivers (3 percent), drug safety education (2 percent) and separate university research into cannabis dosing, efficacy, side-effects and related subjects.
For the initial rollout, regulators would approve 15 licenses for vertically integrated marijuana businesses that would control production, distribution and sales. More than a hundred dispensaries would be licensed under the bill. Licenses would also be granted to independent testing laboratories.
Local governments could set a limit on the number of medical cannabis businesses in their jurisdiction but could not ban them entirely. Land use and zoning burdens "should be no greater for a cannabis-based business than for any other similar business," the bill says.
The state Department of Health and Environmental Control would oversee licensing and other regulations. A newly established Medical Cannabis Advisory Board would be in charge of adding qualifying conditions. The advisory board would consist of the department director as well members appointed by the governor: doctors, a research scientist with expertise in cannabis medicine, a pharmacist, a patient, a parent of a minor patient and one representative of a licensed cannabis establishment.
Davis has championed medical marijuana in South Carolina since 2014 and at a rally last week brought out a binder that he said contained eight years of research into the issue. He said he would use the information to "take on every single argument that has been raised in opposition to this bill, and I'm going to show that they cannot stand in the way of facts and evidence."
The senator even came to the defense of a Democratic gubernatorial candidate in the state, former U.S. Rep. Joe Cunningham (D-SC), after Cunningham campaigned on cannabis legalization and drew criticism from the state GOP chairman for wanting to "play with fire." Chairman Drew McKissick said at the time that organization opposed "any" effort to end prohibition.
In a now-deleted tweet, Davis called the statement from his party "an intellectually lazy position that doesn't even try to present medical facts as they currently exist."
Last week, the state GOP paid to circulate a message from a sheriff attacking Davis's bill.
In a lengthy message paid for by the S.C. GOP (@SCGOP), Aiken County Sheriff Mike Hunt comes out swinging against medical marijuana.

And at the bottom of the email: "In a time where law enforcement officers are facing more hatred, mistrust, and even threats to defund…" pic.twitter.com/q9nVDpcFGF

— Colin Demarest (@demarest_colin) January 21, 2022
Davis referred to the maneuver by his party as "the elephant in the room" on the Senate floor Wednesday, saying he was offended by the misinformation and planned to rebut every misleading claim the group made.
"I'm going to go through every single legal argument that's been put up there—lack of medical evidence, unintended social consequences—and take them all up and discuss them and refute them," the senator said.
The state party organization separately slammed a federal legalization bill from U.S. Rep. Nancy Mace, a Republican who represents South Carolina in Congress.
"It's Tom Davis's pot party, but we'll be the ones left crying." ~ Anonymous pic.twitter.com/zuEjqFfAfM

— Tom Davis (@SenTomDavisSC) January 25, 2022
Meanwhile, patient groups and other advocates who appeared at last week's rally with Davis said S. 150 would reduce harm and expand legal access to safer drugs.
"We are counting on our lawmakers to listen to the many voices of patients who, like my daughter, need a safer, more effective alternative to opioids and other debilitating pharmaceutical drugs and pass the Compassionate Care Act NOW!" Jill Swing, executive director of the S.C. Compassionate Care Alliance, said in a press release.
Candace Carroll, state director at Americans for Prosperity South Carolina, said that Davis's bill would mean that South Carolina could "ensure more individuals access the most transformative treatments and reduce the harms presented by a robust black market."
A poll released last February found that South Carolina voters support legalizing medical marijuana by a five-to-one ratio. But the state does not have a citizen-led initiative process that has empowered voters in other states to get the policy change enacted.
Support for medical marijuana legalization among South Carolina residents has been notably stable, as a 2018 Benchmark Research poll similarly found 72 percent support for the reform, including nearly two-thirds (63 percent) of Republicans. Davis said last year that if the legislature didn't advance the reform, he'd propose a bill to put the question of medical marijuana legalization to voters through a referendum.
Also in 2018, 82 percent of voters in the state's Democratic primary election voted in favor of medical cannabis legalization in a nonbinding ballot advisory vote.
Lawmakers prefiled four marijuana measures for the 2019 session, but they did not advance.
Davis said ahead of the Senate session that after years of effort, even seeing his bill advance to the chamber floor was a victory.
"If you pound at the door long enough, if you make your case, if the public is asking for something, the state Senate owes a debate," he told the Post and Courier. "The people of South Carolina deserve to know where their elected officials stand on this issue."
Medical Marijuana Bill Passes Mississippi Legislature And Heads To Governor's Desk
Medical Marijuana Bill Passes Mississippi Legislature And Heads To Governor's Desk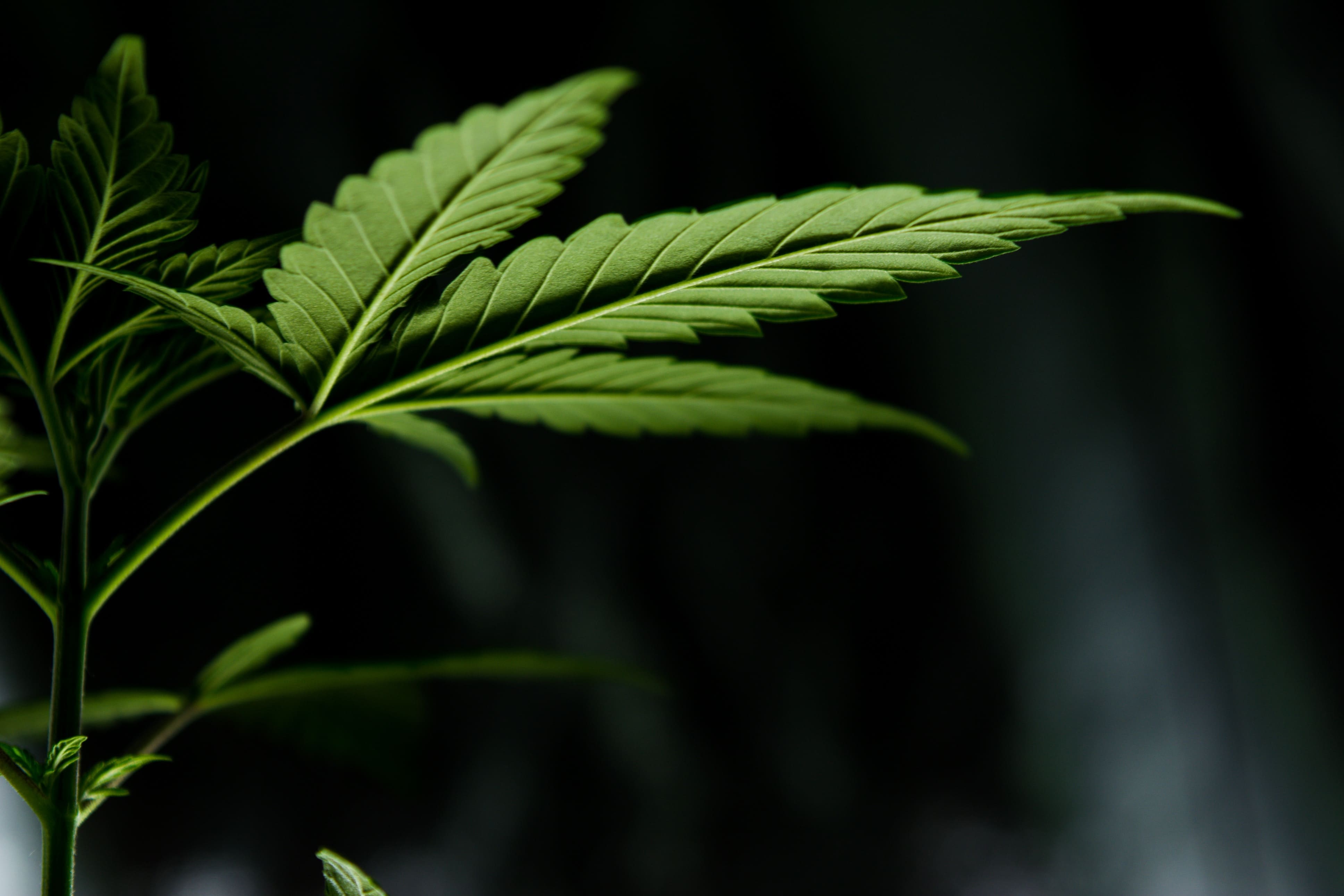 More than 14 months after voters in Mississippi passed an initiative to legalize medical marijuana—a law the state Supreme Court later overturned—Republican-led lawmakers have sent a bill to the governor on Wednesday that would establish a more limited cannabis program for patients, the result of months of negotiations and last-minute changes to a nearly 450-page bill.
Following a conference committee meeting during which lawmakers from the House and Senate approved a change in how certain marijuana businesses would be zoned, both chambers passed the final legislation with veto-proof majorities. The Senate's tally was 46-4, with one member voting present, and the House cleared the bill on a 103-13 vote.
While the overall bill remains largely the same as an earlier version passed by the Senate this month, amendments made last week in the House reduced the overall monthly amount of cannabis products available to patients and removed the Department of Agriculture and Commerce from oversight of the industry.
"This has been a long journey, and it's nice to be in a place where everyone is in agreement," Rep. Lee Yancey (R), who championed the bill in the House, said at Tuesday's press conference. "It looks like we will finally be able to provide relief to those people with debilitating illnesses who so badly need it. Medical cannabis will now be an option for them as soon as we get the conference report signed and sent to the governor."
The legislature will next formally transmit the bill to Gov. Tate Reeves (R), who then has five days, excluding Sundays, either to sign it into law or return it with objections. If the governor doesn't take any action by the deadline, the bill will become law without his signature.
Speaking to local news station WLOX after Wednesday's votes, Reeves applauded the tighter restrictions on cannabis added to the bill as it went through the process but said his office would still need to review the final text before deciding whether to sign it.
"I'm very pleased that we got to see so much progress made in improving the bill over the last six months," he said. "Every change they made, they were moving in more in the direction of what we could get comfortable with. The bill is thick, and so we're going to have lawyers read through it over the next few days and we'll make a decision by early next week."
Reeves has been wary of legalization in recent months, at one point threatening to veto a draft bill if it made it to his desk. Since then, proponents in the legislature have worked to balance the voter-approved initiative's more permissive proposals against the governor's calls for tighter restrictions.
The governor said last week that the measure has become "better" with every revision and rightly predicted there would be further amendments by the House.
Provided the bill becomes law, dispensaries would be licensed about six months later, meaning Mississippi's medical cannabis program could be up and running, at least in limited form, by the end of the year.
—
Marijuana Moment is already tracking more than 1,000 cannabis, psychedelics and drug policy bills in state legislatures and Congress this year. Patreon supporters pledging at least $25/month get access to our interactive maps, charts and hearing calendar so they don't miss any developments.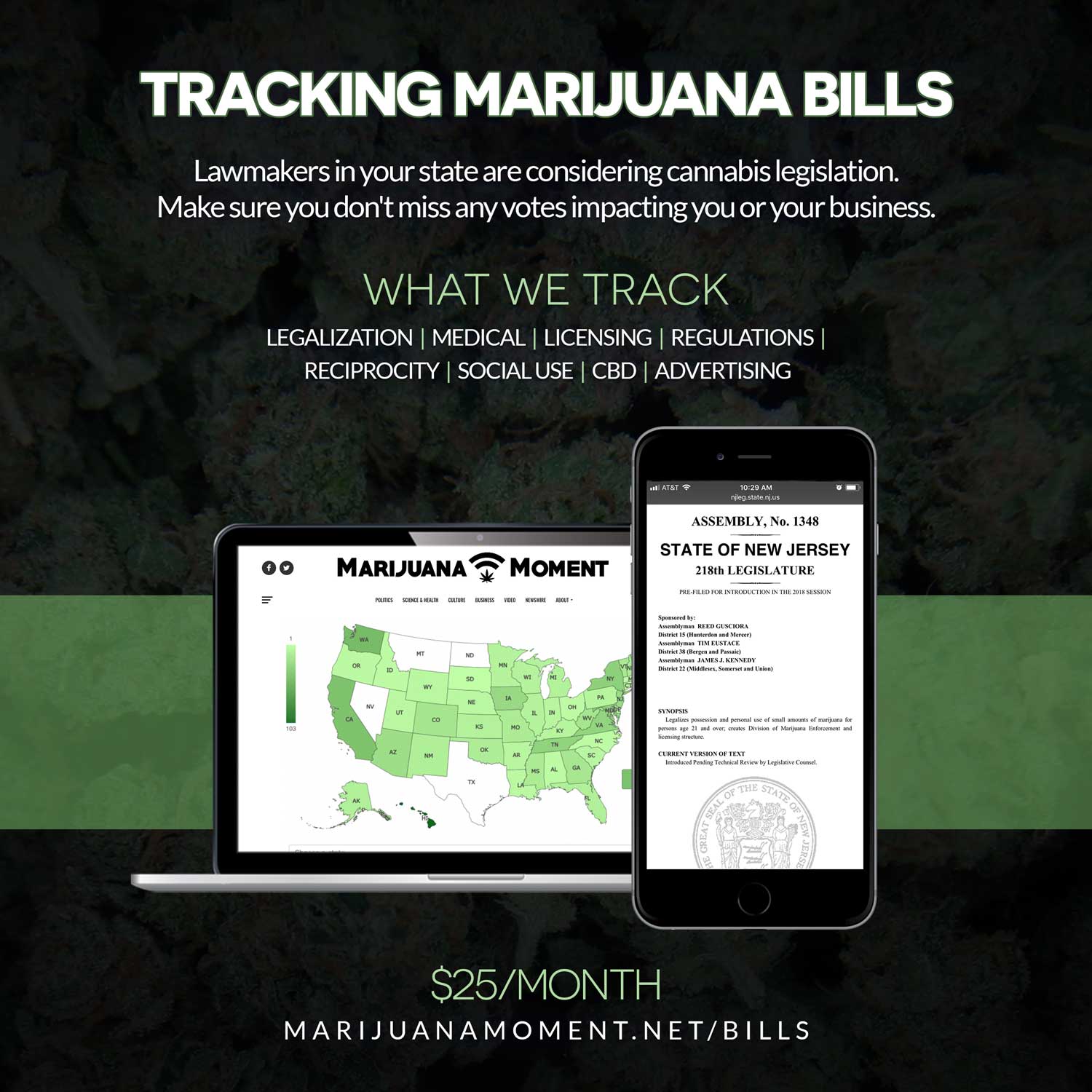 Learn more about our marijuana bill tracker and become a supporter on Patreon to get access.
—
The bill, SB 2095, draws heavily from provisions negotiated by lawmakers in the second half of last year, as legislative leaders prepared a bill for an anticipated special session last summer that the governor never called. Supporters say the lengthy proposal represents a middle ground between the more permissive plan approved by voters and the narrower approach preferred by Reeves and some lawmakers.
The legislation as now approved by both chambers would allow patients with about two dozen qualifying medical conditions to purchase the equivalent of 3.5 grams of marijuana (or 1 gram of cannabis concentrate) per day, with a maximum monthly limit of 3 ounces. Voters approved a monthly limit of 5 ounces in 2020, and the bill as passed by the Senate last week would have allowed 3.5 ounces, but that was further scaled back by the House earlier this week.
Qualifying conditions under the bill include cancer, Parkinson's, Huntington's, muscular dystrophy, glaucoma, spastic quadriplegia, HIV, AIDS, hepatitis, Alzheimer's, sickle-cell anemia, Crohn's, ulcerative colitis, neuropathy, spinal cord disease or severe injury as well as chronic medical conditions or treatments that produce severe nausea, cachexia or wasting, seizures, severe or persistent muscle spasms or chronic pain.
Further conditions could be added later by regulators via petition. State-issued patient registration cards would cost $25, though some people could qualify for a lower price.
Registered patients would be subject to purchase limits that would restrict them to no more than one "medical cannabis equivalency unit" per day, which the bill defines as 3.5 grams of cannabis flower, one gram of concentrate or up to 100 milligrams of THC in infused products. While those limits are significantly lower than in most states where cannabis is legal for medical patients, Reeves said last year the program should allow only half those amounts.
Patients or caretakers would be forbidden from growing their own cannabis under the proposal. Products from state-licensed companies, meanwhile, would be limited to 30 percent THC for cannabis flower and 60 percent for concentrates.
Medical marijuana would be taxed at a wholesale rate of 5 percent, and purchases would also be subject to state sales tax.
While smoking and vaping cannabis is allowed for patients, both would be illegal in public and in motor vehicles. It would still be a crime for patients to drive under the influence.
The advocacy group Marijuana Policy Project, which has criticized some of the plan's limitations compared to the voter-passed initiative, nonetheless called the bill an important step forward for the state.
"Today is an historic day for the patients of Mississippi," Kevin Caldwell, the group's Southeast legislative manager, told Marijuana Moment. "We congratulate the legislature for upholding the will of the people, and we call on Gov. Tate Reeves to sign this legislation into law when presented to him."
The legislation would task the Mississippi Department of Health to oversee the new industry and establish a nine-member advisory committee to make recommendations on issues such as patient access and industry safety.
Previous versions of the bill also tasked the state Commission of Agriculture and Commerce with regulatory duties, but the House removed the agency through an amendment. Commissioner Andy Gipson, who for months had pushed back against the plan, thanked House Speaker Philip Gunn and other lawmakers for making the change in a statement issued last week.
"The best place for a truly medical program is under the Department of Health, which reflects the will of the voters in Initiative 65," Gipson said, according to SuperTalk Mississippi. "This change is good policy for Mississippi agriculture and allows us to focus on our core mission. It is also good policy for the taxpayers of Mississippi because it achieves greater efficiency in the use of funds by reducing the number of agencies involved in the program."
Licensing of cannabis businesses other than dispensaries—including cultivators, processors, transporters, disposal entities, testing labs and research facilities—would begin 120 days after the bill's passage, with the first licenses issued about a month after that. The dispensary licensing process would kick off 150 days after passage, with the first licenses coming a month later.
In general, local governments could not ban medical cannabis businesses outright or "make their operation impracticable," the bill says, but a separate provision would allow local governments to opt out of the program altogether within 90 days of the bill's passage. In such cases, citizens could then petition to put the question to a vote.
There would be no limit on the number of licensed businesses under the plan. Cannabis businesses may have to get seek local approval to operate, however, and municipalities can adopt zoning and land use restrictions.
The original Senate bill would have allowed cultivators and processors to be located only in areas zoned for agricultural or industrial use, and the House later added an amendment to let those businesses set up in commercially-zoned area as well, but the Mississippi Municipal League pushed back on the change. The conference committee altered that by saying that the businesses could only operate commercial zones if granted a variance by a local government.
Mississippi voters decisively approved a broad legalization initiative in November 2020, but the state Supreme Court overturned the measure on procedural grounds last May—simultaneously doing away with the state's entire initiative process.
For much of last year, it appeared lawmakers were set to pass a medical marijuana bill during a special legislative session, but the governor ultimately decided against calling the special session after reaching an impasse with lawmakers. Those who supported legalization said at the time that responsibility for the failure rested with Reeves.
Later that month, Reeves dodged questions from patient advocates about why he'd failed to call the special session. Then in late December, he said on social media that he had "repeatedly told the members of the Legislature that I am willing to sign a bill that is truly medical marijuana," but stressed that there should be "reasonable restrictions."
Last week, before the House floor vote, Rep. Lee Yancey (R), who chairs the House Drug Policy Committee and who's been working on the legislation with Sen. Kevin Blackwell (R), said that he never imagined he'd be in the position to legalize cannabis. But he said he worked to ensure the bill was focused on providing medicine to patients, not paving a route to a recreational program as critics have claimed.
"When I got involved in this bill, I said, 'How can we build a wall around this program so the people who get it are the people who need it the most, and only the people who need it the most?" Yancey said. "This is not for everybody out on the street. This is not for a bunch of kids. This is for hurting people with debilitating conditions."
A poll released in June found that a majority of Mississippi voters support legalizing marijuana for both medical and recreational use, with 63 percent saying they want the legislature to pass a bill that mirrors the ballot measure that was nullified by the Supreme Court.
Amazon Endorses GOP-Led Bill To Federally Legalize Marijuana
Minnesota Governor Puts Marijuana Legalization Funding In Budget Request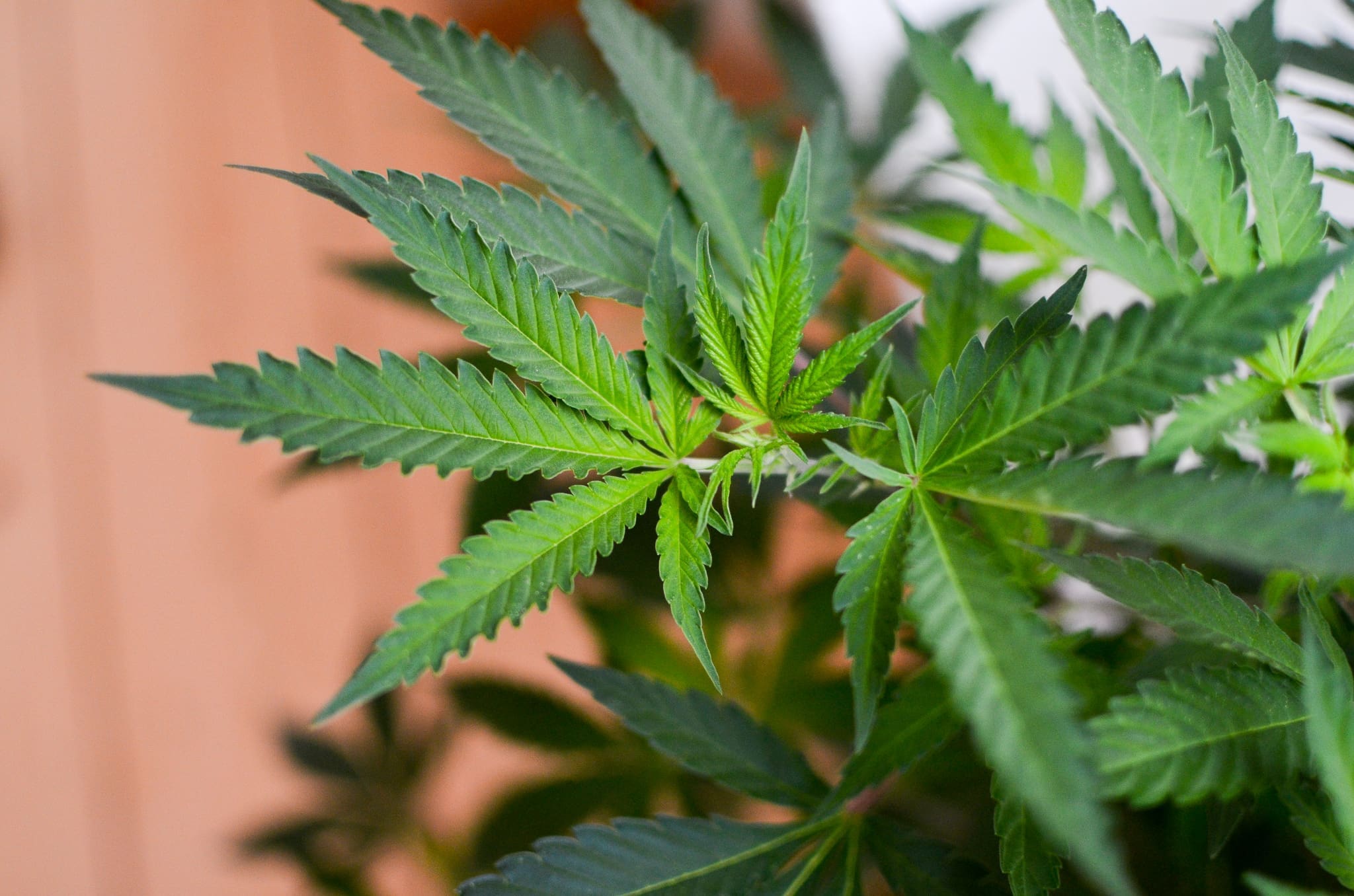 The governor of Minnesota included funding to implement marijuana legalization in his annual budget request to lawmakers on Wednesday—a move that comes while Democratic legislative leaders prepare to advance the reform again this session even as it has stalled in the GOP-controlled Senate.
Gov. Tim Walz (D) has consistently expressed support for the policy change, but he declined to propose putting dollars toward implementation in his last budget request. Now he says he wants funding for multiple programs and departments to launch an adult-use marijuana market in line with a bill that passed the Democratic-controlled House last year.
The governor's recommended funding for legalization would go to numerous state agencies, including those dealing with education, health, public safety, human services, the state Supreme Court, corrections and more.
The budget "also includes funding for grants to assist individuals entering the legal cannabis market, provides for expungement of non-violent offenses involving cannabis, and implements taxes on adult-use cannabis," the request says.
"The Governor and Lieutenant Governor know that Minnesota needs modernized solutions to harness the benefits of legalizing cannabis, including expanding our economy, creating jobs across the state, allowing law enforcement to focus on violent crime, and regulating the industry in order to keep our kids safe," a press release says. "The Governor and Lieutenant Governor recommend funding for the safe and responsible legalization of cannabis for adult-use in Minnesota."
"A new Cannabis Management Office would be responsible for the implementation of the regulatory framework for adult-use cannabis, along with the medical cannabis program, and a program to regulate hemp and hemp-derived products. The recommendation also includes funding for grants to assist individuals entering the legal cannabis market, additional resources for substance use disorder treatment and prevention, provides for expungement of non-violent offenses involving cannabis, and implements taxes on adult-use cannabis."
"Prohibiting the use of cannabis in Minnesota hasn't worked."
Previously, in 2019, the governor directed state agencies to prepare to implement reform in anticipation of legalization eventually passing.
While advocates are hopeful that the sponsors of that legislation will be able to make revisions and advance it through the House again this year, its prospects in the Republican-controlled Senate are less certain. House Majority Leader Ryan Winkler (D) and Senate Minority Leader Melisa Franzen (D) discussed the legislative strategy for enacting the reform last week.
—
Marijuana Moment is already tracking more than 1,000 cannabis, psychedelics and drug policy bills in state legislatures and Congress this year. Patreon supporters pledging at least $25/month get access to our interactive maps, charts and hearing calendar so they don't miss any developments.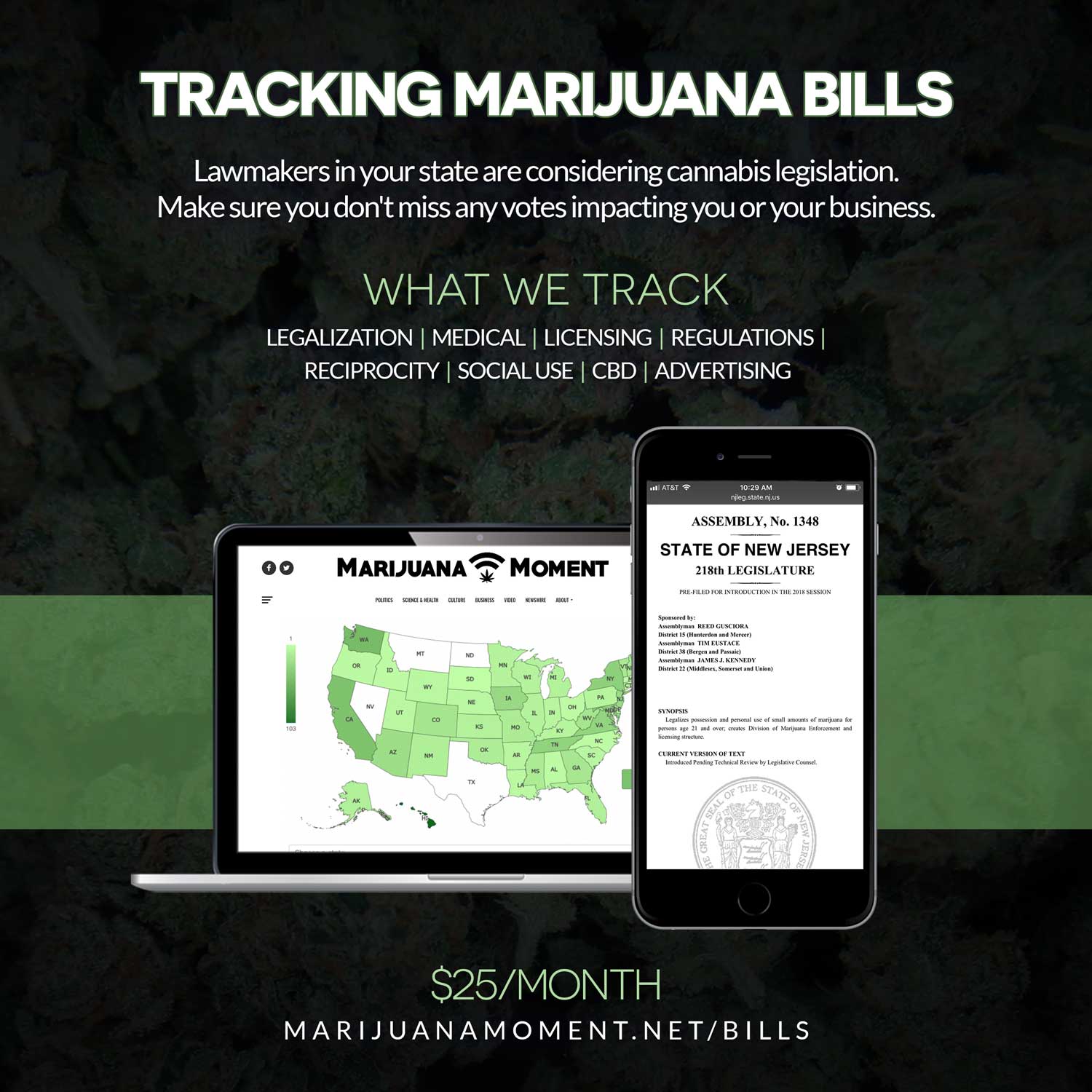 Learn more about our marijuana bill tracker and become a supporter on Patreon to get access.
—
"Because of the hard work done by advocates in recent years, legalizing cannabis for adult-use within a regulated market and expungement of past cannabis convictions is now a mainstream idea that has the support of the Minnesota House of Representatives and Governor Tim Walz," Winkler said in a press release on Wednesday, reacting to the budget proposal.
"Senate Republicans are now the sole barrier preventing Minnesota from legalizing cannabis and expanding adults' personal freedoms," he said. "I invite Senate Republicans to collaborate with advocates and lawmakers this year to advance mainstream policies like legalizing adult-use cannabis and expunging cannabis convictions."
House Majority Leader Ryan Winkler thanked @GovTimWalz today for his for commitment to the legalization of adult-use cannabis and expungement of cannabis convictions. #mnleg

Full statement: pic.twitter.com/eVJstwxnIq

— Minnesota House DFL (@mnhouseDFL) January 26, 2022
Winkler previously said that his bill, which moved through 12 committees before being approved on the floor, is the "product of hundreds of hours of work involving thousands of people's input, countless hearings and public listening sessions—but it is not a perfect bill."
"We will be working with our colleagues in the Minnesota Senate," he added. "We're interested in pursuing legalization to make sure that the bill represents senators' priorities for legalization as well."
Leili Fatehi, campaign manager of Minnesotans for Responsible Marijuana Regulation, told Marijuana Moment that the governor's "inclusion of cannabis legalization as a priority in his proposed supplemental budget is directly responsive to the issues Minnesotans care about most right now."
That includes "the need for more good-paying jobs and more opportunities for Minnesota's farmers, small businesses, and local economies; the need to expunge the past cannabis records of people who are needlessly shut out of the struggling labor market; the need to free up our public safety and criminal justice systems to focus on real violent crimes and criminals; and the need to undo the decades of harm our prohibition laws have inflicted on our neighbors and communities of color," Fatehi said.
While legalization wasn't ultimately enacted last session, the governor did sign a bill to expand the state's medical marijuana program, in part by allowing patients to access smokable cannabis products.
A poll conducted by Minnesota lawmakers that was released last year found that 58 percent of residents are in favor of legalization. That's a modest increase compared to the chamber's 2019 survey, which showed 56 percent support.
The House majority leader said in 2020 that if Senate Republicans don't go along with the policy change legislatively, he hopes they will at least let voters decide on cannabis as a 2022 ballot measure.
Governors outside of Minnesota have also been talking up marijuana reform at the start of the new year.
For example, New York Gov. Kathy Hochul (D) released a State of the State book earlier this month that called for the creation of a $200 million public-private fund to specifically help promote social equity in the state's burgeoning marijuana market. And her budget estimated that New York stands to generate more than $1.25 billion in marijuana tax revenue over the next six years.
The governor of Rhode Island included a proposal to legalize marijuana as part of his annual budget plan—the second time he's done so. And time around, he also added new language to provide for automatic cannabis expungements in the state.
Wisconsin Republicans Announce Limited Medical Marijuana Legalization Bill
Photo courtesy of Philip Steffan.