Marijuana Research Bill Scheduled For Key Congressional Vote Next Week, Committee Announces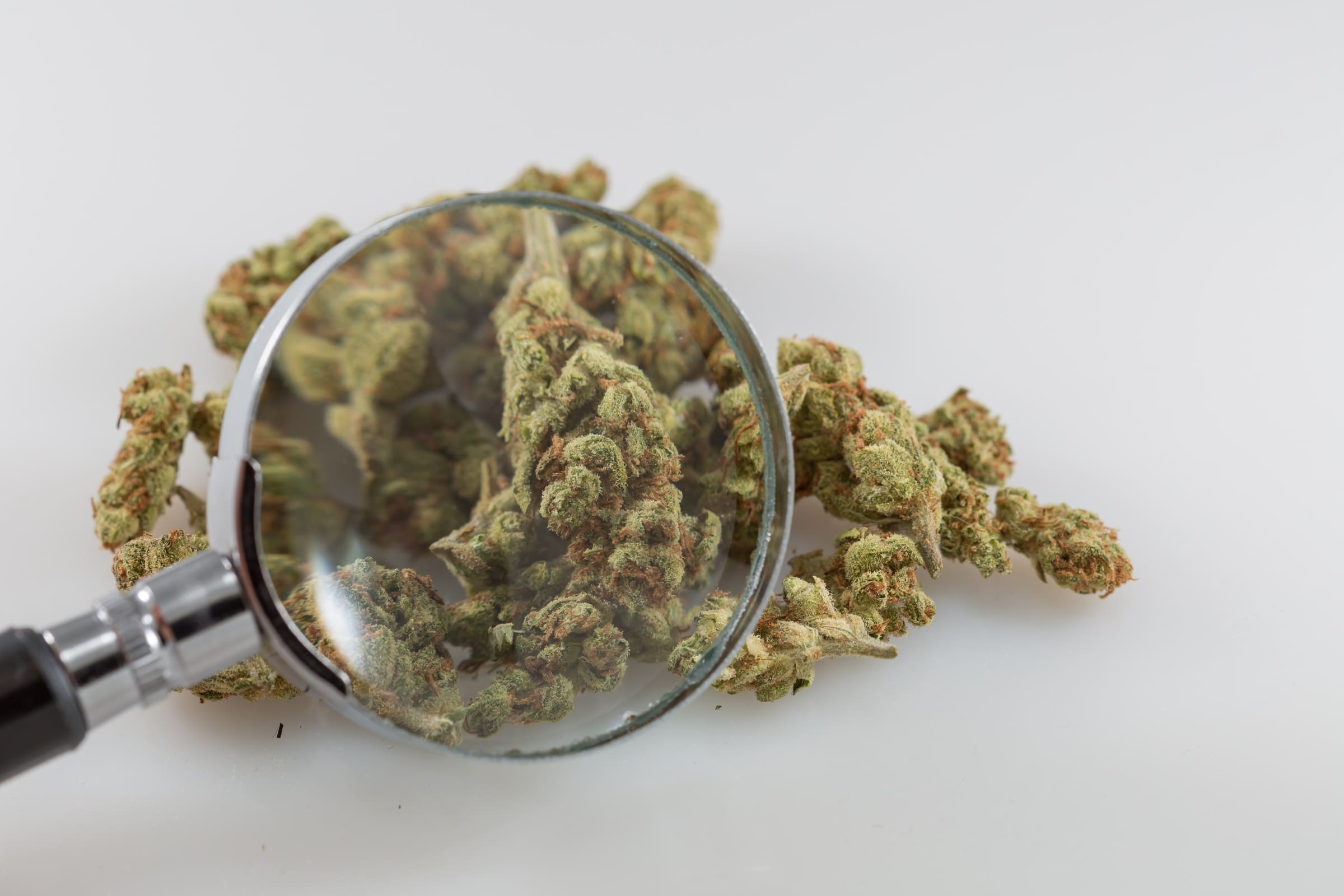 A bipartisan bill to promote and streamline marijuana research has been scheduled for a House committee vote next week.
The Energy and Commerce Committee announced late on Friday that it will mark up the Medical Marijuana Research Act, which would accomplish two goals: First, it would establish a simplified registration process for researchers interested in studying cannabis, in part by reducing approval wait times, minimizing costly security requirements and eliminating additional layers of protocol review.
Second, it would allow certified scientists to obtain research-grade cannabis from private manufacturers. That could resolve an issue identified by researchers and lawmakers, who complain that marijuana produced at the only existing federally authorized facility at the University of Mississippi is difficult to access and is chemically closer to hemp than cannabis available on the commercial market.
Under the bill, which will get a committee vote on Wednesday, there would be no limit on the number of entities that can be registered to cultivate marijuana for research purposes. It would also require the Department of Health and Human Services to submit a report to Congress within five years after enactment to overview the results of federal cannabis studies and recommend whether they warrant marijuana's rescheduling under federal law.
The upcoming markup isn't the only congressional marijuana vote that advocates are following. House leadership recently announced that there will be a floor vote on a comprehensive cannabis legalization bill later this month.
The more limited marijuana research bill is being led by the unlikely duo of pro-legalization Rep. Earl Blumenauer (D-OR) and prohibitionist Rep. Andy Harris (R-MD. It will be subject to amendments during the committee markup, so its provisions could change.
During an Energy and Commerce Subcommittee on Health hearing in January—which was requested by four GOP lawmakers last year—federal health and drug officials, including from the Drug Enforcement Administration (DEA), acknowledged that the current supply of cannabis for research purposes is inadequate and that scientists should be able to access a wider range of marijuana products.
In addition to the Blumenauer-Harris research legislation, the panel also looked at several other marijuana reform bills during that meeting, including two to federally legalize the plant.
DEA said four years ago that it would be taking steps to expand the number of federally authorized cannabis manufacturers, but it has not yet acted on applications.
"Legislative action is necessary in this arena because the DEA has proven time and time again that it is not an honest broker in this process," Paul Armentano, deputy director of NORML, told Marijuana Moment. "Despite pledging over four years ago to expand the pool of federal licensees permitted to provide cannabis for clinical research, the agency has steadfastly refused to do so—leaving scientists with woefully inadequate supplies and varieties of cannabis and cannabis products available for human studies."
"The reality that most high-schoolers have easier access to cannabis than do our nation's top scientists is the height of absurdity and an indictment of the current system," he said.
Last year, scientists sued the agency, alleging that it had deliberately delayed approving additional marijuana manufacturers for research purposes despite its earlier pledge.
A court mandated that DEA take steps to make good on its promise, and that case was dropped after DEA provided a status update.
In March, DEA finally unveiled a revised rule change proposal that it said was necessary due to the high volume of applicants and to address potential complications related to international treaties to which the U.S. is a party.
The scientists behind the original case filed another suit against DEA, claiming that the agency used a "secret" document to justify its delay of approving manufacturer applications.
That was born out when the Justice Department Office of Legal Counsel document was released in April as part of a settlement in the case, revealing, among other things, that the agency feels that its current licensing structure for cannabis cultivation has been in violation of international treaties for decades.
But the bill scheduled for committee action next week stipulates that international treaty obligations "shall not be construed to prohibit, or impose additional restrictions upon, research involving marijuana, or the manufacture, distribution, or dispensing of marijuana, that is conducted in accordance with the Controlled Substances Act, this Act, and the amendments made by this Act."
The legislation has drawn support from a broad array of organizations on both sides of the legalization debate, including Smart Approaches to Marijuana, American Psychological Association, Marijuana Policy Project and American Academy of Neurology.
USDA Reopens Public Comment Period On Hemp Rules Following Intense Industry Pushback
American Medical Association Asks Mississippi Voters To Reject Medical Marijuana Ballot Initiative
A medical marijuana legalization initiative that will appear on Mississippi's November ballot is being targeted by two medical associations that are pushing voters to reject the policy change.
With weeks left until the vote, the Mississippi State Medical Association (MSMA) and American Medical Association (AMA) are circulating a sample ballot that instructs voters on how to reject the activist-led measure. For supporters and opponents alike, the way the ballot is structured can be confusing—a product of the legislature approving an alternative that appears alongside Initiative 65.
"The purpose is to defeat Initiative 65. Initiative 65A will allow the legislature to enact changes to the law, which would not be possible with Initiative 65," the opposition campaign document states. "MSMA is asking for you to join us in educating and encouraging our population to vote against Initiative 65."
This marks the latest obstacle that reform advocates are facing as they work to inform the electorate about how to fill out the ballot to pass their proposal. Despite polls that show support for medical cannabis legalization at 81 percent in Mississippi, opponents aren't acquiescing to public opinion.
MSMA President Mark Horne told WLBT-TV last week that the organization was asked to review the initiative and that "it was immediately clear that this is an effort focused on generating profits for an industry that has no ties to the medical or health care community in Mississippi."
But according to Jamie Grantham, communications director for Mississippians for Compassionate Care (MCC), that talking point has only recently been aired and the campaign didn't receive that feedback until MSMA mounted this opposition push. She told Marijuana Moment on Monday that the group's steering committee is composed of several physicians who also had a hand in drafting the measure's language—and that includes doctors who are part of MSMA.
"Ultimately, it boils down to patients being able to have access to this through their physician. They need to be able to have that conversation with them," she said. "If certain physicians don't see a benefit to that, that's fine. But lots of other physicians do, and that's evidenced undeniably in the 34 other states with medical marijuana programs where patients are receiving relief."
AMA President Susan Bailey argued that "amending a state constitution to legalize an unproven drug is the wrong approach," adding that there are concerns about youth exposure and impaired driving.
That said, a scientific journal published by AMA has printed research showing the advantages of broad marijuana legalization, however, with one recent study showing that people in states where recreational cannabis is legal were significantly less likely to experience vaping-related lung injuries than those in states where it is prohibited.
The organization has long maintained an opposition to legalization but has called for a review of marijuana's restrictive federal Schedule I status.
Marijuana Moment reached out to AMA for comment, but a representative did not respond by the time of publication.
If the Mississippi campaign's measure passes, it would allow patients with debilitating medical issues to legally obtain marijuana after getting a doctor's recommendation. The proposal includes 22 qualifying conditions such as cancer, chronic pain and post-traumatic stress disorder, and patients would be allowed to possess up to 2.5 ounces of marijuana per 14-day period.
In June, lawmakers introduced yet another medical cannabis alternative resolution that would've posed an additional threat to the activist-driven reform initiative. But, to advocates' relief, the legislation didn't advance before lawmakers went home for the summer.
Nebraska Activists Unveil New Medical Marijuana Initiative For 2022 Following Supreme Court Defeat
Nebraska Activists Unveil New Medical Marijuana Initiative For 2022 Following Supreme Court Defeat
Nebraska activists on Monday announced they are filing a new medical marijuana ballot initiative after an earlier version got shot down by the state Supreme Court this month.
The previous proposal had already collected enough signatures from voters and qualified for this November's ballot, but a local sheriff filed a challenge, arguing that it violated the state's single-subject rule that prohibits measures that deal with multiple issues. The secretary of state's office rejected that claim, but the case went to court and a majority of justices ultimately ruled that the proposal would be removed from the ballot.
While advocates are disappointed that the state won't have the opportunity to enact the policy change this year, Nebraskans for Medical Marijuana didn't waste any time putting together a new initiative that they feel will pass the single-subject test and appear on the 2022 ballot.
Language of the new proposal simply states: "Persons in the State of Nebraska shall have the right to cannabis in all its forms for medical purposes."
Of course, that simplified text might satisfy the ballot policy, but it leaves an open questions about what—if any—regulated market would provide people with access to cannabis. It also doesn't define eligibility, so that right to marijuana would appear to be unrestricted as long as person purports to use it for therapeutic reasons.
Those questions, if they remain unanswered by the campaign, could prove to be a sticking point for voters who would otherwise support regulated access to medical cannabis but might be uncomfortable with what could be a "free-for-all" situation that opponents have locked activists into with the single-subject challenge.
That said, the advocacy group says it plans to follow up the new simple constitutional amendment with "trailing statutory initiatives to set up a safe and secure medical cannabis system in Nebraska" if lawmakers fail to pass any medical marijuana  legislation over the next year. That's similar to how casino gaming supporters are pursuing their issue with companion constitutional and statutory ballot measures.
Under this year's blocked initiative, physicians would have been able to recommend cannabis to patients suffering from debilitating medical conditions, and those patients would then have been allowed to possess, purchase and "discreetly" cultivate marijuana for personal use.
Sens. Anna Wishart (D) and Adam Morfeld (D), cochairs of Nebraskans for Medical Marijuana, have tried for years to pass medical cannabis bills in the legislature only to be blocked by opposition from leadership.
Now, between the Supreme Court defeat and legislative inaction, they're charting a new path.
"Families with loved ones suffering from conditions like epilepsy, PTSD, Parkinson's, and cancer have fought for years to make medical cannabis safely accessible in our state as it is in 33 other states," Wishart said in a press release. "This year over 190,000 Nebraskans successfully petitioned our government during a pandemic for that right, and despite receiving qualification from the Secretary of State, our initiative was removed from the ballot by a 5-2 vote from Nebraska's Supreme Court. We will not give up and intend to bring this fight to the legislature in January with a bill that I will introduce and to the ballot in 2022."
Morfeld added that the "new petition language indisputably presents a single subject and makes medical cannabis a constitutional right."
"Then following with several statutory initiatives, we will establish a safe and regulated medical cannabis system," he said. "Nebraskans have a constitutional right to petition their government, and we will not stop until they can exercise their right and have their voices heard on medical cannabis."
We won't stop until Nebraskans can exercise their right to vote to legalize medical marijuana! #Nebraska #Marijuana https://t.co/vGd8MvgPqS

— Senator Adam Morfeld (@Adam_Morfeld) September 28, 2020
While the timing isn't ideal as far as advocates are concerned, given that presidential election years are typically targeted by cannabis reform supporters because of relatively larger turnout by supporters as compared to midterm cycles, 2022 is the next option they're left with. That said, it's possible that the continuing momentum for reform via the ballot could spur legislators to take up the issue in the meantime.
For what it's worth, Nebraska's attorney general said in an opinion last year that efforts to legalize medical marijuana in the state would be preempted by federal law and "would be, therefore, unconstitutional."
New Jersey Marijuana Campaign Launches First Ad As Poll Shows Support For Legalization Referendum
Photo courtesy of Mike Latimer.
Top Illinois And Michigan Officials Give Marijuana Legalization Advice To Pennsylvania Lieutenant Governor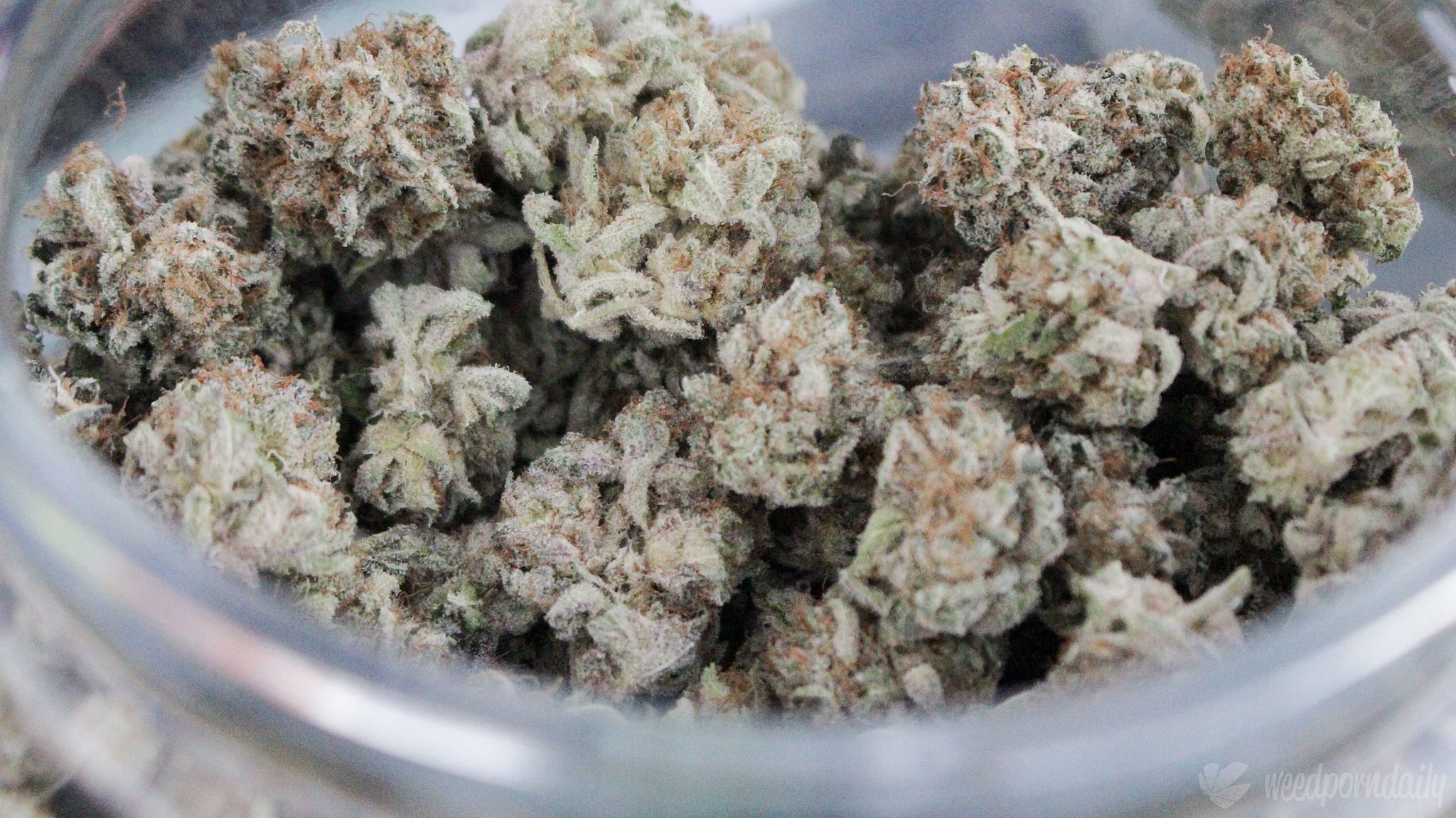 The lieutenant governors of Illinois and Michigan recently gave their counterpart in Pennsylvania some advice on how to approach marijuana legalization in his state.
At a virtual forum on Thursday, Pennsylvania Lt. Gov. John Fetterman (D) put several questions to Illinois Lt. Gov. Juliana Stratton (D) and Michigan Lt. Gov. Garlin Gilchrist (D), asking for tips on how to navigate the policy change as legislators in his state consider his push to enact a legal cannabis system.
"What I hope that Pennsylvania can learn from Michigan is that you can do it right. You do not have to piecemeal this together," Gilchrist said.
Watch along TOMORROW as I talk adult-use legal cannabis with @LtGovStratton and @LtGovGilchrist, whose states have already legalized. pic.twitter.com/dmMqz0hm2Z

— Lt. Gov. John Fetterman (@FettermanLt) September 23, 2020
"When you do it in the right way, it sets you up to create the systems and infrastructure to truly support people as this comes online, to create opportunities for those who have been oppressed and cut out of opportunity because they've been incarcerated or criminalized in the system to be able to participate in the potential prosperity that adult-use cannabis can create for communities in a full and robust and inclusive way," he said.
Fetterman said that, from his perspective, Illinois is "the gold standard of legalizing recreational cannabis" because of how it intentionally approached restorative justice and social equity through reform legislation.
Because Pennsylvania doesn't have a process through which citizens can put initiatives on the ballot, he said he was especially interested in how Illinois crafted an effective cannabis system legislatively.
"We had looked at other states and what was happening in other states, when we did our homework, we realized that really none of the other states had really kind of approached this legislation or their efforts—I think we were the first to do it by legislation—with an intentional lens of equity," Stratton, who purchased cannabis gummies at a dispensary on the state's first day of legal sales, said. "As all of us know, if you're not intentional about equity, it just doesn't happen because of the systems and the systemic racism that we've talked about. It does not happen that you just end up with equity."
"We are working towards making sure that those individuals that were from many of the communities most harmed by the war on drugs could have real opportunity. We're working towards that," she said. "We are repairing the harm of what generations of bad policy—including, again, the war on drugs—has done to these communities that are disproportionately black and brown."
Stratton also emphasized that, under her state's marijuana model, 25 percent of cannabis tax revenue goes toward restorative justice grants for disadvantaged communities. She also noted that Illinois has been consistently "breaking records with sales," even during the coronavirus pandemic. That said, there have been some snags in implementing an equitable model of cannabis business licensing in the state, with several lawsuits filed over the results of a recent application scoring round.
Gilchrist jumped in to offer Fetterman another tip as Pennsylvania navigates through legalization legislation.
"There's another element that I want to discuss that that perhaps is something that you should think about in Pennsylvania, and that is that kind of—I won't call it consensus building per se—but that kind of real and robust and muscular set of community conversations and involvement in the design of implementation is really important," he said.
He said it's important to ensure that there's "accessibility" to enter the industry and remove barriers that keep people from participating.
"You don't want people to be designed out of these opportunities," he said. "And sometimes that can happen, both unintentionally and intentionally."
Fetterman ended the event by reflecting on the increasing bipartisan support around legalization, and both of his guests agreed that their experiences demonstrated as much.
He and Gov. Tom Wolf (D) have been regularly talking about the policy change in recent weeks. At a marijuana reform rally earlier this month, for example, both officials discussed their support for legalization and the need to stand up Pennsylvania's market as more surrounding states pursue legal cannabis models.
Also this month, Wolf took a shot at the GOP-controlled legislature for failing to get the job done. He also floated the idea of passing a bill that would allow the state itself to sell the cannabis to consumers.
While Wolf initially opposed adult-use legalization, he came out in support of the policy change last year after Fetterman led a statewide listening tour last year to solicit public input on the issue.
Shortly after the governor announced that he was embracing the reform, a lawmaker filed a bill to legalize marijuana through a state-run model.
A majority of Senate Democrats sent Wolf a letter in July arguing that legislators should pursue the policy change in order to generate revenue to make up for losses resulting from the COVID-19 pandemic.
The Marijuana Election Has Already Started: Here's What You Need To Know About Early Voting And Registration Deadlines
Photo courtesy of WeedPornDaily.