Congressional Bill Would Allow CBD And Other Hemp Compounds To Be Sold As Dietary Supplements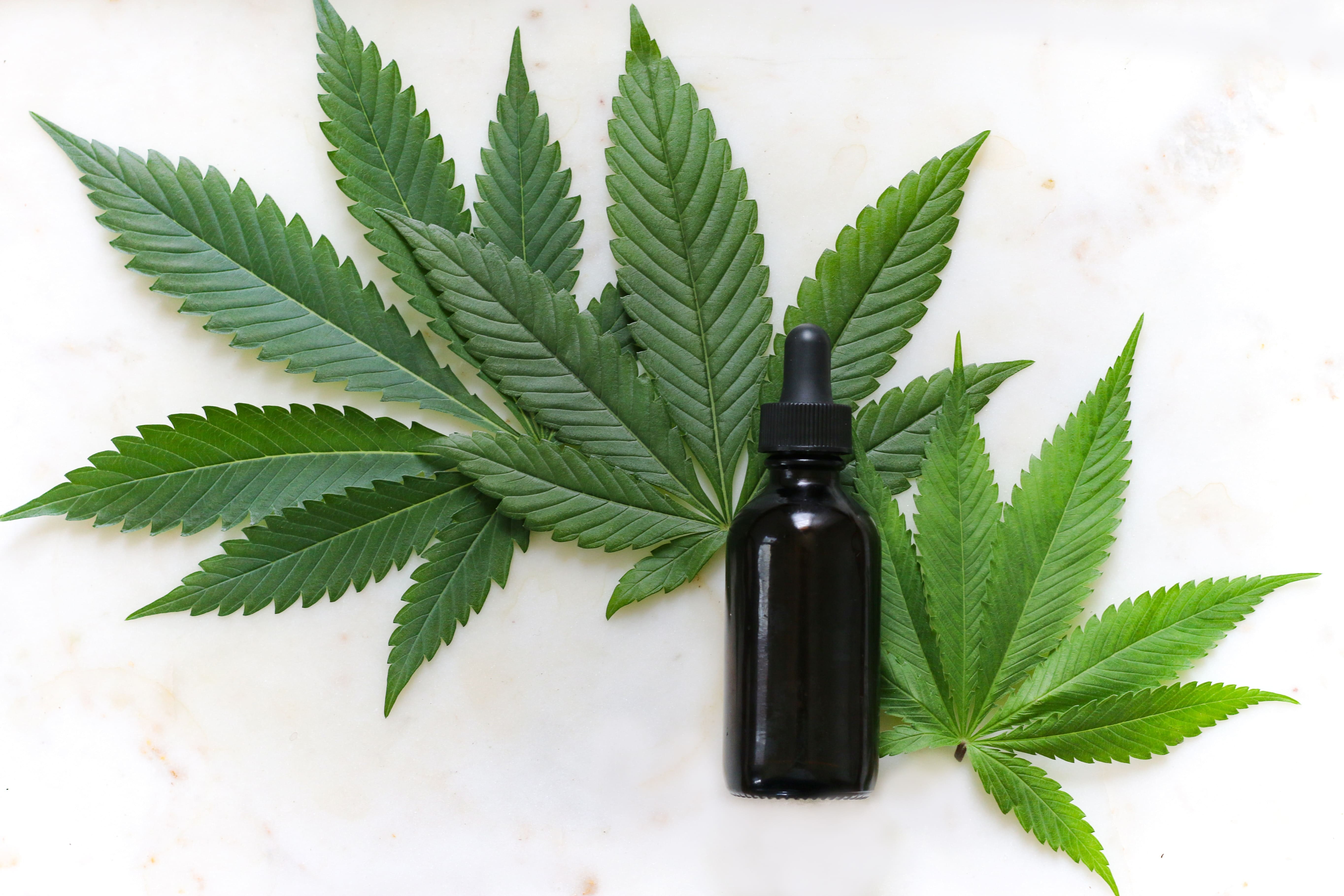 A pair of congressmen on Friday introduced bipartisan legislation to allow cannabidiol (CBD) and other hemp-derived compounds to be marketed and sold as dietary supplements—a change that could clear up legal confusion at retailers across the country.
The proposal, sponsored by Reps. Kurt Schrader (D-OR) and Morgan Griffith (R-VA), is part of an ongoing effort by the federal government to find a path forward on hemp and its derivatives after they were broadly legalized under the 2018 Farm Bill.
The new bill would make clear that Congress wants to see federally regulated CBD and other hemp products made available to American consumers.
"Hemp was historically an important crop for Virginia farmers, and dietary supplements made from it do not possess dangerous addictive qualities," Griffith said in a press release. "Nevertheless, the current state of regulation creates confusion about its legal uses. I joined this bipartisan bill to provide certainty for hemp farmers that their crop may find legal uses."
While the 2018 agricultural legislation allowed the production and sale of hemp under state-approved programs, the federal regulatory framework for products derived from the low-THC version of the cannabis plant has lagged, frustrating businesses and law enforcement. In a letter sent last year to the head of the Food and Drug Administration (FDA), bipartisan lawmakers complained that the agency's "current regulatory posture on CBD has created significant regulatory and legal uncertainty for participants in this quickly evolving industry."
Though the regulatory landscape could soon change—FDA earlier this year reopened a public comment period around how CBD should be regulated, and last month the agency submitted draft enforcement guidelines to the White House—the new bill from Schrader and Griffith would make clear that Congress wants to see action on CBD and other hemp products sooner rather than later.
The legislation, titled the "Hemp and Hemp-Derived CBD Consumer Protection and Market Stabilization Act of 2020," would mandate that "cannabidiol derived from hemp, and any other ingredient derived from hemp shall be lawful under the Federal Food, Drug and Cosmetic Act (21 U.S.C. 301 et seq.) as a dietary ingredient in a dietary supplement."
Hemp-derived dietary products would still be required to comply with federal requirements on packaging and labeling under the proposal, as well as FDA rules regarding new dietary ingredients.
Industry advocates, who have pushed hard to clear a federal path for hemp-derived CBD, say the measure would boost consumer confidence in CBD products and help businesses that poured money into hemp production early, expecting markets to open quickly.
After the 2018 Farm Bill's passage, thousands of farmers and small businesses invested in what was widely seen as a CBD boom, the U.S. Hemp Roundtable, an industry group, said in a press release on Friday. "However, public announcements by the FDA questioning the legality of ingestible hemp-derived products have hindered the progress of the industry and put at risk the livelihoods of many hemp farmers. Not only did the lack of clarity spell economic disaster, but also resulted in a lack of regulations around quality, leaving consumers unprotected," the organization said.
The Schrader/Griffith bill would ensure that #hemp-derived CBD, and other non-intoxicating hemp ingredients, could be lawfully marketed as dietary supplements. Learn more and take action here: https://t.co/vVfSNwwr6o #HempSupporters #hempCBD

— US Hemp Roundtable (@HempRoundtable) September 4, 2020
"Enabling CBD to be lawfully marketed as dietary supplements and mandating that manufacturers comply with the entire existing regulatory framework for dietary supplements would create immense confidence in hemp and CBD products, and would provide great opportunity for hemp farmers across the nation," added Jonathan Miller, the organization's general counsel. He predicted the market for products extracted from hemp would exceed $10 billion within a few years.
The group is asking supporters to encourage Congress to pass the legislation.
It's not the first time such a bill has been introduced. A different group of bipartisan lawmakers introduced a similar measure in January that would have included CBD in the definition of dietary supplements under the Food, Drug and Cosmetic Act. The House, however, hasn't held any hearings or votes vote on the proposal.
Separately on Friday, the U.S. Department of Agriculture (USDA) announced that it will reopen a public comment period on hemp production and testing, seeking additional feedback on topic areas such as interstate commerce, breeding and testing methodology. The public comment period first closed in January, but the agency said the initial round of more than 4,600 comments identified a handful of crucial issues. Industry advocates hope the agency's decision to seek further input could mean revisions to some of the agency's more onerous restrictions, such as one that requires hemp be tested only at laboratories certified by the Drug Enforcement Administration, which critics have warned could create a production bottleneck.
Miller at the U.S. Hemp Roundtable told Marijuana Moment that the group is "hopeful" that after the new comment period, USDA will arrive at a "final rule that hemp farmers and industry can embrace."
Hemp and Hemp-Derived CBD C… by Marijuana Moment
USDA Reopens Public Comment Period On Hemp Rules Following Intense Industry Pushback
Photo by Kimzy Nanney