Bipartisan Lawmakers File Congressional Bill To Encourage Marijuana Research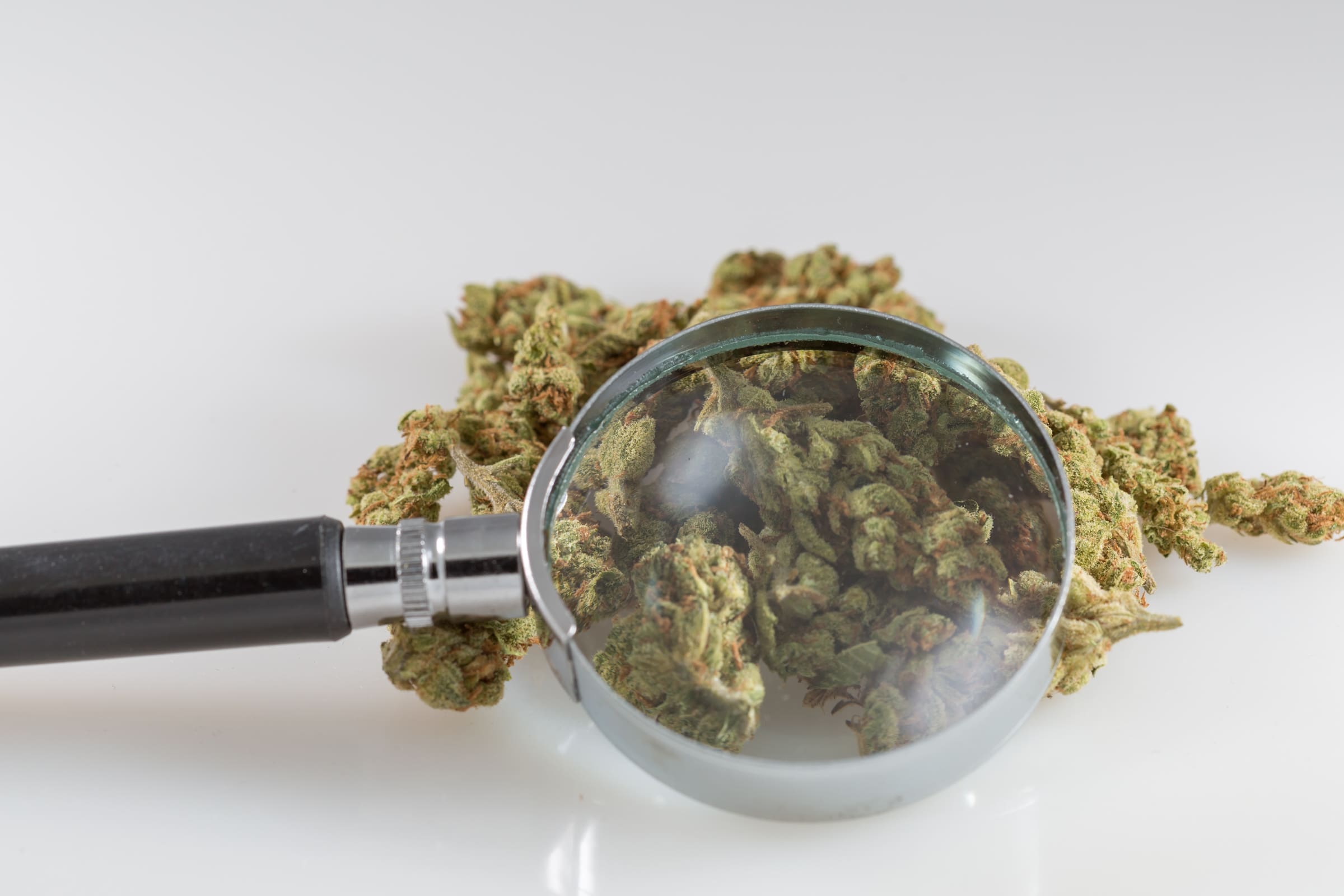 A bipartisan group of House members introduced a bill on Wednesday that would eliminate barriers to research into medical cannabis.
Reps. Earl Blumenauer (D-OR), Andy Harris (R-MD), Zoe Lofgren (D-CA), Morgan Griffith (R-VA), Debbie Dingell (D-MI) and Rob Bishop (R-UT) are sponsoring the legislation.
The bill would accomplish two goals: First, it would establish a "less cumbersome registration process" for researchers interested in studying marijuana by "reducing approval wait times, costly security measures, and additional, unnecessary layers of protocol review," according to a summary.
Second, it would allow certified scientists to obtain research-grade cannabis from private manufacturers. That could resolve an issue identified by researchers and lawmakers, who complain that marijuana produced at the only existing federally authorized facility at the University of Mississippi is difficult to access and is chemically closer to hemp than cannabis available on the commercial market.
"[Forty-seven] states have legalized some form of cannabis, yet the federal government is still getting in the way of further progress on the potential for research," Blumenauer said in a press release. "We owe it to patients and their families to allow for the research physicians need to understand marijuana's benefits and risks and determine proper use and dosage."
Harris, a vocal opponent of cannabis legalization who was the lead sponsor of previous versions of the research-focused bill in prior Congresses under Republican control, said that as a physician, he "cannot stress enough how critical this legislation is to the scientific community."
"Our drug policy was never intended to act as an impediment to conducting legitimate medical research. If we are going to label marijuana as medicine, we need to conduct the same rigorous scientific research on efficacy and safety that every other FDA-approved treatment undergoes. This legislation will facilitate that research by removing the unnecessary administrative barriers that deter qualified researchers from thoroughly studying medical marijuana."
Today I and Reps. Blumenauer, Lofgren, Griffith, Dingell, and Bishop introduced the Medical Marijuana Research Act of 2019:https://t.co/NCqZoZTCau

— Rep. Andy Harris, MD (@RepAndyHarrisMD) July 17, 2019
"At first glance, it may seem like a strange partnership—one of the most vocal critics of the ever-advancing tide of cannabis legalization and one of legalization's most ardent advocates—co-sponsoring a cannabis bill together," Blumenauer and Harris, who rarely agree on cannabis issues, wrote in an op-ed they coauthored about the new legislation. "Dig a bit deeper into the debate, however, and our odd couple makes a bit more sense. We may come from different sides of the issue, but we can agree on one thing—the federal government should not stand in the way of legitimate, scientific medical cannabis research."
"While we may disagree about the medical value of cannabis and the various state efforts to legalize cannabis, it is beyond dispute that the barriers to cannabis research inhibit this nation's ability to both thoroughly evaluate the benefits and risks associated with increased cannabis use and craft responsible policy governing such use," they wrote.
It is beyond dispute that the barriers to marijuana research inhibit this nation's ability to both thoroughly evaluate the benefits and risks associated with increased marijuana use and craft responsible policy governing such use. @repblumenauer https://t.co/U17f4Nb4t2

— Rep. Andy Harris, MD (@RepAndyHarrisMD) July 18, 2019
Besides the sponsors, supporters of the legislation include prohibitionist group Smart Approaches to Marijuana (SAM), the American Psychological Association, Marijuana Policy Project and the American Academy of Neurology.
SAM President Kevin Sabet said in a statement that the organization hopes "Congress will move swiftly to pass it and reduce barriers to researching marijuana to produce new FDA-approved medicines."
The bill's aims are similar to those of a separate piece of bipartisan marijuana research legislation that was filed in the Senate last month.
Sens. Dianne Feinstein (D-CA), Brian Schatz (D-HI) and Chuck Grassley (R-IA) introduced that proposal, which aims to expedite the application process for researchers who want to study cannabis and promote the development of FDA-approved drugs derived from marijuana.
"There is evidence of marijuana's potential medicinal benefits in treating conditions including cancer, epilepsy, and glaucoma," Griffith said. "In order to move forward in evaluating the medicinal value of medical marijuana and determining its accompanying side effects, it is critical that we remove barriers to research."
"To that end, I am pleased to join in reintroducing this bipartisan legislation," he said. "The Medical Marijuana Research Act constitutes common sense legislation that could open the door to treatment that can substantially improve the quality of patient care."
Read text of the new House marijuana research bill below:
Blumen 026 XML by Marijuana Moment on Scribd
Bipartisan Senators Introduce Marijuana And CBD Research Bill