Federal Agency Says USDA's Hemp Rules "Stifle" Industry Growth And Hurt Small Businesses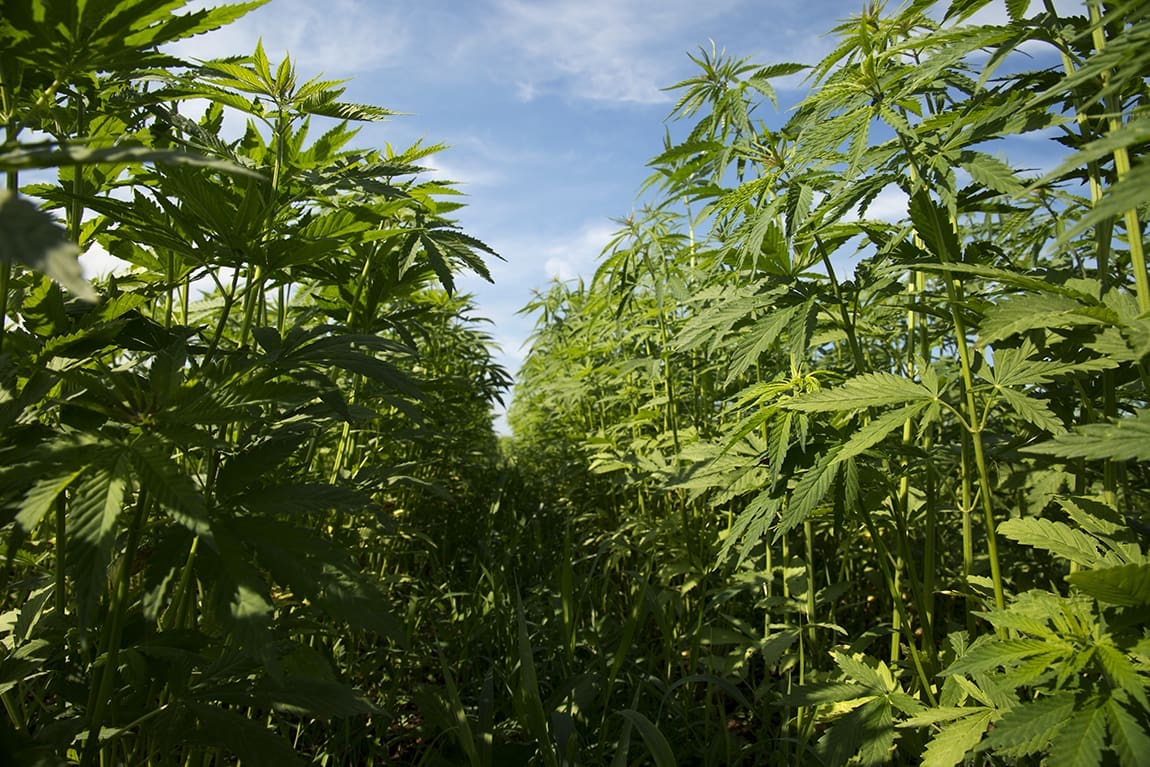 The federal Small Business Administration (SBA) is calling on the U.S. Department of Agriculture (USDA) to make a series of changes to its proposed hemp rules that in their current form threaten to "stifle" the newly legal industry.
The agency's independent Office of Advocacy said that while it appreciates that USDA reopened a public comment period on its Interim Final Rule for the crop, small businesses "remain deeply concerned about the impact this rule will have on their ability to legally grow hemp should the rule be finalized without any modifications."
"The rule has already stifled the industry as many farmers have chosen not to grow hemp this year until they are certain about what the requirements are, and whether they can produce compliant crops without the risk of a total loss of their investment due to mandatory destruction of hot crops," it said in a comment submitted on Thursday, referring to plants that exceed allowable THC limits. "In some instances, [businesses] have noted that the rules are so stringent that they feel as though they are being set up to fail."
USDA announced it was reopening the comment period last month, citing intense demand from stakeholders who have expressed concern about a number of specific regulations. The department outlined 12 areas where it was seeking additional feedback, including several that industry representatives have identified as very consequential.
SBA subsequently sent a letter to the agency asking it to lengthen a public comment period from 30 to 60 days, but that wasn't heeded and the feedback period closed again last week.
In its latest comment, SBA focused on five proposed rules that it hopes USDA will revise. That includes regulations concerning prescribed hemp sample collection methods, disposal requirements for so-called "hot hemp," the 15-day harvest window and the requirement that crops be tested only by labs registered with the Drug Enforcement Administration (DEA).
"Advocacy appreciates [Agricultural Marketing Service] reopening the comment period to consider additional comments and recommendations in advance of issuing a final rule," SBA wrote. "Advocacy is concerned that if finalized without modification the rule will inhibit small business growth. Advocacy urges AMS to give full and thorough consideration to the above issues and proposed regulatory alternatives."
SBA's nine-page letter suggests that USDA's restrictive rules will benefit large businesses while forcing smaller operators out of the market.
"Because hemp is a nascent industry, it has the potential to attract new farmers provided the regulations are not so restrictive as to inhibit industry growth," it says. "Only those businesses with adequate capital and capacity for large-scale operations would be able to survive and comply with the requirements of the rule."
The office also released a one-page fact sheet outlining its concerns about the proposed hemp rules.
While SBA has been an advocate for hemp farmers, the same can't be said for its position on the broader marijuana industry. For example, the agency in March that cannabis businesses are not eligible for disaster relief loans meant to lessen the blow of the coronavirus pandemic.
All told, it appears that USDA is taking seriously the feedback it's received and may be willing to make certain accommodations on these particular policies. The department's rule for hemp, when finalized, is set to take effect on October 31, 2021.
In July, two senators representing Oregon sent a letter to Perdue, expressing concern that hemp testing requirements that were temporarily lifted will be reinstated in the agency's final rule. They made a series of requests for policy changes.
Senate Minority Leader Chuck Schumer (D-NY) wrote to Perdue in August, asking that USDA delay issuing final regulations for the crop until 2022 and allow states to continue operating under the 2014 Farm Bill hemp pilot program in the meantime.
Sen. Cory Gardner (R-CO) also called on USDA to delay the implementation of proposed hemp rules, citing concerns about certain restrictive policies the federal agency has put forward in the interim proposal.
The earlier pilot program was initially set to expire on October 31, but it was extended to September 2021 through a congressional continuing resolution that the president signed late last month.
The senators weren't alone in requesting an extension, as state agriculture departments and a major hemp industry group made a similar request to both Congress and USDA in August.
Perdue has said on several occasions that DEA influenced certain rules, adding that the narcotics agency wasn't pleased with the overall legalization of hemp.
Amid the coronavirus pandemic, hemp industry associations pushed for farmers to be able to access to certain COVID-19 relief loans—a request that Congress granted in the most recent round of coronavirus legislation.
While USDA previously said that hemp farmers are specifically ineligible for its Coronavirus Food Assistance Program, that decision was reversed last month. While the department initially said it would not even reevaluate the crop's eligibility based on new evidence, it removed that language shortly after Marijuana Moment reported on the exclusion.
Two members of Congress representing New York also wrote a letter to Perdue in June, asking that the agency extend access to that program to hemp farmers.
Hemp farmers approved to produce the crop do stand to benefit from other federal loan programs, however. The department released guidelines for processing loans for the industry in May.
Read SBA's comment to USDA on its proposed hemp rules below: 
Advocacy Hemp Comment Lette… by Marijuana Moment
U.S. Government Supports Removing Marijuana From Strictest Global Drug Schedule
Photo courtesy of Brendan Cleak.