USDA Denies Coronavirus Benefits For Hemp Farmers But Later Seems To Reverse Reevaluation Block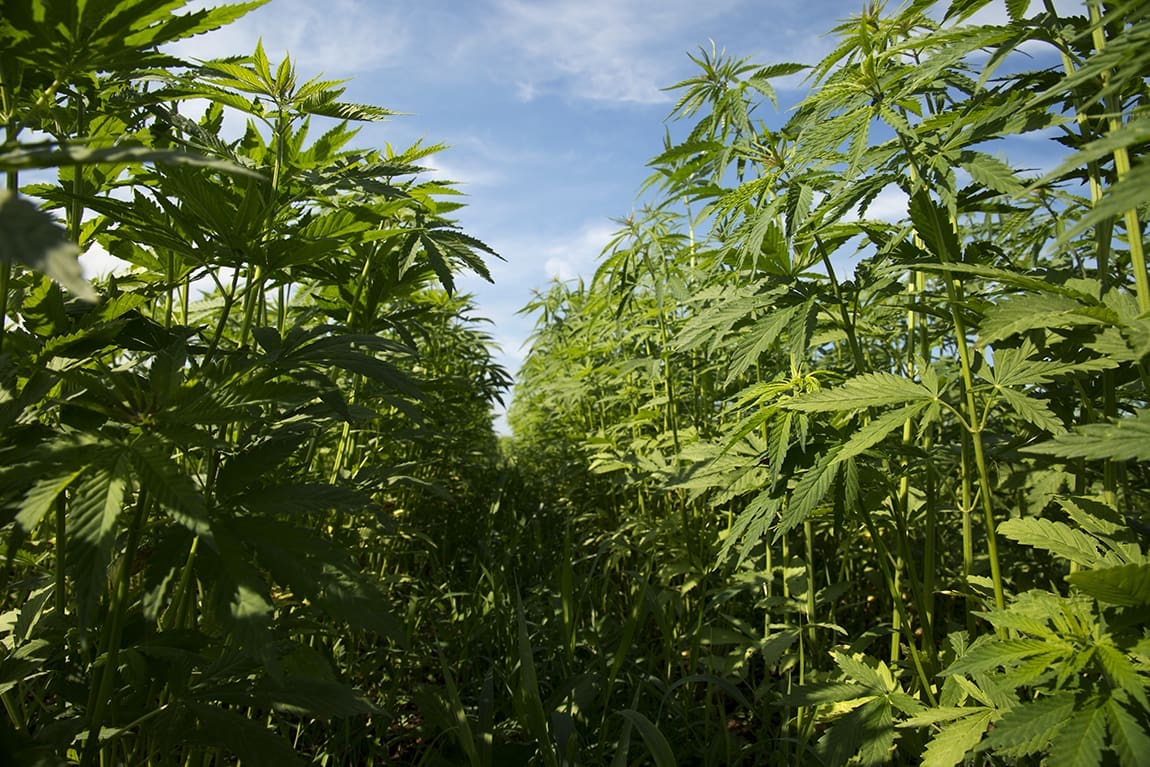 The U.S. Department of Agriculture (USDA) announced on Tuesday that hemp growers are specifically ineligible for a coronavirus relief program it's running. But hours after Marijuana Moment reported that the department also singled out hemp as being specifically ineligible for any reevaluation, the government removed that language from the initial notice.
The stated reason for the crop's exclusion is because it found hemp prices did not suffer a five percent or greater decline from January to April. USDA originally made the notable decision to exclude hemp as one of only two commodities that wouldn't receive a reevaluation of eligibility even if "credible evidence" surfaced that the crop's market did experience such declines. The other was tobacco.
The list of ineligible commodities includes "sheep more than two years old, eggs/layers, soft red winter wheat, hard red winter wheat, white wheat, rice, flax, rye, peanuts, feed barley, Extra Long Staple (ELS) cotton, alfalfa, forage crops, hemp, and tobacco," the department said in notice about its Coronavirus Food Assistance Program (CFAP).
Initially USDA included this line in the notice:  "However, for all commodities except for hemp and tobacco, USDA may reconsider the excluded commodities if credible evidence is provided that supports a five percent price decline."
Now the line has been revised to state: "USDA may reconsider the excluded commodities if credible evidence is provided that supports a five percent price decline."
CFAP is a $19 billion immediate relief program that "includes direct support to agricultural producers." It was established as part of the first approved COVID-19 package passed by Congress.
Hemp industry advocates have expressed disappointment over USDA's action, arguing that like any other industry, the hemp market is experiencing unique challenges amid the pandemic and shouldn't be written off from this program.
Very disappointing to see #hemp explicitly excluded by @USDA for assistance through the Coronavirus Food Assistance Program. Makes our regulatory relief efforts even more urgent.https://t.co/XKUdSTHn7M

— US Hemp Roundtable (@HempRoundtable) May 19, 2020
Jonathan Miller, general counsel for the U.S. Hemp Roundtable, told Marijuana Moment in a phone interview on Tuesday, prior to the department's walking back the revelation exclusion, that the group "anticipated the challenge of demonstrating the five percent price decline, but we were hopeful that we were going to be able to have an opportunity to demonstrate that it occurred."
"The challenge we have is we're not a mature industry right now. We don't have some mature, sophisticated pricing data like for corn or soybeans," he said. "We thought we would be able to put together a case given the real hardships for hemp farmers that have faced in the past few months."
He told Marijuana Moment on Wednesday, after the revision to the USDA notice was made, that the group is "pleased USDA removed the provision" related to reevaluations.
Miller stressed that the industry isn't looking for a special handout and is simply asking for equitable treatment during the pandemic.
"The biggest challenge is that, entering into COVID, the hemp industry had been really seriously disrupted. We have seen in the past six, seven, eight months, a sharp decline in hemp prices," he added, noting that a large part of the problem is the lack of Food and Drug Administration regulations allowing hemp-derived CBD to be marketed as a dietary supplement or food additive.
"As a result, the retail market for hemp products—of which CBD is about 80 percent or more—has shrunken while hemp supply has increased, leading to dramatic, falling prices. This was the state of play before COVID," he said. "Now COVID hits, and while it is difficult as a new industry to measure the specific economic impact—since we don't have the realtime price data that corn and soybeans do—we do know that the same kind of disruption that farmers are having for other crops, whether it's transportation or labor, are happening to hemp."
This development from USDA seems unusual given that the department has seemingly made a significant effort to demonstrate that it is supportive of the hemp industry and is actively working to ensure that the market has the resources it needs to expand since the crop's federal legalization in 2018.
Even amid the health crisis, USDA has been systematically approving state and tribal hemp plans on a rolling basis while at the same time pushing to normalize the industry—by providing hemp businesses with access to federal crop insurance, for example. It also recently released guidance on processing federal loans for the hemp industry.
This story has been updated to reflect changes to USDA's notice that were made following the original publication of this article.
34 Bipartisan Attorneys General Tell Congress To Pass Marijuana Banking As Part Of Coronavirus Bill
Photo courtesy of Brendan Cleak.