Hemp Industry Secures Federal Coronavirus Relief For Farmers In Senate-Passed Bill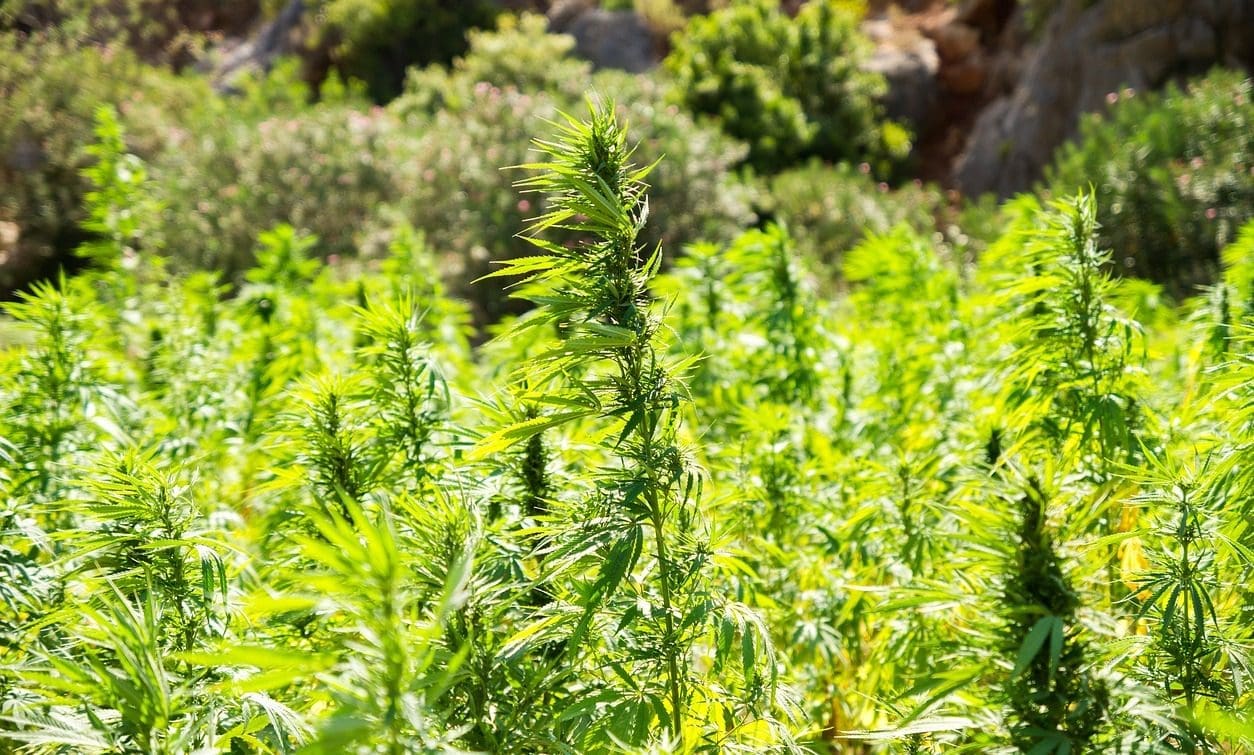 The hemp industry scored a victory on Tuesday after the Senate passed a coronavirus relief bill that, for the first time, will allow farmers to access a certain federal loan program amid the pandemic.
Farmers have historically been left out of disaster relief legislation through the federal Small Business Administration (SBA) because they're eligible for separate programs under the U.S. Department of Agriculture (USDA). But those programs are designated for natural disasters, and so industry advocates have been pushing Congress to allow farmers to be eligible for SBA's Economic Injury Disaster Loan (EIDL) program.
With the coronavirus response bill expected to be passed by the House and signed by President Trump later this week, it seems they got their wish. The development comes after a coalition of hemp industry associations sent a letter to the SBA head, urging a policy change to ensure access to EIDL.
As before, hemp farmers and businesses are eligible for SBA's Paycheck Protection Program under the new legislation.
"We are excited that our advocacy efforts yielded real results for hemp farmers," the advocacy group Vote Hemp wrote in an email blast to supporters on Wednesday.
The Hemp Roundtable also thanked supporters and ally groups for advocating for SBA access in a separate message. However, the group said it remains to be seen whether hemp producers can qualify for USDA's Food Assistance Program and that it "will be working with our contacts on Capitol Hill and the USDA to try to ensure the maximum support."
The hemp industry certainly did make a strong push, but it should also be noted that stakeholders in the agriculture industry overall pushed for this policy change for farmers, and Senate Majority Leader Mitch McConnell (R-KY) thanked the head of the Senate Agriculture Committee for advocating for the issue.
SBA has made much of its support for the hemp industry, despite ongoing questions about the extent to which these businesses can benefit from their programs.
USDA, meanwhile, has continued to approve state and tribal regulatory proposals for domestic hemp programs. Florida and Kansas were the latest to have their proposals accepted last week.
While the hemp industry is seeing some successes amid the health crisis, marijuana companies continue to struggle as they fight for access to federal financial relief.
On Wednesday, 10 senators sent a letter to the body's leadership, urging them to include SBA access for cannabis companies in future coronavirus legislation. A coalition of House members made a similar request last week.
In a letter to state treasurers that was delivered earlier this month, a coalition of marijuana industry associations urged the officials to pressure their congressional delegations to include SBA access for cannabis firms in future coronavirus legislation. They also want the states to explore providing separate loan and lending programs for the market.
Reps. Joyce Beatty (D-OH) and Joe Kennedy III (D-MA) also asked leadership last week to make it so that business owners with prior convictions, including for simple marijuana possession, aren't disqualified from SBA's Paycheck Protection Program.
Colorado Gov. Jared Polis (D) recently sent a letter asking a congressman from his state to take up the issue with his colleagues and ensure SBA access for the cannabis industry.
Lawmakers are also making a different kind of COVID-related cannabis push concerning veterans access to marijuana. In a letter led by Sen. Elizabeth Warren (D-MA) last week, members of the Massachusetts congressional delegation urged the head of the U.S. Department of Veterans Affairs to allow its doctors to issue verbal recommendations for medical cannabis amid the pandemic.
Senators Want Marijuana Businesses To Qualify For Federal Coronavirus Relief Programs
Photo courtesy of Pixabay.