USDA Unveils Guidelines For Federal Loans To Hemp Business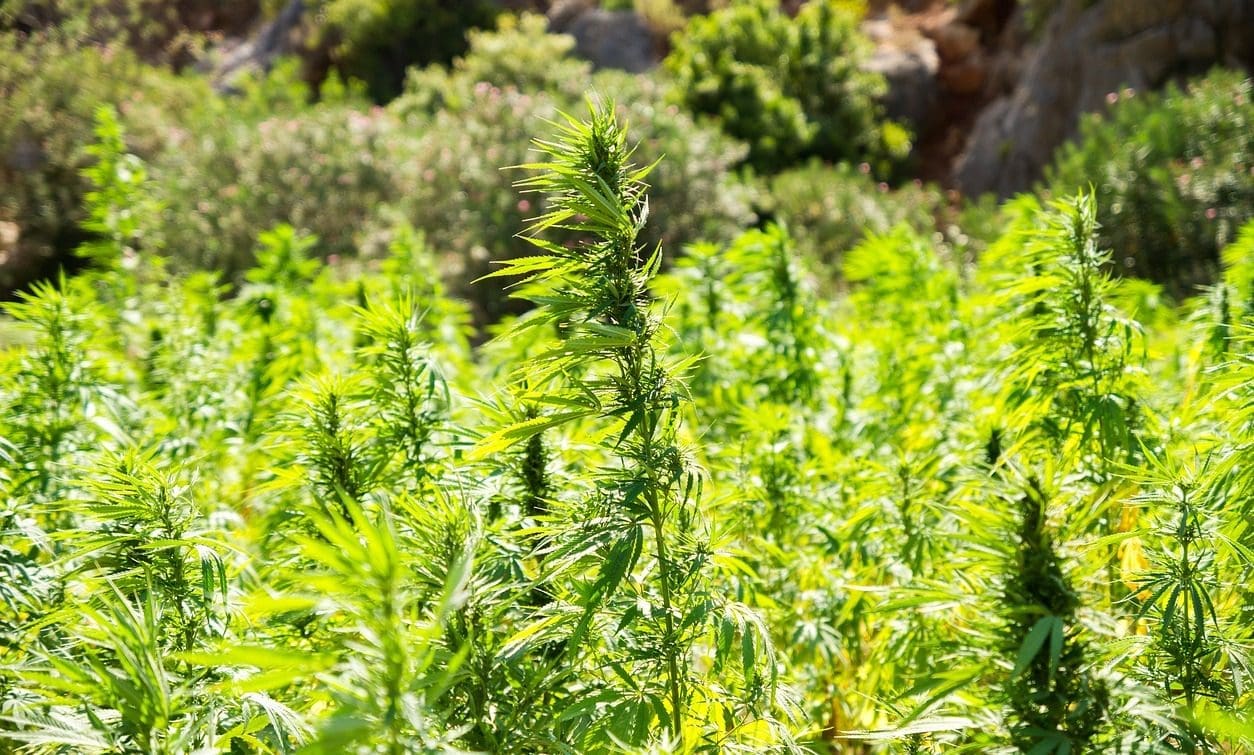 The U.S. Department of Agriculture (USDA) recently released guidelines for processing federal loans for the hemp industry.
Since hemp was federally legalized under the 2018 Farm Bill, it is now considered an agricultural commodity like any other crop, and USDA has taken several steps to sync the market with its various programs and services. And the department's new memo to state and county offices provides clarity on how to process direct or guaranteed loan applications for hemp producers.
The seven-page document, which was released last month, describes the various requirements a hemp business must satisfy in order to access USDA's lending services. Chief among those requirements is for a prospective borrower to be licensed under a USDA-approved state or tribal hemp program, or under USDA's basic regulations if the jurisdiction the business operates in has not submitted its own rules.
"While it's understood that this new commodity will likely produce some servicing challenges because of State and Federal regulations, it should be treated as closely as possible to any other agricultural commodity and serviced in the same manner," the memo states. "Hemp will be considered like any other borrower produced commodity, if the hemp was produced under a license authorized by the 2014 or 2018 farm bills, and provided the crop is not abandoned or destroyed."
Borrowers who are not licensed to grow hemp will be considered in non-monetary default and any losses will not be covered.
While the document emphasizes that hemp should generally be treated the same as other crops, it also acknowledges unique requirements and challenges that the market continues to face.
For example, hemp that contains more than 0.3 percent THC must be disposed of under the department's rules. And, the memo says, USDA's Farm Service Agency (FSA) "will not pay for these services for direct loans and FSA will not cover a lender's advance to the borrower to cover the cost as part of any guaranteed loan loss claim."
Officials should also be cognizant of ongoing problems with banking access for the industry, as some financial institutions still decline to service businesses that produce the crop despite its federal legalization.
"Applicants should ensure the availability of a banking institution authorizing these financial transactions to ensure availability of proceeds to support payment of expenses and debts," USDA said. "Additionally, producers will be required to assign their sale proceeds to FSA in an amount not to exceed their annual payment."
For direct and guaranteed loans, hemp businesses must have a contract with FSA laying out termination policies and their ability to repay the loans. Part of that calculus should involve looking at the "intended use of hemp being produced," whether that's fiber, seed or CBD oil.
The Farm Bill doesn't allow for hemp licenses to be transferred, which also has some lending service implications, USDA wrote.
The memo says that "if the borrower defaults on the loan, dies, or abandons the operation, under no circumstance could another legal individual, lender, or FSA Agency official obtain the right to the commodity and attempt to liquidate it as a full or partial income recovery attempt."
This latest document seems to build off the establishment of loan programs for hemp businesses that was described in a memo released in February. The purpose of that notice, which itself was an update to one published last October, was to provide "updated guidance on the analysis and evaluation of Direct Loan applications and/or requests for guaranteed loans for industrial hemp growers, especially as it relates to contracts."
USDA announced last year that producers operating under the 2014 Farm Bill could access certain federal loans, but it said regulations had to be developed for those growing hemp under the latest agriculture legislation. In the time since, the department has been systematically approving state and tribal hemp plans on a rolling basis while at the same time pushing to normalize the industry—by providing hemp businesses with access to federal crop insurance, for example.
More recently, the hemp industry scored a victory after Congress passed legislation last month stipulating for the first time that farmers who cultivate the crop are eligible for federal coronavirus relief programs through the Small Business Administration.
Trump Admin Could Let Researchers Study Marijuana Dispensary Products, Scientist Argues After DOJ Memo Released
Photo courtesy of Pixabay.