Hemp Groups Push Federal Agency To Include Farmers In Coronavirus Relief Effort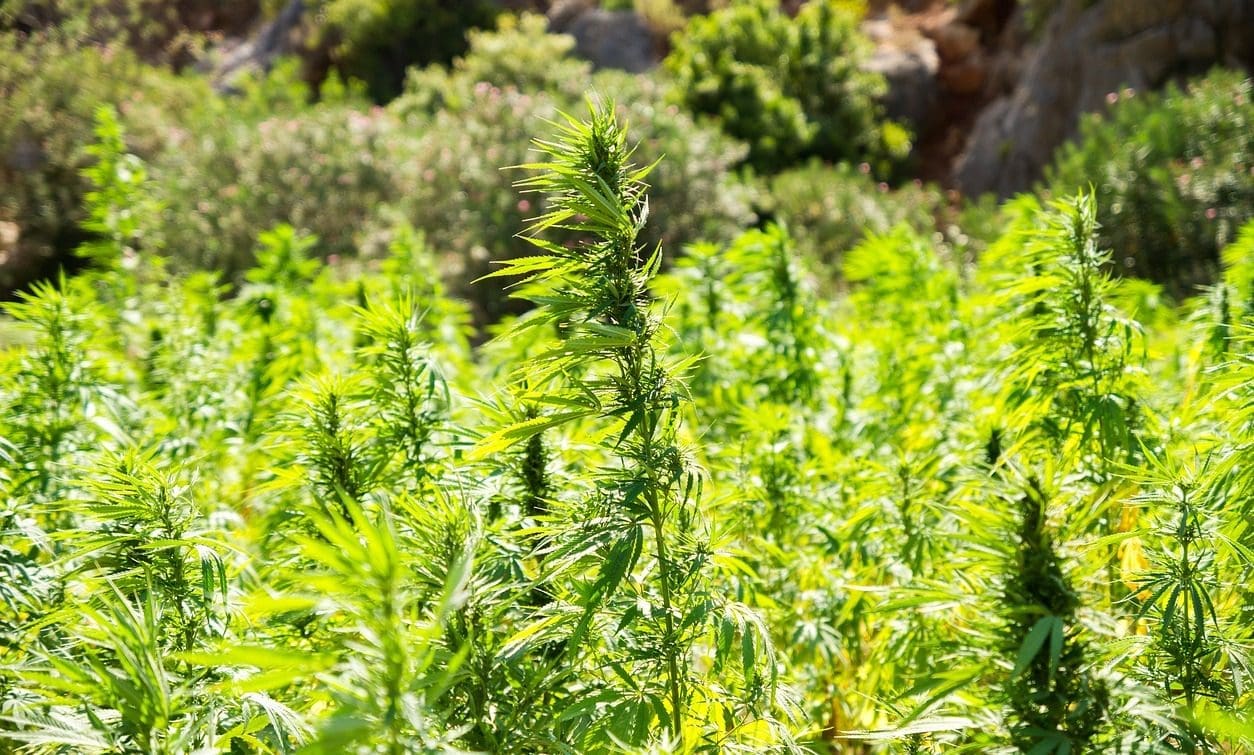 A coalition of hemp industry associations sent a letter to the head of the federal Small Business Administration (SBA) on Monday, urging the agency to extend access to certain coronavirus relief loans to farmers who cultivate the crop.
While SBA has touted its support for the hemp market since the crop was federally legalized under the 2018 Farm Bill, the organizations said there is a lack of clarity surrounding which of the agency's programs hemp businesses are eligible for, and they expressed frustration that farmers in general are excluded from participating in the Economic Injury Disaster Loan program.
The U.S. Department of Agriculture (USDA) typically addresses disaster relief needs in the agriculture community, which is why farmers can't receive help from that particular SBA loan program. However, USDA handles natural disasters, not pandemics, so the groups said SBA needs to revise its eligibility requirements so farmers don't get left behind.
"Farmers are experiencing significant headwinds and instability as a result of the COVID-19 pandemic and must be able to access disaster relief programs that can  support them now," the letter, which was signed by Vote Hemp, U.S. Hemp Roundtable, U.S. Hemp Growers Association, Hemp Industries Association, National Industrial Hemp Council, Midwest Hemp Council, Hemp Feed Coalition and Nebraska Hemp Industries Association, states. "We believe it was congressional intent to include in that expanded eligibility farms and other agricultural enterprises."
"We urge SBA to clarify that agricultural enterprises are eligible for the EIDL program as well as the emergency grant program," it continues. "We also ask that SBA issue clear guidance confirming that agricultural enterprises are eligible for other SBA programs included in the CARES Act. We request that this guidance also be provided to SBA regional and field offices where farmers will undoubtedly inquire."
"Farmers and rural communities are essential to the food and energy security of our nation," the groups said. "Family farm businesses are relying on SBA to help them stay afloat during this time of heightened market unpredictability and economic hardship. The families that run these businesses cannot afford the further unpredictability of uncertain SBA program access."
Eric Steenstra, president of Vote Hemp, told Marijuana Moment that advocates "appreciate that SBA has advocated on behalf of the hemp industry but are concerned that hemp producers are not able to access SBA relief programs including the Emergency Income Disaster Loans."
"We urge the SBA and Congress to provide the same relief to hemp farmers that is being offered to other businesses," he said.
Hemp businesses do qualify for SBA's Paycheck Protection Program, however—a benefit that specifically isn't afforded to state-legal marijuana companies, or even businesses that work indirectly with the industry such as accounting or law firms.
That's an issue that advocates, stakeholders and some lawmakers are attempting to address.
In a letter to state treasurers that was delivered earlier this month, a coalition of marijuana industry associations urged the officials to pressure their congressional delegations to include SBA access for cannabis firms in future coronavirus legislation. They also want the states to explore providing separate loan and lending programs for the market.
On Monday, Colorado Gov. Jared Polis (D) sent a letter asking a congressman from his state to take up the issue with his colleagues and ensure SBA access for the industry.
Rep. Earl Blumenauer (D-OR) and Sen. Jacky Rosen (D-NV) are actively shoring up congressional support for a sign-on letter imploring congressional leadership to include SBA access for marijuana businesses as part of the next COVID-19 response legislation.
Eleven senators also recently wrote in a Rosen-led letter to Appropriations Committee leadership that they want the SBA issue for cannabis businesses tackled in separate annual spending legislation.
Colorado Governor Asks Congress To Let Marijuana Businesses Get Coronavirus Aid Funds
Photo courtesy of Pixabay.