USDA Secretary Blames DEA For Strict Hemp Rules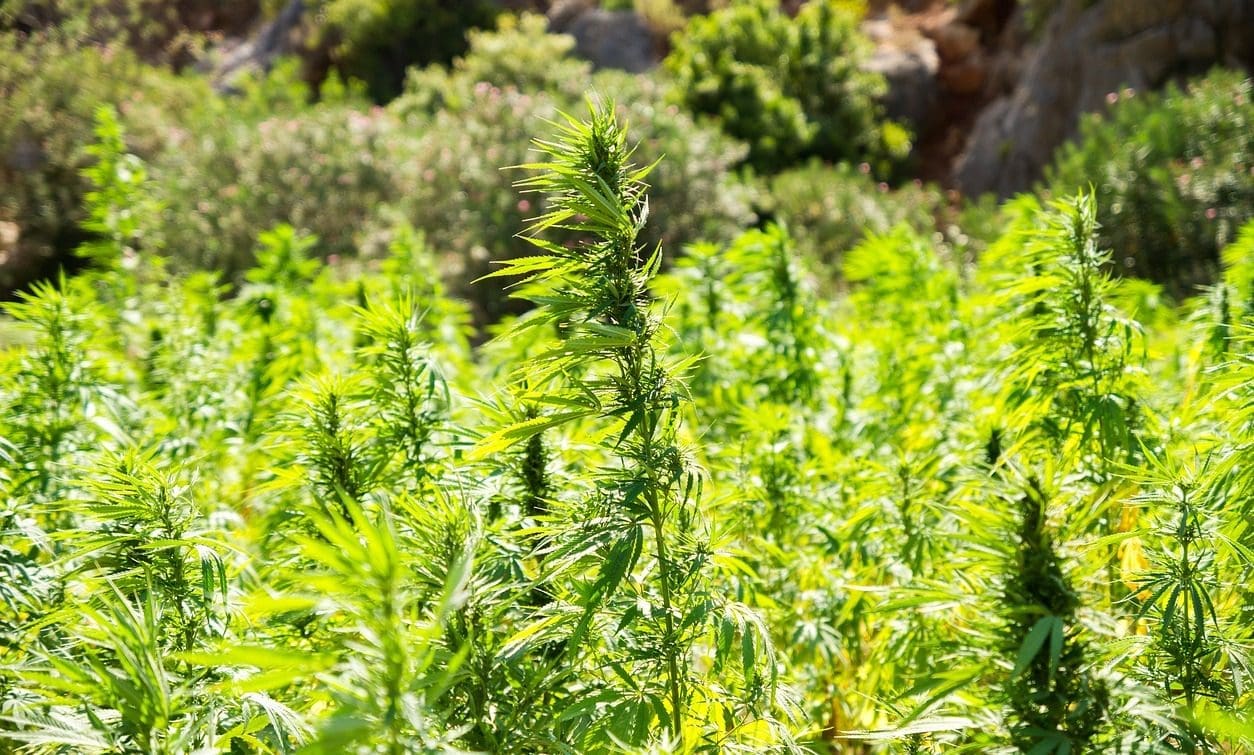 The head of the U.S. Department of Agriculture (USDA) recently said that the Drug Enforcement Administration (DEA) is partly responsible for restrictive policies included in its hemp rules.
At a House Agriculture Committee hearing last week, Secretary Sonny Perdue was asked to weigh in on concerns hemp producers have expressed about testing requirements for the crop. Under USDA's interim final rule as drafted, farmers must use DEA-registered labs to conduct THC testing.
Rep. Al Lawson (D-FL) echoed farmers who've argued that the restriction would inhibit the market's growth by creating costly delays. The testing requirement is "making it a little challenging" for producers, he said.
Purdue recognized the issue and was quick to note that USDA recently announced it would be temporarily lifting certain provisions, including testing rules, as agencies determine how to streamline the process. But he also indicated that DEA is putting pressure on the department to maintain strict regulations for marijuana's non-intoxicating cannabis cousin.
"There's been some relaxation recently. This interim final rule, we didn't get it nailed right in the bullseye and we tried to make some corrections there," he said. "The testing and the limitations had a lot of impact from DEA and the interagency."
"They were not excited about the crop as a whole anyway. We had some pretty serious constraints," he added. "We're trying to address the lab issue, which was a real limitation."
It's not clear why DEA seems to have an outsized influence over USDA's hemp regulations. The crop was legalized and removed from the list of controlled substance as part of the 2018 Farm Bill, which shifted regulatory authority over hemp from DEA to USDA.
The advocacy group Vote Hemp, which first noted the exchange, said that after hearing the secretary's comments, they were left wondering "why officials in the Drug Czar's office and DEA are having so much influence on hemp farming regulations and why USDA is unable to regulate as they see best and were authorized by Congress to do."
"We sincerely hope that USDA will continue to work with the industry and state regulators to implement some of the reasonable recommendations submitted to improve the [interim final rule] rather than allowing those in the administration who are opposed to hemp to dictate portions of the regulations that will hamper the success of farmers," the group said in an email blast.
Also during the hearing, Rep. James Comer (R-KY) told Perdue that he's concerned that USDA's decision to provide hemp farmers with access to federal crop insurance could result in additional overproduction.
"Hemp was grossly overproduced in Kentucky and many other states this year," he said, adding that the worry with insurance coverage is that it could cause "overproduction and potential fraud."
Outside of the testing requirements, farmers have also voiced opposition to the 0.3 percent THC limit included in USDA's rules, but the department said last month that because that's a statutory issue, it doesn't have the flexibility to revise it.
Still, the intense interest among lawmakers and stakeholders in USDA's hemp regulations prompted the department to announce it would be reopening a comment period following the 2020 planting season.
In the meantime, USDA has continued to approve state and tribal regulatory plans. Washington State and Wyoming were the latest to have their proposals accepted.
Separately, the Food and Drug Administration submitted an update last week on the status of its regulations for hemp-derived CBD. The agency said it is in the process of determining whether the cannabis compound can be marketed as a dietary supplement, and it's still developing enforcement discretion guidance for cannabidiol.
DEA Admits State-Level Marijuana Legalization Reduces Illegal Market Demand
Photo courtesy of Pixabay.