Lawmakers Push USDA To Let Hemp Farmers Access Coronavirus Relief Funds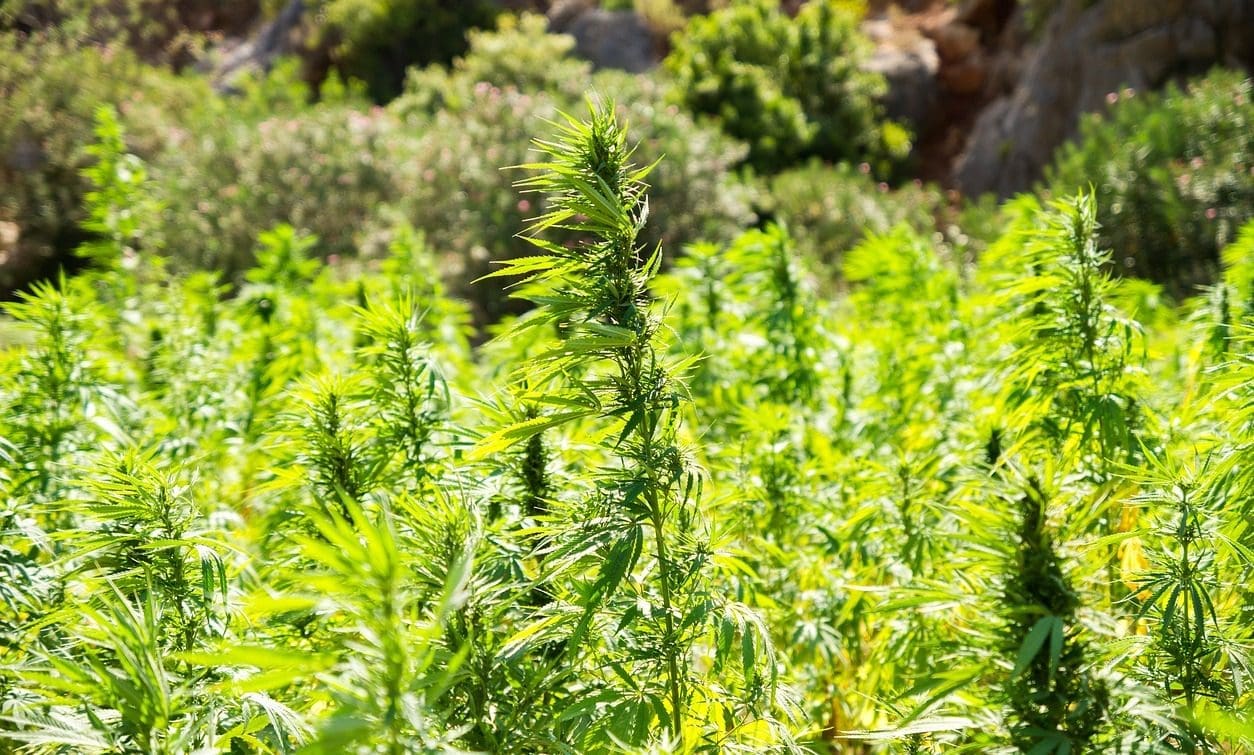 Two members of Congress representing New York recently wrote a letter to the head of the U.S. Department of Agriculture (USDA), asking that the agency extend access to a coronavirus relief program to hemp farmers.
While USDA's Coronavirus Food Assistance Program (CFAP) is available to various sectors of the agriculture industry, the hemp market was specifically excluded. The department said it's because, in its analysis, hemp prices did not suffer a five percent or greater decline from January to April.
But Reps. Anthony Brindisi (D-NY) and Sean Maloney (D-NY) responded that "this reasoning ignores the volatile nature of an industry in its adolescence—mature, sophisticated pricing data records, which are easily available for crops such as soybeans or com, are not yet established for industrial hemp."
Hemp farming has created new jobs in Upstate NY. We cannot leave these farmers to fight COVID-19 on their own.@RepSeanMaloney and I are calling on USDA Secretary Perdue to include hemp farmers in the Coronavirus Food Assistance Program so they can get the relief they need. pic.twitter.com/l0qvIUbouw

— Rep. Anthony Brindisi (@RepBrindisi) June 17, 2020
"With that in mind, we urge the agency to allow hemp producers the opportunity to [work] through the [Notice of Funding Availability] process to demonstrate COYID-related price declines to USDA."
"After hemp was legalized federally for commercial marketing m 2018, it has provided thousands with new, vital economic opportunities nationwide This is particularly true in upstate New York, where hemp has played a vital role in providing new sources of income for struggling farmers… As with countless industries nationwide, the outbreak of COVID-19 has had a drastic and damaging effect on farmers, including those within the hemp industry. While the USDA has been admirably supportive in providing relief funds for other sectors of the agricultural industry, hemp farmers have notably been jeopardized by their inability to receive much-needed support under the [CFAP]."
CFAP is a $19 billion immediate relief program that "includes direct support to agricultural producers." It was established as part of the first approved COVID-19 package passed by Congress.
Like the lawmakers, hemp industry advocates have expressed disappointment over USDA's action, arguing that like any other industry, the hemp market is experiencing unique challenges amid the pandemic and shouldn't be written off from this program.
USDA initially published a notice last month stipulating that, unlike for other commodities, hemp—along with tobacco—would not even be eligible for a review of its eligibility for the program. But that language was removed shortly after Marijuana Moment reported on the development.
The department's exclusion of hemp from CFAP is somewhat surprising given that USDA has seemingly made a significant effort to demonstrate that it is supportive of the hemp industry and is actively working to ensure that the market has the resources it needs to expand since the crop's federal legalization.
Even amid the health crisis, USDA has been systematically approving state and tribal hemp plans on a rolling basis while at the same time pushing to normalize the industry—by providing hemp businesses with access to federal crop insurance, for example. It also recently released guidance on processing federal loans for the hemp industry.
Nevada Pardons More Than 15,000 People With Marijuana Convictions Under Governor's Resolution
Photo courtesy of Pixabay.