Senators Push USDA To Change Restrictive Hemp Regulations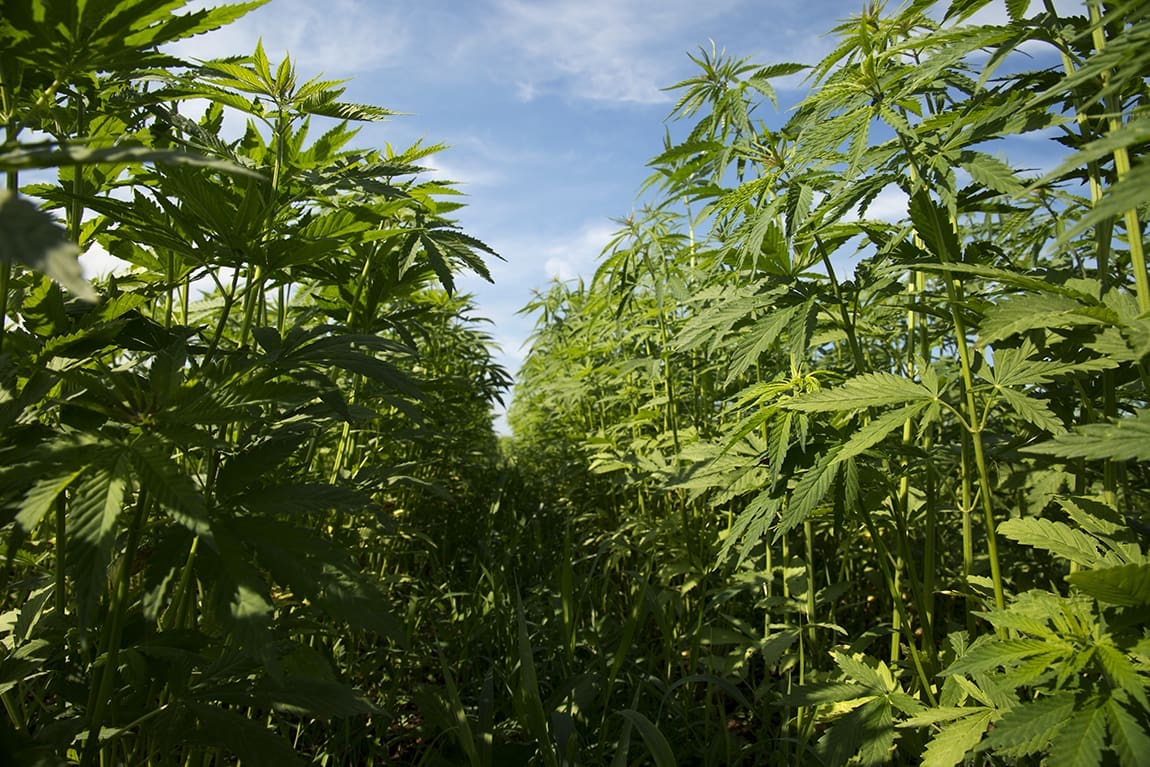 Two senators representing Oregon sent a letter to the head of the U.S. Department of Agriculture (USDA) on Wednesday, imploring him to make a series of changes to the agency's proposed hemp rules before they're finalized.
The letter, signed by Sens. Ron Wyden (D-OR) and Jeff Merkley (D-OR), expressed particular concern about two regulations that USDA had temporarily lifted following stakeholder feedback but seems intent on reinstating in the long term. Those policies require that hemp be tested at labs certified by the Drug Enforcement Administration (DEA) and that law enforcement be involved in the crop's disposal if it contains excess THC.
While USDA announced in February that it would temporarily suspend enforcement of those rules, the senators note that the department's website contains a list of approved laboratories for hemp testing that are exclusively DEA-registered. None of those labs are located in Oregon, either, they said.
"This signals that there is no intent to remove this unnecessary requirement in the final rules," Wyden and Merkley wrote. "We urge USDA to consider the 2020 production season and the several successful production seasons under the 2014 Farm Bill agricultural pilot program authority as precedent for not needing DEA registered laboratories for testing, or DEA-registered reverse distributors or law enforcement to dispose of non-compliant plants."
"We further urge USDA to ensure that the final rule offers producers options for disposing of noncompliant crops that reflect normal farming practices and support soil health, such as composting or disking," the letter states.
The senators made several other recommendations for changes to USDA's proposed regulations that they said "could result in huge financial losses by Oregon farmers."
They want the department to expand the testing window prior to harvest from 15 days to 28 days; they asked that cannabinoid testing requirements be revised so that farmers only have to test for delta-9-THC rather than total THC; they called for a more flexible sampling requirement and they want the threshold for what's considered excess THC to be increased from 0.5 percent to more than one percent.
For that last regulation, Agriculture Secretary Sonny Perdue has blamed DEA for influencing its decision to maintain a strict threshold.
Wyden and Merkley pushed USDA to adopt these rules changes in a separate letter last year as well.
"We appreciate USDA's commitment to hemp producers across the United States and we are hopeful that you will agree to the proposed changes we have presented here for both enforcement discretion this year and for changes in the final rule," they said.
"We fear without these changes, our past work and efforts to support hemp farmers and the industry across the country may be for naught and we will not be able to achieve the growth and success we all know is possible with the right support and policies in place," the letter concludes. "Farmers in Oregon and across the country are on the precipice of an agricultural boom that, with the right regulatory framework, stands to boost rural economies in every corner of the country."
USDA recently appointed an executive at a hemp advocacy group to a federal advisory committee on trade issues, so it's possible the department will receive additional input on these issues through that panel.
The department has been actively engaged in rulemaking for the industry and approving state, tribal and territory hemp regulatory plans in the meantime.
Read the senators' letter to USDA on hemp regulations below:
Senators Press USDA On Hemp… by Marijuana Moment on Scribd
House To Vote On Protecting All State Marijuana Programs From Federal Interference This Week
Photo courtesy of Brendan Cleak.