State Agriculture Officials And Hemp Group Ask Congress And USDA For Pilot Program Extension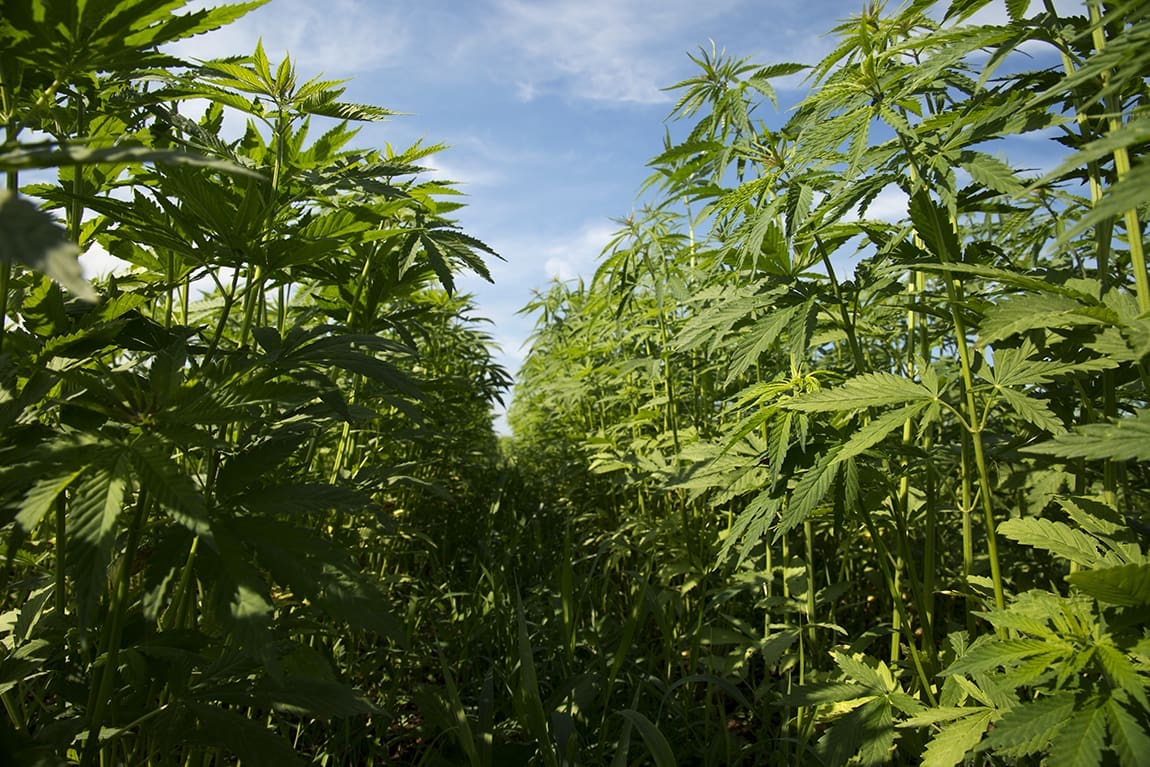 State agriculture departments and hemp industry advocates joined together to send letters to Congress and the head of the U.S. Department of Agriculture (USDA) on Wednesday to express concern about the pending expiration of the 2014 hemp pilot program.
The National Association of State Departments of Agriculture (NASDA) and National Industrial Hemp Council (NIHC) said that they appreciate USDA's development of interim regulatory guidelines for the crop under the more sweeting 2018 Farm Bill, but because of the coronavirus pandemic, several states have not been able to create their own plans to get into compliance by the October 31 deadline.
With that in mind, they asked congressional leaders to pass supplementary appropriations legislation to extend the earlier pilot program though 2021 to give states more time to craft rules. The groups said they support the House inclusion of such an extension in their agriculture spending bill, but they're concerned that "the annual appropriations bills may not be completed before the extension is vitally needed."
"Many states were able to transition from their hemp pilot programs to a USDA state approved plan. Notwithstanding this progress, many states will be unable to meet the forthcoming deadline," the letter states. "These states have cited that due to the unprecedented national COVID-19 pandemic, state regulators have been unable to work with their state legislatures to acquire necessary statuary amendments."
Separately, NASDA and NIHC also wrote to Agriculture Secretary Sonny Purdue, requesting that USDA issue enforcement discretion guidance when it comes to the pilot program deadline.
"Without a policy of enforcement discretion, hemp farmers will be left in a perilous situation through no fault of their own. We understand this is not a small request," they said. "We appreciate the tremendous amount of work that has gone into making American hemp the viable and valuable agricultural commodity it is today. This is a direct result of government serving the timely needs of the industry."
Twenty-three states have told USDA they plan to continue operating under the 2014 pilot program, according to the agency's tracking site.
"As an emerging industry, hemp growers face a multitude of challenges—among them is a worldwide pandemic that has complicated everything for everyone," Larry Farnsworth, a spokesperson for NIHC, told Marijuana Moment. "Too many states just have not been able to work through their internal legislative and regulatory processes. We need more time to develop and implement the regulatory framework called for in the 2018 Farm Bill."
USDA recently announced that it appointed a NIHC executive to a federal advisory committee, though that panel will focus specifically on trade policy rather than broad hemp regulations.
The department has been actively engaged in rulemaking for the industry and approving state, tribal and territory hemp regulatory plans in the meantime.
Two senators representing Oregon recently sent a letter a letter to Purdue, imploring him to make a series of changes to the agency's proposed hemp rules before they're finalized.
They expressed particular concern about two regulations that USDA had temporarily lifted following stakeholder feedback but seems intent on reinstating in the long term. Those policies require that hemp be tested at labs certified by the Drug Enforcement Administration and that law enforcement be involved in the crop's disposal if it contains excess THC.
Separately, NIHC is one of three hemp groups that recently met with the White House Office of Management and Budget to discuss the Food and Drug Administration's guidance on enforcement policies for hemp-derived CBD products.
Read the new letters to Congress and USDA on extending the hemp pilot program below:
Congress USDA Hemp Deadline by Marijuana Moment on Scribd
DEA Reveals Details Of Investigation Into California Marijuana Companies With Latest Court Filing
Photo courtesy of Brendan Cleak.