Could Bernie Sanders Actually Legalize Marijuana Nationwide On Day One As President?
Sen. Bernie Sanders (I-VT) is making a bold promise: if elected president, he will legalize marijuana in all 50 states on his first day in office.
"We will end the destructive war on drugs," the 2020 Democratic candidate said at rally days before this week's Iowa caucus. "On my first day in office through executive order we will legalize marijuana in every state in this country."
But while the pledge has been largely welcomed by reform advocates and cannabis enthusiasts, some experts question whether such immediate, sweeping action is legally or practically achievable.
The use of executive orders at the start of a presidency isn't unprecedented—President Obama signed one aimed at shutting down the controversial Guantanamo Bay prison the day after he assumed office and President Trump issued an order scaling back Obamacare, for example—but there are unique challenges associated with a presidential move to unilaterally remove cannabis from the Controlled Substances Act (CSA).
To effectively end marijuana prohibition through the executive branch, according to an analysis from the Brookings Institution's John Hudak, the secretary of the Department of Health and Human Services (HHS) or an outside party would have to file a petition, which would then be reviewed by the attorney general, who has usually delegated that responsibility to the Drug Enforcement Administration (DEA). The attorney general can also initiate the process on their own, requesting a scientific review directly to HHS. Under HHS, the Food and Drug Administration (FDA) would then assess the scientific, medical and public health implications before submitting that review to the Justice Department.
"The recommendations of the Secretary to the Attorney General shall be binding on the Attorney General as to such scientific and medical matters, and if the Secretary recommends that a drug or other substance not be controlled, the Attorney General shall not control the drug or other substance," the CSA states. "If the Attorney General determines that these facts and all other relevant data constitute substantial evidence of potential for abuse such as to warrant control or substantial evidence that the drug or other substance should be removed entirely from the schedules, he shall initiate proceedings for control or removal."
Thus, changing marijuana's classification under federal law without an act of Congress is far more complicated than a single stroke of a presidential pen. While Sanders could theoretically make supporting descheduling a condition of nominating candidates to be HHS secretary or attorney general, it's virtually certain he would not have those officials installed on day one of his presidency.
The new day-one, executive action proposal is a far more ambitious plan than the one Sanders previously floated. Last year, the senator said he'd take a systematic approach to legalization that would involve naming cabinet members who will "work to aggressively end the drug war and legalize marijuana" within 100 days of his taking office.
But it appears the timetable has changed, with top aides reportedly including marijuana legalization in a list of possible executive orders—though Sanders has yet to formally sign off on them. Some experts are skeptical that this latest plan has legs, and some feel it reflects Sanders's political desire to stand out as the most marijuana friendly candidate, rather than an earnest attempt to expedite the descheduling process.
Here are some of the issues they identified:
A President Can't Change State Marijuana Laws
Federal descheduling wouldn't directly repeal any state laws prohibiting marijuana, and so the prospect of swift legalization across 50 states is questionable.
"The question first is, would states be compelled to do this? That is, does the president have the power to do this? That's the first step," Hudak told Marijuana Moment. "The second step actually raises a more important question, and that is: can states continue to maintain a different schedule for a substance than a federal schedule? There's plenty of evidence that a state could do that."
While some state drug scheduling systems are tied to the federal system, it's still the case that "the state has an opportunity to do something different, but it has to proactively do something different."
"I think we typically don't have situations in which the federal government is more lax and a state wants to be stricter on it, but it's not out of the realm of possibility that that would be something federal courts would allow states to do," Hudak said.
What's more, even if state-level prohibitions did end as a result of CSA descheduling, it would be without precedent for the federal government to dictate that they implement a regulated, commercial marijuana market. Instead, a situation could hypothetically emerge where cannabis would be legal, but there would be limited means of access, as is currently the case in Washington, D.C., where Congress has prohibited the district from using its local tax dollars to create a regulated system of sales.
"A president certainly cannot force that to be allowed in states by any kind of executive action," he said. "It would really require an act of Congress to set up a commercial regulatory system nationwide, which, even then, you are on very shaky constitutional grounds to do that kind of thing."
It's also possible that Sanders could leverage federal funds to pressure states into adopting the policy change, requiring them to end cannabis prohibition as a condition of receiving certain dollars. That's how Congress achieved setting a national drinking age minimum of 21, for example, by threatening to withhold 10 percent of federal highway construction funds if states didn't comply.
The question of how to compel states to end their own cannabis criminalization laws aside, there are major hurdles to changing marijuana's status under federal law by a president in the first place.
An Executive Order Can't Get Around Regulatory Requirements
"There are procedures that have to be followed to remove it," Sam Kamin, a law professor at the University of Denver, told Marijuana Moment. "It might not take months or years, but it certainly won't be the first afternoon of the Sanders presidency."
Hudak agreed: "An executive order is not a means by which a president can do this. Presidents need to draw on statutory authority or constitutional authority in order to use an executive order to make some sort of policy change. The president is explicitly restricted by the Controlled Substances Act from doing this through a non-regulatory process, and the Supreme Court has ruled repeatedly that Congress's policy choices in the CSA are constitutional and within their power. It does not grant constitutional authority to the president in any of those rulings. No, President Sanders or President Anyone cannot do this by executive order."
International Drug Treaties Could Complicate Things
And then there's the question of international law. Opponents of ending prohibition often point to global drug treaties to which the U.S. is a party that technically require member nations to keep marijuana illegal.
A Sanders administration could hypothetically withdraw the U.S. from the treaties, as past presidents have done to advance policies that run counter to international agreements. President Bush withdrew from the Anti-Ballistic Missiles Treaty in 2001, for example, and while it was challenged in a lawsuit, a federal district court dismissed the case, setting a precedent.
A 2016 legal brief from the Congressional Research Service discussed the ambiguity of withdrawal procedures for Senate-approved treaties like the Single Convention on drugs. While the Senate is empowered to "advise and consent" in the drafting of treaties, the statute is "silent with respect the power to withdraw from them." There have been past instances where "the President has unilaterally terminated treaties without any form of legislative approval," but in other cases, Congress has either given advance authorization or approved a withdrawal after the fact.
All that said, there's a more simple workaround to the treaty problem: Sanders could just ignore it altogether, as Canada and Uruguay have when they legalized marijuana nationwide. Because treaty obligations are sometimes flouted by the U.S. and other countries when they're inconvenient and because they often lack enforcement capabilities, experts who spoke to Marijuana Moment broadly dismissed the notion that a Sanders presidency would be inhibited by international bodies like the United Nations (UN).
"The Single Convention has absolutely no impact on President Sanders's or any president's ability to do this—or Congress's for that matter," Hudak said. "Under that obligation, yes, the federal government is not supposed to do this. But also there's really no enforcement mechanism in international organizations to do anything about it, and what we've seen is international organizations have not done anything about it. If the UN is not going to punish Uruguay, I don't think they're going to punish the United States."
Sanders's Campaign Won't Explain Its Plan
It's possible that Sanders's team could take some proactive steps to work around all of these statutory rules, including the treaty obligations. For example, it could work with incoming personnel for the Justice Department's Office of Legal Counsel (OLC) during the transition between the election and inauguration day to draft a memo stipulating that the executive order can stand, and so when it's issued on day one, the administration could point to that document and justify the action. It's still possible that a court could later challenge the legal reasoning, however.
Marijuana Moment reached out several times to Sanders aides for specifics on exactly how the candidate plans to "legalize marijuana in every state in this country" via executive order on his first day in office, but they did not respond by the time of publication.
Warren Gunnels, a senior adviser on the senator's campaign, wrote in a Twitter post on Sunday that not only would cannabis be legalized on day one, but the executive order would be signed at 4:20 PM, referencing the unofficial marijuana holiday 4/20 that is rumored to have been inspired by a group of high school students who met at that designated time to smoke in the early 1970s.
"On my 1st day in office through executive order we'll legalize marijuana in every state in this country. We'll move forward to expunge the records of those arrested for possession of marijuana," Bernie Sanders

Day 1. All 50 states. 4:20pm. Let's do it.https://t.co/EShrrmRVbF

— Warren Gunnels (@GunnelsWarren) February 2, 2020
Even If Unfeasible, Sanders's Pledge Has Political Value For Reformers
Despite these obstacles, some legalization advocates view Sanders's promise as a politically important, if symbolic, proposal.
"There are open questions about if and how a president could technically deschedule, as opposed to reschedule, marijuana on Day 1 via a simple executive order," Erik Altieri, executive director of NORML, told Marijuana Moment. "There is and will be much debate about the technicalities, but what is truly important about this recent pledge is that for the first time in political history we have a front-runner for a major party nomination treating marijuana policy as a top-tier issue."
"With around 68 percent of all Americans supporting legalization, committing to quickly bring prohibition to an end upon entering office is good policy and good politics," he said. "We greatly appreciate Sanders's strong support for marijuana legalization and would hope all current candidates join us on the right side of history by making similar pledges."
"Executive order or not, if we had a president who elevated marijuana policy and backed it using the bully pulpit in this way, it would undoubtedly apply even further pressure for Congress to take action on important pending legislation such as the MORE Act," he said, referring to a bill to deschedule cannabis and promote social equity that was approved by the House Judiciary Committee last year.
Others aren't so bullish on Sanders's decision to pitch an expedited legalization agenda, arguing that it's practically ambitious at best and politically dangerous at worst.
"I think frankly it's political pandering," Hudak said. "The Sanders [original 100-day plan] is a very effective administrative strategy to make sure that all the i's are dotted and t's are crossed. To step away from that and effectively do a liberal version of President Trump's behavior—and that is, 'let me do this via executive order and be damned what the Constitution or statute say'—is not something a lot of Democrats really have an appetite for right now."
"I think, what's worse, even if in a scenario where this were somehow upheld by an increasingly conservative federal judiciary, what is then-President Sanders doing? He's setting up a system in which four or eight years later, a Republican president can come in and undo with the stroke of a pen," he said. "I don't think any cannabis reformer wants cannabis policy to be set in a way that drastically can change from presidency to presidency."
"I understand the senator's frustration that Congress hasn't acted on this, but there are a lot of unintended consequences that come with unilateral action when that unilateral action is not thought through statutorily, constitutionally or in terms of just basic policy impact," he added.
Kamin, the law professor in Denver, said that Sanders's proposal "is not one that comports with the separation of powers and federalism."
"Whether you call that symbolic or whether you call that metaphorical or whether you call that puffery, what Sanders is signaling is, 'I want to be the federal legalization candidate.' The race was once crowded with senators who had legalization plans. [Sen. Elizabeth Warren (D-MA)] is probably the principle person left in the race who has proposed legalization at the federal level. What I see there is Senator Sanders trying to claim that issue for himself."
Steve Fox, president of VS Strategies, the public affairs consulting arm of the Vicente Sederberg LLP law firm, told Marijuana Moment that even if Sanders successfully moved to reclassify marijuana under federal law, it wouldn't mean that the penalties against it would be automatically erased from the law books.
"I certainly appreciate the sentiment behind Senator Sanders's pledge, but I believe he would not be able to go as far as he suggests through an executive order," he said.
"I think rescheduling would be possible, given that a DEA administrative law judge recommended rescheduling in 1988 and that recommendation was never followed. But marijuana's penalties under federal law are not connected to its scheduling," Fox said. "The law provides specific penalties based on the amount of marijuana one possesses. As far as I understand, an executive order cannot be used to simply eliminate crimes from the U.S. Code that a president doesn't like."
"If marijuana is going to be legal at the federal level, it will take an act of Congress," he said.
Douglas Berman, a professor at Ohio State University's Moritz College of Law and author of the Sentencing Law & Policy blog, falls somewhere in the middle on the question of Sanders's ability to actually achieve unilateral descheduling versus the political implications of simply pledging to do so.
"In many respects to me, this a version of 'build a wall and have Mexico pay for it,'" Berman told Marijuana Moment, referring to an unfulfilled Trump campaign promise. "Nobody actually thinks we're going to get Mexico to pay for it, but when you articulate it in these terms, you're sending a signal that this is not just something that you're committed to—but committed to with every fiber that you can muster."
"I think, yes, that's just politics, but it's politics that has really important policy consequences if you were the standard-bearer for the Democratic party and ultimately president," he said. "That's why supporters of reform should be excited to hear, even if they know, 'yeah, he can't really get this done'" as proposed.
Mayor Pete's 'Plan B' To Legalize Marijuana Involves Flying Air Force One Around The Country
Photo courtesy of Lorie Shaull.
New Mexico Governor And Senate Leader Say Marijuana Legalization Can Pass This Year
The governor of New Mexico and a top Senate leader are bullish about getting marijuana legalization passed this session, with both making recent comments about what they hope the soon-to-be-introduced legislation will accomplish.
Gov. Michelle Lujan Grisham (D), who included the reform as part of her 2021 legislative agenda she released this month, said in a TV interview that she's "optimistic" about cannabis reform adding that projections show the state gaining thousands of jobs and raising hundreds of millions of dollars in tax revenue.
"I'm still really optimistic about cannabis, which is 12,000 jobs," she told KOB-TV, "and you know by the fifth year in operation, the projections are we would make $600 million a year."
Also part of my plan for growing New Mexico's economy: legalizing recreational cannabis, which has the potential to create 11,000 jobs and create over hundreds of millions of dollars in revenue.

I look forward to working with the New Mexico Legislature this year to get it done.

— Michelle Lujan Grisham (@GovMLG) January 22, 2021
But while the "large economic boost" that the governor expects legalization to bring is an important component, especially amid the coronavirus pandemic, lawmakers are also taking seriously the need to address social equity.
Watch the governor talk about cannabis reform, starting around 4:40 into the video below: 
Meanwhile, Senate Majority Leader Peter Wirth (D) said last week that he's having ongoing conversations with multiple legislators who plan to sponsor legalization bills, and he's conveyed to them that whatever piece of legislation advances must "address those fundamental underlying issues" of social justice.
In terms of process, the top lawmaker said it's important for legislators to be talking about their respective bills early on to resolve as many differences as possible before the issue reaches committee or the floor. The failure to get those issues taken care of in a timely manner is partly why the legislature wasn't able to pass legalization during last year's short session.
A bill to legalize cannabis for adult use passed one Senate committee last year only to be rejected in another before the end of the 30-day session. Earlier, in 2019, the House approved a legalization bill that included provisions to put marijuana sales mostly in state-run stores, but it later died in the Senate.
"This year I know the legislators have been working very hard, shaping and crafting these bills, and that kind of from the ground up versus the top down approach that I think is needed for a legislation of this kind," Wirth told the Growing Forward podcast that's a joint project of NM Political Report and New Mexico PBS. "Again, we just can't get it into a final committee in a place where it's not really ready to go."
Watch the senator majority leader discuss the legislature's work to legalize marijuana below: 
The new, post-election makeup of key committees has been helping to facilitate this dialogue and get ahead of disagreements, he said.
While Wirth said he expects some of the same voices coming out in opposition to the legislature's push to enact legalization this session, he's "feeling more confident" about passing the reform in the Senate this year.
Several anti-legalization Democrats, including the Senate president pro tem and the Finance Committee chair, were ousted by progressive primary challengers last year.
Additional pressure to end cannabis prohibition this year is coming from neighboring Arizona, where voters approved legalization in November and where sales officially launched last week. New Mexico shares another border with Colorado, one of the first states to legalize for adult use. Cannabis is also expected to be legalized across the southern border in Mexico, with lawmakers facing a Supreme Court mandate to end prohibition by April 2021.
Wirth said it's important to make sure that adult-use legalization doesn't come at the peril of the state's existing medical cannabis program.
"I just think that it's a program that's really been a model for how it's been rolled out, how it's worked, and we want to make sure that it stays intact and is still a functioning program," he said. "That'll be another a big issue."
With at least five legalization bills being prepared in the state, Wirth said, there will be plenty for lawmakers to sift through and negotiate this session. The majority leader noted that another question is whether to put marijuana tax dollars in the state's general fund or to earmark it for specific programs.
Rep. Javier Martinez (D), who has consistently sponsored cannabis reform bills in past sessions, said recently that the "biggest change you'll see in this bill, which is one of the main points of contention last year, was the creation of a number of different funds, earmarks, tax coming in from cannabis."
In any case, there's economic urgency to pass and implement a legal cannabis program. And while no bills have been introduced so far this session, lawmakers expect several to be released as early as this week.
"I'm hopeful that this is the year to get this done," Wirth said. "I just think the longer we wait, the less of an economic impact it's going to have, as all of our sister states around us in the country really reach in this direction at pretty high speed."
Polling indicates that voters are ready for the policy change. A survey released in October found that a strong majority of New Mexico residents are in favor of legalization with social equity provisions in place, and about half support decriminalizing drug possession more broadly.
In May, the governor signaled that she was considering actively campaigning against lawmakers who blocked her legalization bill in 2020. She also said that she's open to letting voters decide on the policy change via a ballot referendum if lawmakers can't send a legalization bill to her desk.
Anti-Marijuana Lawmaker Files Legalization Bill In North Dakota To Avoid Activist Ballot Measure
Photo by Kyle Jaeger.
GOP Congressman Files Bill To Protect Veterans Who Use Medical Marijuana From Losing Benefits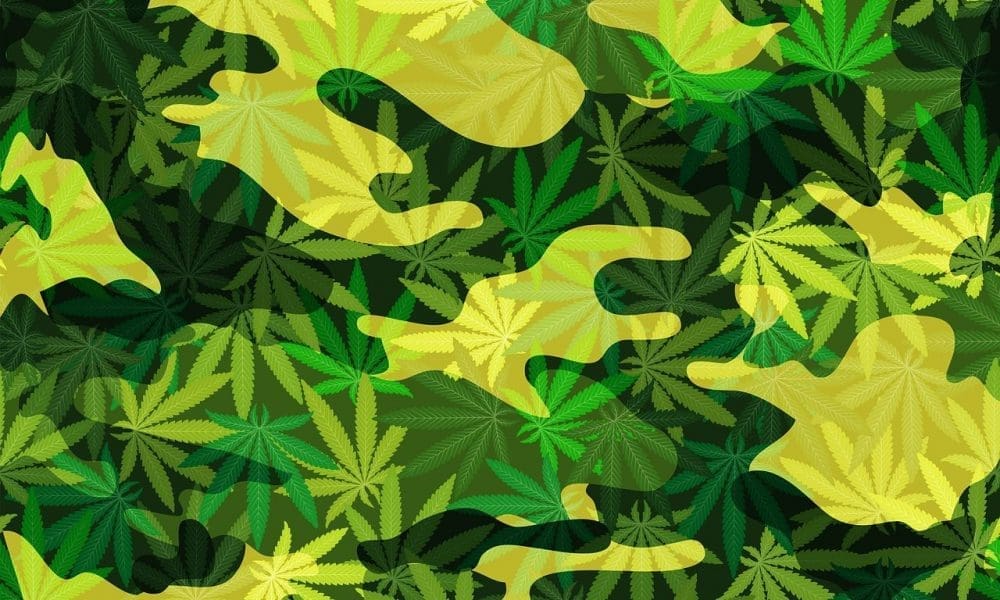 A Republican congressman has filed the second piece of marijuana reform legislation to be introduced so far in the new 117th Congress—this one aimed at ensuring that military veterans aren't penalized for using medical cannabis in compliance with state law.
The proposal from Rep. Greg Steube (R-FL), who filed a more expansive version of the measure last year, would also codify that U.S. Department of Veterans Affairs (VA) doctors are allowed to discuss the risks and benefits of marijuana with their patients.
VA doctors are currently permitted to discuss cannabis with patients and document their usage in medical records, and those veteran patients are already shielded by agency policy from losing their benefits for marijuana use—but the new bill would enshrine these policies into federal statute so they could not be administratively changed in the future.
That said, the version Steube introduced last year contained a notable provision that further allowed VA physicians to formally fill out written recommendations for marijuana.
But that language was omitted from this year's bill, which could create barriers to access given that most state medical cannabis programs require a written recommendation, meaning many veterans would have to outsource their healthcare to a non-VA provider in order to qualify for legal access to marijuana.
Carson Steelman, communications director in Steube's office, told Marijuana Moment that removing that component was politically necessary to advance the previous version through a House committee last year as an amendment to another bill.
"This bill was able to pass through markup with the removal of that portion," he said. "Many members had concerns regarding it so in order to move this bill swiftly this Congress, we introduced it without that portion."
Doug Distaso, executive director of the Veterans Cannabis Project, applauded Steube for the overall bill, saying that  "we consistently see, on a daily basis, a denial of veteran benefits ranging from medical prescriptions to VA loans, solely because a veteran is participating in a state-approved marijuana program or working in the cannabis industry."
"However, we are disappointed that specific language on Veterans Affairs provider-issued cannabis recommendations was removed from this bill, since these are the providers upon whom veterans rely for full, integrated treatment and care—including cannabis," he told Marijuana Moment.
But while the absence of language around discussing and recommending medical marijuana isn't ideal from advocates' perspective, the bill would still be a modest step for veterans, making it so VA could not move to deny them benefits for using cannabis in accordance with state law.
The Veterans Cannabis Use for Safe Healing Act had 19 cosponsors last session, including eight Republicans and 11 Democrats.
This is the second piece of marijuana reform legislation that's been introduced so far in the new Congress, both of which are sponsored by Steube. His first bill would simply require that cannabis be moved from Schedule I to Schedule III of the Controlled Substances Act—a move that the congressman said would free up research into the plant.
That proposal is identical to legislation he filed last year.
While rescheduling is backed by President Joe Biden, who remains opposed to adult-use legalization, it's not the reform that advocates are getting behind. There are high hopes that a more comprehensive completely remove marijuana from the CSA—while promoting social equity—will move through the 117th Congress.
A bill to accomplish that cleared the U.S. House of Representatives last year, but it died in the GOP-controlled Senate. Now that Democrats have control of both chambers, activists are waiting for the legislation to be taken back up with a better chance of making it to Biden's desk.
That bill—the Marijuana Opportunity, Reinvestment and Expungement (MORE) Act—was sponsored by now-Vice President Kamala Harris, though she's indicated that she would not necessarily push the president to adopt a pro-legalization position.
Read the text of the veterans-focused marijuana bill below: 
Marijuana veterans bill by Marijuana Moment
Washington Lawmakers Approve Marijuana Homegrow Bill In Committee
Anti-Marijuana Lawmaker Files Legalization Bill In North Dakota To Avoid Activist Ballot Measure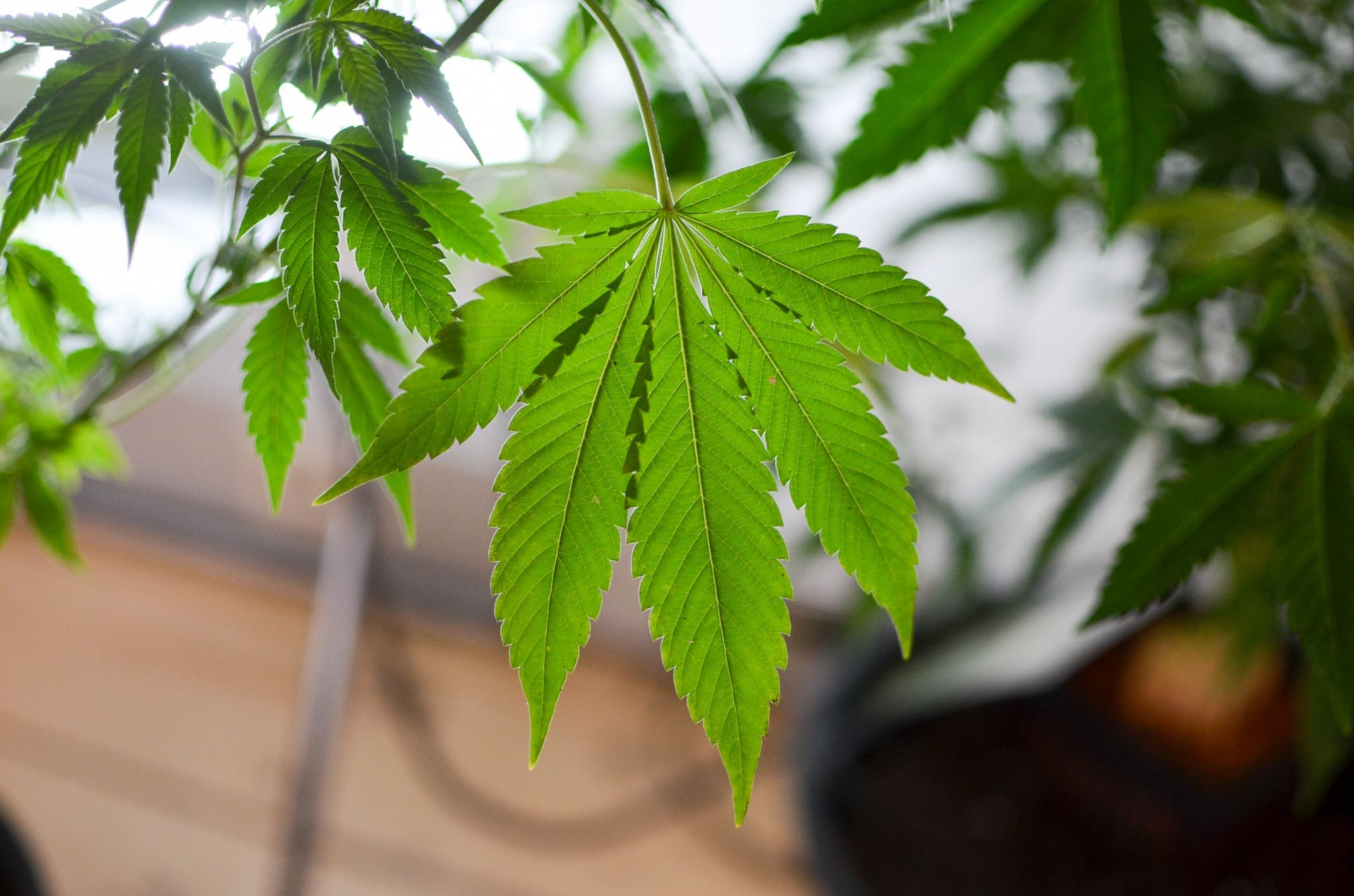 North Dakota's secretary of state on Friday approved the format of a proposed marijuana initiative, clearing the way for activists to collect signatures to place it on the 2022 ballot. Meanwhile, a Republican lawmaker is pushing a cannabis legalization bill he introduced even though he does not support the underling policy change.
Rather, Rep. Jason Dockter (R) said he recognizes the seeming inevitability of legal marijuana reaching the state as more neighboring jurisdictions enact reform and as activists gain momentum for their agenda. If the state is going to enact legalization, he wants the legislature to dictate what that program looks like instead of leaving it in the hands of advocacy groups.
Dockter's House Bill 1420 would allow adults 21 and older to possess and purchase up to one ounce of cannabis for personal use, but home cultivation would not be allowed.
Licensed cultivation facilities that provide cannabis products to retailers "may grow an amount of marijuana sufficient to meet the demands of the public."
Under the proposal, legal cannabis sales would begin on February 1, 2022.
The bill is being supported by the pro-reform campaign Legalize ND. The group placed a legalization measure on the 2018 ballot that was defeated by voters. They tried to qualify another initiative last year but signature gathering complications caused by the coronavirus pandemic got in the way.
It's not clear if they will now still pursue previously announced plans for 2022 in light of the new bill, which they said they are "proud of" and is the result of engaging lawmakers in more than six months' worth of conversations.
Meanwhile, a separate activist group has already filed its own 2022 legal marijuana measure that would make it so adults could possess marijuana and grow up to 12 plants (up to six of which could be mature). Secretary of State Al Jaeger said on Friday that the group can begin working to gather the 26,904 valid signatures from registered voters they will need to place the measure on the ballot.
"I am glad the North Dakota legislature is coming to the realization that legalization will move forward with or without them," Jody Vetter, chairwoman for that effort, the ND for Freedom of Cannabis Act, told Marijuana Moment.
She added that while the Dockter's bill is "a step in the right direction toward ending prohibition, there are concerns," pointing to the lack of legal home cultivation and remaining criminal charges for certain cannabis-related activity.
"Criminal charges surrounding possession should only apply if someone is found to be selling cannabis without proper license or contributing to minors," Vetter said. "We are moving forward with the ND For Freedom of Cannabis Act. Home growing is essential for any legal program and an overwhelming majority of North Dakotans are ready to stop criminally charging citizens for simply possessing cannabis."
Jared Moffat, state campaigns manager for the national Marijuana Policy Project, told Marijuana Moment that "though this isn't an ideal legalization bill, it's a significant testament to the strength of our movement that legalization opponents are now preemptively filing their own legislation to legalize and regulate marijuana for adults."
"These lawmakers are aware that a majority of their constituents support legalization, and you have to give them some credit for acknowledging that," he said.
The bill contains a number of restrictions on labeling and advertising, as well as penalties for impaired driving. A health council would be tasked with developing further regulations on issues such as the allowable amount of THC in edibles and testing standards.
"I'm not for [legalization] at all, but I understand that it's coming, and we have to address the issue," Dockter told Inforum. "I'm trying something different in government—we're trying to be proactive and not be reactive."
House Majority Leader Chet Pollert said that he's not "a marijuana person," but he acknowledged that cannabis legalization is coming. While he would have previously been inclined to oppose Dockter's bill, Pollert said voter approval of a legalization initiative in South Dakota has given him pause, adding that the legislature should "take a long, hard look" at the policy change.
Neighboring Montana also moved to legalize marijuana for adult use during the November election, adding to the regional pressure to get on board. Canada, which also borders the state, has a national legal cannabis market.
North Dakota voters approved a medical cannabis ballot measure in 2016.
Aside from the new broad legalization legislation, state lawmakers also recently introduced a separate bill to significantly expand the decriminalization of marijuana possession in the state. The proposal, which was filed last week, would build on an initial cannabis decriminalization law that was enacted in 2019.
Read the North Dakota cannabis legalization bill below: 
North Dakota marijuana lega… by Marijuana Moment
Virginia Marijuana Legalization Bill Approved By Senate Committee, With Home Cultivation Provisions Intact
Photo courtesy of Philip Steffan.