Marijuana Legalization Bill Approved By Congressional Committee In Historic Vote
For the first time in history, a congressional committee has approved a bill to end federal marijuana prohibition.
The House Judiciary Committee passed the Marijuana Opportunity, Reinvestment and Expungement (MORE) Act in a 24-10 vote on Wednesday, setting the stage for a full floor vote.
The vote saw two Republicans—Reps. Matt Gaetz (R-FL) and Tom McClintock (R-CA)—join their Democratic colleagues in support of the bill.
Debate on the bill generally followed two tracks. Republican lawmakers argued that the bill was being rushed and that it should be subject to additional hearings, while Democratic members responded that there's been enough debate on the issue and that there's no time for delay in beginning to reverse decades of harms of prohibition enforcement.
On the other hand, some GOP members who recognized that the status quo is untenable pushed for legislative action on a separate piece of bipartisan cannabis legislation—the Strengthening the Tenth Amendment Through Entrusting States (STATES) Act—which does not contain social equity elements or formally remove marijuana from the Controlled Substances Act and would simply leave cannabis policy up to the states, arguing that a scaled-down approach would fare better in the Senate.
"We may need something a little less than MORE," Gaetz said.
The approved legislation, introduced by Chairman Jerrold Nadler (D-NY), would federally deschedule cannabis, expunge the records of those with prior marijuana convictions and impose a five percent tax on sales, revenue from which would be reinvested in communities most impacted by the drug war.
It would also create a pathway for resentencing for those incarcerated for marijuana offenses, as well as protect immigrants from being denied citizenship over cannabis and prevent federal agencies from denying public benefits or security clearance due to its use.
"These steps are long overdue. For far too long we've treated marijuana as a criminal justice problem instead of a matter of personal choice and public health," Nadler said in his opening remarks. "Arresting, prosecuting and incarcerating people at the federal level is unwise and unjust."
"I've long believed that the criminalization of marijuana has been a mistake," he said. "The racially disparate enforcement of marijuana laws has only compounded this mistake with serious consequences, particularly for minority communities."
House and Senate members, and outside legalization advocates, cheered the bill's committee approval.
"The passage of the MORE Act represents the first time that the Judiciary Committee has ever had a successful vote to end the cruel policy of marijuana criminalization," NORML Political Director Justin Strekal said. "Not only does the bill reverse the failed prohibition of cannabis, but it provides pathways for opportunity and ownership in the emerging industry for those who have suffered most."
(See Marijuana Moment's full reaction roundup piece for more commentary from other stakeholders.)
Earlier, lawmakers that have advocated for cannabis reform held a press conference in advance of the vote on Tuesday to highlight the need for the federal policy change. And while Nadler said that it was possible that compromises could be made later in the legislative process, he doesn't see the need to scale back the proposal's reach at the onset and feels that bipartisan support will build around his bill.
He also told Marijuana Moment that he is optimistic the legislation will get a full floor vote before the end of the current Congress, and part of that confidence comes from the fact that his panel has been communicating with other committees where the bill has been referred in the hopes that they waive jurisdiction to expedite its advancement.
Watch the committee markup on the Marijuana Opportunity, Reinvestment and Expungement (MORE) Act below:
Rep. Doug Collins (R-GA), ranking member of the committee, said he does "believe we need to change our attitudes and our processes because the federal government has completely failed in this area," but that he doesn't support the MORE Act.
Several amendments were introduced during the markup.
Nadler put forth an amendment to his own bill, which was adopted on a voice vote, that simply adds a findings section noting the racial disparities in prohibition enforcement and the lack of equity for communities targeted by the war on drugs in the legal cannabis industry.
Rep. Ken Buck (R-CO) offered an amendment that would replace major provisions of the MORE Act with the STATES Act, but he didn't request a roll call on it following its defeat on a voice vote. Nadler responded to the proposal by noting various issues such as banking and veterans' access that the STATES Act doesn't clearly address since it doesn't deschedule cannabis.
"If we pass the bill that we want, and the Senate passes a different bill, we can negotiate," the chairman said. "That's what conference committees are for."
Rep. Cedric Richmond (D-LA) filed an amendment that would expand the justice reinvestment provisions of the bill. The measure, which was meant to clarify that provisions aimed at helping people most harmed by the war on drugs are not limited to individuals but could also be used to invest in community-wide efforts such as mentorship programs, was approved on a voice vote.
Rep. Sheila Jackson Lee (D-TX) put forth a proposal, which was accepted on a voice vote, to require the Government Accountability Office and National Institute on Drug Abuse to conduct a study examining the demographic characteristics of people convicted of federal marijuana offenses.
Buck filed a second amendment requiring GAO to study the societal impact of legalization, and it was rejected on a voice vote.
Much of the conversation during the markup, even among Republican members, involved recognition that prohibition isn't working and federal policy should change regardless of personal opinions about cannabis.
"I don't sing the praises of marijuana, I simply recognize the limitation of our laws and also the limits on my ability to try and run everybody's lives for them," McClintock (R-CA) said.
McClintock introduced an amendment that would have divided tax revenue generated from legal cannabis sales between local law enforcement and the general revenue fund within the Treasury Department, but it was ruled not germane, with the chairman saying its provisions fall under the jurisdiction of the Ways and Means Committee.
The committee vote comes two months after the House approved a bill that would protect banks that service state-legal cannabis businesses from being penalized by federal regulators. That vote ignited a debate within advocacy circles about whether Congress should pursue incremental reform that might be more amenable to the Republican-controlled Senate first or instead focus their resources on passing comprehensive legalization legislation that addresses social equity from the outset.
Prior to the vote on the marijuana banking bill, several advocacy groups, including the ACLU, urged House leadership to delay the action until wide-ranging reform cleared the chamber.
Many observers expect the MORE Act to receive a favorable vote if it reaches the House floor. The bill's fate in the Senate is much less certain, however, and may depend on the kind of compromises that Nadler said he hoped to avoid.
This markup garnered significant attention, as it represents the first of its kind that isn't simply a debate about whether cannabis prohibition should be ended—which occurred in a House subcommittee over the summer—but an actual vote on a bill that would accomplish legalization.
This story was updated to include additional details from the markup.
Marijuana Legalization Will Get A Floor Vote This Congress, Key Chairman Predicts
Photo courtesy of Philip Steffan.
Congressman Files First Federal Marijuana Reform Bill Of 2021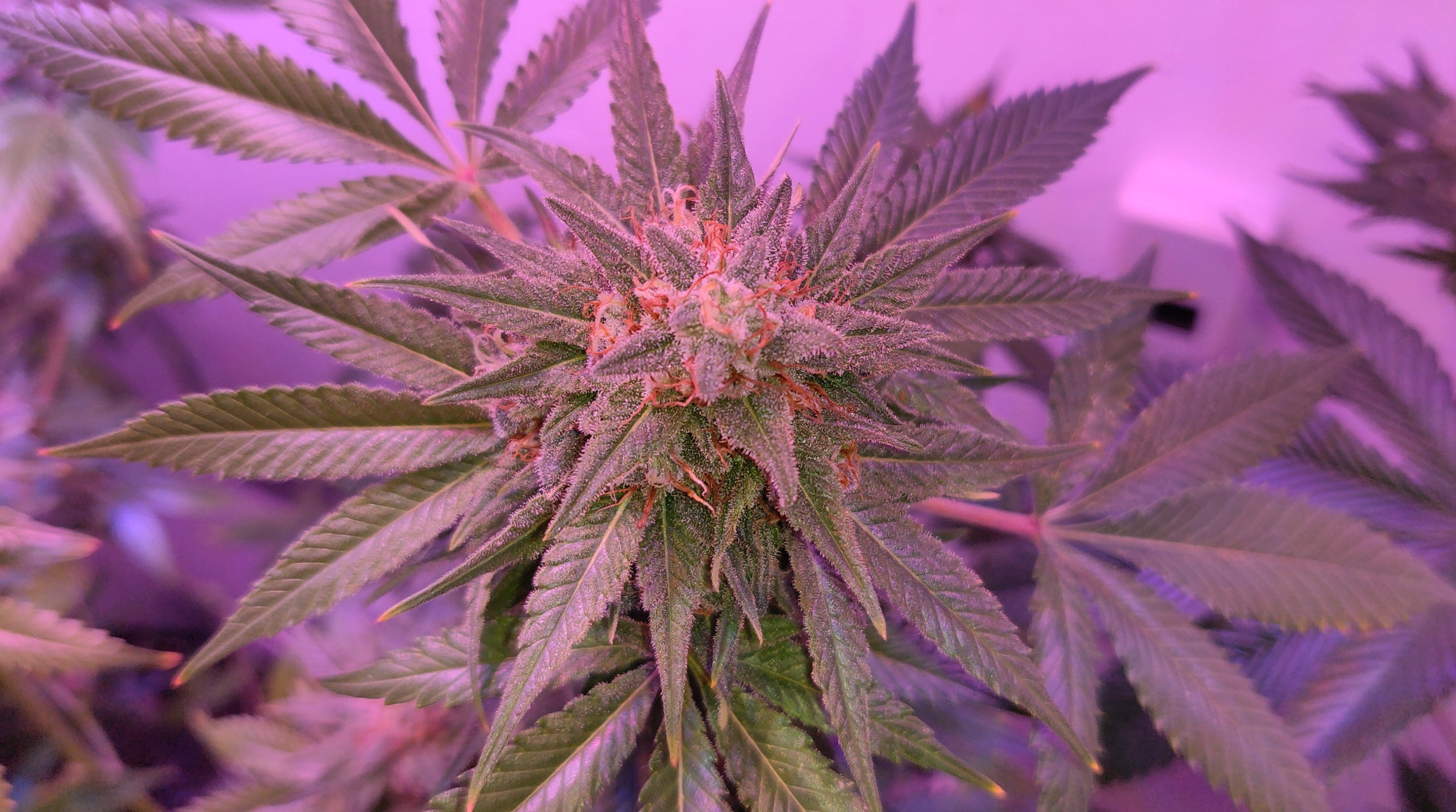 The first marijuana reform bill of the new Congress was introduced this week. It's not the comprehensive legalization legislation that advocates are waiting for, but it would reschedule cannabis under federal law.
Rep. Greg Steube (R-FL) filed the proposal, which is identical to a measure he sponsored last session. It would simply move marijuana from Schedule I to Schedule III of the Controlled Substances Act (CSA).
Text of the legislation, which has not yet been posted on Congress's website but was shared with Marijuana Moment, states that "the Attorney General of the United States shall, by order not later than 60 days after the date of enactment of this section, transfer marijuana…from schedule I of such Act to schedule III of such Act."
When the congressman introduced the bill in 2019, he said the state-level legalization movement necessitated a policy change that would free up research into cannabis.
"As marijuana is legalized for medical and recreational use across the United States, it is important that we study the effects of the substance and the potential impacts it can have on various populations," he said at the time. "By rescheduling marijuana from a schedule I controlled substance to a schedule III controlled substance, the opportunities for research and study are drastically expanded."
But while rescheduling is backed by President Joe Biden, who remains opposed to adult-use legalization, it's not the reform that advocates are getting behind. There are high hopes that a more comprehensive completely remove marijuana from the CSA—while promoting social equity—will move through the 117th Congress.
A bill to accomplish that cleared the U.S. House of Representatives last year, but it died in the GOP-controlled Senate. Now that Democrats have control of both chambers, activists are waiting for the legislation to be taken back up with a better chance of making it to Biden's desk.
That bill—the Marijuana Opportunity, Reinvestment and Expungement (MORE) Act—was sponsored by now-Vice President Kamala Harris, though she's indicated that she would not necessarily push the president to adopt a pro-legalization position.
While moving marijuana to Schedule III under Steube's new bill would not end federal prohibition in the way the MORE Act would, it would still have a number of effects.
It would, for example, protect federal employees who use marijuana from a Reagan-era executive order that defines illegal drugs as Schedule I or II substances.
And only drugs under Schedules I and II are affected by the tax provision known as "280E" that blocks cannabis companies from deducting businesses expenses from their taxes.
Reclassification would also make scientific research easier, since cannabis's current Schedule I status creates additional hurdles for studies.
Moving cannabis out of Schedule I would additionally end threats from the U.S. Postal Service that publishers have faced over the mailing of newspapers containing marijuana advertisements, since the federal statute the agency has cited to justify its actions applies only to Schedule I substances.
But modest rescheduling alone would not remove federal criminal penalties. Advocates have also expressed concerns that any move other than a complete removal from the CSA could create additional regulatory roadblocks for cannabis businesses that are operating in compliance with state laws.
Read the text of the new marijuana rescheduling bill below: 
Marijuana rescheduling bill by Marijuana Moment
Cuomo's New York Marijuana Legalization Plan Draws Mixed Reviews From Advocates
Photo courtesy of Mike Latimer.
South Dakota Lawmakers Form Cannabis Caucus To Address Marijuana Legalization Issues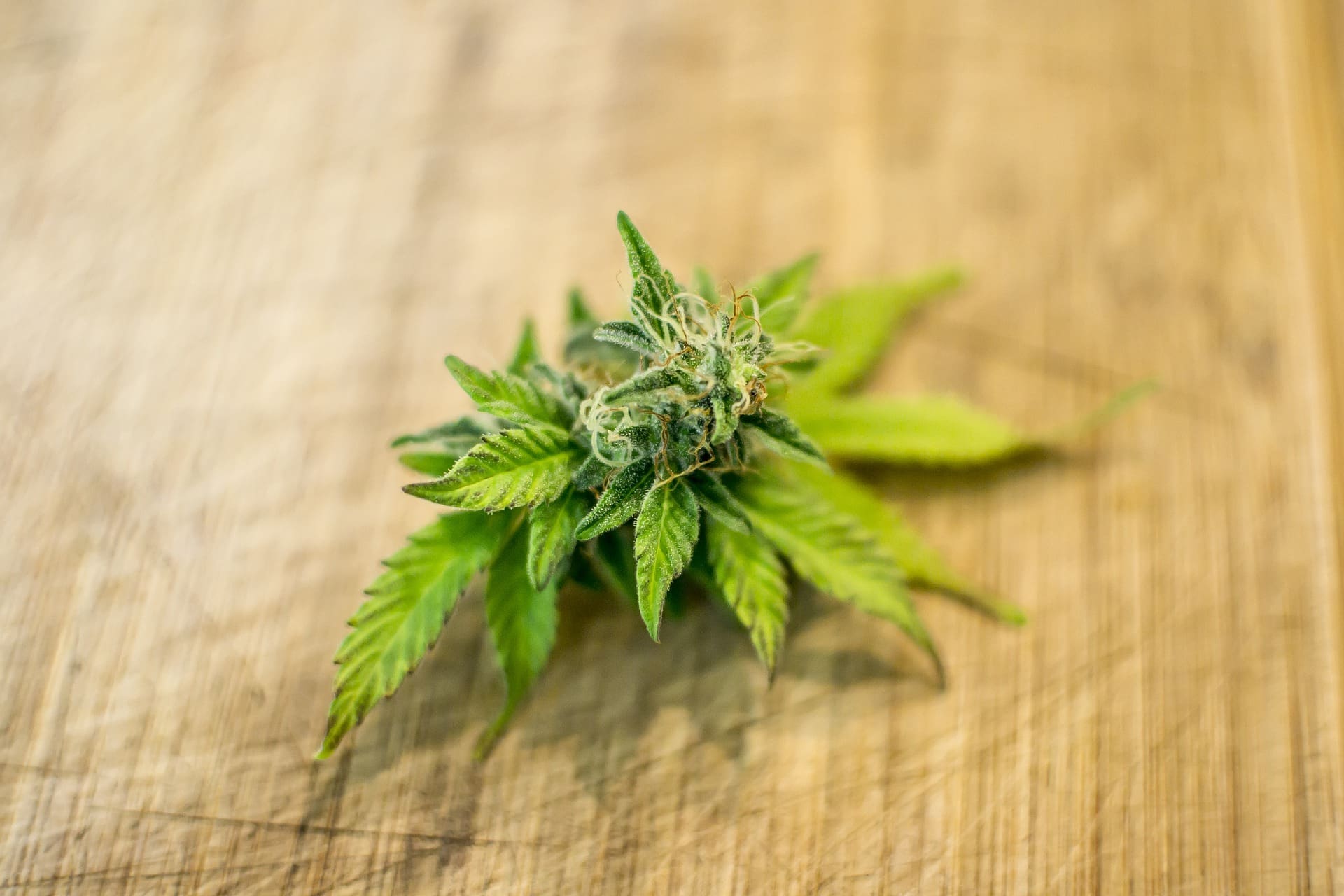 The Senate majority leader said enacting a regulatory framework for legal cannabis will probably require more than one session of work.
By By: Nick Lowrey, South Dakota News Watch
Entrepreneurs across South Dakota are already taking steps to claim a share of the state's soon-to-be-legal marijuana market, but legislators and regulators are off to a slow start in crafting laws and rules to govern the controversial new industry.
The sale, possession and use of recreational and medicinal marijuana are set to become legal in South Dakota for the first time on July 1. But when the 2021 South Dakota legislative session started on January 12, only one bill regarding marijuana had been filed.
A group of 15 Republican lawmakers have formed what they call a "Cannabis Caucus" to address marijuana issues this session. But leaders in both the Republican and Democratic parties say discussions on preparing for legalization and regulation of the business of marijuana sales, possession and use—one of the top matters facing the 2021 Legislature—have barely begun.
One high-ranking Senate leader said enacting a regulatory framework for legal marijuana will probably require more than one session of work and will likely spill into the 2022 session or require a special session to complete.
"Not everything will be done at the end of this session," said Senate Majority Leader Gary Cammack, R-Union Center. "I know there has been talk about the need for a special session."
Marijuana entrepreneurs, however, are not waiting for the Legislature to act. Many have been working for months to get businesses ready for the July 1 legalization date. The South Dakota Secretary of State's Office handled 907 more new business filings during the last three months of 2020 than it had during the same period of 2019, many of them related to legal weed.
Exactly how many new business filings are related to marijuana is unknown, as the secretary of state's office does not require new businesses to indicate a purpose or sales plan, said Jason Luntz, deputy secretary of state.
But as of January 11, a search of public business filings on the secretary of state's website found more than 40 businesses with the words "cannabis," "marijuana," "pot" or "dispensary" in their names. Most of those businesses organized as limited liability companies or registered their business names after voters approved marijuana legalization on November 3, 2020.
Even as a court challenge of the legalization of recreational marijuana remains unresolved, experts say the state needs to move quickly to establish clear rules for growing and selling marijuana commercially. The state will need to license and regulate sales outlets, set up tax collections, define penalties for selling marijuana to minors and make laws related to the marijuana black market, said Kittrick Jeffries, a former marijuana industry compliance officer and founder of a new Rapid City-based cannabis consulting firm called Dakota Cannabis Consulting.
"I think South Dakota has a great opportunity here…but there are some really key things that need to be done before July," Jeffries said.
If lawmakers and state regulators do not have the framework of a commercial market in place before marijuana becomes legal on July 1, anyone who wants to use cannabis after that date would be pushed to buy from the black market, which could expand and compete with legal, tax-paying retailers, Jeffries said.
Black market competition could weaken South Dakota's legal marijuana market, leaving local businesses more vulnerable to interstate competition should the federal government choose to legalize marijuana, Jeffries said.
A few legislators have been considering marijuana regulation in the early days of the 2021 session. Rep. Mike Derby, R-Rapid City, is playing a lead role in forming what he calls the "Cannabis Caucus." Derby said the group's goal is mostly to share information and help educate other lawmakers as opposed to offering legislation or coordinating votes. Members plan to meet for the first time on January 21 to review bill drafts, Derby said.
One of the big issues Derby plans to work on is providing clarity for local governments. Dozens of marijuana businesses are already preparing to begin commercial marijuana growing operations or are preparing to open retail sales outlets in South Dakota. Municipal governments will need guidance on how to safely zone for often large, indoor marijuana farms needed to supply wholesale and retail outlets, Derby said.
"At the end of the day, we want to respect the will of the people," Derby said. "We have an opportunity to look at what other states have passed, learn from their best practices, learn from their mistakes and maybe create a better process."
Rep. Mary Fitzgerald, R-St. Onge, has called for legislation that would make using marijuana in a vehicle and driving while high illegal. South Dakota does not have laws banning marijuana use in vehicles or driving while high because any use or possession of marijuana is still illegal. As of January 13, Fitzgerald had not filed any legislation regarding marijuana use.
The only bill regarding marijuana legalization that had been filed by January 13 came from the Department of Revenue. Senate Bill 35 asks the Legislature to give the department $4 million to cover the costs of regulating the marijuana industry until tax revenue starts coming in. The bill also asks lawmakers to give the state Department of Health about $135,000 to help cover the cost of regulating medical marijuana.
Any recreational marijuana bills that legislators pass could be negated by a lawsuit seeking to declare the recreational marijuana vote result as unconstitutional. Backed by Gov. Kristi Noem (R), the lawsuit was filed by Highway Patrol Superintendent Rick Miller and Pennington County Sheriff Kevin Thom, who argue that the constitutional amendment passed by voters, known as Amendment A, should not have been on the November 3 ballot and is unconstitutional because it was too broad.
A hearing in the case is scheduled for January 27 in Hughes County circuit court, but no trial date has been set. The circuit court's final ruling and any subsequent appeals to the state Supreme Court likely won't be settled until well after the 2021 legislative session ends.
Ian Fury, a spokesman for Gov. Noem, said the governor is in discussion with lawmakers about marijuana legalization but has not engaged in filing or pushing any specific legislation so far. "Many legislators have an interest in this topic and we want to give them the opportunity to convey their thoughts and ideas on behalf of their constituents," Fury wrote in an email to News Watch.
Some lawmakers question whether the Legislature should be involved in regulating recreational marijuana at all.
"My interpretation of Amendment A is that it doesn't allow the Legislature to do anything," said Sen. Arthur Rusch, R-Vermillion, vice-chair of the Senate Judiciary Committee.
Amendment A did not provide a regulatory framework for the industrial production or commercial sale of large amounts of cannabis. Instead, the amendment requires the state Department of Revenue to devise licensing and regulatory mechanisms that allow for the sale of recreational marijuana by April 1, 2022. Rusch said he believes Amendment A gave full authority over recreational marijuana regulation to the Department of Revenue.
"That's one of the reasons I believe [Amendment A] is unconstitutional," Rusch said.
Still, legislative leaders in both the Republican and Democratic parties acknowledged that a clear majority of South Dakota voters wanted to see marijuana legalized and that the Legislature is obligated to implement legalization measures.
"Our feet are set in concrete. Until the courts rule or voters overturn it in another election, it is our job to move forward with legalization," Cammack said.
This story was first published by South Dakota News Watch.
Washington State Marijuana Homegrow Bill Draws Smooth Reception At Initial Hearing
Cuomo's New York Marijuana Legalization Plan Draws Mixed Reviews From Advocates
After much anticipation, the full text of New York Gov. Andrew Cuomo's (D) marijuana legalization proposal was released late Tuesday night as part of his budget request for 2021.
So far, the measure has been met with mixed reviews from advocates and stakeholders. While many feel encouraged that the groundwork seems to have been laid for a legal cannabis market, some are taking issue with provisions related to equity and regulatory control, as well as a continued prohibition on home cultivation. The proposal also lacks license categories for delivery services and on-site consumption.
The governor has released various details about his legalization plan in recent weeks, but this is the first time that the specific legislative language is available. Cuomo has twice attempted to enact the policy change through previous budgets, only for the idea to stall amid disagreements over details with lawmakers. This time around, the administration and legislators seem confident reform will advance, especially in light of legalization being enacted in neighboring New Jersey.
But based on feedback from advocates, it appears that there will still be significant efforts to amend the governor's proposal as it is considered by the legislature.
Here are some of the main features of Cuomo's legislation:
-There would be no home grow option for medical cannabis patients or recreational consumers. The governor's budget proposal last year did include the option for patients but excluded the adult-use market—a decision that prompted controversy, especially after it was revealed that major marijuana companies urged the governor to continue criminalizing home cultivation.
-Cuomo and his budget director on Tuesday touted a new provision allocating $100 million in cannabis tax revenue to grants for communities most impacted by prohibition over four years. But advocates say that amount is far too little, which may create conflict when the bill heads to the legislature, where leaders have emphasized the need to aid people from communities harmed by the drug war.
-When it comes to local control, individual municipalities with populations of 100,000 or more will have the option to opt out of allowing marijuana businesses to operate in their area. The way the legislation is written, if a county decides to opt out, it wouldn't apply to any cities within its jurisdiction that also have a population of 100,000 or more unless they proactively chose to enact their own ban. They have until the end of 2021 to opt out.
-The bill does not create licenses for delivery services or for on-site consumption at dispensaries, but does allow regulators to create additional license types, which leaves the door open for those categories to potentially come online in the future. It also provides for the issuance of caterer's permit, which would allow the "service of cannabis products at a function, occasion or event in a hotel, restaurant, club, ballroom or other premises" where marijuana could "lawfully be sold or served" during certain hours.
-The proposal generally disallows vertical integration for adult-use cannabis businesses, preventing them from having ownership over everything from production to sales. However, existing medical cannabis organizations may be able to submit applications for recreational licenses and stay vertically integrated.
-Advocates are also pushing back against the concentration of power that would be given to an individual executive director of the proposed new Office of Cannabis Management, which would be responsible for regulating the marijuana and hemp markets.
-The governor is calling for three types of taxes on recreational cannabis products: one based on THC content to be applied at the wholesale level, a 10.25 percent surcharge tax at the point of purchase by consumers and applicable state and local sales taxes.
Activists expect that this proposal will serve as a starting point for negotiations with legislators, several of whom may well push for a greater emphasis on social equity in legalization legislation.
"It is encouraging that Governor Cuomo has now acknowledged the need to devote resources to social equity and community reinvestment in his plan to legalize adult use cannabis, but it is disappointing that his proposal, as stated, devotes only a fraction of the funding that is needed in these program areas," Melissa Moore, New York State director of the Drug Policy Alliance, said in a press release.
"We, along with our community and legislative allies, have long said that legalization needs to be done right if it is to be done right now—that means centering communities that have borne the brunt of racist enforcement for far too long. Governor Cuomo has listened to the calls to include social equity in his legalization platform. But to the communities that have been brutalized by the immoral war on drugs for so long, the current proposal does not go even remotely far enough. We will not give up on getting this done right."
Cuomo has recognized the need to enact the reform to promote racial justice and social equity, but he's also repeatedly emphasized the economic opportunity that legalization represents, especially amid the coronavirus pandemic.
The administration is projecting that the state will take in $350 million annually in marijuana tax revenue once the program is up and running. Eventually, $50 million a year will go to social equity grants to promote participation in the industry by disadvantaged people.
A memo on budget revenue states that the proposal "would establish a robust social and economic equity program" that will involve "providing technical assistance, training, loans and mentoring to qualified social and economic equity applicants."
Under the proposal, regulations for the state's industrial hemp program seem as though they would go largely unchanged compared to the rules that took effect this year.
Unlike past sessions, the legislature will have more influence this year after Senate Democrats secured a supermajority in the November election. If the governor were to veto any bill over details he didn't like, they could potentially have enough votes to override him.
To that end, New York's legal cannabis market could end up looking more like what's outlined in a bill introduced by Sen. Liz Krueger (D) and 18 cosponsors at the beginning of this month. The legislation would make it so adults 21 and older would be able to purchase cannabis and cultivate up to six plants for personal use.
It would also provide for automatic expungements for those with prior cannabis convictions and it also includes low- or zero-interest loans for qualifying equity applicants who wish to start marijuana businesses.
An 18 percent tax would be imposed on cannabis sales. After covering the costs of implementation, revenue from those taxes would go toward three areas: 25 percent for the state lottery fund, so long as it's designated for the Department of Education; 25 percent for a drug treatment and public education fund and 50 percent for a community grants reinvestment fund.
In any case, there's growing recognition in the state that legalization is an inevitability.
The top Republican in the New York Assembly said last month that he expects the legislature to legalize cannabis this coming session.
Senate Majority Leader Andrea Stewart-Cousins (D) said in November that she also anticipates that the reform will advance in 2021, though she noted that lawmakers will still have to decide on how tax revenue from marijuana sales is distributed.
Cuomo also said that month that the "pressure will be on" to legalize cannabis in the state and lawmakers will approve it "this year" to boost the economy amid the health crisis.
The push to legalize in New York could also be bolstered by the fact that voters in neighboring New Jersey approved a legalization referendum in November.
Separately, several other bills that focus on medical marijuana were recently prefiled in New York, and they touch on a wide range of topics—from tenants' rights for medical cannabis patients to health insurance coverage for marijuana products.
Virginia Senate Marijuana Committee Approves Amendments To Legalization Bill