Tulsi Gabbard Endorses Legalizing Drugs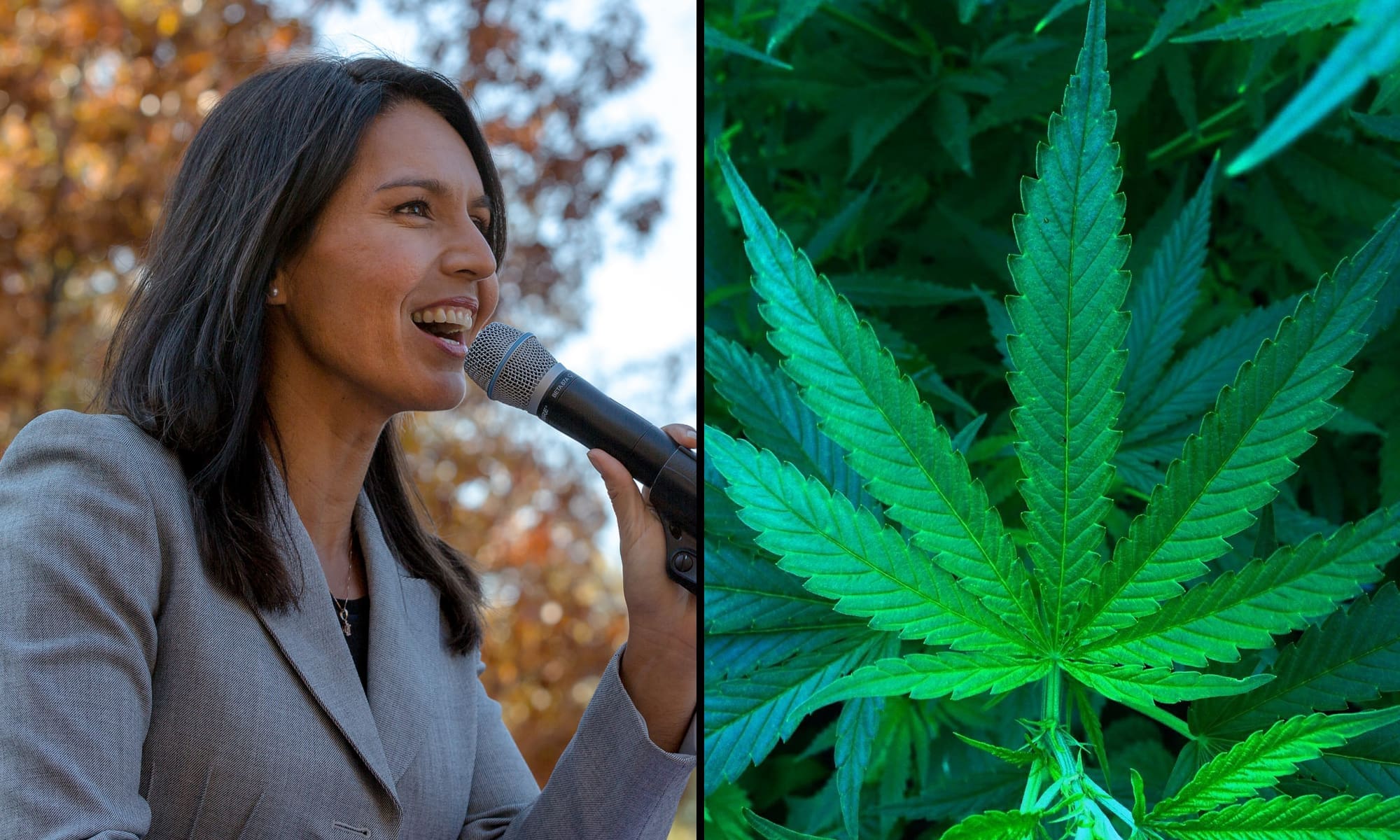 Rep. Tulsi Gabbard (D-HI) is calling for the U.S. to legalize currently illicit drugs.
"If we take that step to legalize and regulate, then we're no longer treating people who are struggling with substance addiction and abuse as criminals and instead getting them the help that they need," the 2020 presidential candidate said at a campaign stop in Merrimack, New Hampshire on Friday.
She was responding to a voter who asked whether her plan to end the war on drugs centered on more harm reduction and treatment or if it involved moving to "legalize and regulate narcotics so that you're no longer seeing tainted drugs on the street…and involvement in the black market."
The congresswoman replied that her answer was "all of the above."
"The costs and the consequence to this failed war on drugs is so vast and far reaching, socially and fiscally, that if we take these necessary steps, we'll be able to solve a lot of other problems that we're dealing with in this country," she said.
Listen to Gabbard discuss drug policy in the audio clip below:
Gabbard, who has sponsored several marijuana legalization bills during her time in Congress, had previously said in an interview last year that she supported "decriminalizing an individual's choice to use whatever substances that are there while still criminalizing those who are traffickers and dealers of these drugs."
Gabbard's latest comments, which were first noted and recorded by journalist Michael Tracey, go beyond that by indicating she backs a legally regulated method of producing and distributing drugs.
Tulsi tonight endorsed a proposal to "legalize and regulate" all drugs (not just marijuana) and rejected that this was an "extreme" solution to end the Drug War, cited the Portugal model where all drugs are decriminalized pic.twitter.com/LUVIw5tjpa

— Michael Tracey (@mtracey) January 18, 2020
The stance also puts her a step further than former South Bend, Indiana Mayor Pete Buttigieg, a rival Democratic presidential candidate, who has endorsed simply decriminalizing possession of all drugs.
Entrepreneur Andrew Yang, another contender, supports decriminalizing opioids and funding safe consumption sites for illegal drugs. He also wants to make psychedelic mushrooms "more freely available."
Those candidates and most other Democrats running for president in 2020 also support legalizing marijuana—with the exceptions of former Vice President Joe Biden and former New York City Mayor Michael Bloomberg, who back more modest steps such as removing criminal penalties for possession and expunging past records.
During the New Hampshire campaign stop, Gabbard also spoke about her support for ending cannabis prohibition, calling it "easiest and most critical first step towards" ending the drug war.
This piece was first published by Forbes.
Photo element courtesy of Lorie Shaull.