Senate Hearing Represents A Step Toward Providing Marijuana Banking Access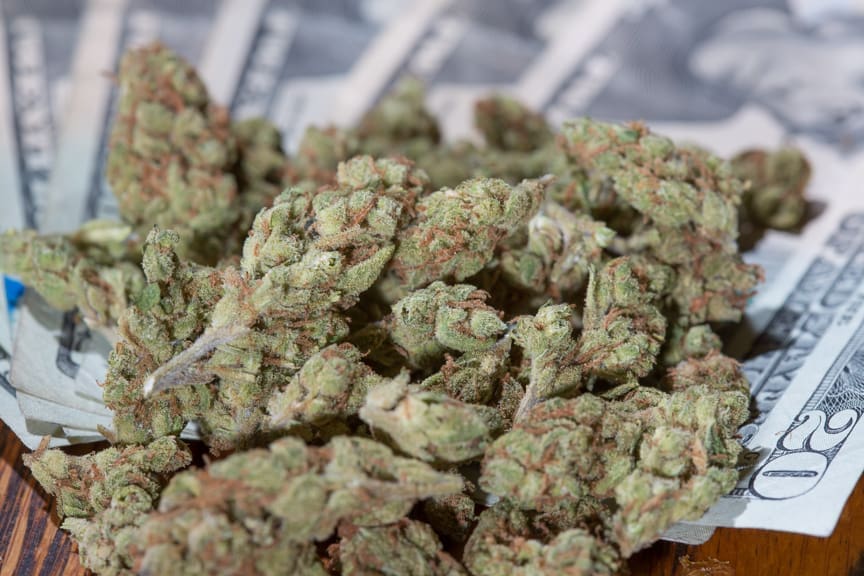 A key Senate committee met on Tuesday to discuss legislative fixes that would allow banks to service state-legal marijuana businesses without the risk of being penalized by federal financial regulators, and the chair of the panel concluded that "a case has been made pretty strongly here" that the issue must get resolved but that it's a "very important and complex issue that we need to get right."
The Senate Banking, Housing and Urban Affairs Committee, chaired by Sen. Mike Crapo (R-ID), announced the hearing last week, which took some advocates by surprise given the senator's previous statement that he wouldn't commit to examining the cannabis financial services issue while the federal government still regarded marijuana as a controlled substance.
A bipartisan bill—the Secure And Fair Enforcement (SAFE) Banking Act—was a main focus of the conversation. The House version of the legislation cleared that chamber's Financial Services Committee in March, and while advocates hoped it would go before the full chamber ahead of the August recess, expectations have shifted toward the fall for floor action.
When a Marijuana Moment reporter asked Crapo after the hearing if he's spoken to Senate Majority Leader Mitch McConnell (R-KY) about the bill, the chairman replied that he's "spoken to almost all of our colleagues about this."
In response to questions from other reporters about next steps, he said that the committee is "trying right now to see if we can find a way to address the various issues" ahead of a potential markup on the cannabis banking legislation and that he doesn't "intend to hold additional hearings on the issue."
Sen. Sherrod Brown (D-OH), ranking member of the panel, said in his opening remarks at the hearing that "the legal cannabis industry is one of the fastest growing in the United States and employs hundreds of thousands of people."
"No matter how you feel about marijuana itself, we have a duty to look about for the workers who work in this industry and the communities they represent," he said.
Witnesses who testified before the Senate committee included SAFE Banking Act sponsors Sens. Cory Gardner (R-CO) and Jeff Merkley (D-OR), Credit Union National Association (CUNA) representative Rachel Pross, American Bankers Association (ABA) representative Joanne Sherwood, Smart Approaches To Marijuana (SAM) Vice President of Government Affairs Garth Van Meter and LivWell Enlightened Health CEO John Lord.
Watch the Senate's marijuana banking hearing below:
Advocates argue that providing banking access to cannabis businesses will increase financial transparency and mitigate safety risks, since such companies are currently largely forced to operate on a cash basis that makes them targets of crime.
Gardner said in his testimony that "the states are leading on this issue, and the federal government has failed to respond. It has closed its eyes and plugged its ears and pretended the issue will go away. It won't."
"Keeping those dollars out of banks means we lose the ability to trace where the dollars go," he added. "It also makes it harder to ensure all taxes are being paid. It makes it easier for criminals in the illicit market to pose as legitimate. And it leaves hundreds of millions of dollars of cash in the state."
He recognized during the hearing that this "is a difficult hearing, a difficult topic. I know that."
"But we were sent here to deal with the difficult topics," he said. "It's an important step forward. First hearing we've had on this issue as the federal government wakes up to the reality that the cannabis issue is not going to go away and we must have action."
Following the hearing, Gardner told reporters that he was confident that there's enough support in the Senate to pass not only the SAFE Banking Act but also another bipartisan bill he is cosponsoring to allow states to set their own cannabis policies without the risk of federal interference.
"[I]t would pass with majority support and I think it would have a majority of Republicans voting for it as well," he said.
Notably, the senator told Marijuana Moment that he speaks to McConnell "constantly" about cannabis issues, as recently as Monday.
"If they want me to shut up then they can just pass this and the STATES Act and that's the way I'll shut up," he said, referring to the banking and broader states' rights bills.
But GOP attendance at the meeting was lacking overall, with only Crapo and Gardner appearing from the majority, raising questions about the extent to which Senate Republicans are interested in advancing cannabis banking legislation.
Merkley said in his testimony that the "lack of availability of financial services for cannabis-related businesses in states where it is legalized has created a scenario where businesses are forced to operate in all cash, leading to unsafe environments for all parties involved."
"Financial institutions support legal clarity and certainty and a legislative hearing would provide an opportunity to address outstanding questions and ensure a better understanding of the proposed bipartisan legislation," he said, adding that he hopes the hearing "will give members the opportunity to hear directly from witnesses who have direct experience with the challenges facing the financial sector, the cannabis industry, and law enforcement."
During the hearing, Merkley said there's "nothing good about forcing the world to operate on cash."
"It is an invitation to money laundering. It is an invitation to organized crime. It is an invitation to robbery. It is an invitation to cheat on your taxes or cheat your employees," he said. "Let's fix this. Let's honor the states' rights vision of all of the states that have said this makes sense here in our location for our citizens."
"Although the SAFE Banking Act does not cure all of the cannabis-related banking challenges, it would help the 33 states that have legalized cannabis in some form to make their communities safer, collect their taxes, and regulate their cannabis markets effectively," Sherwood, who is president and CEO of Citywide Banks, said in written testimony on behalf of ABA. "It would also help banks and their customers in states without legal cannabis regimes by addressing the unintended consequences for unrelated businesses that provide products and services to the cannabis industry, their employees or service providers, without undermining each state's ability to prohibit cannabis sales and use within their borders."
The Oregon senator also introduced into the record more than 100 stories from people who have been affected by the lack of marijuana industry banking access.
Pross, chief risk officer for Maps Credit Union, said that her association does "not have a position on the federal legalization of cannabis" but that "many credit unions operate in states and communities that have made cannabis usage or growth legal for medicinal and/or recreational purposes" and that CUNA strongly believes that "financial institutions should be permitted to lawfully serve businesses that engage in activities that are authorized under their state laws, even when such activity may be inconsistent with federal law."
"On behalf of America's credit unions and their 115 million members, we urge both Congress and the Administration to work towards turning this legislation into the law and providing financial institutions with the certainty needed to better serve our communities."
Prohibitionist group SAM's Van Meter said that members of the committee were being tasked with addressing "whether we want to promote and increase drug use during an addiction crisis or discourage drug use and help people find recovery and healing" by debating whether to provide access to banking to cannabis businesses.
"By skipping ahead to a technicality over banking rules, the marijuana industry is hoping to gain many of the benefits of federal legalization without a debate over the public health effects," he said in testimony.
Attached to SAM's submission is a letter expressing concern about the potential consequences of passing the SAFE Banking Act, signed by former heads of the Drug Enforcement Administration and Office of National Drug Control Policy.
Sen. Brian Schatz (D-HI) spoke about research barriers for marijuana, noting that he cosponsored bipartisan legislation introduced last week that would address the issue alongside Sens. Chuck Grassley (R-IA) and Dianne Feinstein (D-CA).
Van Meter jumped in to say that "if the marijuana industry was concerned about research, then I don't think they would be selling some of these extremely high potency" products.
"Well hang on, I'm concerned about research," Schatz said. "I'm going to allow you to answer the questions, but I'm not going to allow you to take a pot shot at the people that you're testifying with."
Lord, who is chairman of the industry association Cannabis Trade Federation, said that "due to the significant compliance costs associated with serving cannabis customers under existing policies, financial institutions charge cannabis businesses substantial monthly fees."
"Our company pays in excess of $3,000 per month for the mere privilege of having an account," he said of LivWell Enlightened Health. "The current situation is especially challenging for small businesses. While we, due to our size, are able to absorb the additional costs associated with cash management and exorbitant bank fees, many small businesses are not."
"Furthermore, resolving the banking issue could significantly aid cannabis businesses in securing business loans. This is critical to small business owners who may not have access to other sources of capital. It should be noted that these small businesses are also being squeezed by Section 280E of the Internal Revenue Code, which prevents all cannabis companies from deducting standard business expenses when they calculate their taxes. If there is any hope in helping small businesses – including minority—and women-owned companies—survive and thrive, we must fix the banking situation and amend Section 280E so that cannabis businesses are taxed like any other business."
Sen. Bob Menendez (D-NJ) discussed challenges that cannabis businesses face in securing loans and touted separate legislation he introduced on Monday that would give such companies access to insurance.
Federal law prevents legal marijuana business owners from getting comprehensive and affordable insurance coverage.

Without it, they can't protect their property, employees, or customers.

— Senator Bob Menendez (@SenatorMenendez) July 23, 2019
These small businesses also need to be able to open a bank account, pay employees, take out credit cards, & write checks.

The SAFE Banking Act is a game changer. It gives cannabis businesses access to basic banking services, making the industry safer and the future brighter. pic.twitter.com/wsgVwyu1YR

— Senator Bob Menendez (@SenatorMenendez) July 23, 2019
Sen. Tina Smith (D-MN) argued that federal marijuana reform should not stop at banking access.
"I think we need to realize that as we're looking at criminal penalties for involvement of businesses with marijuana, we can't forget the thousands of individuals who have spent time behind bars for their involvement with marijuana," she said. "Communities of color, particularly African-American men, have paid a disproportionate price for generations of aggressive enforcement of marijuana laws."
Brown, the ranking Democrat, made a similar point, saying that the financial services hearing is "just one piece of the conversation Congress must have on marijuana policy."
"People should not be thrown in jail or have their futures jeopardized by a criminal record over non-violent marijuana offenses," he said.
Other topics brought up during the meeting include the lack of access to financial services for hemp businesses since the crop was federally legalized under the 2018 Farm Bill, barriers to marijuana research and how providing banking access to the industry can help regulators better identify illicit financial activity.
Banking associations representing all 50 states have voiced support for the SAFE Act. Other advocates for a legislative resolution to the banking issue include a coalition of 20 bipartisan governors, the National Association of State Treasurers, top financial regulators in 25 statesand a majority of state attorneys general.
On the House side, the legislation has 206 cosponsors. The bill has 31 cosponsors in the Senate.
The banking hearing marks the sixth congressional hearing on marijuana policy this Congress, including a historic meeting of the House Judiciary Crime, Terrorism and Homeland Security Subcommittee on pathways to end the federal prohibition of cannabis. Another committee is scheduled to discuss hemp production on Wednesday.
Aaron Houston contributed reporting for this story from Washington, D.C.
Congresswoman Wants Ban On DC Marijuana Sales Lifted Through Coronavirus Legislation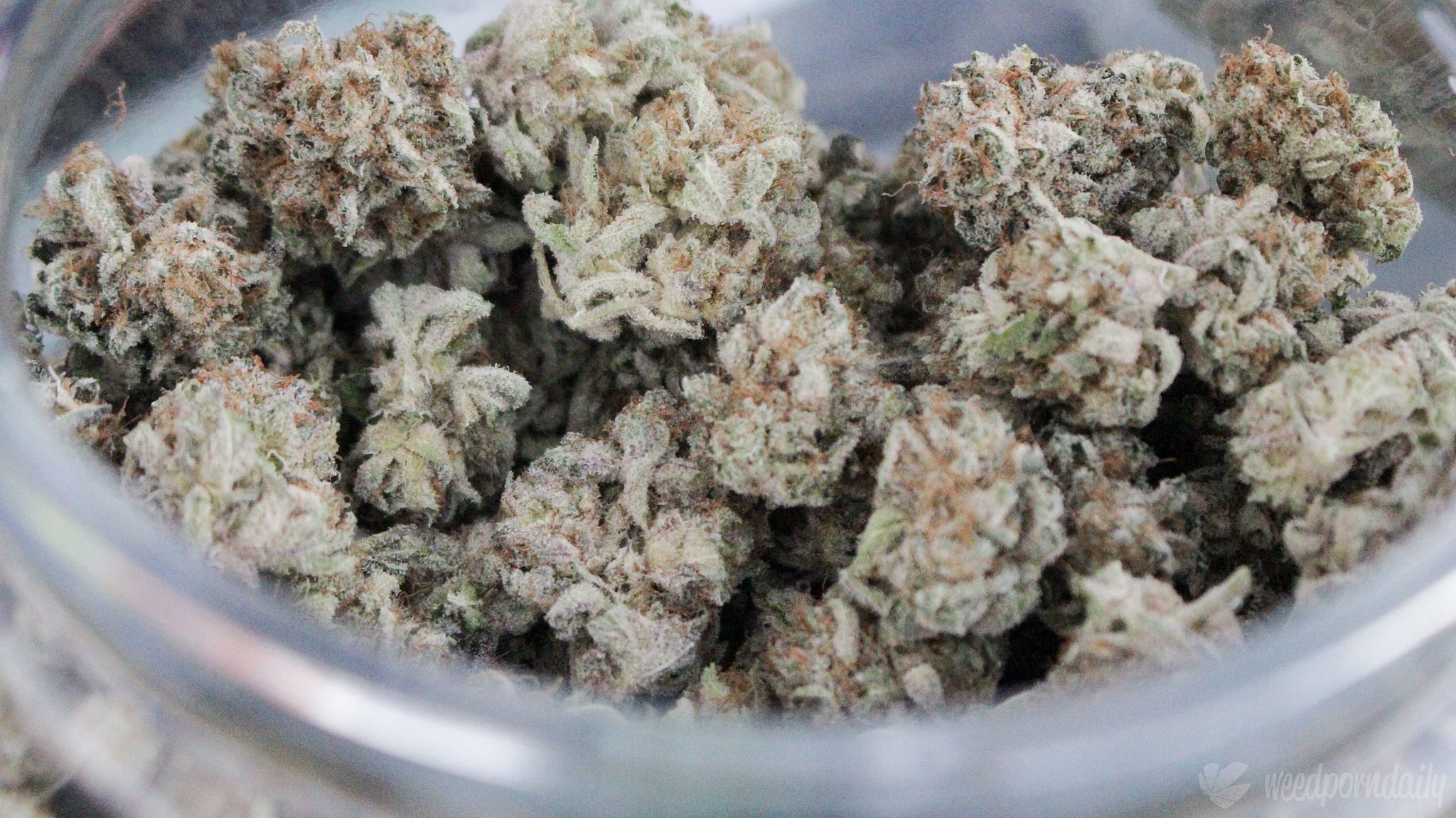 A congresswoman is calling on the government to end a policy prohibiting Washington, D.C. from legal marijuana sales, arguing that the jurisdiction is in particular need of tax revenue from cannabis commerce due to the coronavirus outbreak.
Rep. Eleanor Holmes Norton (D-DC) has repeatedly condemned the congressional rider barring the District of Columbia from allowing retail sales that has been extended each year since 2014, shortly after local voters approved a ballot measure to legalize low-level possession and home cultivation. But given the need for resources to combat the pandemic, she said a reversal of the provision should be included in the next COVID-related relief bill.
"At this moment of unparalleled need, D.C. should be able to collect tax revenue from all available sources, like every other jurisdiction, including from recreational marijuana, which is believed to be widely used in the District," the congresswoman said in a press release on Friday, adding that D.C. was shorted in the last stimulus because Congress treated it as a territory rather than a state.
"While I am working for a retroactive fix in the next coronavirus bill, it is imperative that Congress also repeal the D.C. recreational marijuana commercialization rider in the next bill to help D.C. shore up its finances," she said. "It is beyond unreasonable that congressional interference keeps only the District from commercializing recreational marijuana, while all other jurisdictions are free to do so."
The next #coronavirus bill is the time for Congress to finally permit DC to commercialize recreational marijuana. It is legal to possess two ounces but #DC can't tax it.

Commercialization would help DC in this moment of great need for revenue. https://t.co/xhEOyY1mbS pic.twitter.com/3haXv1L8Wf

— Eleanor Holmes Norton (@EleanorNorton) April 3, 2020
"Bringing the District in line with other jurisdictions would create a critical source of tax revenue in our time of need."
Last year, the House approved an appropriations bill that excluded the D.C. rider, but it was included in the Senate version and ultimately made its way into the final package that the president signed. The cannabis commerce ban was also included in President Trump's budget proposal earlier this year.
"True to form, Representative Eleanor Holmes Norton continues to be one of the best allies to the cannabis reform movement," Justin Strekal, political director for NORML, told Marijuana Moment. "During this unprecedented COVID-19 outbreak, it is critical that lawmakers analyze and reform any and every aspect of public policy to mitigate the health crisis and build a foundation for a strong recovery."
"As the majority of states that regulate cannabis have deemed the industry essential to the continued functioning of their jurisdictions, the continued congressional prohibition of the District of Columbia enacting it's own adult-use program becomes even more ridiculous," he added.
Norton, in an interview about her push, said that the congressionally mandated prohibition on sales doesn't prevent people from accessing cannabis but does block the city from collecting tax revenue.
"You can buy two ounces but, by the way you've got to do that on the black market," she told WUSA-TV. "But there's nobody to tax it. And I'm simply trying to get the taxes the District is due for merchandise, in this case marijuana that's being consumed readily in the District of Columbia."
🟢🟢 LEGALIZING COMMERCIAL MARIJUANA IN D.C. 🟢🟢
I spoke to D.C.'s Delegate @EleanorNorton
She's pushing for fully legal commercial marijuana sales in the District in a 4th Congressional stimulus package.
Why?
The District needs the money.
And people are smoking weed anyway. pic.twitter.com/PL9yoDKlrj

— Adam Longo (@adamlongoTV) April 3, 2020
Legislative priorities for Congress have shifted significantly as lawmakers attempt to address the outbreak, and that's meant putting some reform efforts on hold. However, the issue isn't being ignored entirely, and it's possible that other members may look to attach modest marijuana proposals to additional coronavirus legislation.
For example, Rep. Katherine Clark (D-MA) said this week that U.S. Department of Veterans Affairs policy preventing its doctors from recommending medical cannabis in legal states puts service members at risk in Massachusetts because the state is shuttering recreational shops (but not medical dispensaries) and some veterans fear registering as patients out of concern that they could lose federal benefits.
Eleven senators wrote a letter to Appropriations Committee leadership asking that they allow small cannabis businesses to access federal loans and disaster relief programs. While the lawmakers said it should be enacted through an annual spending bill, advocates have argued that the policy change should be pursued through coronavirus legislation since these businesses are facing challenges just like those experienced by many other companies during the pandemic.
Eleven Senators Push To Let Marijuana Businesses Access Federal Loan Programs
Photo courtesy of WeedPornDaily.
North Dakota Activists Say Marijuana Legalization Initiative Unlikely In 2020 Due To Coronavirus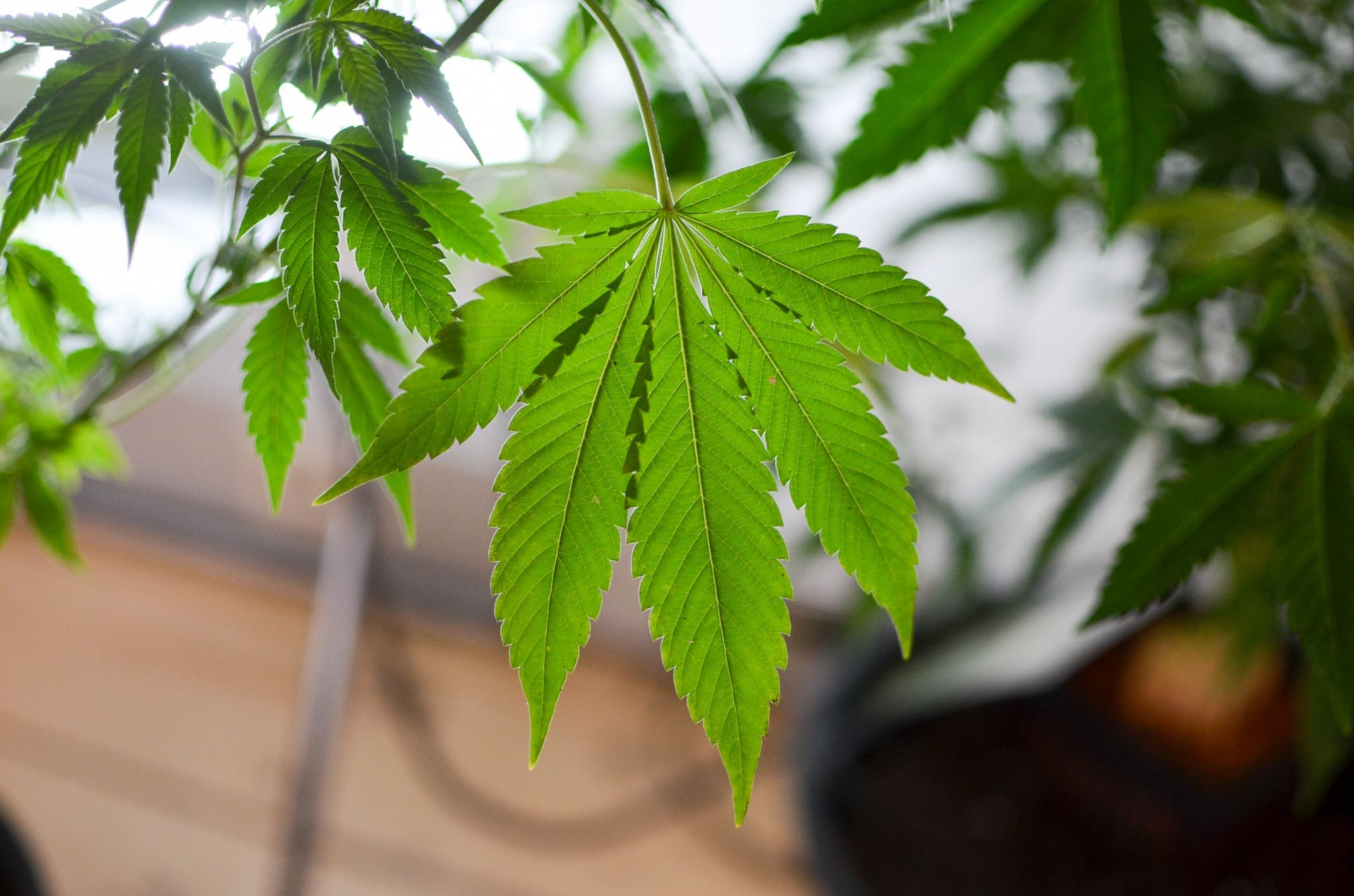 North Dakota activists announced on Thursday that they are suspending their campaign put marijuana legalization on the November ballot due to the coronavirus outbreak.
In a Facebook post, Legalize ND said "we are going to have to face a few hard realities going forward" as businesses are shuttering, public events are being cancelled and individuals are encouraged to shelter in place. The pandemic means in-person signature gathering can't take place, and the state does not allow for alternative signing options such as by mail or online.
"Due to the virus all of our major avenues for signature collection have been cancelled or indefinitely postponed, and going door to door is not safe for both those knocking and those getting knocked," the group said. "Businesses will continue to collect, but we don't want to create another vector for the coronavirus. As a result, at this time if something major doesn't change we will not be able to make the 2020 ballot."
Legalize ND said there's no way for state policies related to signature gathering to be changed ahead of the November election. They needed to collect 13,452 valid signatures from voters before July 6 in order to qualify. In all likelihood, the campaign said it would have to shift its focus to the July 2022 primary election.
"This isn't the solution we want, but given the situation it is what will have to happen," the post states. "Stay safe, and hopefully we can make a major push when the quarantine ends."
The proposed initiative would allow individuals to purchase and possess up to two ounces of cannabis. Unlike a much more far-reaching measure the same group pushed in 2018 that included no possession or cultivation limits, which voters rejected, this version would prohibit home growing, impose a 10 percent excise tax and establish a regulatory body to approve licenses for marijuana businesses.
North Dakota voters approved a medical cannabis initiative in 2016.
The coronavirus outbreak has dealt several blows to drug policy reform efforts in recent weeks.
California activists for campaigns to amend the state's legal cannabis program and legalize psilocybin mushrooms are asking for a digital signature option.
Likewise in Washington, D.C., advocates for a measure to decriminalize psychedelics asked the mayor and local lawmakers to accept online signatures for their ballot petition.
An effort to legalize medical cannabis in Nebraska is facing similar signature gathering challenges. A campaign to legalize cannabis in Missouri is also in jeopardy.
In Oregon, advocates for a measure to decriminalize drug possession and a separate initiative to legalize psilocybin for therapeutic purposes have suspended in-person campaign events amid the pandemic.
In New York, Gov. Andrew Cuomo (D) recently conceded that legalization was "not likely" going to happen through the budget, as he hoped. Coronavirus shifted legislative priorities, and comprehensive cannabis reform seems to have proved too complicated an issue in the short-term.
Idaho activists announced on Thursday that they are suspending their campaign, though they are still "focusing on distributing petitions through online download at IdahoCann.co and encouraging every volunteer who has downloaded a petition to get them turned in to their county clerk's office by mail, regardless of how many signatures they have collected."
Finally, in Arizona, a legalization campaign is petitioning the state Supreme Court to instruct the secretary of state to allow individuals to sign ballot petitions digitally using an existing electronic system that is reserved for individual individual candidates seeking public office.
Virginia Groups Push Governor To Amend Marijuana Decriminalization Bill On His Desk
Photo courtesy of Philip Steffan.
Arizona Legal Marijuana Campaign Asks Supreme Court To Allow Electronic Signatures Amid Coronavirus
Several campaigns to put initiatives on Arizona's November ballot—including one to legalize marijuana—are asking the state Supreme Court to allow electronic signature gathering amid the coronavirus pandemic, which has made in-person ballot petitioning all but impossible.
Smart and Safe Arizona, the group behind the cannabis measure, along with three other campaigns, filed a petition with the court on Thursday, requesting that it direct the secretary of state to let them digitally collect signatures. They stressed that the infrastructure already exists, as residents are able to use a system called E-Qual to sign ballot petitions for individual candidates running for office.
While the marijuana campaign has already gathered more than 320,000 signatures, which is well over the required 237,645 signatures for statutory proposals, they have yet to be verified and activists would like to continue collection efforts to ensure that they qualify for the ballot.
In the filing, the groups argued that limiting the E-Qual system to office seekers is unconstitutional. However, state law stipulates that it can only be used for that purpose, so it remains to be seen whether court action will produce the intended result. There was a bill filed last year to expand its utility to allow digital signature gathering for initiatives, but it has not advanced in the legislature.
Breaking: four initiative campaigns (criminal justice, invest in ed, recreational marijuana and save our schools) are asking the Arizona Supreme Court to allow for them to collect signatures online. pic.twitter.com/GvNSA5NoKh

— Dillon Rosenblatt (@DillonReedRose) April 2, 2020
"Legal access to E-Qual for these citizen initiatives is the right thing for public health and democracy," attorneys representing the groups said in a statement. "Following Governor Doug Ducey's stay-at-home order issued Monday and current CDC recommendations, gathering hundreds of thousands of signatures on paper, at people's homes, or in public spaces, is impossible to do safely and responsibly during this pandemic. E-Qual is a very reasonable remedy."
The legalization petition would allow individuals 21 and older to possess and purchase cannabis from licensed retailers. People could possess up to an ounce of marijuana at a time and cultivate up to six plants for personal use.
The measure also contains several restorative justice provisions such as allowing individuals with prior marijuana convictions to petition the courts for expungements and establishing a social equity ownership program
Cannabis sales would be taxed at 16 percent. Tax revenue would cover implementation costs and then would be divided among funds for community colleges, infrastructure, a justice reinvestment and public services such as police and firefighters.
The Department of Health Services would be responsible for regulating the program and issuing cannabis business licenses. It would also be tasked with deciding on whether to expand the program to allow for delivery services.
"The Committees have explored potential alternatives, such as mailing petitions to interested persons to circulate within their families," Smart and Safe Arizona Campaign Manager Stacy Pearson said in a declaration filed with the court. "This, however, is expensive, inefficient, and has no realistic likelihood of permitting the Committees' to gather large numbers of valid petition signatures."
The legalization group was joined by campaigns to limit school vouchers, provide sentencing reform and increase taxes on the wealthy to fund public education in the petition. Separately, two other campaigns—to enact voting reform and end surprise hospital billings—filed a similar lawsuit in a federal court on Thursday.
Smart and Safe Arizona is not the only drug policy reform campaign to request electronic signature gathering since the COVID-19 outbreak.
Activists in California released a video last month asking officials to allow digital signatures for a petition to revise the state's adult-use marijuana program. In Washington, D.C., advocates for a measure to decriminalize psychedelics similarly wrote to the mayor and local lawmakers, imploring them to accept online signatures for their ballot petition.
Another California campaign to legalize psilocybin mushrooms is struggling and asking for electronic signature gathering to qualify for the ballot.
Others have generally shut down campaign activities in light of the pandemic, which has resulted in shutter businesses and shelter-in-place orders across the country.
An effort to legalize medical cannabis in Nebraska is facing similar signature gathering challenges. A campaign to legalize cannabis in Missouri is also in jeopardy.
In Oregon, advocates for a measure to decriminalize drug possession and a separate initiative to legalize psilocybin for therapeutic purposes have suspended in-person campaign events amid the pandemic.
In New York, Gov. Andrew Cuomo (D) recently conceded that legalization was "not likely" going to happen through the budget, as he hoped. Coronavirus shifted legislative priorities, and comprehensive cannabis reform seems to have proved too complicated an issue in the short-term.
Idaho activists announced on Thursday that they are suspending their campaign, though they are still "focusing on distributing petitions through online download at IdahoCann.co and encouraging every volunteer who has downloaded a petition to get them turned in to their county clerk's office by mail, regardless of how many signatures they have collected."
Idaho Activists Suspend Campaign To Legalize Medical Marijuana Due To Coronavirus
Photo courtesy of Mike Latimer.