All 50 State Banking Associations Urge Congress To Pass Marijuana Financial Services Bill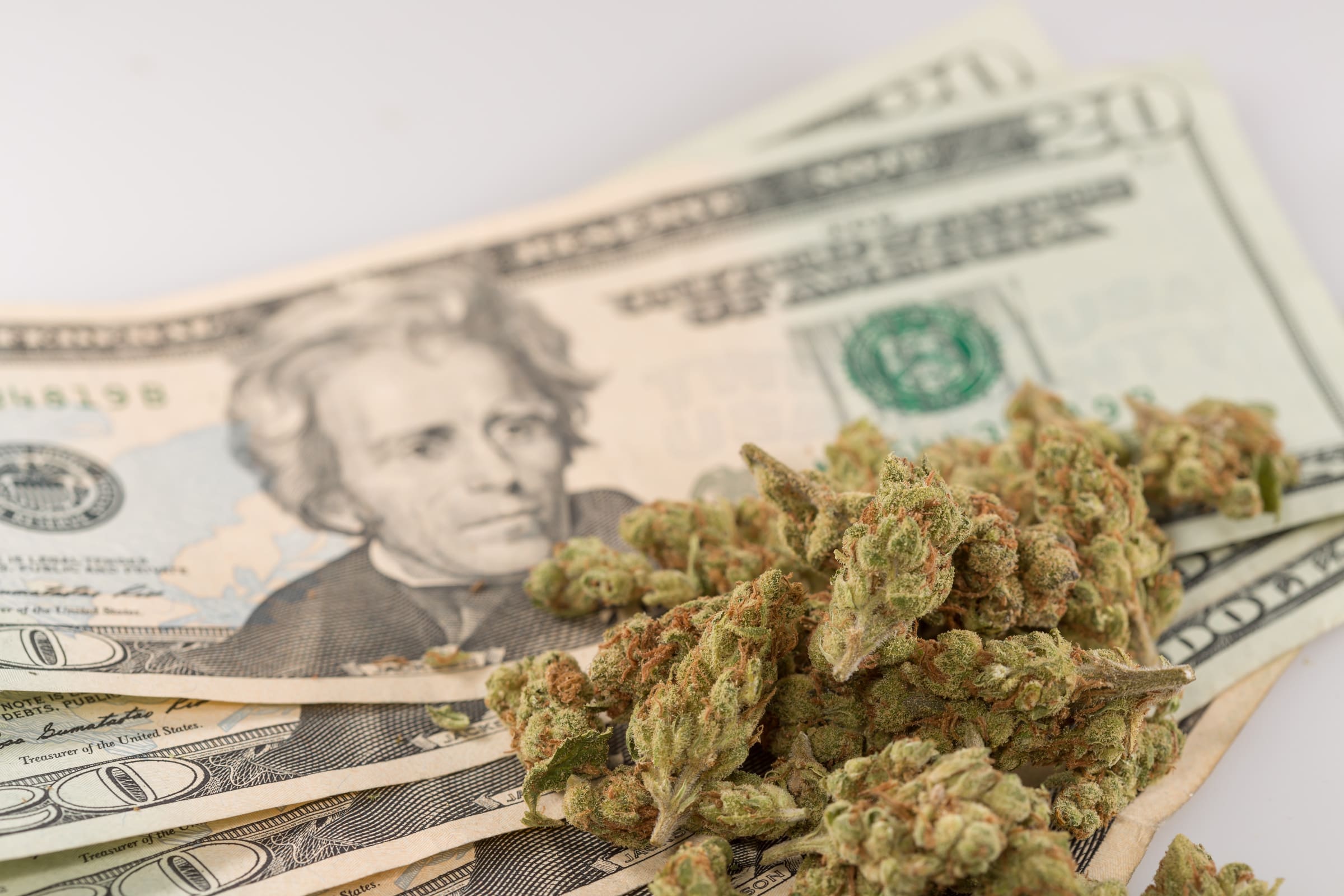 Banking associations from all fifty states and one U.S. territory are calling on the Senate Banking Committee to advance bipartisan legislation that would protect financial institutions that service marijuana businesses from being penalized by federal regulators.
The state associations sent a joint letter to leaders of the panel on Monday, writing that current law forces state-legal businesses to operate on a cash basis, which poses a safety risk, complicates enforcement efforts and could damage the economy.
"As a result of congressional inaction and the lack of regulatory clarity, legal cannabis businesses must operate on an all-cash basis, subjecting their employees and the general public to serious risk of criminal activity and harm," they wrote. "These businesses also must remit payments for state taxes and licensing fees in cash, denying the states the efficiencies and safety of more modern payment methods. This in turn significantly increases state compliance auditing costs, since operating on an all-cash basis leaves no paper trails for auditors to follow."
"Leaving the cannabis industry unbanked presents serious public safety, revenue administration, and legal compliance concerns and must be remedied immediately."
The associations complained that the Senate hasn't acted on companion legislation since the House Financial Services Committee approved their version with a bipartisan vote of 45 to 15 in March.
"Although we do not take a position on the legalization of marijuana, our members are committed to serving the financial needs of their communities—including those that have voted to legalize cannabis," the members said. "We believe federal action is necessary and support a solution that would allow banks to serve cannabis-related businesses in states where the activity is legal."
"We also support a thorough examination of the issue and potential legislative solutions by the committee. We appreciate that there are broader public policy questions surrounding cannabis legalization that merit debate, but we ask that you focus narrowly on the urgent banking problem at hand, which is within your power to resolve. Doing so will reap immediate public safety, tax and regulatory benefits while Congress contemplates broader decisions about national drug policy."
Sen. Mike Crapo (R-ID), chairman of the Senate Banking Committee, said last month that he wouldn't commit to bringing the legislation before his panel, arguing that the issue must first be addressed by the Justice Department. But the banking association representing his own state's financial institutions appears to disagree, and made that clear by signing on to the new letter.
The senator's views also put him at odds with the National Association of Attorneys General, with that group endorsing the marijuana banking legislation earlier this month.
The National Association of State Treasurers, which represents state treasurers and finance officials, also adopted a resolution last week urging Congress to pass legislation to "provide essential banking services to state legalized cannabis businesses" for many of the same reasons outlined by the attorneys general and bankers groups.
Read the full letter from the state banking associations below:
STEX Joint Letter Re Support for Cannabis Hearing by Marijuana Moment on Scribd
State Treasurers Group Endorses Marijuana Banking Legislation