State Treasurers Group Endorses Marijuana Banking Legislation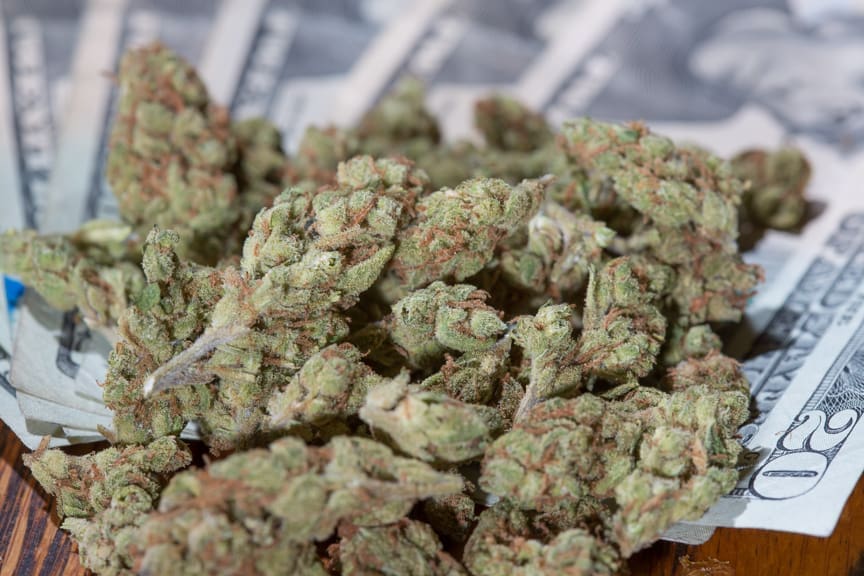 A group representing state treasurers and finance officials is formally calling on Congress to pass legislation allowing marijuana businesses to more readily store their profits in banks.
The National Association of State Treasurers adopted a resolution on Friday announcing that the organization "supports common sense federal laws and regulations to provide essential banking services to state legalized cannabis businesses, promote public safety and financial transparency, and facilitate local, state and federal tax and fee collection."
The measure, which makes clear that the group "takes no position as to whether cannabis should be legalized under the laws of the United States or of any state," highlights the public safety issues caused by current federal policy, which makes many financial services providers reluctant to work with the marijuana industry.
"Lacking banking services, many legal cannabis businesses operate solely in cash," it says. "Cash-based systems are inefficient, expensive, and opaque, making illicit activity more difficult to track and posing a significant risk to public safety by increasing the likelihood of violent crime."
The status quo also causes headaches for regulators, the group argues.
"Whereas, unbanked cannabis businesses are unable to write checks, make and receive electronic payments, utilize payroll providers, accept debit or credit cards, or pay taxes through a financial institution, tax collection is more difficult and burdensome for both businesses and governments, and the potential for tax fraud is substantially increased," the resolution states.
The group's endorsement, which was led by Oregon State Treasurer Tobias Read and Utah Treasurer Damschen, follows a letter on the issue that 17 state treasurers signed earlier this month.
"This was an ongoing, thoughtful conversation the Association has been having for the last two years," Read told Marijuana Moment. "The majority of states have legalized medical or recreational cannabis, and need to have safe banking options for these businesses. I hope that Congress will recognize that this public safety issue is bi-partisan and will create safer communities."
The move by treasurers' organization also comes after the National Association of Attorneys General, which represents the top law enforcement officials at the state level, issued a similar endorsement.
Legislation to protect banks from being punished by federal regulators for working with marijuana businesses is gaining momentum in Congress.
In March, the House Financial Services Committee approved a cannabis banking bill in a bipartisan vote of 45 to 15. The legislation, which is awaiting a vote on the House floor, now has 182 cosponsors. A companion Senate bill has 28 senators signed on.
In the meantime, the National Association of State Treasurers is urging the Trump administration to keep in place Obama-era guidance meant to provide some level of clarity and comfort to banks interested in working with the cannabis industry.
"NAST supports financial law enforcement authorities' consistent interpretation of the FinCEN guidance and, barring changes to federal law, the continued application of the guidance to allow some financial institutions to offer banking services to the state legalized cannabis industry," the resolution says.
Majority Of State Attorneys General Tell Congress To Pass Marijuana Banking Bill
Senator Files New Bill To Federally Legalize Marijuana And Regulate It Like Tobacco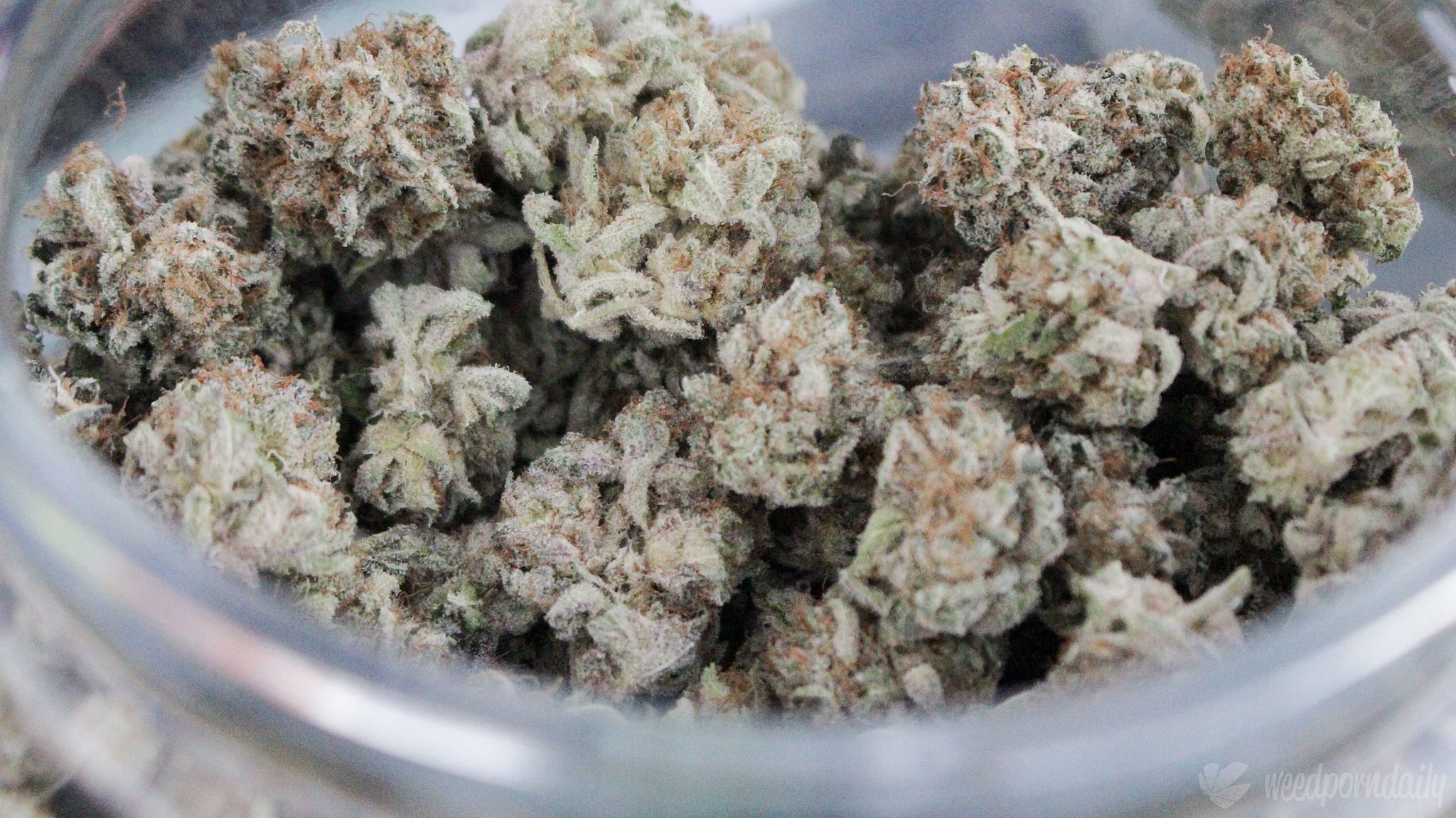 A Democratic senator filed a new bill to federally legalize marijuana on Thursday, creating yet another potential avenue through which Congress could enact the policy change.
This piece of legislation, sponsored by Sen. Tina Smith (D-MN), would remove cannabis from the Controlled Substances Act and direct several federal agencies to develop regulations for the plant.
Titled the "Substance Regulation and Safety Act," the bill would deschedule cannabis, require the U.S. Department of Health and Human Services (HHS) to develop rules that treat marijuana the same as tobacco, create a national research institute to evaluate the risks and benefits of cannabis, require the U.S. Department of Agriculture to impose quality control standards and mandate that the Department of Transportation study methods for detecting THC-impaired driving.
The descheduling provisions "are retroactive and shall apply to any offense committed, case pending, or conviction entered, and, in the case of a juvenile, any offense committed, case pending, or adjudication of juvenile delinquency entered, before, on, or after the date of the enactment of this Act," the text of the bill states.
HHS would have to come up with a "national strategy to prevent youth use and abuse of cannabis, with specific attention to youth vaping of cannabis products." Further, text of the legislation states that the department would be required to "regulate cannabis products in the same manner, and to the same extent," as it does with tobacco.
That includes "applying all labeling and advertising requirements that apply to tobacco products under such Act to cannabis products."
U.S. Customs and Border Protection would be tasked with working with other agencies to develop policies on allowing marijuana imports and exports.
The legislation further contains racial justice provisions. For example, HHS would have to consult with "consult with civil rights stakeholders" to determine "whether cannabis abuse prevention strategies and policies are likely to have racially disparate impacts" within 100 days of the bill's enactment.
The Department of Transportation would similarly have to determine whether its impaired driving prevention policy "is likely to contribute to racially disparate impacts in the enforcement of traffic safety laws."
Agencies charged with establishing these regulations would have one year following the bill's enactment to finalize those rules.
A federal age requirement for marijuana sales would be set at 21 under the measure.
The short title of the bill as published on Congress's website states that it would "decriminalize and reschedule cannabis." However, the text of the legislation as introduced that was shared with Marijuana Moment says it would go beyond rescheduling by removing marijuana from the CSA entirely, a process known as descheduling. Representatives from Smith's office did not immediately respond to a request for clarification.
This is the latest legalization bill to be introduced this Congress. In some ways, it appears to be a more modest reform compared to other pieces of legislation that reform advocates are backing such as the Marijuana Opportunity, Reinvestment, and Expungement (MORE) Act, which includes provisions beyond rescheduling to reinvest in communities most impacted by the war on drugs.
Sources recently told Marijuana Moment there are plans in motion to get a House floor vote on that bill in September, though it's prospects in the Republican-controlled Senate are more dubious. It's possible that this bill from Smith would be more palatable to GOP members given its more narrow focus.
"It's terrific to see Senator Smith engage so substantively in the cannabis policy reform debate," Justin Strekal, political director of NORML, told Marijuana Moment. "We at NORML look forward to propelling many aspects of the new legislation into the broader conversation on the future of federal regulations in regards to a post-prohibition America."
The introduction of this legislation comes one day after the House approved a spending bill amendment that would protect all state, territory and tribal cannabis programs from federal intervention.
While Smith has only been in Congress since 2018, after she replaced Sen. Al Franken (D-MN) following his resignation, she has signed onto various pieces of cannabis reform legislation as a cosponsor, and she's made several comments in favor of reform.
For example, the senator attached her name to bills to protect banks that service state-legal marijuana businesses from being penalized from federal regulators and to legalize industrial hemp. She also cosponsored a resolution condemning "state-sanctioned extrajudicial killings" over drug crimes in the Philippines.
Smith also recently remarked racial disparities in drug enforcement in a Senate floor speech.
This bill is being introduced as Minnesota lawmakers push for state-level legalization, with a top legislator unveiling a comprehensive plan for legalizing cannabis for all adults 21 and older in May.
It also comes shortly after the Democratic National Committee rejected an amendment to adopt legalization as a 2020 party plank, with members opting instead to embrace more modest reforms. Advocates suspend that there may have been pressure for the panel not to formally embrace a policy change that is opposed to by presumptive Democratic presidential nominee Joe Biden.
Read the new Senate marijuana legalization below: 
Substance Regulation and Sa… by Marijuana Moment on Scribd
Photo courtesy of WeedPornDaily.
Louisiana Law Allowing Medical Marijuana For Any Debilitating Condition To Take Effect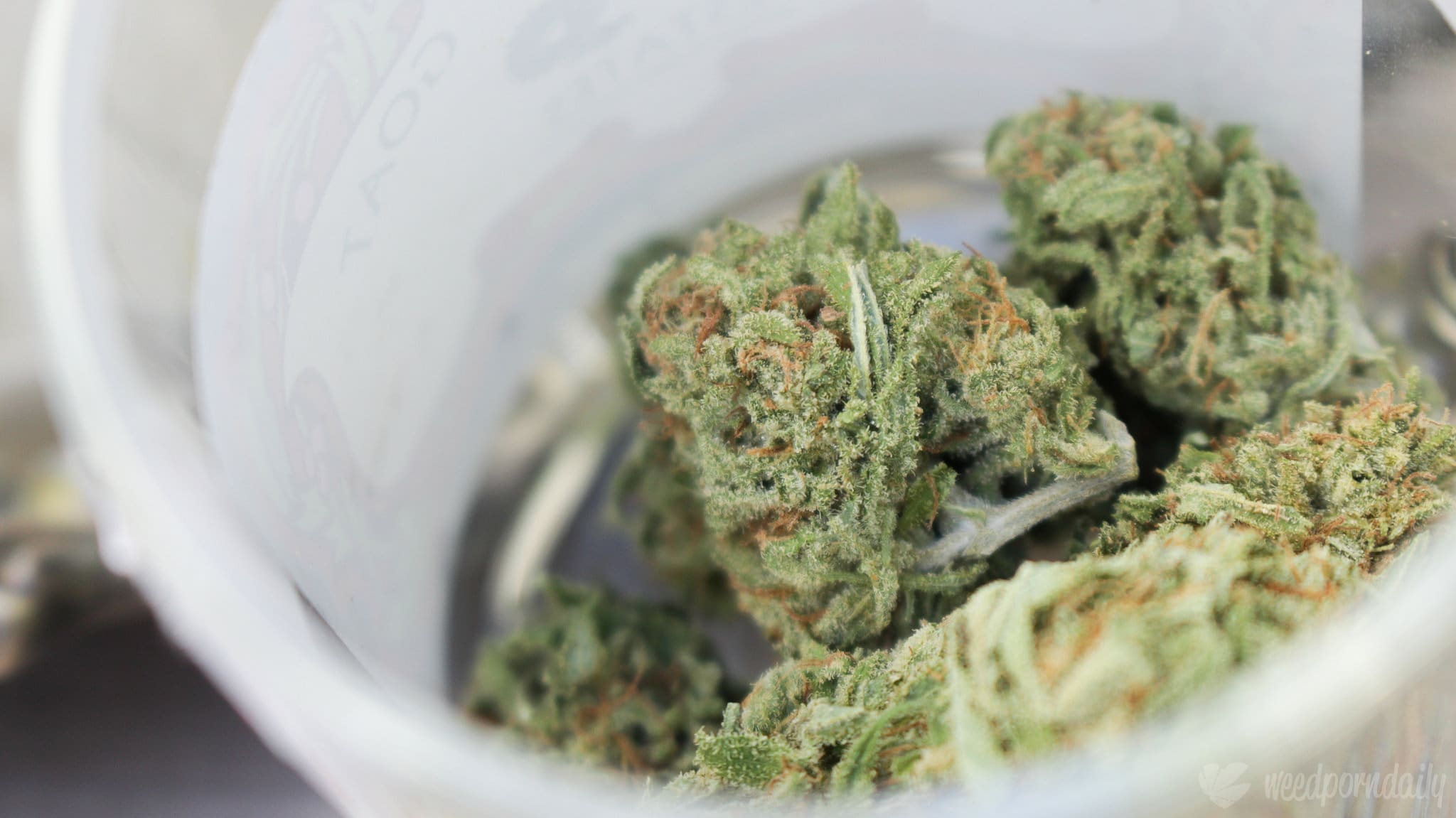 A new Louisiana law significantly expanding the state's medical marijuana program officially takes effect on Saturday.
This comes two months after the legislature approved the bill and Gov. John Bel Edwards (D) signed it. The legislation will allow physicians to recommend medical cannabis to patients for any debilitating condition that they deem fit instead of from the limited list of maladies that's used under current law.
Other new laws coming into force this weekend include ones to set hemp and CBD regulations, shield financial institutions that service marijuana businesses from being penalized by state regulators and provide legal protections for doctors who recommend medical cannabis and medical facilities that have marijuana patients in their care.
The medical marijuana expansion bill as introduced by its sponsor, Rep. Larry Bagley (R), initially only would have added traumatic brain injuries and concussions but was amended in committee to include several other conditions as well as language stipulating that cannabis can be recommended for any malady that a physician "considers debilitating to an individual patient."
"I'm excited. I'm expecting it to be a pretty big day," Bagley told Marijuana Moment in a phone interview on Thursday. "All the people out here tell me all the wonderful stories about how they were in terrible pain and then they took it and then they've gotten away from the pain."
The lawmaker is particularly hopeful that providing this expanded access will help curb the opioid epidemic by providing patients with a safer alternative to prescription painkillers.
"The medical marijuana is not [like opioids] because not not addictive. No one's ever died from it," he said.
"I'm hopeful I think this is gonna be a big day. I'm really expecting this to be a game changer for Louisiana, for the state, for the pharmacies that are doing this," he said. "I think it's going to be a big moneymaker for state. At least I hope it is. And I think that everybody's going to be really happy about it, but time will tell."
Bagley had also introduced a House-passed bill to allow delivery services, but he voluntarily withdrew it from Senate committee consideration, telling Marijuana Moment at the time that he felt the debilitating condition bill would already allow cannabis products to be delivered to patients like other traditional pharmaceuticals.
The delivery bill would have required a government regulatory body to develop "procedures and regulations relative to delivery of dispensed marijuana to patients by designated employees or agents of the pharmacy."
It remains to be seen if regulators will agree with Bagley's interpretation, as doctors are still prohibited from "prescribing" cannabis, and marijuana products are not dispensed through traditional pharmacies. But regulators did move to temporarily authorize delivery services during the coronavirus pandemic, so it's possible they will be amenable to extending the allowance on a permanent basis.
State lawmakers also passed a resolution in June to create "a task force to study and make recommendations relative to the cannabis industry projected workforce demands." Text of the legislation, which does not require gubernatorial action, states that "there is a need to study the workforce demands and the skills necessary to supply the cannabis industry with a capable and compete workforce, including physicians, nurse practitioners, nurses, and other healthcare practitioners."
Nancy Pelosi Says Marijuana Is A 'Therapy That Has Proven Successful' Amid Coronavirus Bill Debate
Photo courtesy of WeedPornDaily.
Nancy Pelosi Says Marijuana Is A 'Therapy That Has Proven Successful' Amid Coronavirus Bill Debate
House Speaker Nancy Pelosi (D-CA) on Friday defended the decision to include marijuana banking protections in Democrats' latest coronavirus relief bill.
The speaker was asked about various provisions of the legislation that Republicans had criticized as not germane to the health crisis, with a reporter citing the cannabis component in particular. Pelosi took issue with the suggestion and said there is a role for marijuana reform amid the pandemic.
"I don't agree with you that cannabis is not related to this," the top House Democrat said. "This is a therapy that has proven successful."
It's not clear whether the speaker was suggesting that marijuana has medical value for a coronavirus infection specifically or was more broadly referencing the plant's therapeutic potential. The Food and Drug Administration has made clear that there's currently no solid evidence that cannabinoids can treat COVID-19 and it's warned companies that make that claim.
Several lawmakers have argued that the Secure and Fair Enforcement (SAFE) Banking Act is relevant to the health crisis for a different reason, as protecting financial institutions that service cannabis businesses would mean fewer cash exchanges at dispensaries, thus minimizing the spread of the virus.
Marijuana Moment previously exclusively reported that Pelosi—who said in 2018 that doctors should prescribe medical cannabis and yoga more often instead of prescription opioids—supported attaching the banking language to the House's coronavirus package prior to the legislation's introduction.
That said, Senate leadership unveiled their latest round of coronavirus relief legislation on Monday, and it does not include the SAFE Banking Act provisions. It remains to be seen whether bicameral negotiators will be able to get it in the final bill sent to the president's desk.
Rep. Ed Perlmutter (D-CO) said in May that he felt there was a 50-50 chance the Senate would adopt it as part of their COVID-19 bill.
On Friday, House Minority Leader Kevin McCarthy (R-CA) took to Twitter to slam Pelosi's latest cannabis comments.
"Hey Nancy, let's focus on the pandemic. Not pot," he said.
Incredibly irresponsible—Pelosi just doubled down on her $3 trillion dollar cannabis legislation, falsely claiming that it's a proven therapy for coronavirus.

Hey Nancy, let's focus on the pandemic. Not pot. pic.twitter.com/Eo8pfwwZez

— Kevin McCarthy (@GOPLeader) July 31, 2020
The Senate Republican Communications Center also chimed in.
"House Democrats are continuing to try and push unrelated COVID-19 wish-list items. All of them should be taken out," the group tweeted.
PELOSI on cannabis provisions in House coronavirus bill:

"I don't agree that cannabis is not related to this."

House Democrats are continuing to try and push unrelated COVID-19 wish-list items. All of them should be taken out. pic.twitter.com/3yYf8QSv0r

— Senate Republican Communications Center (@SRCC) July 31, 2020
Meanwhile, the standalone SAFE Banking Act has continued to sit in the Senate Banking Committee without action in the months since the House initially approved it.
Earlier this month, a bipartisan coalition of state treasurers sent a letter to congressional leaders, asking that they include marijuana banking protections in the next piece of coronavirus relief legislation.
In May, a bipartisan coalition of 34 state attorneys general similarly wrote to Congress to urge the passage of COVD-19 legislation containing cannabis banking provisions.
Pelosi's latest comments come one day after the House approved an amendment to protect state, territory and tribal marijuana laws from federal interference.
House Votes To Protect State Marijuana Laws From Federal Interference