State Treasurers Group Endorses Marijuana Banking Legislation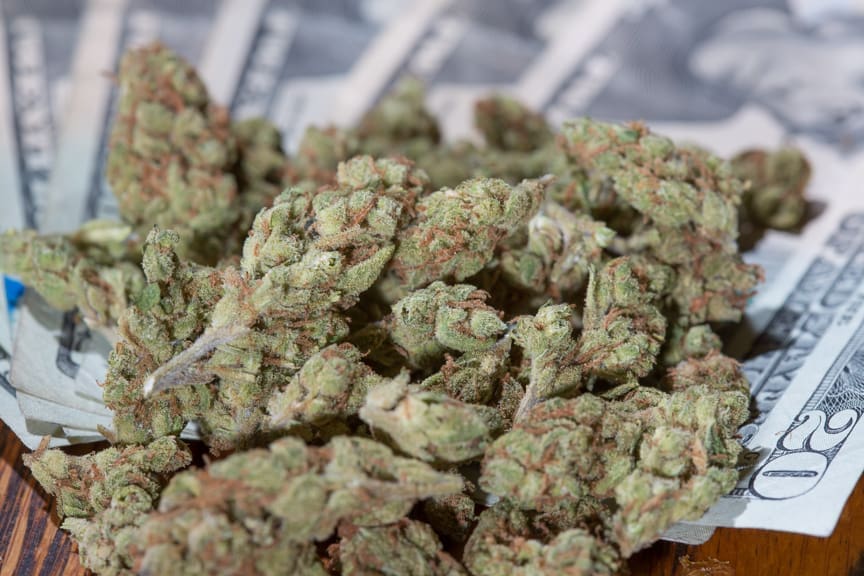 A group representing state treasurers and finance officials is formally calling on Congress to pass legislation allowing marijuana businesses to more readily store their profits in banks.
The National Association of State Treasurers adopted a resolution on Friday announcing that the organization "supports common sense federal laws and regulations to provide essential banking services to state legalized cannabis businesses, promote public safety and financial transparency, and facilitate local, state and federal tax and fee collection."
The measure, which makes clear that the group "takes no position as to whether cannabis should be legalized under the laws of the United States or of any state," highlights the public safety issues caused by current federal policy, which makes many financial services providers reluctant to work with the marijuana industry.
"Lacking banking services, many legal cannabis businesses operate solely in cash," it says. "Cash-based systems are inefficient, expensive, and opaque, making illicit activity more difficult to track and posing a significant risk to public safety by increasing the likelihood of violent crime."
The status quo also causes headaches for regulators, the group argues.
"Whereas, unbanked cannabis businesses are unable to write checks, make and receive electronic payments, utilize payroll providers, accept debit or credit cards, or pay taxes through a financial institution, tax collection is more difficult and burdensome for both businesses and governments, and the potential for tax fraud is substantially increased," the resolution states.
The group's endorsement, which was led by Oregon State Treasurer Tobias Read and Utah Treasurer Damschen, follows a letter on the issue that 17 state treasurers signed earlier this month.
"This was an ongoing, thoughtful conversation the Association has been having for the last two years," Read told Marijuana Moment. "The majority of states have legalized medical or recreational cannabis, and need to have safe banking options for these businesses. I hope that Congress will recognize that this public safety issue is bi-partisan and will create safer communities."
The move by treasurers' organization also comes after the National Association of Attorneys General, which represents the top law enforcement officials at the state level, issued a similar endorsement.
Legislation to protect banks from being punished by federal regulators for working with marijuana businesses is gaining momentum in Congress.
In March, the House Financial Services Committee approved a cannabis banking bill in a bipartisan vote of 45 to 15. The legislation, which is awaiting a vote on the House floor, now has 182 cosponsors. A companion Senate bill has 28 senators signed on.
In the meantime, the National Association of State Treasurers is urging the Trump administration to keep in place Obama-era guidance meant to provide some level of clarity and comfort to banks interested in working with the cannabis industry.
"NAST supports financial law enforcement authorities' consistent interpretation of the FinCEN guidance and, barring changes to federal law, the continued application of the guidance to allow some financial institutions to offer banking services to the state legalized cannabis industry," the resolution says.
Majority Of State Attorneys General Tell Congress To Pass Marijuana Banking Bill
Watch Live: Congressional Committee Discusses Medical Marijuana And Military Veterans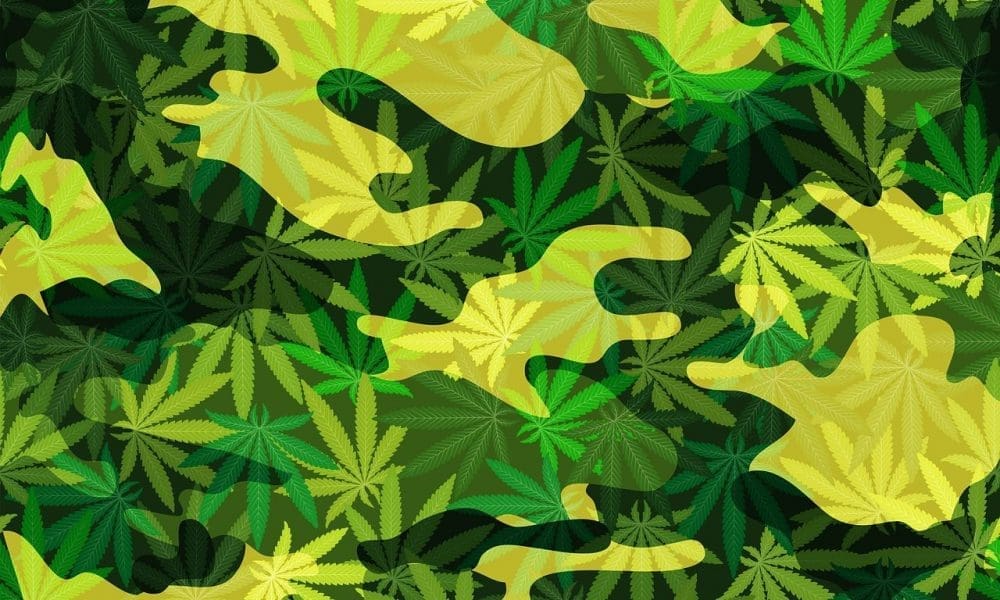 A congressional committee held a hearing on four bills that concern veterans and medical marijuana on Thursday.
The House Veterans' Affairs Committee discussed one piece of legislation that would allow doctors at the U.S. Department of Veterans Affairs (VA) to issue medical cannabis recommendations in states where it's legal. That bill was introduced by Rep. Earl Blumenauer (D-OR).
The panel also took up a bill sponsored by Rep. Lou Correa (D-CA) that would require VA to conduct clinical trials on the therapeutic potential of cannabis in the treatment of conditions such as post-traumatic stress disorder and chronic pain.
"The men and women that I meet back home vouch for the therapeutic benefits of medical cannabis and support further research into the issue," Correa said in testimony prepared for the hearing. "The legislation provides a framework for that research to ensure a scientifically-sound study on the issue."
"Cannabis must be objectively researched. Period," Rep. Mark Takano (D-CA), chair of the committee, said in support of the legislation. "Medicinal cannabis may have the potential to manage chronic pain better than opioids and treat PTSD."
Rep. Phil Roe (R-TN), ranking member on the committee, agreed that VA should be studying the therapeutic potential of cannabis for veterans but complained that the proposed bill is excessively prescriptive. The congressman, who introduced a similar piece of legislation in January, said lawmakers shouldn't "be telling the scientists how to design their studies."
Other legislation that came up for consideration was a bill from Rep. Seth Moulton (D-MA), a 2020 presidential candidate, that would provide training on medical cannabis for VA health practitioners.
Finally, the committee heard testimony on another Moulton proposal that would require VA to conduct a survey to "measure cannabis use by veterans."
Watch the hearing below:
Witnesses who testified before the committee include Adrian Atizado, deputy national legislative director of Disabled American Veterans (DAV), Travis Horr, director of government affairs with Iraq and Afghanistan Veterans of America (IAVA) and Carlos Fuentes, director of national legislative service for Veterans of Foreign Wars (VFW).
The VFW representative said the organization supports all but one of the cannabis bills. While the group agrees with the intent of allowing VA doctors to recommend cannabis, it "believe it is unacceptable for VA providers to recommend a treatment that they are unable to provide veterans and force patients to pay for the full cost of such care."
"VA must expand research on the efficacy of non-traditional alternatives to opioids, such as medicinal cannabis and other holistic approaches. " #VFWTestimony

— VFW National HQ (@VFWHQ) June 20, 2019
DAV voiced support for legislation requiring VA to study medical cannabis and also to survey veterans on their marijuana usage.
"DAV supports @DeptVetAffairs research on conditions related to military service and effective treatments to help #veterans recover, rehabilitate and improve the overall quality of their lives…many veterans report the use of medicinal #cannabis for these purposes is beneficial." pic.twitter.com/29C9WCw0Di

— DAV National HQ (@DAVHQ) June 20, 2019
And IAVA came out in strong support for the research bill. In testimony, the group said that "without research done by VA surrounding cannabis, veterans will not have conclusive answers to ways cannabis might aide their health needs. This is unacceptable."
"VA houses some of the most innovative and best-in-class research this country has to offer. It should not be shutting its doors on a potentially effective treatment option because of politics and stigma," the group said. "Our nation's veterans deserve better."
Larry Mole, chief consultant of population health services at the federal Veterans Health Administration, testified that VA opposes all four of the cannabis bills.
He expressed concerns that VA doctors would be penalized if they recommend medical cannabis, that the research requirement would be excessively onerous and that VA is already studying marijuana, that VA doctors already have access to training materials on the subject and that the proposed anonymous survey would require veterans to disclose information that could make them identifiable.
"The legislation would prescriptively define how the surveys would be conducted, but it does not provide the purpose, goals, or objectives for the surveys," he said. "We have significant concerns that veterans will not want to participate, despite the survey being anonymous."
Several committee members pressed Mole on VA's current research efforts, noting the widespread support among veterans to study the medicinal benefits of marijuana.
Rep. Mike Levin (D-CA) said that he meets with veteran constituents each week and asked the VA representative, "[w]hat am I to tell them when they ask when is this [research] actually going to happen?"
"When is this research going to occur? When is the VA going to listen to the 92 percent of veterans across all political stripes and ideologies that want to see this done?" he said.
Mole pointed to the single ongoing VA clinical trial that just recently recruited its first participant focusing on the benefits of CBD for post-traumatic stress disorder. He encouraged Levin to tell his constituents to look up the study and apply to participate if they were interested.
Rep. Andy Barr (R-KY) characterized the VA's study as "a baby steps approach" to the issue given that CBD alone isn't representative of the products that veterans are using in the commercial market.
After the House Veterans' Affairs Subcommittee on Health held a hearing on several of the cannabis proposals in April, the full committee was set to vote on two marijuana measures last month. That hearing was cancelled, however.
Blumenauer is also pursuing cannabis reform for veterans through a different vehicle: an appropriations bill that's being debated on the House floor this and next week. He introduced an amendment that would prohibit VA from "interfering with a veteran's participation in a state medical cannabis program, denying a veteran who participates in a state medical cannabis program from being denied VA services, and interfering with the ability of VA health care providers to recommend participation in state medical cannabis programs."
This was the second congressional committee hearing on marijuana-related issues this week. On Wednesday, the House Small Business Committee met to discuss challenges and opportunities for entrepreneurs in the emerging cannabis industry.
This story has been updated to include additional testimony from witnesses.
House Passes Amendments Stripping DEA Funding And Pushing FDA To Regulate CBD
House Passes Amendments Stripping DEA Funding And Pushing FDA To Regulate CBD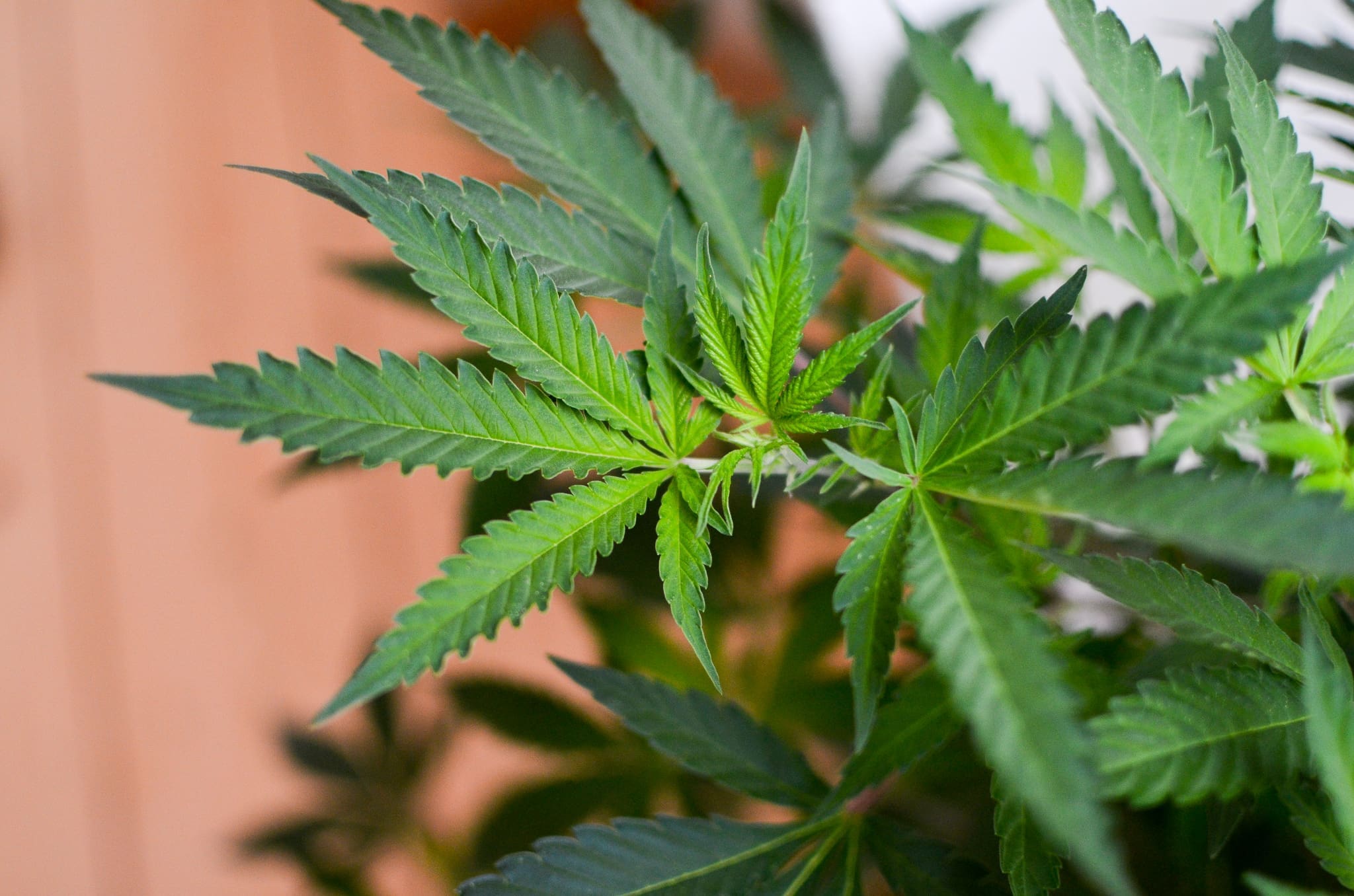 Two drug policy amendments cleared the House of Representatives on Thursday, building on reform victories in the chamber the day before.
One measure addresses funding for the Drug Enforcement Administration (DEA) and the other would direct the Food and Drug Administration (FDA) to establish regulations for adding CBD to foods and dietary supplements.
The first amendment, introduced by Rep. Alexandria Ocasio-Cortez (D-NY), would transfer $5 million from the DEA to an opioid treatment program. It passed without opposition on a voice vote and is now be attached to the House version of a large-scale spending bill, but it remains to be seen how the Senate will set funding levels for the agency in its own version of the funding legislation.
"I offer this amendment because ending the war on drugs has to mean changing our priorities in order to keep all communities safe and healthy," Ocasio-Cortez said. "The best way we do that is by offering people the help and support they need before arrest and criminalization should be considered in the first place."
She added that the DEA is still receiving $2.36 billion in funding, which is $90 million higher than was appropriated for the last fiscal year. It's also about $78 million higher than President Trump requested in his budget.
Rep. Jose Serrano (D-NY), the chairman of an appropriations subcommittee that handles Justice Department funding, rose in support of the amendment, stating that opioids "are a serious threat to the health and wellbeing of our communities, and we must do everything we can to combat this epidemic."
Michael Collins, director of national affairs for the Drug Policy Alliance, told Marijuana Moment that the successful vote "should send a message to the DEA—it's not business as usual anymore."
"We want to end the drug war and we will fight for it. We will drain you dollar-by-dollar, cent-by-cent, if that's what it takes," he said.
Rep. Robert Aderholt (R-AL) claimed time designated for the opposition on the floor but said he supports the amendment. The congressman did note, however, that funding for opioid abuse prevention grants has increased by 360 percent since 2017 and that "we want to work with both sides to make sure we have the appropriate funds necessary to make sure we fight this opioid addiction that has taken over so many parts of the country."
In closing, Ocasio-Cortez said "just as the epidemic is exploding so should our commitment to address this problem."
"We have overfunded one agency and we should move that to make sure that we are getting people the care they need," she said.
Dan Riffle, senior counsel and policy advisor in Ocasio-Cortez's office told Marijuana Moment that the amendment is "a good start, but it's not enough."
"Every dollar we waste trying and failing to reduce supply is a dollar that should be spent on treatment and demand reduction," he said.
This is the second drug policy amendment the freshman congresswoman has introduced that's been brought to the House floor. However, her earlier proposal, which was meant to lift barriers to research for psychedelic substances such as psilocybin and MDMA, was rejected when it came up for a vote as part of separate appropriations legislation last week.
The FDA amendment, introduced by Rep. Jerry McNerney (D-CA), was approved as part of an en bloc voice vote combining other relatively noncontroversial measures and it did not receive debate on the floor. The measure aims to resolve a problem that the FDA has repeatedly raised since hemp and its derivatives were federally legalized under the 2018 Farm Bill.
Because CBD exists as an FDA-approved drug and has never been allowed in the food supply before, the agency's former commissioner said Congress may have to pass separate legislation to provide for its lawful marketing.
The amendment's description directs FDA to "undertake a process to make lawful a safe level for conventional foods and dietary supplements containing cannabidiol (CBD) so long as the products are compliant with all other FDA rules and regulations."
Two other drug policy amendments were debated in the chamber on Wednesday. A measure that would block the Justice Department from using its funds to intervene in state marijuana laws was approved on a voice vote but still needs to pass in a recorded vote; another that extends similar protections to tribal cannabis programs passed without a request for a recorded vote.
This story was updated to include comment from Riffle.
Photo courtesy of Philip Steffan.
Cory Booker Unveils Plan To Commute Sentences For Thousands Of Drug War Prisoners
If elected president next year, Sen. Cory Booker (D-NJ) said that he would immediately exercise his powers to grant clemency to an estimated 17,000 individuals serving time in federal prison for nonviolent drug offenses—more than half of whom would be people with marijuana-related convictions.
The 2020 Democratic presidential candidate unveiled his "Restorative Justice Initiative" on Thursday, outlining a plan to right the wrongs of the war on drugs and promote fairness in a criminal justice system that has historically disproportionately punished people of color even though drug use rates are virtually identical across racial lines.
Right now, there are thousands of people sitting in prison serving excessive sentences.

Today I'm announcing that as president, I'll immediately start the clemency process for more than 17,000 individuals who are there due to the failed War on Drugs. https://t.co/SpFcQBI6EK

— Cory Booker (@CoryBooker) June 20, 2019
"The War on Drugs has been a war on people, tearing families apart, ruining lives, and disproportionately affecting people of color and low-income individuals — all without making us safer," Booker wrote. "Granting clemency won't repair all the damage that has been done by the War on Drugs and our broken criminal justice system, but it will help our country confront this injustice and begin to heal."
Starting on his first day in office, Booker would start the clemency process by signing an executive order instructing the Bureau of Prisons, the Defender Services Division of the U.S. Courts and the U.S. Sentencing Commission to identify individuals in prison who would be eligible for clemency under his initiative.
Three broad classes of inmates would be eligible: those convicted of marijuana-related offenses, those serving sentences that would have been reduced had the bipartisan First Step Act been applied retroactively and those who received lengthier sentences for a crack cocaine-related offense than a person would have for powder cocaine.
The announcement builds on Booker's criminal justice reform-focused presidential campaign. The senator, who introduced a comprehensive cannabis legalization bill in February, has drawn a line in the sand on the issue, stating that he won't consider marijuana reform legislation unless it also contains measures aimed at restorative justice for those disproportionately impacted by prohibition.
His new plan would also reform the clemency system itself, establishing a federal interagency council that would advise his administration and Congress on policies including "identifying job and training opportunities, investing in rehabilitation programs, and targeting evidence-based social services" for those granted clemency.
"Progress has been far too slow, and thousands of people continue to languish in prison — brick-and-mortar warehouses of human potential," Booker said. "The impact of the failed War on Drugs is not limited to those presently incarcerated; across the country, families and communities have been hollowed out by missing fathers, sons, mothers, and daughters."
While it's still early in presidential campaign season, the first Democratic debates are set for next week and candidates are increasingly willing to call out their opponents' records. Booker is no exception, taking subtle swipes at Sen. Kamala Harris (D-CA) for making cavalier statements about her past cannabis use and urging Joe Biden to apologize for waxing poetic about the "civility" of his time in the Senate while working with segregationist lawmakers.
Presidential Candidate Calls On Federal Financial Regulators To Clarify Hemp Rules
Photo courtesy of Facebook/ABC News.