Senate Schedules Hearing On Marijuana Business Banking Access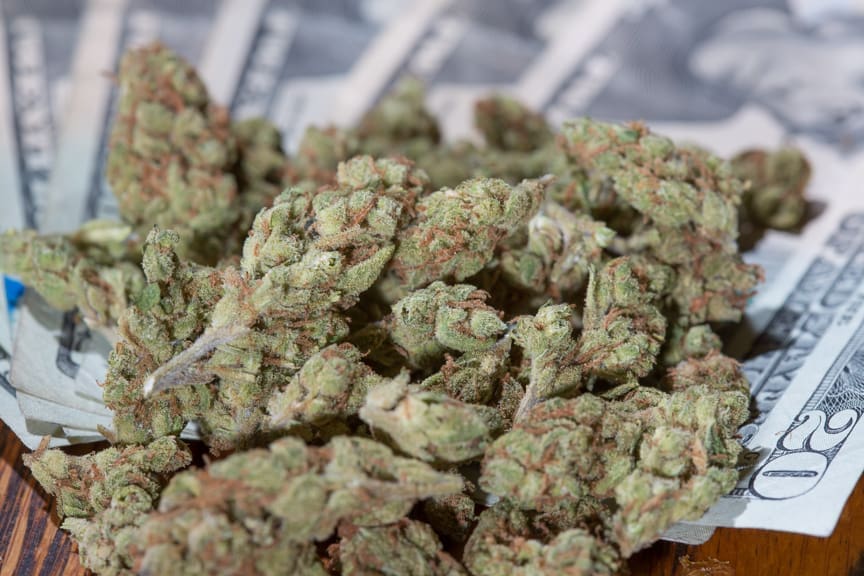 In one of the clearest signs of marijuana reform's growing momentum on Capitol Hill, a Republican-controlled Senate committee has scheduled a hearing for next week that will examine cannabis businesses' lack of access to banking services.
The formal discussion in the Senate Committee on Banking, Housing and Urban Affairs on Tuesday comes as legislation aimed at resolving the marijuana industry's financial services problems is gaining momentum. A House cannabis banking bill that cleared that chamber's Financial Services Committee with a bipartisan vote in March now has 206 cosponsors—nearly half the body—while companion Senate legislation has 32 out of 100 senators signed on.
The move for a hearing is somewhat of a surprise, as Chairman Mike Crapo (R-ID) had refused to commit to schedule time for the issue when asked in April, saying that "as long as cannabis is illegal under federal law, it seems to me to be difficult for us to resolve" the financial services piece.
But pressure has increased, with 50 state banking associations, the National Association of State Treasurers, the top financial regulators of 25 states, a majority of state attorneys general and bipartisan governors of 20 states all endorsing the legislation—the Secure And Fair Enforcement (SAFE) Banking Act—and calling on Congress to act on it.
Advocates point out that preventing banks from servicing state-licensed marijuana growers and retailers forces those businesses to operate on a cash-only basis, which creates public safety risks by making them targets for robberies.
While a House floor vote had been expected on the issue prior to the upcoming August recess, time is running short and no further action has yet been scheduled. That said, Minority Leader Kevin McCarthy (R-CA) last week noted bipartisan support for the legislation.
"There's an issue when it comes to banking, making sure you're able to having accountability within that," he said. "I've heard a lot of bipartisanship in there."
A separate House-passed spending bill also contains a provision seeking to prevent federal financial regulators from punishing banks for working with state-legal marijuana businesses, but its language is seen as less robust than the standalone legislation, which is sponsored by Rep. Ed Perlmutter (D-CO) in the House and Sen. Jeff Merkley (D-OR) in the Senate.
"House Democrats have a robust agenda which has made it tough to get time on the legislative calendar," a spokesperson for Perlmutter said in an email. "But as we continue to talk with people, we keep gaining more and more support and look forward to a strong vote on the floor of the House soon."
Witnesses at the newly scheduled Senate hearing—titled "Challenges for Cannabis and Banking: Outside Perspectives"—will include representatives of the Credit Union National Association (CUNA), Citywide Banks and prohibitionist group Smart Approaches to Marijuana.
"At its heart, cannabis banking is a public safety issue. It's an $8.3 billion industry that's currently being forced to operate almost entirely in cash," CUNA President and CEO Jim Nussle said. "While 33 states, territories and DC have legalized cannabis, it's been overwhelmingly difficult to provide these businesses financial services because handling transactions are currently considered money laundering. Credit unions have been leading the way in helping to get this money off the streets. We are dedicated to finding a solution to this ongoing challenge that impacts every community around the country, and look forward to working with Senate leaders during this hearing and with Congress at large."
Also testifying will be John Lord, CEO of marijuana retail chain LivWell Enlightened Health and chairman of the industry advocacy group the Cannabis Trade Federation (CTF).
Neal Levine, CEO of CTF, said in a statement that he hoped the organization's testimony will "contribute to the growing momentum behind meaningful and historic cannabis policy reform."
"This hearing is yet another sign that Congress is taking the cannabis banking problem seriously and intends to take action to correct it," he said. "Cannabis businesses operating legally under state and local laws should have the same access to banking and financial services as any other type of business."
Merkley and Sen. Cory Gardner (R-CO), the bill's chief GOP cosponsor, will appear at the hearing as well.
Michael Correia, government relations director for the National Cannabis Industry Association, called the hearing "yet another signal of the bill's popularity."
"Chairman Crapo has been clear that he does not support marijuana," he said. "However, this clearly shows that he understands this issue is a banking problem that has serious public safety implications."
Beyond financial services access, support on broader marijuana issues is growing in Congress.
Last week, a House Judiciary subcommittee held a first-ever hearing on ending federal cannabis prohibition at which lawmakers and witnesses expressed a near consensus that far-reaching reforms are needed but voiced some disagreement over specific provisions of pending bills.
Last month, the House approved amendments to protect state, territory and tribal marijuana laws from Justice Department interference and last week passed a measure to let military veterans who work in the cannabis industry apply for government-backed home loans.
Feds Send Warning Letter To Another CBD Company Over Medical Claims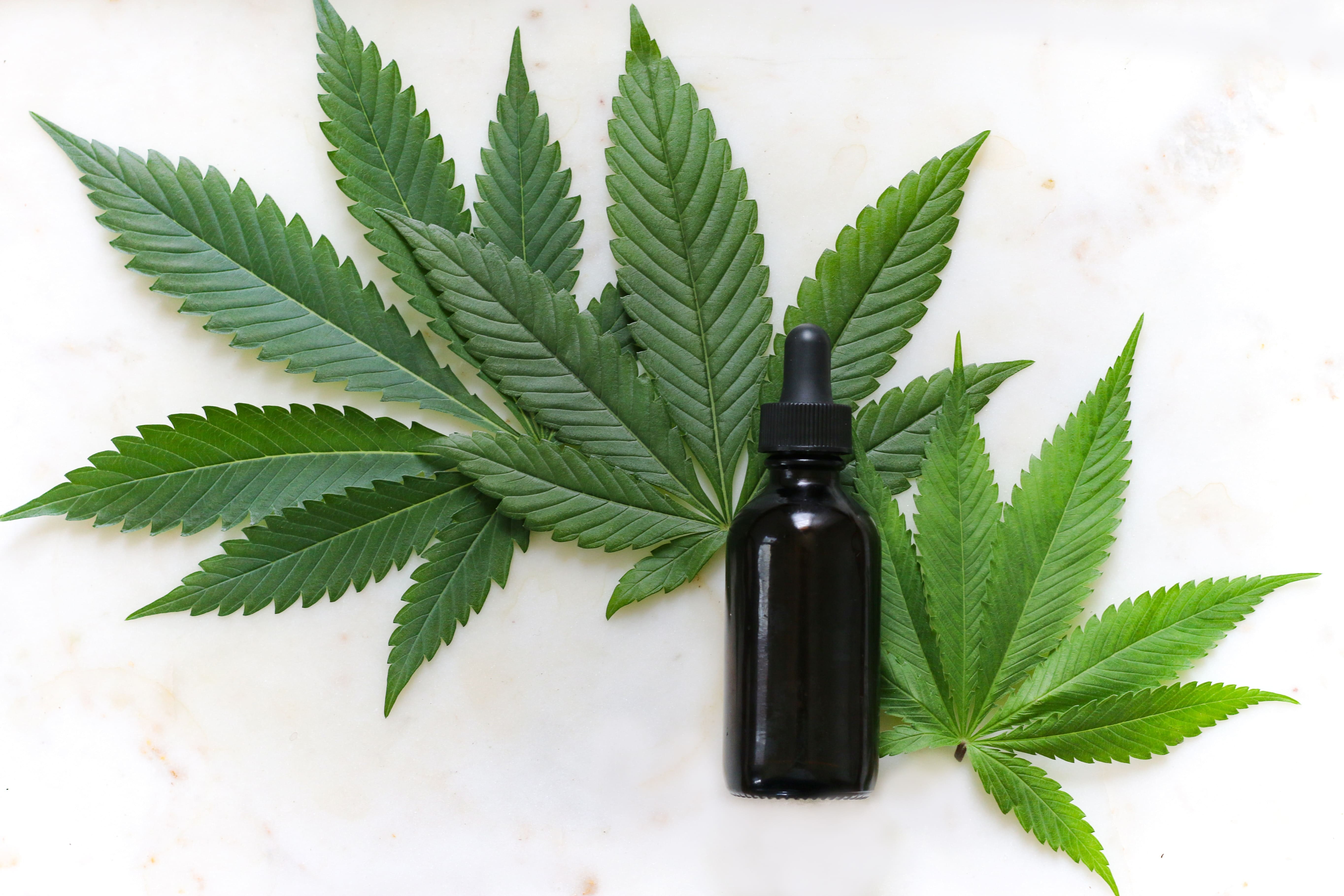 The Food and Drug Administration (FDA) and Federal Trade Commission (FTC) sent a warning letter to a Florida-based CBD company on Tuesday, alleging that the business made several unsanctioned claims about the therapeutic benefits of their products.
The federal agencies accused Rooted Apothecary of unlawfully asserting that their cannabidiol products could treat symptoms of conditions such as ADHD, Parkinson's disease, ear aches, ADHD and autism. Those claims appeared on the company's website and social media accounts, they said.
Certain products appeared to be marketed as dietary supplements, which FDA currently prohibits as it works to develop an alternative regulatory scheme for CBD.
"Cannabis and cannabis-derived compounds are subject to the same laws and requirements as FDA-regulated products that contain any other substance," Acting FDA Commissioner Ned Sharpless said in a press release. "We are working to protect Americans from companies marketing products with unsubstantiated claims that they prevent, diagnose, treat, or cure a number of diseases or conditions."
FDA and FTC have issued a joint warning letter to a company marketing unapproved cannabidiol products with unsubstantiated claims to treat teething and ear pain in infants, autism, ADHD, Parkinson's and Alzheimer's disease, among other conditions/diseases. https://t.co/tsn4SBiGzH pic.twitter.com/sG3wyURMDS

— Dr. Ned Sharpless (@FDACommissioner) October 22, 2019
We've sent numerous warning letters that focus on matters of significant public health concern to CBD companies, and these actions should send a message to the broader market about complying with FDA requirements.

— Dr. Ned Sharpless (@FDACommissioner) October 22, 2019
"We've sent numerous warning letters that focus on matters of significant public health concern to CBD companies, and these actions should send a message to the broader market about complying with FDA requirements," he said. "As we examine potential regulatory pathways for the lawful marketing of cannabis products, protecting and promoting public health through sound, science-based decision-making remains our top priority."
FTC's complaint with the company is that it violated a law that requires businesses that advertise medical claims about their products to have "competent and reliable scientific evidence" to back them up, which could include human clinical trials. Making or exaggerating such claims through "a product name, website name, metatags, or other means" without proper evidence is also prohibited.
FTC and @US_FDA warn Florida company marketing CBD products about claims related to treating autism, ADHD, Parkinson's, Alzheimer's, and other medical conditions: https://t.co/cAbxPPcxk8 pic.twitter.com/GdlttyBgxv

— FTC (@FTC) October 22, 2019
Rooted Apothecary must respond to the agencies within 15 working days to explain what steps it's taking to resolve the issues. If the company fails to do so, it is subject to legal action, including the possible seizure of its products or an injunction. It may also have to compensate customers.
FDA emphasized that CBD products—other than the prescription medication Epidiolex, for the treatment of intractable epilepsy—are not currently allowed. But it also reiterated that the agency is in the process of developing rules that could allow for the lawful marketing of the compound.
In April, FDA sent warning letters to three other CBD companies that it said was making unauthorized claims about the medical benefits of their products. FTC also submitted warning letters to three separate CBD companies for allegedly advertising misleading statements about their products last month.
These letters are examples of the agency's use of enforcement discretion. Former FDA Commissioner Scott Gottlieb, who recently suggested that the federal government should be involved in regulating state marijuana programs, clarified in March that the agency is only going after companies that make especially misleading claims about their products.
Senate Majority Leader Mitch McConnell (R-KY), who championed a provision of the 2018 Farm Bill federally legalizing hemp and its derivatives, has urged FDA to clear a path for the lawful marketing of CBD products by using enforcement discretion while it develops an interim final rule. A bipartisan group of lawmakers made a similar request in a letter sent to the agency last month.
"The FDA is working quickly to further clarify our regulatory approach for products containing cannabis and cannabis-derived compounds like CBD while using all available resources to monitor the marketplace and protect public health by taking action as needed against companies," FDA Principal Deputy Commissioner Amy Abernethy said.
FDA's working quickly to further clarify our regulatory approach for products with cannabis/cannabis-derivatives like CBD while using all available resources to monitor the marketplace & protect public health by taking action as needed against companies. https://t.co/HB9IhG2qud

— Dr. Amy Abernethy (@DrAbernethyFDA) October 22, 2019
We are committed to advancing our regulation of these products through an approach that, in line with our mission, prioritizes public health, fosters innovation and promotes consumer confidence. We plan to provide an update on our progress in this area in the near future.

— Dr. Amy Abernethy (@DrAbernethyFDA) October 22, 2019
"We recognize that there is significant public interest in cannabis and cannabis-derived compounds; however, we must work together to fill in the knowledge gaps about the science, safety and quality of many of these products," she said. "We are committed to advancing our regulation of these products through an approach that, in line with our mission, prioritizes public health, fosters innovation and promotes consumer confidence."
Hemp Regulations Will Be Issued Within Weeks, Top USDA Official Says
Photo courtesy of Kimzy Nanney.
California Governor Signs Marijuana Tax Fairness Bill But Vetoes Cannabis In Hospitals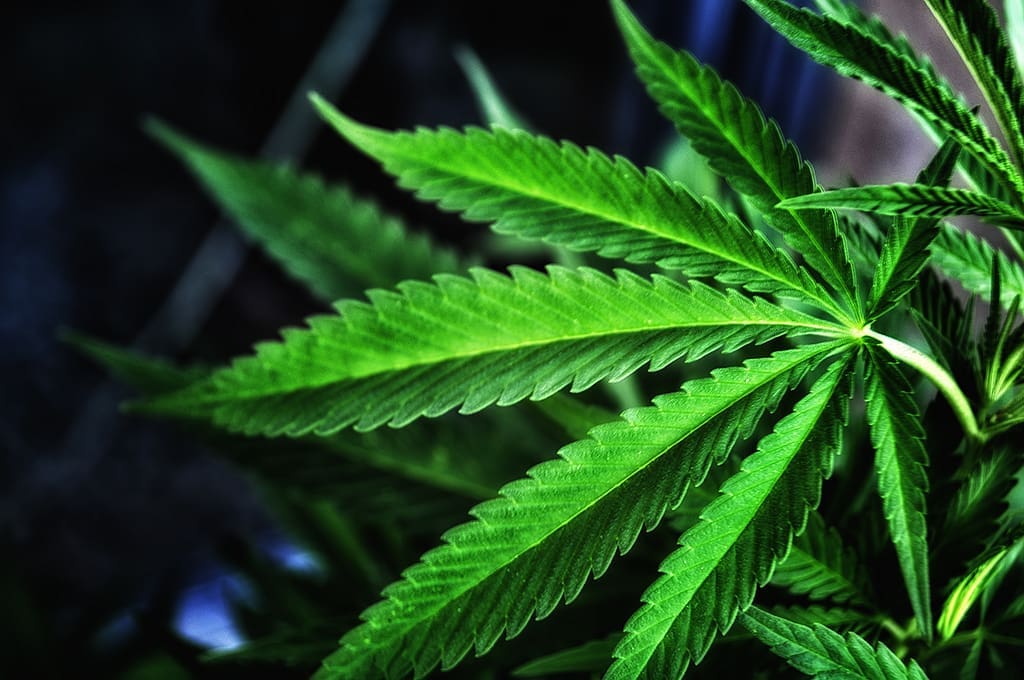 California Gov. Gavin Newsom (D) announced on Saturday that he signed several marijuana-related bills into law—including one that will let legal businesses take advantage of more tax deductions—but also vetoed another measure that would have allowed some patients to use medical cannabis in health care facilities.
Under a section of current federal law known as 280E, marijuana growers, processors and sellers are unable to deduct expenses from their taxes that businesses in any other sector would be able to write off. Until now, California policy simply mirrored the federal approach.
But under AB 37, the state tax code will depart from Internal Revenue Service policy when it comes to 280E, allowing licensed state cannabis firms to take deductions just like other business.
Newsom, who campaigned for the state's successful marijuana legalization measure that voters approved in 2016, also signed SB 34, which allows businesses to provide free medical cannabis to low-income patients, and exempts those products from state taxes.
Gov. @GavinNewsom signed #SB34, our legislation to ensure #cannabis compassion programs – which provide free medical cannabis to low income patients – can survive. These programs are critical to the health of many with #HIV, cancer, PTSD & other conditions. Thank you Governor!

— Scott Wiener (@Scott_Wiener) October 13, 2019
Another bill signed by the governor, SB 153, directs state officials to develop and submit to the U.S. Department of Agriculture an industrial hemp program plan in accordance with the provisions of the 2018 Farm Bill, which federally legalized the crop and its derivatives—including CBD.
"The California hemp industry looks to become a significant force nationally thanks to" the bill, Eric Steenstra, president of Vote Hemp, said in a press release.
But Newsom "begrudgingly" vetoed legislation, SB 305, that would have required certain health care facilities to allow terminally ill patients to use medical cannabis on site.
"This bill would create significant conflicts between federal and state laws that cannot be taken lightly," the governor wrote in a veto message that suggested facilities would be at risk of losing Medicare and Medicaid funds if they allowed use of federally illegal cannabis.
"It is inconceivable that the federal government continues to regard cannabis as having no medicinal value," Newsom said, adding that its "ludicrous stance puts patients and those who care for them in an unconscionable position."
California NORML Director Dale Gieringer said in an email that the group is "disappointed" with the governor's veto, noting that the legislation had already been watered down from an initial version that covered more than just terminal patients.
"The bill even allowed exemptions in the case that federal agencies ruled or notified the facilities that they were violating the law," he said.
Other legislation Newsom signed includes measures on marijuana testing laboratories, vape cartridge labeling, appellations and marketing, cultivation canopy sizes, industry labor peace agreements and equity license applicants.
He also signed the appropriately numbered AB 420, which expands cannabis-focused research.
Last week, Newsom signed a bill to allow parents to administer medical cannabis to students at schools.
This piece was first published by Forbes.
Photo courtesy of Carlos Gracia.
Former Congressman Who Fought Marijuana Legalization Joins Cannabis Company Board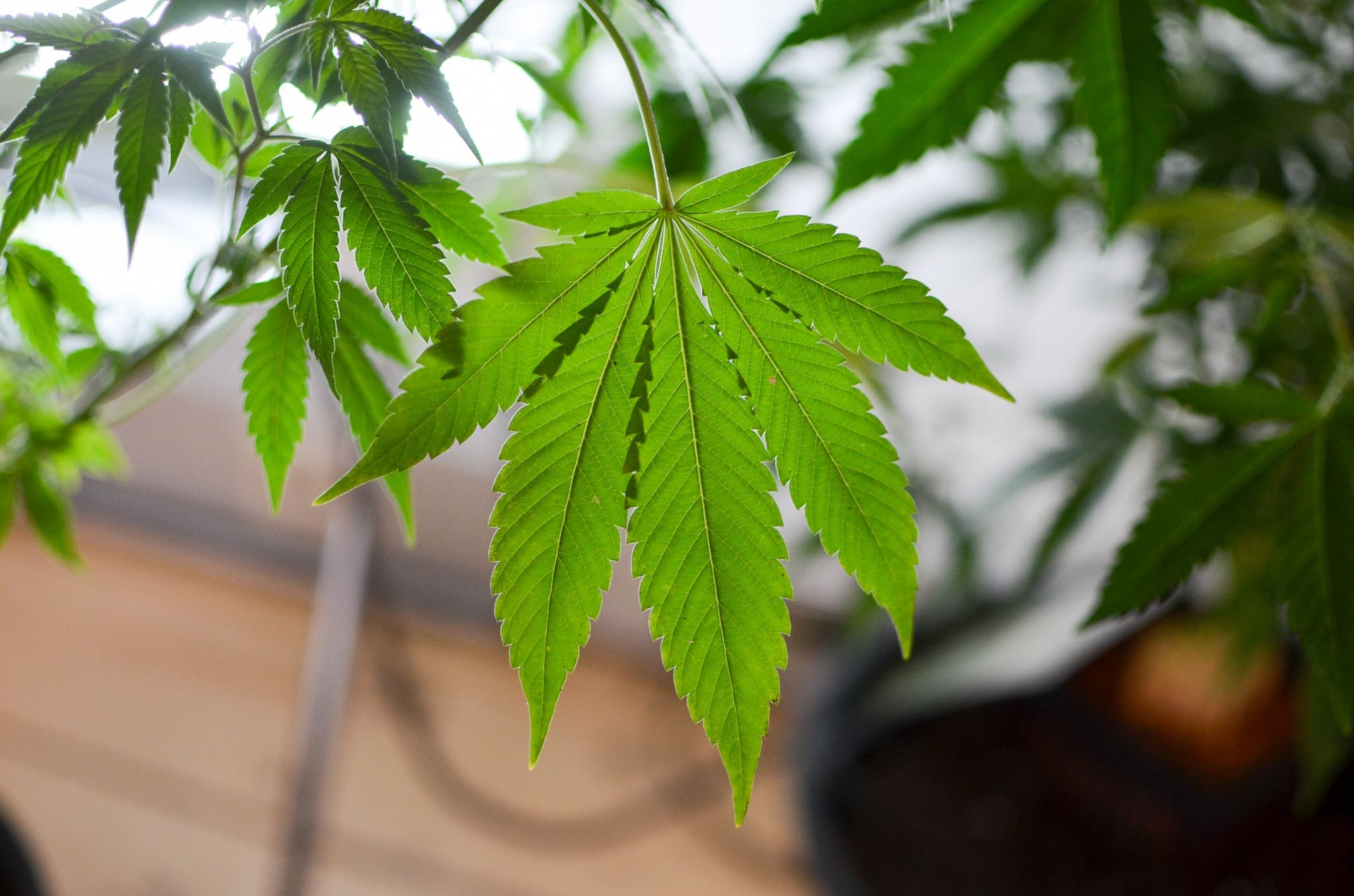 A former GOP congressman with a long track record of opposing marijuana legalization efforts is now cashing in on the legal cannabis industry.
FSD Pharma, a Canadian company that is a licensed producer of "pharmaceutical grade cannabis" through its subsidiary FV Pharma and researches cannabinoid-based therapies, announced on Friday that former Rep. Steve Buyer (R-IN) joined its board of directors. Missing from the press release is mention of his legislative history that includes repeated actions to oppose federal protections for state-level marijuana reforms.
From 1998 to 2000, Buyer cosponsored two resolutions and one bill aimed at condemning legalization and upholding federal prohibition. His opposition extended to limited medical cannabis reforms, too, voting five times from 2003 to 2007 against an amendment to protect state laws and the patients and providers complying with them from federal prosecution.
One of the anti-marijuana resolutions he signed onto passed the House but did not advance in the Senate. As introduced, it characterized cannabis as "both dangerous and addictive" and stated that "Congress is unequivocally opposed to legalizing marijuana for medicinal use, and urges the defeat of State initiatives that would seek to legalize marijuana for medicinal use."
The version that passed, which Buyer voted for, expressed concerns that "ambiguous cultural messages about marijuana use are contributing to a growing acceptance of marijuana use among children and teenagers" and noting that federal authorities can enforce prohibition "through seizure and other civil action, as well as through criminal penalties."
The separate bill he cosponsored sought to declare state laws that allow cannabis use as "null and void."
"[I]t is the intent of the Congress to supersede any and all laws of the States and units of local government insofar as they may now or hereafter effectively permit or purport to authorize the use, growing, manufacture, distribution, or importation by an individual or group of marijuana or any controlled substance which differs from the provisions of the Controlled Substances Act and the Controlled Substances Import and Export Act or regulations issued  pursuant thereto," it read.
It's not quite clear what changed for Buyer, but his appointment to the board of a major marijuana company that has benefitted from the successful reform movement he opposed is sure to raise questions.
In response to Marijuana Moment's query about what accounted for the former congressman's evolution on the issue, FSD Pharma President Zeeshan Saeed simply replied, "3M options as all other Directors and $40k cash comp."
Hours later, Saeed clarified that he intended to send that reply to another journalist.
Raza Bokhari, executive co-chairman and CEO of FSD Pharma, said in a subsequent email that he's known Buyer for years and believes that while he "remains opposed to recreational use of cannabis," he "has come to recognize the potential of cannabinoid molecule in drug development targeting auto-immune diseases, especially the role of synthetic cannabinoids and other cannabinoids targeting the endocannibinoid system of the human body."
The former congressman has been on "a very personal journey, with his wife being plagued with an auto-immune disease that has no cure and others in her family also that suffer from auto-immune diseases," Bokhari said.
He added that Buyer has personally invested a quarter of a million dollars in the company and compared him to former House Speaker John Boehner (R-OH), who also joined the marijuana industry after opposing cannabis reform while serving in Congress.
In a press release announcing the appointment, Buyer said the "opportunity to participate in FSD's growth at this stage is exciting" and that he's "attracted by FSD's medical research to tame and define the unknown by challenging the edges of medical science to provide relief to people suffering from fibromyalgia and other serious illnesses."
In welcoming Steve Buyer to the FSD Pharma Board of Directors and announcing a share consolidation, the Company has made an immense positive stride forward https://t.co/aAP9cM2kAi

— FSD Pharma (@FsdPharma) October 11, 2019
One industry that the former congressman's actions did assist while in office and later went on to work for as a lobbyist is Big Tobacco. Buyer raised eyebrows in 2009 when he opposed legislation to regulate the tobacco industry and argued in a House floor speech that a person is just as likely to experience the health consequences of cigarettes if they were to smoke dried lettuce or grass. He insisted that it's "smoke that kills, not the nicotine."
Shortly after retiring, Buyer joined tobacco company Reynolds American as a lobbyist and paid consultant.
There have been several reports that noted Buyer's decision not to run for reelection in 2010 came amid controversy over a foundation he founded. The Frontier Foundation was supposed to provide educational funding for students, but while it raked in tens of thousands from pharmaceutical interests such as Ely Lilly and PhRMA over a three-year period, it reportedly hadn't distributed a single scholarship.
His retirement came months after USA Today and the Indianapolis Star reported on the foundation's activities.
But now, Buyer is entering the cannabis space, and the company described his experience in the pharmaceutical industry and Congress as an asset.
"In welcoming Steve Buyer to the FSD Pharma Board of Directors and announcing a share consolidation, the Company has made an immense positive stride forward" FSD Pharma CEO Raza Bokhari said. "Steve's addition has further strengthened the independence and profile of the FSD Pharma Board of Directors; his broad leadership experience and pharmaceutical industry relationships will help enhance our visibility, especially among U.S. Institutional investors and on U.S. Capitol Hill."
Buyer also previously served as a special assistant U.S. attorney and an Indiana deputy attorney general.
This story has been updated to include additional comment from FSD Pharma's CEO. 
Inside Mitch McConnell's Private Lunch Meeting With The Marijuana Industry
Photo courtesy of Philip Steffan.