Top Pennsylvania Official Says State's Farmers Can Grow Better Marijuana Than New Jersey's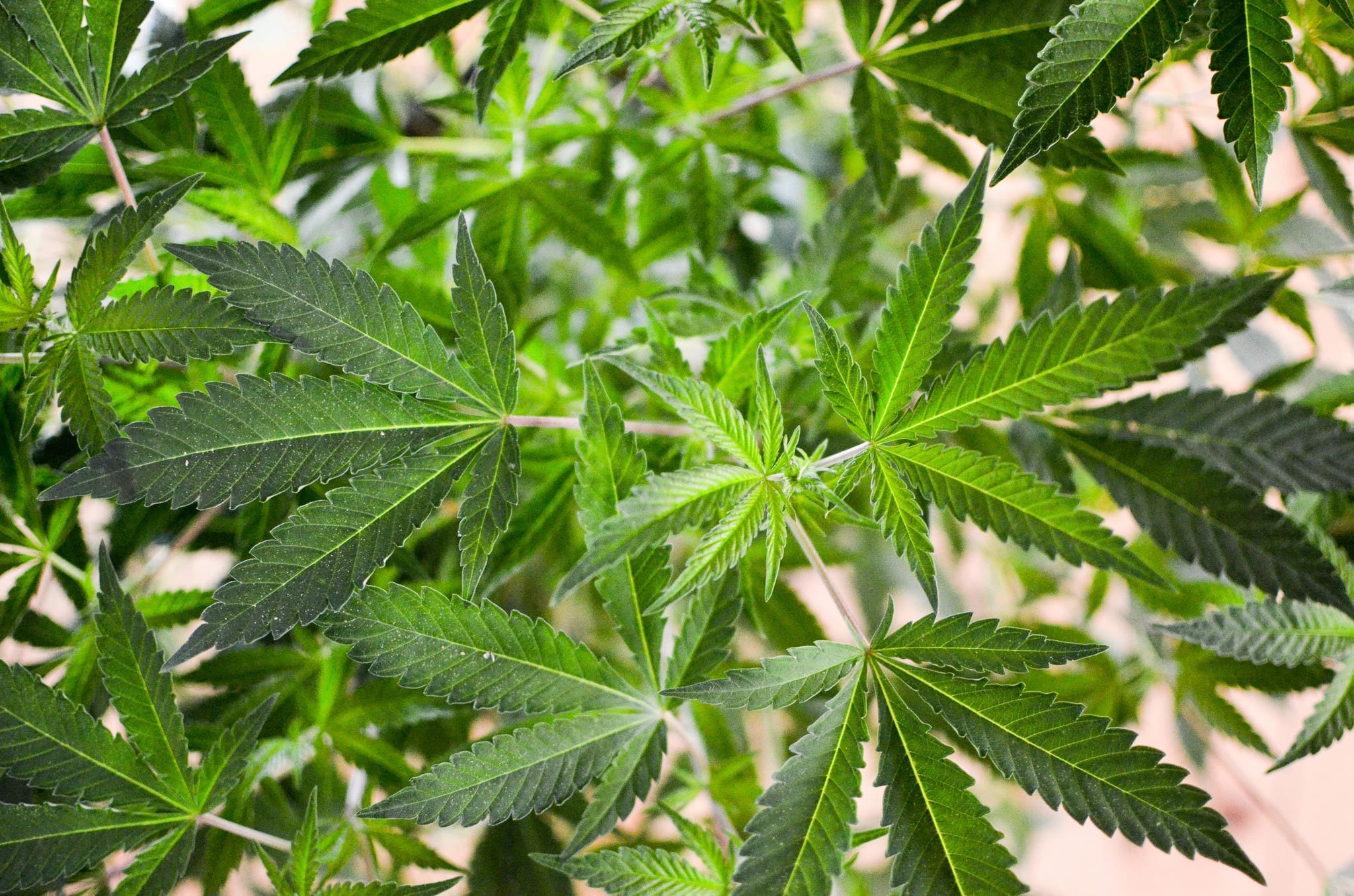 Pennsylvania Lt. Gov. John Fetterman (D) said on Wednesday that farmers in his state can grow better marijuana than people in New Jersey—and that's one reason why the state should expeditiously legalize cannabis before voters next door in the Garden State enact the policy change this November.
The top state official made the quip during a marijuana reform rally, where Gov. Tom Wolf (D) also reiterated his call for the legislature to advance adult-use legalization legislation.
"New Jersey is going to vote to legalize marijuana, and 40 percent of our population will live within 30 minutes drive or less of legal marijuana," Fetterman said. "The governor and I think our legal marijuana is better. We think our farmers would grow better legal marijuana than New Jersey. We think we should reap the benefits, not New Jersey."
Much of the focus of the two top officials' speeches concerned these regional considerations.
"To date, eleven states in the United States and the District of Columbia have legalized cannabis for adult use, and many more are giving serious consideration to legalization proposals, including our next door neighbor New Jersey," Wolf said. "They have a referendum scheduled to be on the ballot in November 3. New Jersey citizens are going to vote in that referendum, and if they vote to legalize it, we will have given up the opportunity to gain the revenue that will definitely go across the border to New Jersey."
Wolf and Fetterman both argued that implementing a legal cannabis program would be especially helpful as a revenue generator to aid in Pennsylvania's economic recovery from the coronavirus pandemic.
A Serious policy.

With Serious solutions.

For Serious times.

Legalize it.

— John Fetterman (@JohnFetterman) September 16, 2020
"Pennsylvanians are not the only ones who see the benefits of legalizing recreational marijuana," the governor said. "Right now more than ever, states and municipalities all across the country have a desperate need for the economic boost that cannabis can provide."
I'm with @FettermanLt to again ask the PA legislature to take action on adult-use marijuana.

I'm pro-legalization. Profits could help small businesses recover from #COVID19, boost historically disadvantaged businesses, and restore justice to those harmed by criminalization. pic.twitter.com/sUSzuFRxaV

— Governor Tom Wolf (@GovernorTomWolf) September 16, 2020
"I urge the legislature to join me in building a foundation now to strengthen Pennsylvania's economy by legalizing cannabis for adult use," he said.
Focusing on the benefits of restorative justice and revenue generation, @GovernorTomWolf and @FettermanLt again today called on the legislature to take up legalization of adult-use cannabis.https://t.co/3kTK8CE12Q

— Office of the Governor (@GovernorsOffice) September 16, 2020
Fetterman said that legalizing marijuana is "serious policy for serious times."
"Now, I have put this challenge out again to the legislature," he said. "We're talking about generating billions in long-term revenue for Pennsylvania. We're talking about generating tens of thousands of jobs. We're talking about substantial criminal justice reform that leads to over 20,000 arrests of our fellow Pennsylvanians every year. We're talking about freedom."
"I don't understand why this is even an issue, especially during this pandemic," he said. "Let's get serious. Let's implement a serious policy that's going to address all the areas that Pennsylvania needs addressed right now through legalizing cannabis here."
Earlier in the day, Rep. Jake Wheatley (D) and Sen. Sharif Street (D) discussed their support for legalization at a rally with activists.
We want the revenue, but legalizing recreational marijuana is about letting people decide how to live their own lives, and about removing the criminal stigma from a failed War on Drugs. pic.twitter.com/qzArkA4fmx

— Jake Wheatley (@RepWheatley) September 16, 2020
Joined @NORML and Legalize PA to call for colleagues in the PA House and Sen to finally end the prohibition of cannabis in Pennsylvania.

End the war on drugs, end the war on people. #coronavirus #CannabisCommunity pic.twitter.com/0SdAVyELVy

— Sen. Sharif Street (@SenSharifStreet) September 16, 2020
The governor has on several recent occasions pushed for marijuana legalization. Earlier this month, he took a shot at the GOP-controlled legislature for failing to get the job done earlier this month, for example. He also floated the idea of passing a bill that would allow the state itself to sell the cannabis to consumers.
While Wolf initially opposed adult-use legalization, he came out in support of the policy change last year. That shift came after Fetterman led a statewide listening tour last year to solicit public input on the issue.
Shortly after the governor announced that he was embracing the reform, a lawmaker filed a bill to legalize marijuana through a state-run model.
A majority of Senate Democrats sent Wolf a letter in July arguing that legislators should pursue the policy change in order to generate revenue to make up for losses resulting from the COVID-19 pandemic.
Prior to state shelter-in-place and social distancing mandates, Wheatley announced that he would be introducing a revised legalization bill for the session.
The lawmaker, who filed a similar bill last year, wrote that his proposal will be "the most comprehensive and well-vetted legislation providing for a legal adult-use cannabis industry." It would also provide for expungements and releasing people from prison for non-violent drug offenses.
Outside of Pennsylvania, other leaders are recognizing that taxing and regulating marijuana can provide a much-needed economic boost amid the coronavirus pandemic.
In New Mexico, Gov. Michelle Lujan Grisham (D) said in May that the state needs to explore every option for economic relief, and that includes passing cannabis legalization. She made that point again last week.
New Jersey's governor said in July that legalizing cannabis could simultaneously help the state recover economically from crisis while also promoting racial justice.
New York Gov. Andrew Cuomo (D) was asked in May about whether marijuana legalization could serve as a tool for economic recovery and he expressed support for the proposal, stating that while the legislature hasn't yet accomplished the policy change, "I believe we will" down the line.
Photo courtesy of Philip Steffan.