Pennsylvania Governor Calls For State-Run Marijuana Sales To Boost Economy Amid Coronavirus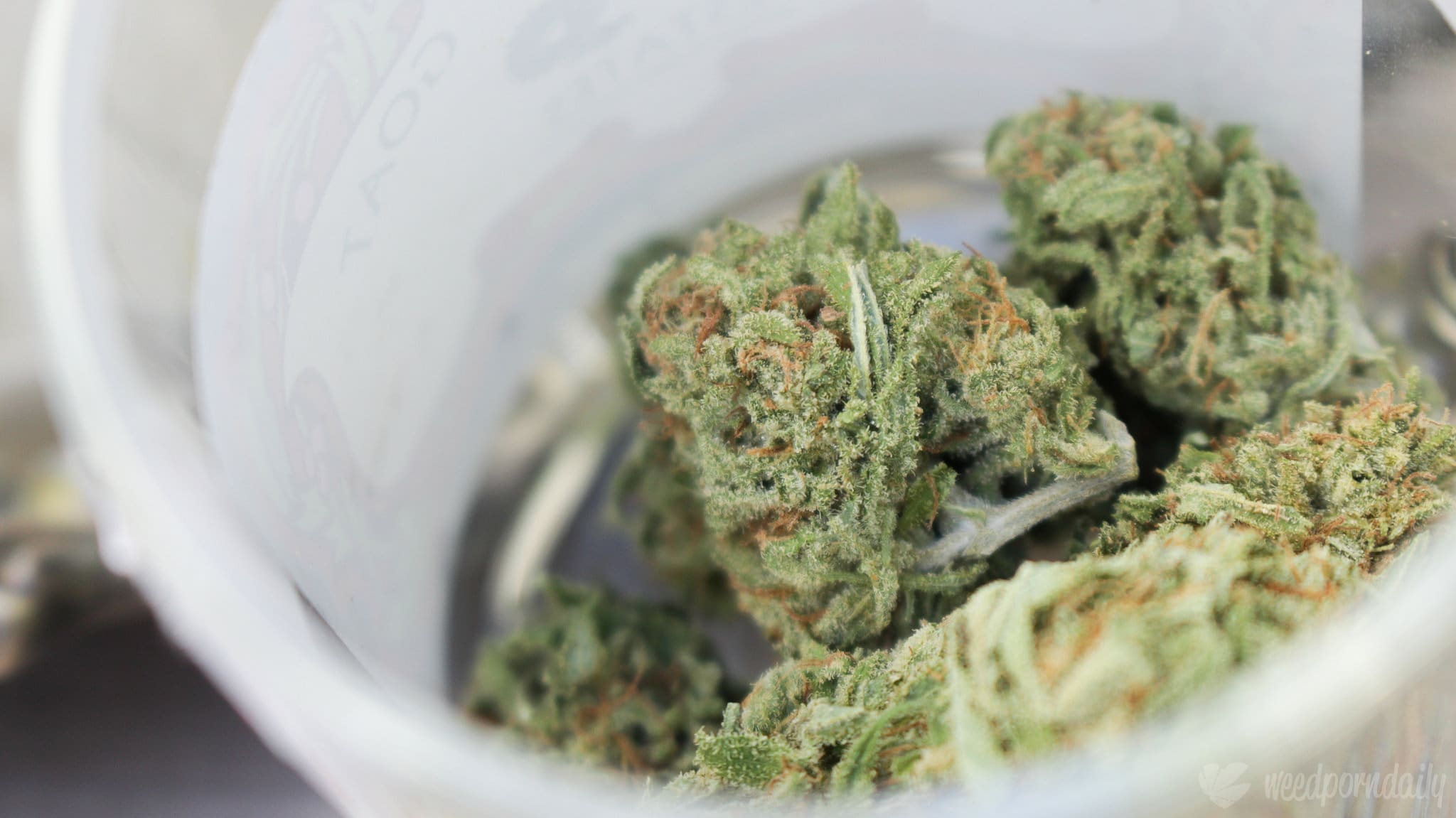 The governor of Pennsylvania is calling on lawmakers to legalize marijuana to aid the economic recovery from the coronavirus pandemic—and he's floating the idea that the state itself would sell the cannabis to consumers.
During a press conference on Tuesday, Gov. Tom Wolf (D) talked about his plan to address the COVID-19 crisis and included legalization prominently in his agenda. Tax revenue from marijuana sales could help "supplement" relief loans provided by the federal government, he said.
Asked about the prospects of advancing legalization legislation through a Republican-controlled legislature, the governor said, "I think there was some appetite for it before and my hope is that with the pandemic and the hit that we've taken to revenues that there might be a little more interest in it right now."
I'm announcing my fall legislative agenda to provide relief for families, recovery for businesses, and reform for government.

We have $1B in CARES Act funding to help fund these initiatives. I'm also calling for the legalization of recreational marijuana.

Here's my agenda ⬇️

— Governor Tom Wolf (@GovernorTomWolf) August 25, 2020
"I think we've had a little more time to see what's happened in places like Colorado with revenues, for example, that this might be one way to plug a hole," he said.
Watch Wolf discuss marijuana policy amid the coronavirus below, starting around 9:12:
Unlike Colorado and all other legal markets, however, Wolf is suggesting that lawmakers pursue a state-run cannabis model.
"The proposal is, that for people that people over 21 years of age, I think we have a state store system that would be an ideal way to distribute it," he said. "But I think it's also a way that the state could actually get some tax revenue from something that people are evidently already doing."
If we want our economy to become strong again, the legislature needs to take action.

Pennsylvanians need relief, they need reform, and they need it now.

More information on my agenda ⬇️ https://t.co/RProaYiRMh

— Governor Tom Wolf (@GovernorTomWolf) August 25, 2020
The governor also acknowledged that tax revenue from marijuana sales wouldn't occur immediately, but he stressed the need to implement regulations quickly so that they can begin collecting those dollars as soon as possible.
According to an outline of the plan, 50 percent of that tax revenue "would be earmarked for historically disadvantaged businesses."
"Along with the call to the General Assembly to pass legislation legalizing the sale and use of recreational marijuana, the governor proposes that a portion of the revenue be used to further restorative justice programs that give priority to repairing the harm done to crime victims and communities as a result of marijuana criminalization," it states. "Also, the governor wants the General Assembly to pursue criminal justice reform policies that restore justice for individuals convicted of marijuana-related offenses."
While Wolf initially opposed adult-use legalization, he came out in support of the policy change last year. That shift came after Lt. Gov. John Fetterman (D), a major ally of the reform movement, led a statewide listening tour last year to solicit public input on the issue.
Shortly after the governor announced that he is embracing the reform, a lawmaker filed a bill to legalize marijuana through a state-run model as Wolf is now proposing.
With this new plan, Wolf is also aligning himself with a majority of Senate Democrats, who sent him a letter last month, arguing that legislators should pursue the policy change in order to generate revenue to make up for losses resulting from the coronavirus pandemic.
Prior to state shelter-in-place and social distancing mandates, Rep. Jake Wheatley (D) announced that he would be introducing a revised legalization bill for the session.
The lawmaker, who filed a similar bill last year, wrote that his proposal will be "the most comprehensive and well-vetted legislation providing for a legal adult-use cannabis industry." It would also provide for expungements and releasing people from prison for non-violent drug offenses.
Outside of Pennsylvania, other leaders are recognizing that taxing and regulating marijuana can provide a much-needed economic boost amid the coronavirus pandemic.
In New Mexico, Gov. Michelle Lujan Grisham (D) said in May that the state needs to explore every option for economic relief, and that includes passing cannabis legalization.
The governor of New Jersey said last month that legalizing cannabis could simultaneously help the state recover economically from crisis while also promoting racial justice.
New York Gov. Andrew Cuomo (D) was asked in May about whether marijuana legalization could serve as a tool for economic recovery and he expressed support for the proposal, stating that while the legislature hasn't yet accomplished the policy change, "I believe we will" down the line.
Vermont Lawmakers Approach Legal Marijuana Sales Agreement Amid Conference Negotiations
Photo courtesy of WeedPornDaily.