New Mexico Governor Says Legalizing Marijuana Would've Funded Programs Cut Due To Coronavirus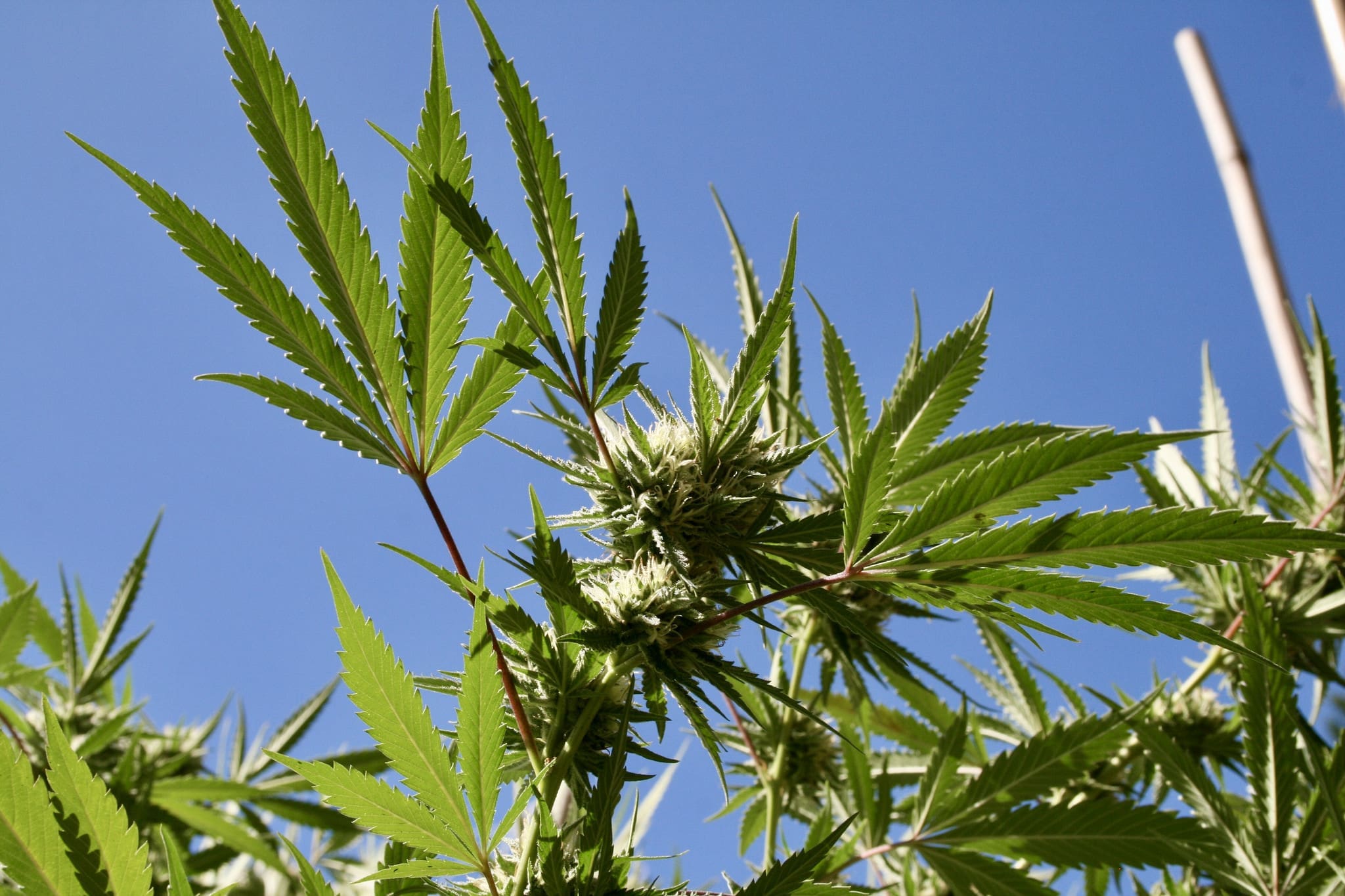 The governor of New Mexico said last week that the state needs to explore every option for economic relief, and that includes passing marijuana legalization.
Near the end of a two-hour livestream updating residents on the state's coronavirus response efforts on Wednesday, Gov. Michelle Lujan Grisham (D) was asked whether she was in favor of the legislature passing adult-use legalization during an upcoming special session to generate tax revenue to offset financial challenges caused by the pandemic.
"Let's end on a high note," the governor joked, adding that she felt suspensions of various capital projects due to the health crisis "likely would not have occurred" if lawmakers had legalized recreational marijuana during this year's regular session as she'd unsuccessfully urged them to do.
"The projections are nearly $100 million of recurring revenue into the budget" from cannabis legalization, she said. "If we want economic support and economic relief, then we have to use every economic idea. And I want to point out also that the vast majority of New Mexicans favor recreational cannabis."
Watch the governor's marijuana comments, starting around 2:18:10 into the video below: 
Lujan Grisham hinted that she may actively campaign against lawmakers who blocked her legalization bill in this year's regular session.
"We have an opportunity," she said. "I think all of our policymakers need to think clearly—and they should expect me to be supporting in the next general election—we have to pass recreational cannabis in the state. We need to diversify our economy, we need to increase opportunity for recurring revenue and we have to rebuild an economy that has suffered dramatically during this public health crisis."
The governor made a similar argument last month, though she also acknowledged that the $100 million revenue estimate, which was released by a working group the governor formed to study the impact of legalization last year, would likely have been affected by the pandemic.
It should also be noted that the $100 million figure is an estimate of the combined tax revenue from the existing medical cannabis market and the add-on of adult-use sales. And that's after the latter market matures.
Further, a legalization bill that passed one Senate committee earlier this year only to be rejected in another before the close of the short 30-day session stipulated that sales would have begun on July 1, meaning the state would not have been able to collect the much-needed revenue in the midst of the health crisis, unless emergency action was taken.
Legalization might not have happened as planned during New Mexico's regular 2020 legislative session, but the governor said in February that she's open to letting voters decide on the policy change via a ballot referendum.
While the Lujan Grisham didn't directly answer the question about whether legalization should be pursued during the special session in June, a spokesperson for her office recently said that it's unlikely the reform move will happen during the window.
New York Governor Says 'I Believe We Will' Legalize Marijuana
Photo courtesy of Brian Shamblen.
New Psychedelics Reform Group Sets Sights On Congress As Movement Builds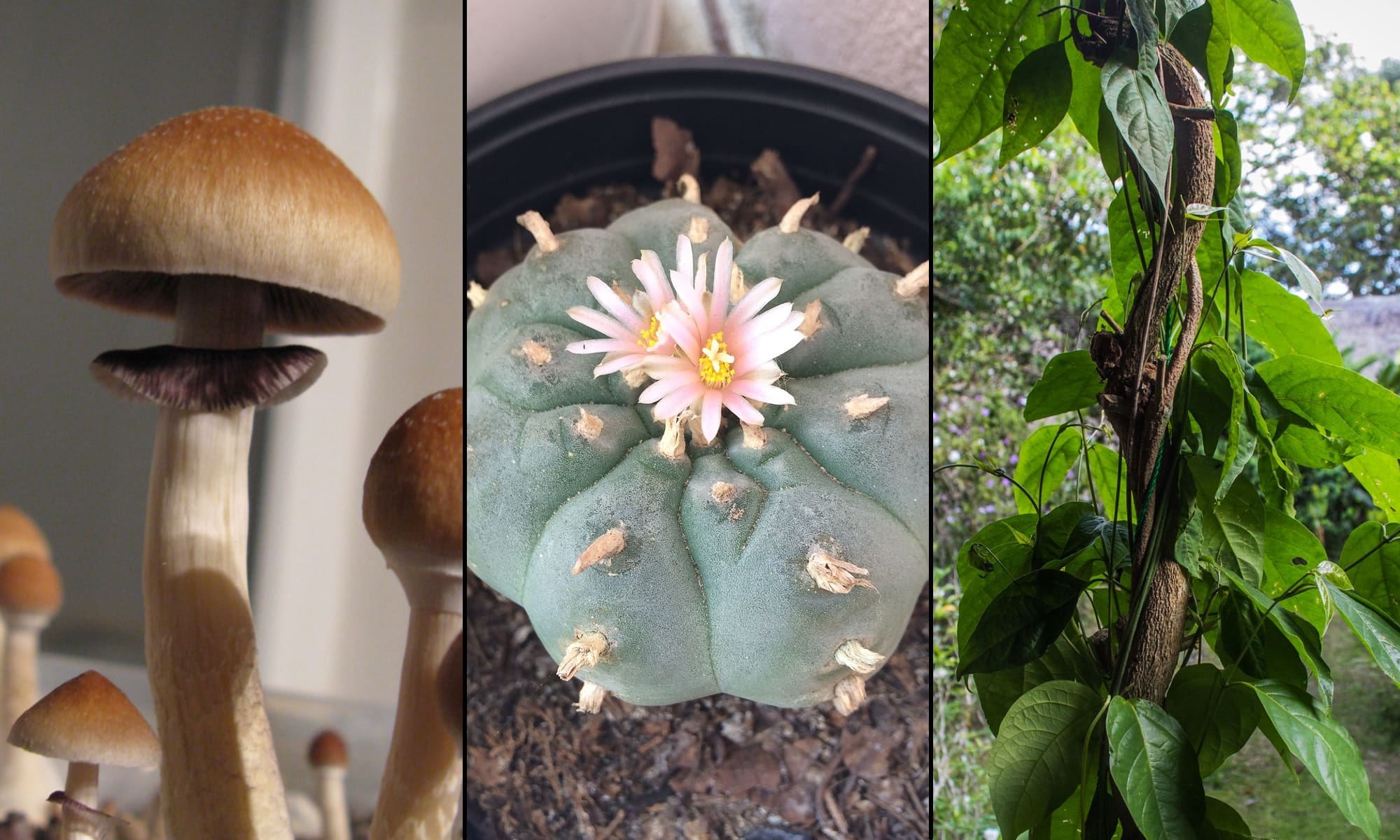 The psychedelics reform movement has seen a wave of successes at the state and local level over the past couple years, but a newly formed group says the timing is right to take their activism to the next stage: Congress.
The Plant Medicine Coalition (PMC)—founded by the head of the Washington, D.C. campaign that got psychedelics decriminalization passed locally in November's election—is a national organization that hopes to build upon what's already been accomplished and bring the issue to Capitol Hill, in part by pushing lawmakers to approve federal funding for research into the therapeutic potential of substances like psilocybin mushrooms and ayahuasca.
They will also work to ensure the effective implementation of D.C.'s city-level policy change while supporting other local activists as they push to change laws governing natural or synthetic psychedelics.
Melissa Lavasani, PMC co-founder, told Marijuana Moment in a phone interview that while she was working on the Decriminalize Nature D.C. campaign last year, it "became apparent to me that there was a lot of work to be done here."
"The psychedelic movement has had a very long history, but, you know, our federal government is still working on cannabis," she said. "Who is speaking to the federal government about psychedelics? It just looked like this natural fit."
Beyond being in the right place at the right time, Lavasani said PMC is also better positioned to get its foot in the congressional door because of connections she has with lobbyists at the government affairs firm American Continental Group. That includes Molly Ahearn Allen, who is also a co-founder of PMC.
The overwhelming support for decriminalization of entheogenic substances in the District of Columbia—where 76 percent of voters approved the proposal on Election Day—was a final sign for Lavasani that she needed to fully invest herself in this movement. She feels that the stories of personal wellness breakthroughs as well as scientific research into the therapeutic potential psychedelics that galvanized voters in D.C. could resonate with federal lawmakers, too.
"We really see PMC playing that role as the political hub of the psychedelic movement," she said. "How can we bring in the stakeholders into the movement and put them in front of our federal lawmakers, packaged in a certain way where they actually give a shit about it? It's a lot of work, but this is work that needs to happen if we want sweeping legislation passed and we want to create a system that works for everybody."
One of the first steps the organization plans to take is to push for bipartisan, congressional appropriations language that would dedicate $100 million in research into the therapeutic benefits of psychedelics. At the very least, it would generate conversation among lawmakers, and if those dollars did produce studies, Lavasani said she's confident the results would underscore the need to lift federal restrictions on these plants and fungi.
"Then you take the next step, and that next step is having conversations with very specific members in Congress whose local jurisdictions have already passed decrim measures in their cities and states," she said. "We'll say, 'Hey, you appropriated these funds in 2021,' or whenever it happens, hopefully, it's this year. You have pressure on them at their constituency level. Their constituents are voting for these measures and they're voting for plant medicine."
In that way, there's symbiosis between the local and national reform efforts. As more activists work to decriminalize psychedelics in cities and states across the country, the constituency grows and bolsters PMC's chances of building congressional support.
It will likely be a steep task, however. Rep. Earl Blumenauer (D-OR), whose state voted to legalize psilocybin therapy in November, is one of the only members of Congress to openly embrace psychedelics reform, for example. And when Rep. Alexandria Ocasio-Cortez (D-NY) attempted in 2019 to get a spending bill rider removed that she said inhibited research into these substances, many of her Democratic colleagues joined Republicans in rejecting the proposal.
But a lot has changed since that vote, with an ever-growing number of jurisdictions adopting decriminalization policies and public perception clearly shifting in favor of reform. By taking a strategic, bipartisan approach to their lobbying and consensus building, PMC says they can leverage the localized momentum and move Congress in the right direction.
PMC isn't the only national group pushing for psychedelics reform.
Decriminalize Nature (DN), an Oakland-based activist group has been collaborating with local chapters across the country to get their model decriminalization initiative passed. After getting the policy change enacted in Oakland, DN has empowered advocates in Santa Cruz, Ann Arbor, Michigan and Somerville, Massachusetts to follow suit—with hundreds of other activists expressing interest in doing the same in their own cities.
And the leaders behind Denver's 2019 campaign to decriminalize psilocybin mushrooms started SPORE last year, with similar goals to lead conversations about ending criminalization and promoting research nationally and even globally.
Lavasani says a key difference between PMC and DN is that her group isn't necessarily promoting one model of reform over the other. Any move to loosen restrictions on psychedelics—whether that's decriminalization, legalization for medical use or something else entirely—will get PMC's backing.
Voters in Oregon, for example, approved a statewide ballot initiative to legalize psilocybin therapy in November, but DN came out against the measure weeks before Election Day, expressing concerns about equitable access to the substance under a medicalization model.
The new group, PMC, isn't restricting its support to "natural" plant-and fungi-derived psychedelics, either, as DN has so far. Lavansani argues that the distinction is largely arbitrary, and that incorporating synthetic substances like LSD could improve access and prevent over-harvesting of entheogenic plans and fungi.
"PMC's perspective is that there's many roads to getting these plant medicines into people's hands, and the community model isn't the only option," she said. "We support any reforms that move the needle forward."
Further, Lavasani stressed, her group's relationship with experienced lobbyists at ACG, which is working with PMC on a pro bono basis, means they have a "direct line to Congress," giving them a unique advantage as they move to persuade lawmakers to take psychedelics reform seriously.
GOP Congressman Files Bill To Protect Veterans Who Use Medical Marijuana From Losing Benefits
Photo elements courtesy of carlosemmaskype and Apollo.
Marijuana Legalization Could Create $43 Million In Annual Tax Revenue, Delaware State Auditor Reports
Delaware could see tens of millions of dollars in tax revenue every year if it moves to legalize marijuana, a top statewide elected official said in a new report released on Monday.
The analysis from State Auditor Kathy McGuiness (D) found that Delaware could generate upwards of $43 million annually in revenue from taxing and regulating cannabis. The legal market could also create more than 1,000 new jobs over five years if the policy is enacted, according to the report.
"Forty-three million dollars in state tax revenue would be a boon to Delaware's coffers," McGuiness said in a press release. "That money could be used to plug budget holes in the short term and would continue to provide revenue for all kinds of important initiatives in the long term."
Delaware is potentially missing out on more than $43 million in annual tax revenue by not legalizing recreational marijuana.
See how I got to that figure here:https://t.co/3xj5iOF0w4

— State Auditor McGuiness (@DEAuditor1) January 25, 2021
To come up with these estimates, the state auditor's office looked at publicly available data and concluded that a regulated marijuana industry would grow to be a $215 million enterprise. And assuming marijuana is taxed at 20 percent, that would translate into $43 million in tax revenue.
"While our report focuses on the economic implications of legalization, such a move would surely be a positive step forward in reforming our criminal justice system," the report states. "However, choosing instead to allow the sale of marijuana on the black market to go unregulated will mean Delaware will be left behind as other states realize the important economic, public health and social equity advantages that legalization provides. Now is the time for Delaware to legalize marijuana."
"It's our view that the action taken by other states to legalize the recreational sale of marijuana puts Delaware at a competitive disadvantage if we continue to ignore the economic potential that this could yield," it continues. "No Delaware taxpayer wants to see cuts in essential services nor see the door closed to economic growth and good jobs when revenue options like this exist."
Legalizing advocates welcomed the auditor's report as more evidence that lawmakers should enact the policy change.
"The General Assembly should seriously consider legalizing and regulating cannabis for adults this year. Delaware's neighbor, New Jersey, and 14 other states have already moved forward with this more sensible policy," Olivia Naugle, a legislative analyst with the Marijuana Policy Project, told Marijuana Moment. "The longer Delaware waits, the state will continue to miss out on a new source of jobs and revenue. It is past time to end prohibition in the First State."
NORML Deputy Director Paul Armentano said that legalization "will disrupt the illicit marijuana market, end low-level marijuana arrests, and create jobs and new revenue."
"This has been the experience in other jurisdictions that have enacted legalization—none of which have ever repealed or even seriously considered rolling back their policies," he said. "That is because these legalization laws are operating largely as voters and politicians intended and in a manner that the public finds preferable to the failed policies associated with criminal prohibition."
The new state report also notes growing public support for legalization and the bipartisan nature of that trend.
"Statistics show that public opinion on allowing recreational marijuana for adult use has changed dramatically in the last few years, with a majority of Delawareans now supporting it," McGuiness said. "The prohibition on marijuana has only led to a robust black market, which could be minimized by responsible and thoughtful legalization."
The auditor's estimate for job creation is based on an analysis completed in Virginia last year, which was required as part of a cannabis decriminalization bill that passed and is also being used to inform the state's approach to adult-use legalization.
"Regulation is a key toward controlling commercially legalized marijuana for production, sale and consumption," the report concludes. "Legalization done right in our view would allow Delaware to establish a policy framework to suppress the black market, curb usage through regulation for minors and collect revenue on a market demand that seems only to be increasing. It would also provide a new revenue stream and new potential for economic growth."
"Each year that we fail to capitalize on this opportunity means more money could flow to neighboring states instead of being invested here. It is time Delaware pursue legalizing marijuana," it says.
In 2019, a Delaware House committee approved a bill to legalize marijuana for adult use in the state, but it did not advance before the end of the session. Rep. Ed Osienski (D), sponsor of the measure, plans to reintroduced it in 2021.
Legalization legislation previously received majority support on the House floor in 2018, but procedural rules required a supermajority for it to pass and it didn't meet that threshold.
While Gov. John Carney (D) is not in favor of legalization, he did sign two pieces of marijuana expungement legislation in recent years. In 2017 and 2018, a state task force met to discuss issues related to legalization, and the governor hosted a series of roundtable meetings about cannabis.
Carney's predecessor approved a measure to decriminalize simple possession of cannabis in 2015.
As in other states without legalization on the books in the Northeast, regional pressures could come into play in 2021. Delaware borders New Jersey, where voters opted to legalize in November, as well as two other states where cannabis reform could shortly advance: Pennsylvania and Maryland.
"With neighboring states either legalizing it or considering doing so, taking action now is the only way to prevent Delaware from being at a competitive disadvantage in the future," McGuiness said. "The First State cannot and should not be the last state to approve legalization in the region."
Separately, in an effort to mitigate the spread of coronavirus, Delaware regulators announced in April that medical cannabis patients could access delivery services under an emergency program.
Read the new report on marijuana tax revenue in Delaware below: 
Marijuana Special Report FI… by Marijuana Moment
New Mexico Governor And Senate Leader Say Marijuana Legalization Can Pass This Year
New Mexico Governor And Senate Leader Say Marijuana Legalization Can Pass This Year
The governor of New Mexico and a top Senate leader are bullish about getting marijuana legalization passed this session, with both making recent comments about what they hope the soon-to-be-introduced legislation will accomplish.
Gov. Michelle Lujan Grisham (D), who included the reform as part of her 2021 legislative agenda she released this month, said in a TV interview that she's "optimistic" about cannabis reform adding that projections show the state gaining thousands of jobs and raising hundreds of millions of dollars in tax revenue.
"I'm still really optimistic about cannabis, which is 12,000 jobs," she told KOB-TV, "and you know by the fifth year in operation, the projections are we would make $600 million a year."
Also part of my plan for growing New Mexico's economy: legalizing recreational cannabis, which has the potential to create 11,000 jobs and create over hundreds of millions of dollars in revenue.

I look forward to working with the New Mexico Legislature this year to get it done.

— Michelle Lujan Grisham (@GovMLG) January 22, 2021
But while the "large economic boost" that the governor expects legalization to bring is an important component, especially amid the coronavirus pandemic, lawmakers are also taking seriously the need to address social equity.
Watch the governor talk about cannabis reform, starting around 4:40 into the video below: 
Meanwhile, Senate Majority Leader Peter Wirth (D) said last week that he's having ongoing conversations with multiple legislators who plan to sponsor legalization bills, and he's conveyed to them that whatever piece of legislation advances must "address those fundamental underlying issues" of social justice.
In terms of process, the top lawmaker said it's important for legislators to be talking about their respective bills early on to resolve as many differences as possible before the issue reaches committee or the floor. The failure to get those issues taken care of in a timely manner is partly why the legislature wasn't able to pass legalization during last year's short session.
A bill to legalize cannabis for adult use passed one Senate committee last year only to be rejected in another before the end of the 30-day session. Earlier, in 2019, the House approved a legalization bill that included provisions to put marijuana sales mostly in state-run stores, but it later died in the Senate.
"This year I know the legislators have been working very hard, shaping and crafting these bills, and that kind of from the ground up versus the top down approach that I think is needed for a legislation of this kind," Wirth told the Growing Forward podcast that's a joint project of NM Political Report and New Mexico PBS. "Again, we just can't get it into a final committee in a place where it's not really ready to go."
Watch the senator majority leader discuss the legislature's work to legalize marijuana below: 
The new, post-election makeup of key committees has been helping to facilitate this dialogue and get ahead of disagreements, he said.
While Wirth said he expects some of the same voices coming out in opposition to the legislature's push to enact legalization this session, he's "feeling more confident" about passing the reform in the Senate this year.
Several anti-legalization Democrats, including the Senate president pro tem and the Finance Committee chair, were ousted by progressive primary challengers last year.
Additional pressure to end cannabis prohibition this year is coming from neighboring Arizona, where voters approved legalization in November and where sales officially launched last week. New Mexico shares another border with Colorado, one of the first states to legalize for adult use. Cannabis is also expected to be legalized across the southern border in Mexico, with lawmakers facing a Supreme Court mandate to end prohibition by April 2021.
Wirth said it's important to make sure that adult-use legalization doesn't come at the peril of the state's existing medical cannabis program.
"I just think that it's a program that's really been a model for how it's been rolled out, how it's worked, and we want to make sure that it stays intact and is still a functioning program," he said. "That'll be another a big issue."
With at least five legalization bills being prepared in the state, Wirth said, there will be plenty for lawmakers to sift through and negotiate this session. The majority leader noted that another question is whether to put marijuana tax dollars in the state's general fund or to earmark it for specific programs.
Rep. Javier Martinez (D), who has consistently sponsored cannabis reform bills in past sessions, said recently that the "biggest change you'll see in this bill, which is one of the main points of contention last year, was the creation of a number of different funds, earmarks, tax coming in from cannabis."
In any case, there's economic urgency to pass and implement a legal cannabis program. And while no bills have been introduced so far this session, lawmakers expect several to be released as early as this week.
"I'm hopeful that this is the year to get this done," Wirth said. "I just think the longer we wait, the less of an economic impact it's going to have, as all of our sister states around us in the country really reach in this direction at pretty high speed."
Polling indicates that voters are ready for the policy change. A survey released in October found that a strong majority of New Mexico residents are in favor of legalization with social equity provisions in place, and about half support decriminalizing drug possession more broadly.
In May, the governor signaled that she was considering actively campaigning against lawmakers who blocked her legalization bill in 2020. She also said that she's open to letting voters decide on the policy change via a ballot referendum if lawmakers can't send a legalization bill to her desk.
Anti-Marijuana Lawmaker Files Legalization Bill In North Dakota To Avoid Activist Ballot Measure
Photo by Kyle Jaeger.