New Mexico Governor Says Legalizing Marijuana Would've Funded Programs Cut Due To Coronavirus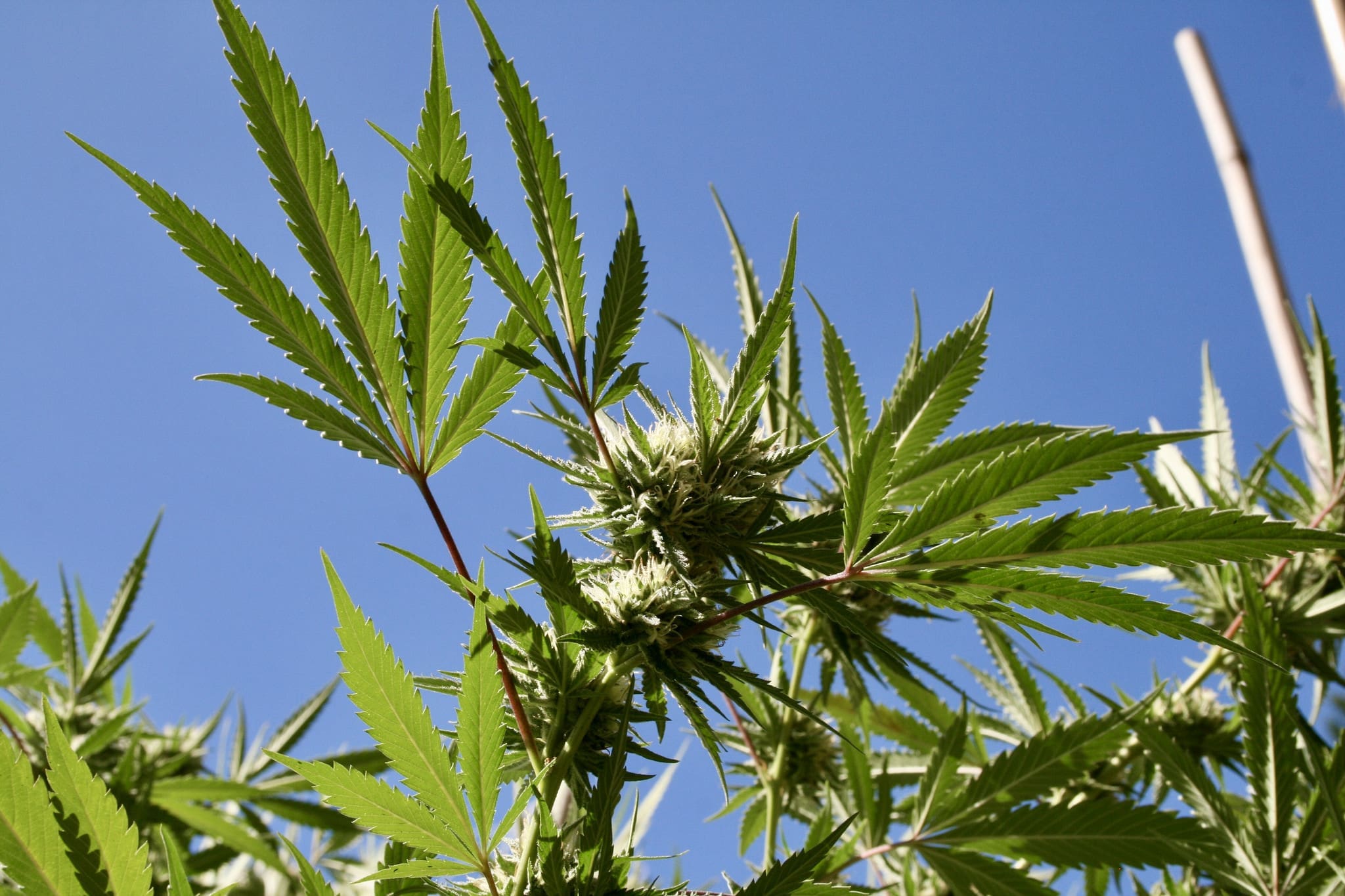 The governor of New Mexico said last week that the state needs to explore every option for economic relief, and that includes passing marijuana legalization.
Near the end of a two-hour livestream updating residents on the state's coronavirus response efforts on Wednesday, Gov. Michelle Lujan Grisham (D) was asked whether she was in favor of the legislature passing adult-use legalization during an upcoming special session to generate tax revenue to offset financial challenges caused by the pandemic.
"Let's end on a high note," the governor joked, adding that she felt suspensions of various capital projects due to the health crisis "likely would not have occurred" if lawmakers had legalized recreational marijuana during this year's regular session as she'd unsuccessfully urged them to do.
"The projections are nearly $100 million of recurring revenue into the budget" from cannabis legalization, she said. "If we want economic support and economic relief, then we have to use every economic idea. And I want to point out also that the vast majority of New Mexicans favor recreational cannabis."
Watch the governor's marijuana comments, starting around 2:18:10 into the video below: 
Lujan Grisham hinted that she may actively campaign against lawmakers who blocked her legalization bill in this year's regular session.
"We have an opportunity," she said. "I think all of our policymakers need to think clearly—and they should expect me to be supporting in the next general election—we have to pass recreational cannabis in the state. We need to diversify our economy, we need to increase opportunity for recurring revenue and we have to rebuild an economy that has suffered dramatically during this public health crisis."
The governor made a similar argument last month, though she also acknowledged that the $100 million revenue estimate, which was released by a working group the governor formed to study the impact of legalization last year, would likely have been affected by the pandemic.
It should also be noted that the $100 million figure is an estimate of the combined tax revenue from the existing medical cannabis market and the add-on of adult-use sales. And that's after the latter market matures.
Further, a legalization bill that passed one Senate committee earlier this year only to be rejected in another before the close of the short 30-day session stipulated that sales would have begun on July 1, meaning the state would not have been able to collect the much-needed revenue in the midst of the health crisis, unless emergency action was taken.
Legalization might not have happened as planned during New Mexico's regular 2020 legislative session, but the governor said in February that she's open to letting voters decide on the policy change via a ballot referendum.
While the Lujan Grisham didn't directly answer the question about whether legalization should be pursued during the special session in June, a spokesperson for her office recently said that it's unlikely the reform move will happen during the window.
New York Governor Says 'I Believe We Will' Legalize Marijuana
Photo courtesy of Brian Shamblen.