New Mexico Governor Says Legalizing Marijuana Would've Funded Programs Cut Due To Coronavirus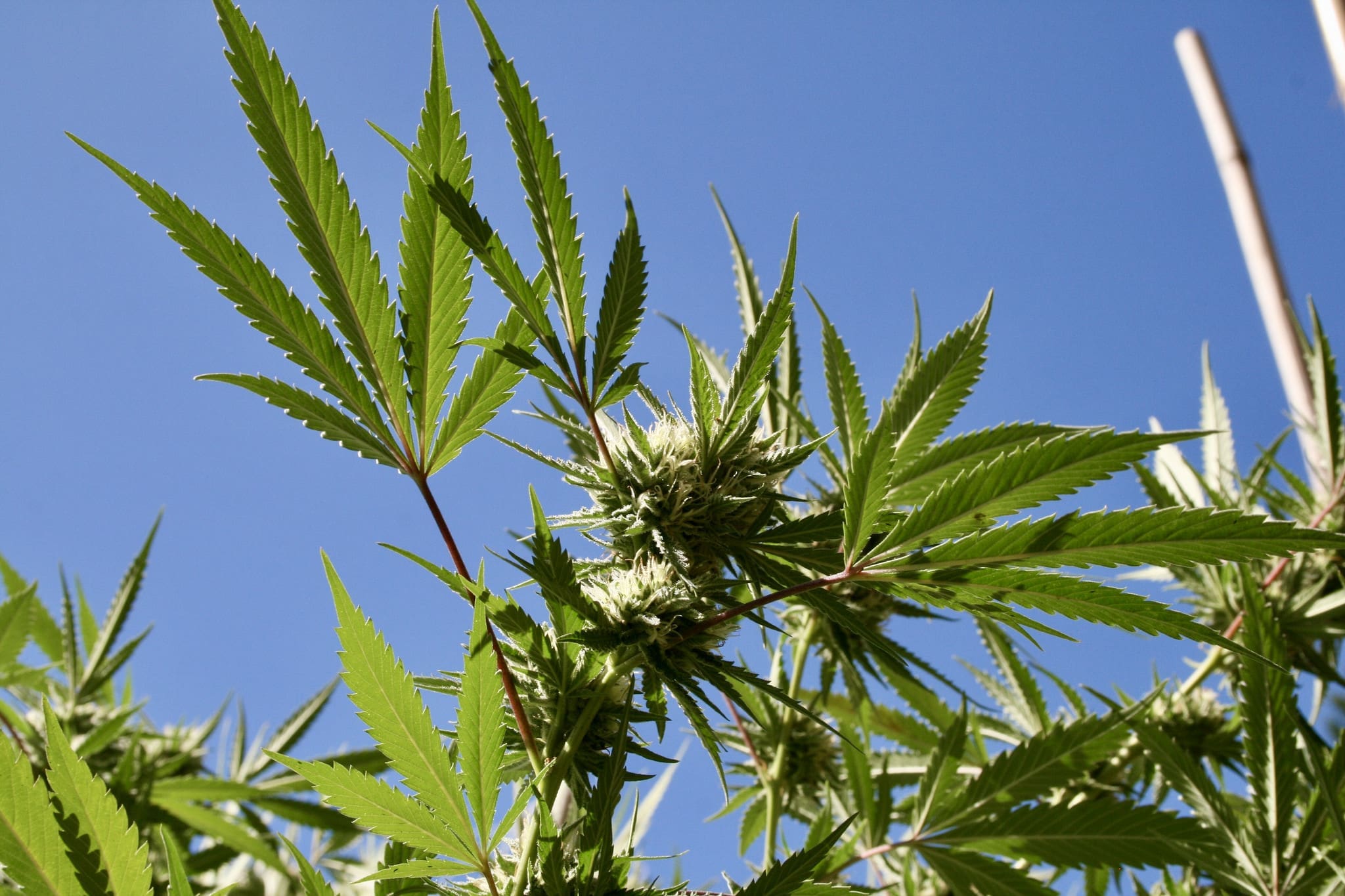 The governor of New Mexico said last week that the state needs to explore every option for economic relief, and that includes passing marijuana legalization.
Near the end of a two-hour livestream updating residents on the state's coronavirus response efforts on Wednesday, Gov. Michelle Lujan Grisham (D) was asked whether she was in favor of the legislature passing adult-use legalization during an upcoming special session to generate tax revenue to offset financial challenges caused by the pandemic.
"Let's end on a high note," the governor joked, adding that she felt suspensions of various capital projects due to the health crisis "likely would not have occurred" if lawmakers had legalized recreational marijuana during this year's regular session as she'd unsuccessfully urged them to do.
"The projections are nearly $100 million of recurring revenue into the budget" from cannabis legalization, she said. "If we want economic support and economic relief, then we have to use every economic idea. And I want to point out also that the vast majority of New Mexicans favor recreational cannabis."
Watch the governor's marijuana comments, starting around 2:18:10 into the video below: 
Lujan Grisham hinted that she may actively campaign against lawmakers who blocked her legalization bill in this year's regular session.
"We have an opportunity," she said. "I think all of our policymakers need to think clearly—and they should expect me to be supporting in the next general election—we have to pass recreational cannabis in the state. We need to diversify our economy, we need to increase opportunity for recurring revenue and we have to rebuild an economy that has suffered dramatically during this public health crisis."
The governor made a similar argument last month, though she also acknowledged that the $100 million revenue estimate, which was released by a working group the governor formed to study the impact of legalization last year, would likely have been affected by the pandemic.
It should also be noted that the $100 million figure is an estimate of the combined tax revenue from the existing medical cannabis market and the add-on of adult-use sales. And that's after the latter market matures.
Further, a legalization bill that passed one Senate committee earlier this year only to be rejected in another before the close of the short 30-day session stipulated that sales would have begun on July 1, meaning the state would not have been able to collect the much-needed revenue in the midst of the health crisis, unless emergency action was taken.
Legalization might not have happened as planned during New Mexico's regular 2020 legislative session, but the governor said in February that she's open to letting voters decide on the policy change via a ballot referendum.
While the Lujan Grisham didn't directly answer the question about whether legalization should be pursued during the special session in June, a spokesperson for her office recently said that it's unlikely the reform move will happen during the window.
New York Governor Says 'I Believe We Will' Legalize Marijuana
Photo courtesy of Brian Shamblen.
New York City Adds More Exceptions To Pre-Employment Marijuana Testing Ban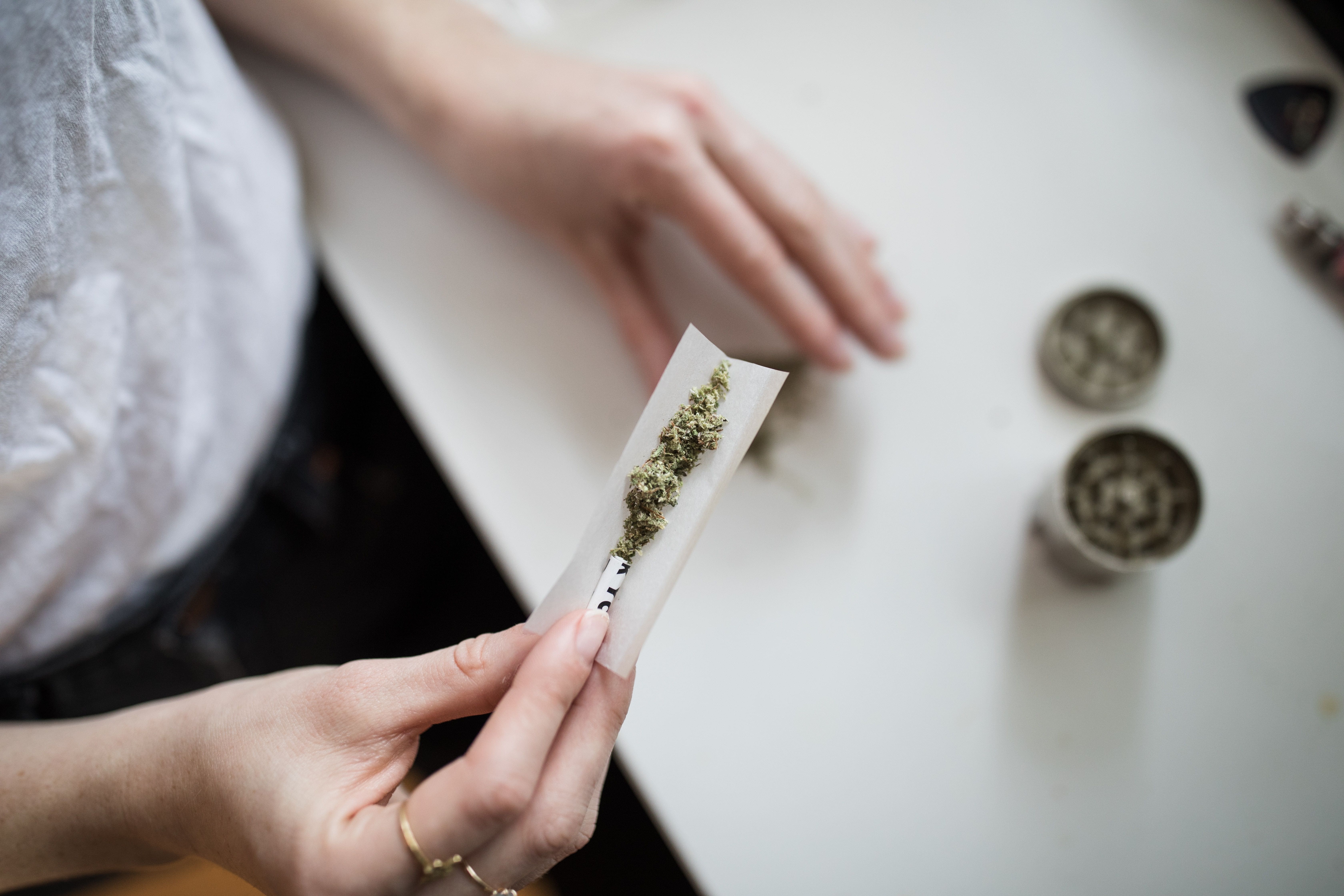 New York City officials have finalized rules for a local ban on pre-employment drug testing for marijuana, and they added additional exemptions that will allow an even greater number of workers to be screened for cannabis before they are hired.
The City Council approved the ban last year, and it was enacted without Mayor Bill de Blasio's (D) signature. It stipulates that, generally speaking, companies in the city can't conduct pre-employment tests for THC metabolites unless the position is safety sensitive. The policy took effect in May.
As originally written and passed, the bill included language carving out exceptions from the prohibition on testing for those applying to certain jobs such as police officers and people charged with supervising or caring for children, as well as positions "tied to a federal or state contract or grant."
However, it also contained a provision that allowed the New York City Commission on Human Rights to expand the list of excepted jobs. That body proposed its own set of regulations in April and has been in the process of finalizing those rules in the months since.
On June 16, the commission voted unanimously to approve the finalized rules, including new exemptions on top of what they initially proposed.
Workers who use heavy machinery, spend a significant amount of time at a construction site, work on or near power or gas utility lines or regularly operate a motor vehicle for work would still be subject to pre-employment drug testing for cannabis. The language around working "near" utility lines wasn't in the original proposal, and the motor vehicle stipulation was loosened to cover workers who drive "on most shifts" rather than just those who do so "on an approximately daily basis."
The commission also added a new section stating that those with "work relating to fueling an aircraft, providing information regarding aircraft weight and balance, or maintaining or operating aircraft support equipment" will also be exempt from the cannabis testing ban.
A catch-all for workers whose marijuana consumption "would interfere with the employee's ability to take adequate care in the carrying out of his or her job duties and would pose an immediate risk of death or serious physical harm to the employee or to other people" remains in the finalized rule, which takes effect on July 24.
Reform advocates have widely celebrated the policy overall, applauding local lawmakers for taking steps to protect cannabis consumers against discrimination. But some—including the Marijuana Policy Project—argue that the exemptions are excessively broad.
New York City Public Advocate Jumaane Williams (D), who sponsored the legislation that created the ban, previously said he's opposed to adding any exemptions to the law because he believes that "no individual should be tested for THC, and I stand firmly against any expansion of exemptions to Local Law 91."
Of course, cannabis remains illegal for recreational use in New York despite efforts from Gov. Andrew Cuomo (D) and legislators to enact it through the state budget over the past two years. But the City Council did draft the testing ban with the expectations that marijuana would eventually become legal for adult use in the state.
"It was introduced by the public advocate in the context of legalization of marijuana [which] had a lot more momentum. There was an assumption that that would be in place by the time this went into effect," a member of the commission said prior to the body's vote on the final rule last month. "But the intent as we understand it behind the law was to lower barrier to entry for folks."
Some lawmakers recently called for legalizing cannabis to be a part of the state's policing reform efforts amid protests over police killings of black Americans.
Austin Police Will Stop Marijuana Possession Arrests And Citations
Feds Hire Hazmat Firm For Marijuana Eradication Training
The U.S. Forest Service will spend nearly $50,000 to hire a hazardous materials consulting firm to train employees how to safely remove marijuana grown on public lands under a newly awarded government contract.
The agency says the training is needed to protect employees, some of whom reportedly have been taken to emergency rooms after being exposed to hazardous chemicals while clearing marijuana plants in years past.
"Before 2016 we had numerous number [sic] of our Agents and Officers getting sick in our marijuana cultivation sites on our public lands requiring trips to emergency rooms with possible long term health effects," says a typo-ridden document filed in support of the contract that was posted last week to the U.S. General Services Administration website. "In 2016 we received our fist [sic] citation from OSHA for not providing our personnel the training and PPE needed to operate in this environment."
Training of agents with the Forest Service's Pacific Southwest Region will be conducted by NES, a leading hazardous materials consultant and training company that works extensively with law enforcement. In the document, the government says the NES program "is the ONLY training course in the U.S. available that meets our needs, and has met OSHA standards." The course is estimated to cost taxpayers $44,732, and there will be no bidding process or consideration of competing firms under the single source award.
Going forward, employees will need to pass the hazmat class before they can participate in cannabis-clearing operations.
While marijuana has been grown clandestinely across the continent for generations, large-scale commercial grows hidden on public lands ramped up in the early 2000s, especially in California. Much of the marijuana fed the nation's illicit market, but some also made its way to medical dispensaries, which were largely unregulated at the time.
Cannabis can be cultivated successfully in most environments without pesticides or chemical fertilizers, but many of the unregulated growers cut corners. They apply dangerous chemicals that pollute nearby waterways and fell entire sections of national forest to clear land.
The other potential contaminants at illegal grow sites appear to be the Forest Service's chief concern. The document notes that many cultivation plots run by drug trafficking organizations "use hazardous chemicals not allowed for use in the United States."
The Forest Service itself has come under fire for its handling of the sites. In April 2018, a watchdog report from the U.S. Department of Agriculture's inspector general found that the Forest Service "does not always reclaim and rehabilitate marijuana grow sites after plants are eradicated, and FS is unaware of the overall impact these marijuana grow sites pose to the forest ecosystems."
"As a result," the watchdog said at the time, "trash and chemicals such as pesticides and fertilizers are still present on these grow sites, thereby putting the public, wildlife, and environment at risk of contamination.
It's not clear from the new contract whether the CES-led training will include information on how to effectively remediate cultivation sites after marijuana plants have been cleared. The documents specifically mentions the health and safety of Forest Service employees but is silent on broader environmental impacts.
Opponents of marijuana prohibition have for years argued that many of the environmental and health threats posed by chemical contaminants could be effectively eliminated through legalization. Though enforcement is inconsistent, most states that have legalized cannabis for adults have set strict limits on pesticides and other chemicals that can be used by licensed growers.
"It is hardly a surprise that those who elect to clandestinely cultivate cannabis on federal lands engage in practices that provide greater potential risks to both the environment and to the end product itself," Paul Armentano, deputy director for the advocacy group NORML, told Marijuana Moment. "By contrast, a legal market provides regulatory oversight and demands that those engaged in these activities be licensed and utilize best practices."
"While legalization itself will likely not entirely eliminate the illicit market, just as, for instance, broader alcohol legalization has not eliminated moonshining in its entirety," Armentano added, "the reality is that it will continue to severely curtail these activities and the involvement of criminal entrepreneurs."
Even many in federal law enforcement officials seem to agree on that point. In February, the head of the union for U.S. Border Patrol agents acknowledged that state-level cannabis legalization is forcing criminal cartels out of the market.
"The states that have legalized marijuana," said National Border Patrol Council President Brandon Judd, "have done more damage to the cartels than the [Drug Enforcement Administration] could ever think about doing."
Virginia Lawmakers Announce Plans To Legalize Marijuana, One Day After Decriminalization Takes Effect
Photo courtesy of Nicholas C. Morton
DC Activists Submit Signatures To Put Psychedelics Decriminalization On November Ballot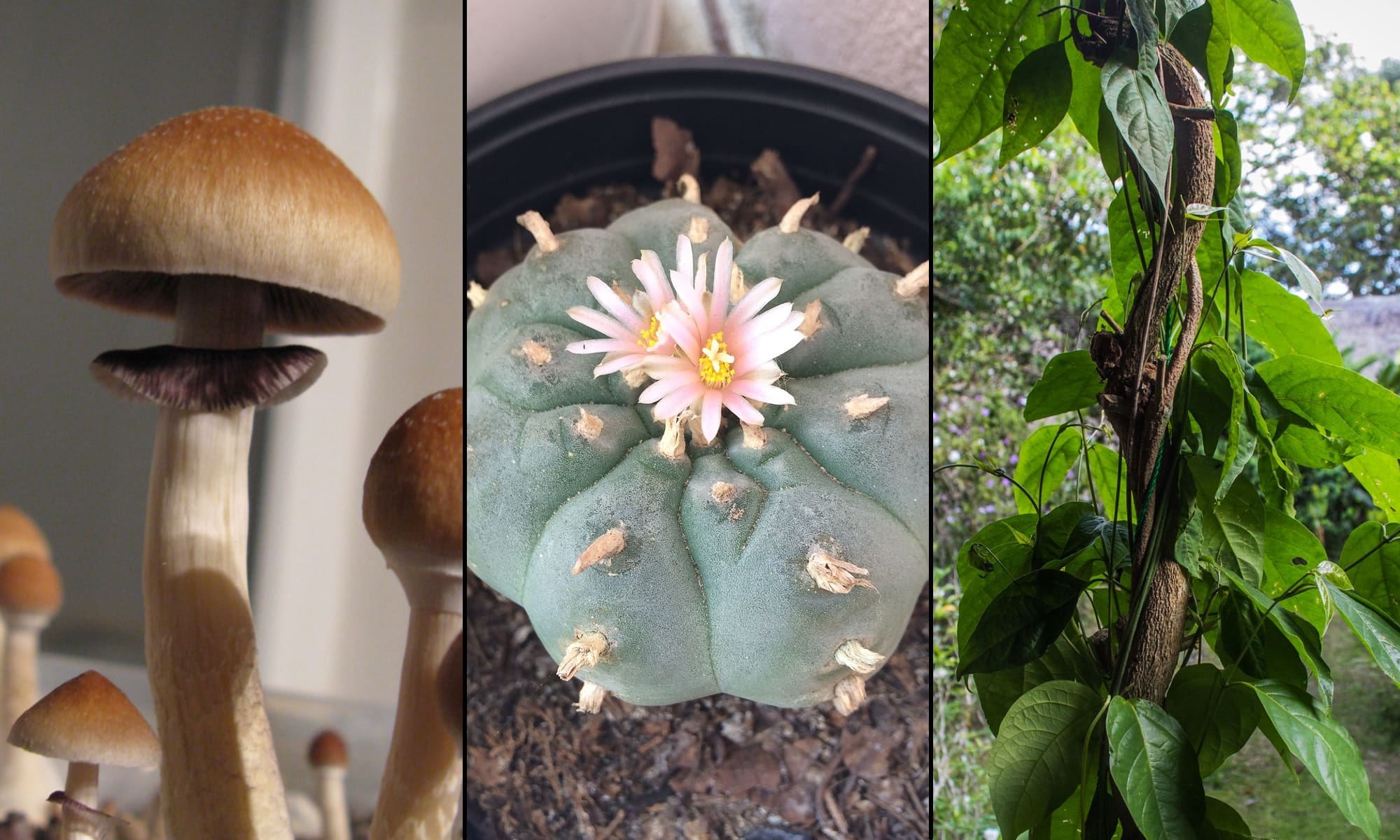 An ambitious campaign to decriminalize psychedelics in Washington, D.C., is one step closer to placing their measure on the November ballot with the formal submission of tens of thousands of voter signatures.
Organizers have been scrambling for weeks to collect enough signatures from D.C. voters by Monday's deadline amid historically difficult circumstances: a global pandemic, months of stay-at-home orders and protests over racism and police violence that filled the streets of the nation's capital. But with the help of innovative signature-gathering techniques and allies flown in from across the country, advocates said they had successfully submitted upwards of 35,000 signatures—more than enough to qualify the initiative.
If approved by voters, Initiative 81 would make enforcement of laws against plant- and fungus-based psychedelics among the "lowest law enforcement priorities" for the Metropolitan Police Department. It would not, however, legalize or reduce penalties for the substances.
The measure would apply to all natural entheogenic substances, including psilocybin, ayahuasca, ibogaine and DMT.
"Today is a milestone for D.C.," Melissa Lavasani, chairwoman of Decriminalize Nature D.C., the organization behind the measure, said in a press release. "Voters in our nation's capital have made clear that they are ready to end another piece of the war on drugs and to support their neighbors who, like me, have found relief in entheogenic plant and fungi medicines."
Lavasani, a mother of two, has said psychedelic therapy helped her recover from postpartum depression. She told Marijuana Moment in a phone interview on Monday that removing stigma around psychedelics could help other patients find relief.
"A lot of people here are using these substances on the down low. It's not something we're open about," Lavasani said. "My frustration when I was treating myself, I didn't feel like I had resources to reach out to… What we're trying to do here is not only get this initiative passed but try to create a community that's really inclusive."
Elections officials now have 30 days to validate the petitions, the final step before the measure is formally certified for November's ballot. A total of 24,712 signatures are needed to qualify the measure, a Board of Elections representative told Marijuana Moment on Monday.
Decriminalize Nature D.C. has already independently verified more than 27,000 of the collected signatures, said Adam Eidinger, a longtime drug reformer and the campaign's treasurer. "According to our validation, we have exceeded [the required] number by more than 2,000 signatures—at least," he told Marijuana Moment.
Working late preparing final stacks of 35,000 signatures to deliver to place @DecrimNatureDC on the ballot. The struggle is real! #PlantMedicine https://t.co/S5sZdN2ujn

— 🔥Adam Eidinger 🌊 (@aeidinger) July 6, 2020
Polling suggests D.C. voters are open to the idea. According to a survey released in April by campaign organizers, 51 percent of respondents initially said they supported decriminalizing psychedelics, while 27 percent were opposed. After being read pro and con arguments about the initiative, support rose to 59 percent, while opposition increased to 32 percent.
Most who were surveyed said they hadn't used psychedelics themselves. Ten percent of respondents said they had personally used psilocybin or magic mushrooms, and 23 percent said someone close to them has. Only single-digit percentages of voters said they or someone close to them had experience with ayahuasca, mescaline or ibogaine.
Majorities of respondents, however, said they or someone in their life had experienced mental health issues such as anxiety or depression. Nearly a third said they knew someone who has experienced PTSD, which a growing body of research suggests could be effectively treated with psychedelic therapies.
"D.C. residents who benefit from entheogens include those suffering from mental health conditions such as depression, anxiety, and other traumas, veterans suffering from post-traumatic stress disorder (PTSD), and patients in end-of-life care," the campaign said in a statement Monday.
Find us at Church ST NW & 14th St NW! pic.twitter.com/BDvqonnfm6

— DecrimNatureDC (@DecrimNatureDC) July 4, 2020
Despite apparent support for the measure, qualifying it for November's ballot was a daunting task for activists, who had to update their tactics amid coronavirus-related social distancing.
In March, organizers asked elections officials to allow them to gather signatures electronically, but neither the mayor nor the D.C. Council acted on that request.
Instead, the Council passed a novel bill that allowed a hybrid approach: Organizers could distribute petition forms electronically, but voters would have to print a physical copy in order to sign it. From there, residents could simply snap a photo of the signed document and return a digital copy to the campaign.
Officials also, for the first time, allowed people to sign their own petition sheet instead of having to use one controlled by a separate person—a longstanding prior policy that contributed to initial signature gathering difficulties during a time of social distancing and stay-at-home orders.
Eidinger told Marijuana Moment the campaign received nearly a thousand signatures through email alone. "We have 980 signatures collected through email," he said. "That's the first signatures ever collected through email in the United States."
Help put #Initiative81 on the ballot! Just download, print, sign, take a photo, and email us your petition. Download the PDF of the official #Initiative81 petition with Instructions: https://t.co/DKIuEakgUd pic.twitter.com/mWPT3yvzaN

— DecrimNatureDC (@DecrimNatureDC) July 1, 2020
The campaign also sent petitions by postal mail to every registered voter in the District in order to reach people at home, and signature-gatherers petitioned voters at demonstrations and on sidewalks and street corners across town.
Organizers also had help from activists from across the country, including those behind Denver's successful drive to decriminalize psilocybin, who flew to Washington in recent weeks to help gather signatures.
Come sign the petition outside the #Brentwood Home Depot and Giant! pic.twitter.com/KZ55yoQNSK

— DecrimNatureDC (@DecrimNatureDC) July 5, 2020
"Despite unprecedented challenges from the COVID-19 pandemic, D.C. voters from all 8 wards signed the petition to support common-sense reforms to police priorities that would help ensure that D.C. residents using natural plant and fungi medicines are not targeted by law enforcement," the campaign said in a press release.
Lavasani, the mom behind the decriminalization campaign, said that with signature gathering now out of the way, the focus shifts to winning over voters. "For our campaign, today is also the beginning of the next phase to make Initiative 81 law," she said. "We look forward to engaging and educating D.C. voters so that on November 3, D.C. says 'Yes on 81'!"
Momentum for similar reforms is building across the United States, and Lavasani said a win in the nation's capital could help propel the issue forward.
"I can see the Capitol from my house," she said. "I think it's really important to acknowledge that this could lay the groundwork for national reform."
Here's a status update on other drug policy reform campaigns across the country: 
An Oregon effort to decriminalize drug possession and increase funding for treatment officially made it onto the ballot last week.
Another Oregon campaign to legalize psilocybin for therapeutic use turned in what advocates believe are more than enough petitions to qualify, but some submissions must still be validated by the state.
In Arizona, the organizers of a legalization effort turned in 420,000 signatures to qualify for the ballot last week.
Organizers in Nebraska last week submitted 182,000 signatures in an attempt to put a medical marijuana measure on November's ballot.
Montana activists recently turned in more than 130,000 signatures to qualify a pair of marijuana legalization initiatives for the November ballot.
Idaho activists behind a medical marijuana legalization initiative could get a second wind after a federal judge said recently that the state must make accommodations for a separate ballot campaign due to signature gathering complications due to the coronavirus pandemic.
Prior to the COVID-19 outbreak and stay-at-home mandates, measures to legalize marijuana for medical and recreational purposes qualified for South Dakota's November ballot.
The New Jersey legislature approved putting a cannabis legalization referendum before voters as well.
And in Mississippi, activists gathered enough signatures to qualify a medical cannabis legalization initiative for the ballot—though lawmakers also approved a competing (and from advocates' standpoint, less desirable) medical marijuana proposal that will appear alongside the campaign-backed initiative.
A campaign to legalize cannabis in Missouri officially gave up its effort for 2020 due to signature collection being virtually impossible in the face of social distancing measures.
North Dakota marijuana legalization activists are shifting focus and will seek qualification for the 2022 ballot.
Washington state activists had planned to pursue a drug decriminalization and treatment measure through the ballot, but citing concerns about the COVID-19 outbreak, they announced last month that they will be targeting the legislature instead.
Military Invests $27M To Develop New Class Of Psychedelics-Inspired Drugs