Illinois (Yet Again) Breaks Monthly Marijuana Sales Record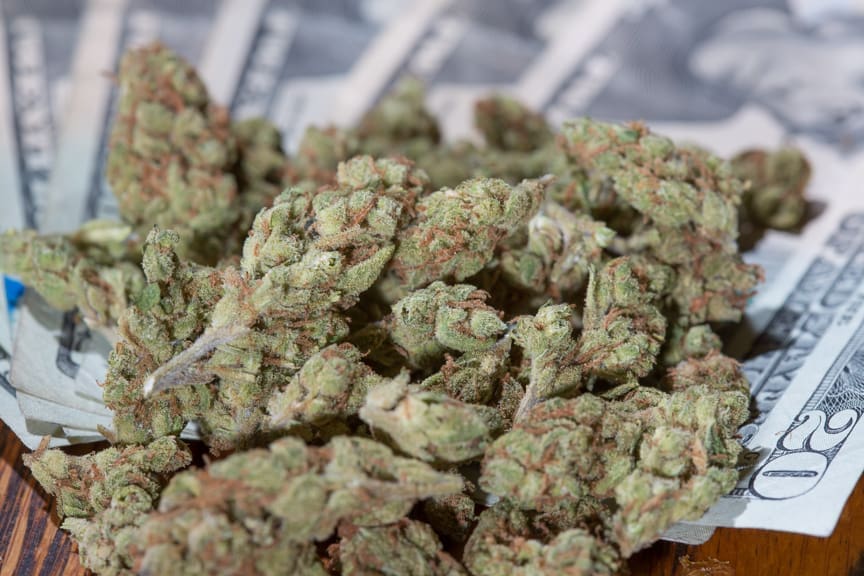 Marijuana sales in Illinois broke yet another monthly record in August, according to a report from the state Department of Financial and Professional Regulation that was released on Tuesday.
Despite the coronavirus pandemic, Illinois has seen escalating cannabis sales month-over-month. In August, consumers purchased more than 1.3 million marijuana products for a total of nearly $64 million. More than $17 million of those sales came from out-of-state visitors.
In July, the total sales reached about $61 million—the previous record. The new adult-use sales figures don't include data about purchases made through the state's medical cannabis program.
This latest data seems to support the notion that the state's marijuana market is "recession-proof" and "pandemic-proof," as a top regulator said last month.
State officials have emphasized that while the strong sales trend is positive economic news, they're primarily interested in using tax revenue to reinvest in communities most impacted by the drug war. Illinois brought in $52 million in cannabis tax revenue in the first six months since retail sales started in January, the state announced last month, 25 percent of which will go toward a social equity program.
"We were not doing this to make as much money as fast as we possibly could," Toi Hutchinson, senior cannabis advisor to Gov. J.B Pritzker (D), said last month. "We were actually doing this for people," with a focus on supporting communities most impacted by the drug war.
In May, the state also announced that it was making available $31.5 million in restorative justice grants funded by marijuana tax revenue.
That said, ensuring an equitable market as promised hasn't been easy. Regulators are facing lawsuits after dozens of would-be social equity licensees were denied an opportunity to participate in a licensing lottery over alleged problems with their applications. The state said it would approve 75, but only 21 ultimately qualified—and critics complain that the resources it takes to submit an acceptable application creates barriers for the exact people the special licenses are supposed to help.
Lawyers behind one suit recently said that they would be willing to drop it if the state would give the rejected applicants an opportunity to fix their submissions to be eligible for the lottery.
For now, the out-of-state sales data seems to support Pritzker's prediction during his State of the State address in January that cannabis tourism would bolster the state's coffers.
Prior to implementation, the pardoned more than 11,000 people with prior marijuana convictions.
Over in Oregon, officials have been witnessing a similar sales trend amid the global health crisis. Data released in May showed sales of adult-use cannabis products were up 60 percent.
Vermont Lawmakers Finally Reach Deal On Marijuana Sales Legalization Bill