World Anti-Doping Agency Says U.S. Bears Responsibility For Marijuana Ban That Led To Richardson's Suspension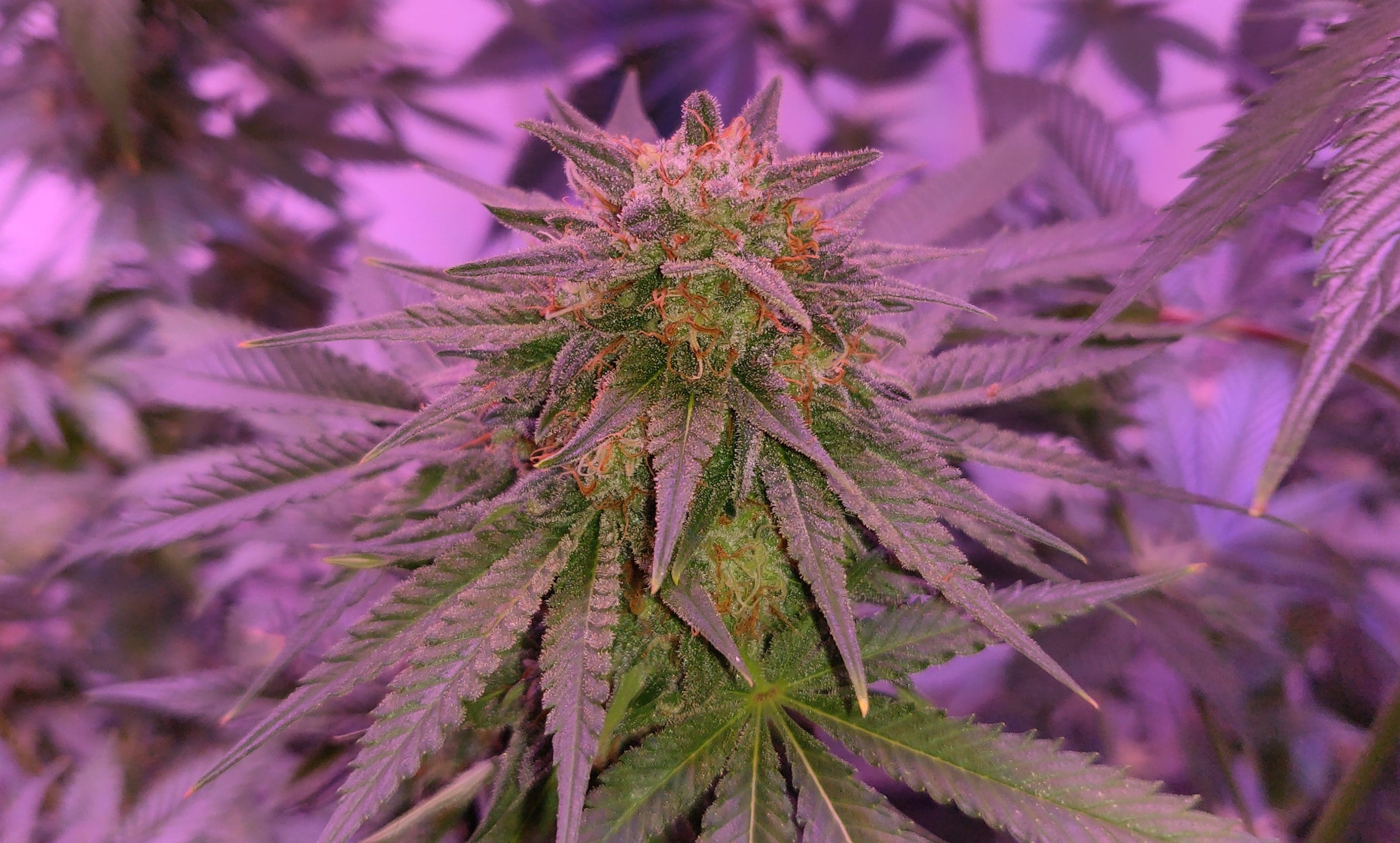 The World Anti-Doping Agency (WADA) is making clear that the U.S. has played a key role in placing marijuana on the list of prohibited substances for international athletes—and it still has a seat at the table if it wants a policy change.
In a letter to Reps. Jamie Raskin (D-MD) and Alexandria Ocasio-Cortez (D-NY)—who recently reached out to WADA about the suspension of U.S. runner Sha'Carri Richardson over a positive cannabis test—the global organization provided background on why marijuana was included in the banned substances list in the first place and explained why it couldn't unilaterally reverse the punishment.
While WADA consistently reviews and updates the prohibited drug list, it said that decisions are made based on consensus among representatives of participating governments. It stressed that "no time since the first Prohibited List was published in 2004 has WADA received any objection from U.S. stakeholders concerning the inclusion of cannabinoids on the Prohibited List."
WADA publishes response to U.S. Congressman Raskin and Congresswoman Ocasio-Cortez regarding the one-month suspension levied by the United States Anti-Doping Agency (USADA) against Ms. Sha'Carri Richardson.

Read the full response below:https://t.co/LU2H639sOz

— WADA (@wada_ama) July 10, 2021
"On the contrary, as has been reported by some media, the U.S. has been one of the most vocal and strong advocates for including cannabinoids on the Prohibited List," the letter from Witold Banka, WADA's president, said. "The meeting minutes and written submissions received from the U.S. over nearly two decades, in particular from [the U.S. Anti-Doping Agency], have consistently advocated for cannabinoids to be included on the Prohibited List."
That point was also made by the first president of WADA, Richard Pound, in a recent interview with Marijuana Moment.
"The U.S. was a leader in saying—and this was the [Office of National Drug Control Policy] saying this—'in our view, marijuana is the entry-level drug. If you can keep people from using marijuana, they don't graduate to cocaine and heroin and some of the other the other chemical variations of these things,'" he said.
In the new letter, WADA wrote that "the argument that some have advanced indicating that U.S. anti-doping stakeholders are bound by antiquated thinking regarding the Prohibited List is not supported by the facts."
"The consultative process in place allows for modifications to the Prohibited List and the Code, annually," it continued. "In fact, over time, as your letter recognizes, several such changes have occurred, and there is nothing preventing additional changes consistent with the process I have described."
Part of the consultative process is based on recommendations from WADA's Prohibited List Expert Advisory Group. The letter emphasizes that the U.S. is overrepresented on that body, with three of its 12 seats—"including an official with more than two decades experience at the U.S. National Institutes of Health." The country also "has had greater representation" on WADA's separate Health, Medical and Research (HMR) Committee "than any other nation."
"While the United States does not currently serve on WADA's Executive Committee, it has represented its 42-nation region more than any other nation in WADA's history (seven years)," it continues. "An important fact for the U.S. Congress to know about this process is that there are more representatives from the United States advising WADA on these scientific issues than from any other nation in the world. These decisions are not reached in a vacuum."
In other words, criticism from Americans over the marijuana ban should not solely target WADA but should take into account the fact that the U.S. itself bears significant responsibility for setting and maintaining the global prohibition.
The letter further states that while WADA sympathizes "with the circumstances of this case" and applauds "Ms. Richardson's accountability for accepting that the rules are in place for athletes worldwide, WADA simply plays a coordinating role in the development and publication of the Prohibited List."
"As you correctly noted in your letter, the testing of Ms. Richardson and her resulting suspension were administered and adjudicated by USADA. WADA is not a party to that particular matter and, therefore, simply is not in position to vacate the results of Ms. Richardson's test in Oregon, the 30-day suspension imposed by USADA, nor the decisions of USA Track and Field regarding her participation at the Tokyo Olympics."
Separately, The U.S. Anti-Doping Agency (USADA) also responded to the letter from Raskin and Ocasio-Cortez last week. It asserted that the rules on marijuana for international athletes "must change."
USADA had previously expressed sympathy last week for Richardson and indicated that it may be time for a reevaluation of the marijuana prohibition—but the latest statement explicitly calls for a policy change.
Meanwhile, the White House ONDCP is also working to secure a meeting with WADA about cannabis policies on the international sports stage. The Financial Times reported on Friday that the Biden administration intends to discuss issues "including the timeframe for testing, and the basis for the consideration of cannabis as a performance enhancing drug."
While WADA indicated that the U.S. has not strongly protested marijuana's inclusion on the banned substances list and has historically advocated for such inclusion, USADA said in its letter that it "has argued for still more changes and will continue to advocate for changes going forward."
Banka said in his new response on behalf of WADA that he was forwarding the congressional letter to various internal WADA decision-making committees and has "requested that your concerns be specifically examined during their ongoing review of the
Prohibited List."
The organization noted that USADA amended its marijuana policy for domestic professional fighting that's not subject to WADA rules. On that note, Nevada sports regulators voted last week to make it so athletes will no longer be penalized over a positive marijuana test, with members citing Richardson's case during the meeting as an example of why the policy is inappropriate.
USADA wrote that "President Joe Biden described the way forward best when he said" that the "rules are rules," but those regulations may need to be reevaluated and he's proud of Richardson for how she responded to the situation.
Also last week, the White House press secretary—like USADA—expressed sympathy for the runner and indicated that it may be time for a reevaluation of the marijuana prohibition.
Press Secretary Jen Psaki previously declined to condemn Olympics officials' sanction on Richardson when asked about the issue at a briefing with reporters earlier this month, but she told CNN in the newer comments that the case highlights the need to "take another look" at the rules on cannabis, especially in light of the decision to bar the athlete from a second event that fell outside the scope of the 30-day suspension.
USA Track & Field also said last week that international policy on cannabis punishments for athletes "should be reevaluated."
Following Ocasio-Cortz and Raskin's letter, a separate group of lawmakers also sent a letter to USADA on Friday to urge a policy change.
"We believe that cannabis does not meet the description of scientifically proven risk or harm to the athlete," those 18 lawmakers wrote, "and the USADA is perpetuating stereotypes and rhetoric fueled by the racist War on Drugs by claiming its usage, in private use and outside of competition, violates the 'spirit of the sport.'"
Advocates have broadly embraced internal marijuana policy reforms at other major professional athletic organizations, arguing that they are long overdue especially given the ever-expanding legalization movement.
NFL's drug testing policy changed demonstrably last year as part of a collective bargaining agreement, for example. Under the policy, NFL players will not face the possibility of being suspended from games over positive tests for any drug—not just marijuana.
In a similar vein, the MLB decided in 2019 to remove cannabis from the league's list of banned substances. Baseball players can consume marijuana without risk of discipline, but officials clarified last year that they can't work while under the influence and can't enter into sponsorship contracts with cannabis businesses, at least for the time being.
Meanwhile, a temporary NBA policy not to randomly drug test players for marijuana amid the coronavirus pandemic may soon become permanent, the league's top official said in December. Rather than mandate blanket tests, Commissioner Adam Silver said the league would be reaching out to players who show signs of problematic dependency, not those who are "using marijuana casually."
For what it's worth, a new poll from YouGov found that women are notably more likely to oppose Richardson's suspension than men are.
Read the new statement from WADA on Richardson's marijuana-related suspension below: 
2021 07 Letter From Wada Pr… by Marijuana Moment
Photo courtesy of Mike Latimer.