Oregon Governor Takes First Step To Regulate Psilocybin Mushroom Therapy By Forming New Board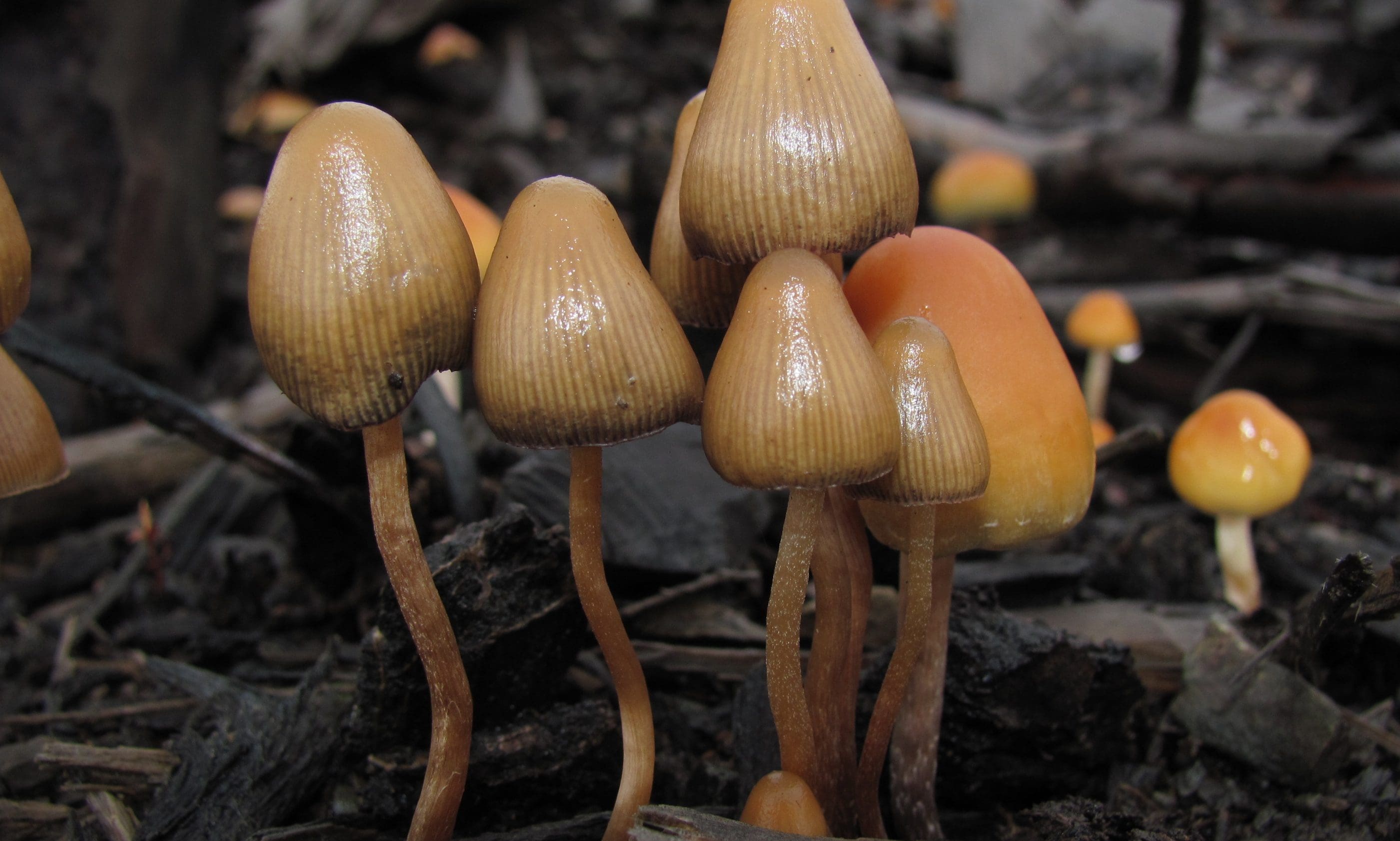 Oregon became the first state to legalize psilocybin mushrooms for therapeutic purposes last month, and now the governor is taking initial steps to launch the program by accepting applications for members of an advisory board tasked with figuring out how to best regulate access to the psychedelic treatment.
In a notice on Monday, the Oregon Health Authority (OHA) described the criterion for prospective advisers, who will be responsible for making recommendations on "requirements, specifications and guidelines for providing psilocybin services." Gov. Kate Brown (D) will appoint 14-16 members to serve in that role.
Physicians, psychologists, public health experts, scientific researchers and representatives of state agencies such as OHA policy councils or the state Department of Justice are all eligible to apply. Additionally, those with experience in the fields of mycology, ethnobotany, psychopharmacology or psilocybin harm reduction were invited to submit applications, as are members of the general public and representatives of Indian tribes.
Officials are also interested in involving some representing the Oregon Liquor Control Commission "who has experience working with the system developed and maintained by the commission…for tracking the transfer of marijuana items."
In addition to weighing in on regulatory structures, the Oregon Psilocybin Advisory Board will also analyze "available scientific studies and research on the safety and efficacy of psilocybin in treating mental health conditions."
The creation of the board and its criteria for membership is required under the voter-approved Measure 109, which will allow adults to access so-called magic mushrooms in a clinical setting. There aren't any limitations on the types of conditions that will make a patient eligible for the treatment.
OHA has two years to develop regulations for the novel program. In the meantime, the new advisory board will compile and submit its findings, which OHA will "examine, publish, and distribute publicly," an explanatory statement for the initiative says.
The board is also responsible for developing "a long-term strategic plan for ensuring that psilocybin services will become and remain a safe, accessible and affordable therapeutic option for all persons 21 years of age and older in this state for whom psilocybin may be appropriate."
That includes attempting to coordinate with the state attorney general's office to discuss the measure, as well as "potential federal enforcement policies regarding psilocybin in Oregon after the expiration of the two-year program development period."
"This is the beginning of the two-year process to ensure that Oregon creates a safe, effective and equitable psilocybin therapy program that effectively addresses the needs of Oregonians who are suffering from depression and anxiety," Sam Chapman, who managed the successful Measure 109 ballot campaign, told Marijuana Moment. "I look forward to working with the governor, legislature and the Oregon Health Authority to ensure that the therapy is affordable and that those who need it have access."
Along with the psilocybin reform proposal, Oregon voters approved a separate initiative to decriminalize possession of all currently illicit drugs on Election Day.
Currently, there are no such policies in place anywhere else in the U.S., though the measures' passage does come amid a growing national movement to decriminalize a wide range of entheogenic substances, including ayahuasca and ibogaine. Oakland, Santa Cruz and Ann Arbor have made laws against plant- and fungi-derived psychedelics among their cities' lowest enforcement priorities.
Washington, D.C. voters also approved a ballot initiative to decriminalize psychedelics last month.
Activists and health professionals in Washington State are pursuing legal psilocybin therapy for patients under a two-track approach that involved administrative petitions under federal and state "Right to Try" laws as well as a possible 2022 ballot measure that could include broader drug decriminalization.
The campaign behind the Oregon psilocybin reform initiative benefited from a series of ads promoting their efforts.
The proposal has the potential to help ease mental suffering for terminally ill people, a medical doctor said in a TV ad for the initiative that was released in September.
A previous ad released by the campaign featured a state senator who is also a medical doctor saying that the measure "promotes safety for a therapy that can help people who are suffering."
That followed an independent spot by the nonprofit Heroic Hearts Project going on the air in Oregon to tout the benefits of psilocybin therapy, but that ad didn't mention the specific ballot measure.
Rep. Earl Blumenauer (D-OR) told Marijuana Moment in January that he was in favor of the psilocybin reform proposal and that he would be working to boost the campaign as the election approaches. In August, he wrote in an email blast that passing the measure is necessary "because it tackles an important issue in our community, mental health, and it does so in an innovative and responsible way."
People interested in applying to serve on the Oregon Psilocybin Advisory Board must fill out a form on the governor's website and include a resume as well as a brief statement of interest. All documentation must be submitted to [email protected] by January 1.
California Marijuana Sales Are 'Very Strong' Despite Coronavirus, State Officials Say
Photo courtesy of Wikimedia/Mushroom Observer.