Oregon Psilocybin Ballot Measure Can Help Dying People Find Peace, Doctor Says In TV Ad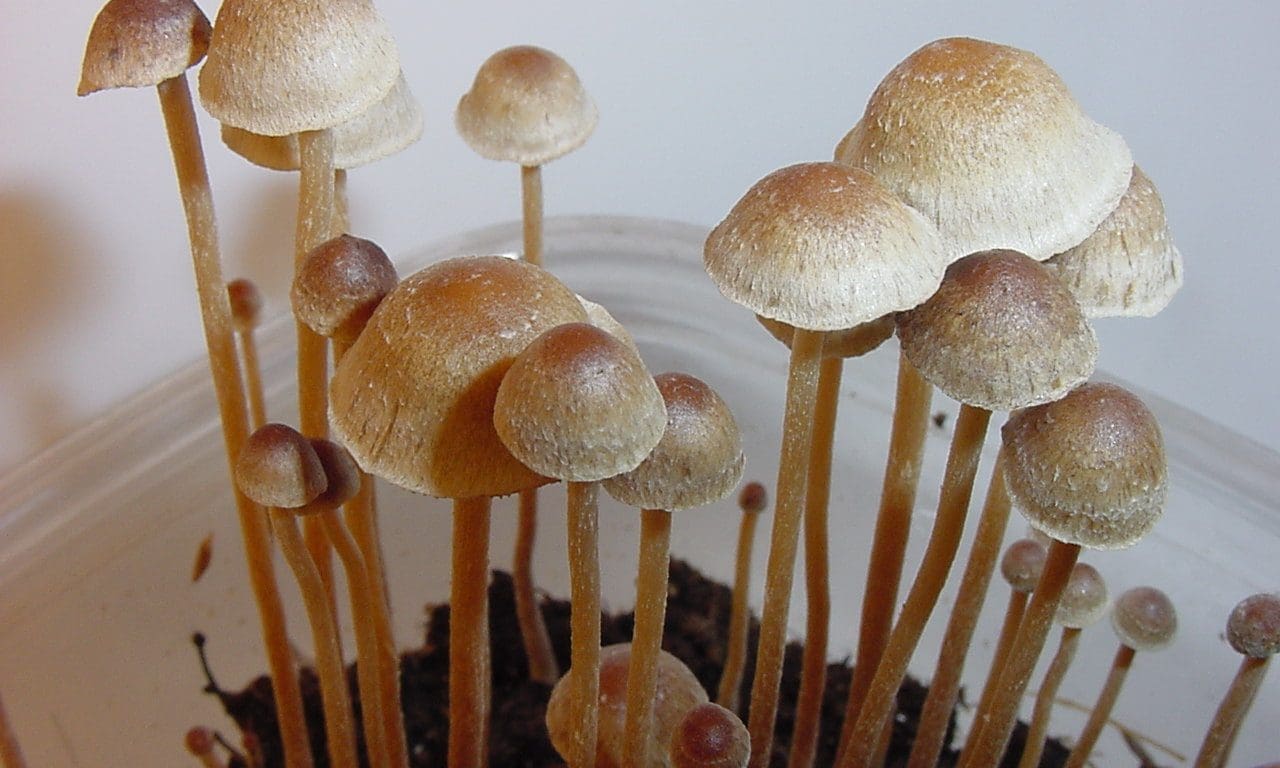 Oregon's first-of-its-kind ballot measure to legalize psilocybin therapy has the potential to help ease mental suffering for terminally ill people, a medical doctor says in a new TV ad for the initiative.
"I've worked in end-of-life care for 28 years. In hospice, we believe when people are dying, we should treat their pain—physical or mental distress," Dr. Nick Gideonse says in the 30-second spot. "There's often mental suffering that comes with a terminal diagnosis."
"So I support Measure 109 to allow psilocybin therapy for terminally ill people suffering from depression. It's humane," he said. "Yes on 109 will help those near death come to terms with their diagnosis and find peace."
If approved by voters, adults would be able to access the psychedelic in a medically supervised environment. There aren't any limitations on the types of conditions that would make a patient eligible for the treatment.
A previous ad released earlier this month by the campaign featured a state senator who is also a medical doctor saying that the measure "promotes safety for a therapy that can help people who are suffering."
That followed an independent spot by the nonprofit Heroic Hearts Project going on the air in Oregon to tout the benefits of psilocybin therapy, but it didn't mention the specific ballot measure.
A campaign working to pass a separate measure on the Oregon ballot to decriminalize drug possession and expand substance misuse treatment also recently released a series of ads.
The Oregon Democratic Party formally endorsed both measures last month.
Meanwhile, the psychedelic reform measure has drawn opposition from an unlikely source. Decriminalize Nature, which has led efforts to pass local policies reducing criminal enforcement against psilocybin and other entheogens, has argued that it could threaten equitable access to the substance.
Rep. Earl Blumenauer (D-OR) told Marijuana Moment in January that he was in favor of the psilocybin reform proposal and that he would be working to boost the campaign as the election approaches. In August, he wrote in an email blast that passing the measure is necessary "because it tackles an important issue in our community, mental health, and it does so in an innovative and responsible way."
Arizona Marijuana Opponents Release Five Misleading Attack Ads Ahead Of Legalization Vote Next Week
Photo courtesy of Wikimedia/Workman.