New TV Ads Urges Oregon Voters To Legalize Psilocybin Therapy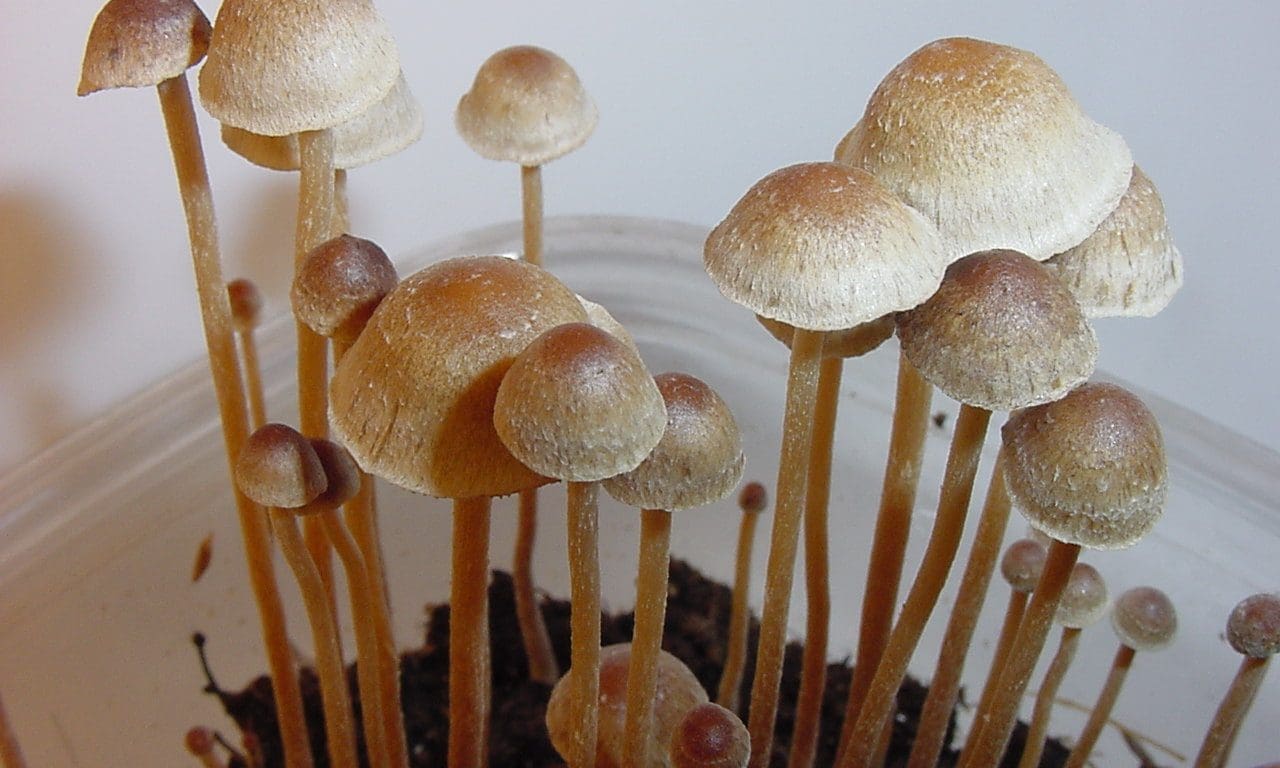 The campaign working to pass a first-in-the-U.S. ballot measure to legalize psilocybin therapy in Oregon is reaching voters with a new TV ad.
"Measure 109 regulates a promising approach for depression and anxiety: psilocybin therapy, a medicine derived from mushrooms, with access control," State Sen. Elizabeth Steiner Hayward (D), who is a medical doctor, says in a direct-to-camera address.
"Measure 109's regulations require psilocybin only be used by adults in licensed clinics supervised by trained facilitators. It's not legal for recreation, it's not sold in stores," she says. "A two-year phase in to develop safety, practice and training standards. Measure 109 promotes safety for a therapy that can help people who are suffering."
If approved by voters, adults would be able to access the psychedelic in a medically supervised environment. There aren't any limitations on the types of conditions that would make a patient eligible for the treatment.
"Ballots start arriving in less than two weeks, and every Oregon voter needs to hear about psilocybin therapy before they do," Yes for Psilocybin Therapy Campaign Manager Sam Chapman wrote in an email blast to supporters on Wednesday. "The best way to do that? Putting our message on TV, in the living room of everyday Oregonians who may have never heard about psilocybin therapy."
Chapman told Marijuana Moment that "over the next few weeks we expect to get our message in front of over a million Oregon voters through grassroots organizing and paid advertising."
The campaign is also using billboards to tout the benefits of psilocybin therapy.
Last month, a separate ad paid for by the nonprofit group Heroic Hearts Project went on the air in Oregon to tout the benefits of psilocybin therapy, but it didn't mention the specific ballot measure.
Oregon voters will also see a separate measure to decriminalize drug possession and fund substance misuse treatment services on their November ballots. The campaign behind that initiative got a boost from a $500,000 donation from Facebook founder Mark Zuckerberg's foundation last week.
The editorial board of The Oregonian, the state's most widely circulated newspaper endorsed the drug decriminalization proposal and urged voters to reject the psilocybin one in separate pieces on Wednesday.
The Oregon Democratic Party formally endorsed both measures last month.
Meanwhile, the psychedelic reform measure is also drawing opposition from an unlikely source. Decriminalize Nature, which has led efforts to pass local policies reducing criminal enforcement against psilocybin and other entheogens, has argued that it could threaten equitable access to the substance.
Rep. Earl Blumenauer (D-OR) told Marijuana Moment in January that he was in favor of the psilocybin reform proposal and that he would be working to boost the campaign as the election approaches. In August, he wrote in an email blast that passing the measure is necessary "because it tackles an important issue in our community, mental health, and it does so in an innovative and responsible way."
Photo courtesy of Wikimedia/Workman.