California Marijuana Sales Are 'Very Strong' Despite Coronavirus, State Officials Say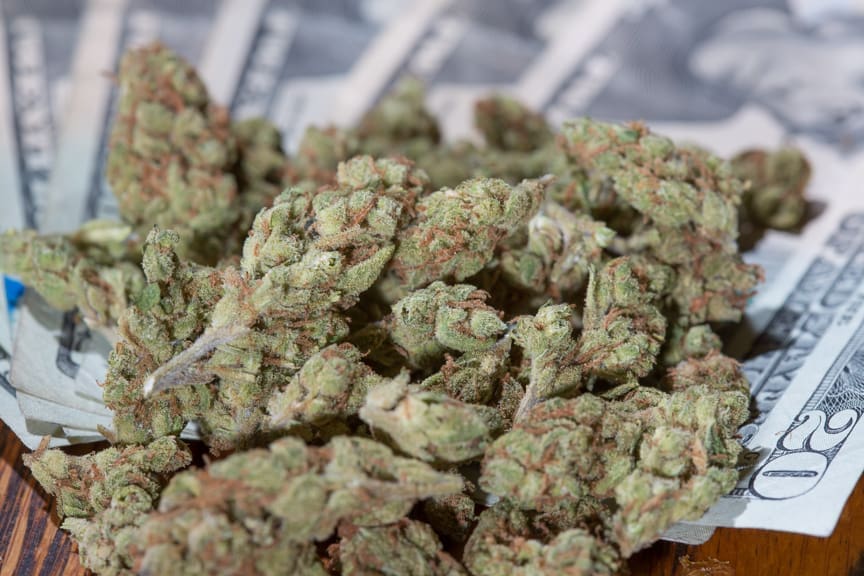 California marijuana sales have been going strong amid the coronavirus pandemic, new state data shows.
In a short report released on Monday, the state's Legislative Analyst's Office (LAO) said early numbers from summer sales and revised figures for last year "show very strong growth." Similar trends are also being seen in several other legal cannabis states such as Illinois and Oregon.
In California, the LAO estimates that, for the first quarter of fiscal year 2020-2021 (July through September), the state collected about $160 million in marijuana tax revenue and $41 million from cultivation fees. Its revised data on the the 2019-20 fiscal year changed from a total of $477 million to $522 million in cannabis tax dollars.
2020 cannabis tax revenues: preliminary summer data and revised spring data show very strong growth. https://t.co/RFtoej8aoR pic.twitter.com/CvBVI1ktFu

— California Economy & Taxes (@LAOEconTax) November 30, 2020
LAO said "cannabis tax revenues grew rapidly in 2018 and 2019″—and that growth "has accelerated in 2020" amid the COVID-19 outbreak.
Separate data released last week by the state Department of Tax and Fee Administration shows that the state is on track to bring in a billion dollars in cannabis tax revenue in 2020. A total of $778.4 million was generated from marijuana taxes in the first three quarters of the year, including $306.8 million in the third quarter.
That revenue is also helping to fund a grant program designed to promote public health and economic justice for communities disproportionately impacted by the war on drugs. Applications for those grants were made available in September.
Illinois has experienced similar sales surges during the health crisis, with back to back months of record-breaking revenue from marijuana.
That state announced last month that adult consumers purchased 1,557,880 cannabis products in October, worth a total of $75,278,200. That's about $8 million more in sales compared to September.
In October, Illinois said that it had hit a marijuana tax milestone, exceeding $100 million in revenue. The government is also using some of those tax dollars to provide social equity grants to communities identified as economically distressed. It announced that $31 million in those grants were being made available in May.
Over in Massachusetts, cannabis sales have exceeded $1 billion since the adult-use system launched a little less than two years ago, regulators announced last month.
In Oregon, monthly cannabis sales have consistently averaged around $100 million this year, according to a report from the state released in August.
United Nations To Vote On Marijuana Rescheduling And CBD Issues This Week, With U.S. Backing Some Reforms