Two-Track Effort To Allow Psychedelic Mushrooms In Washington State Launches Amid Broader Drug Decrim Push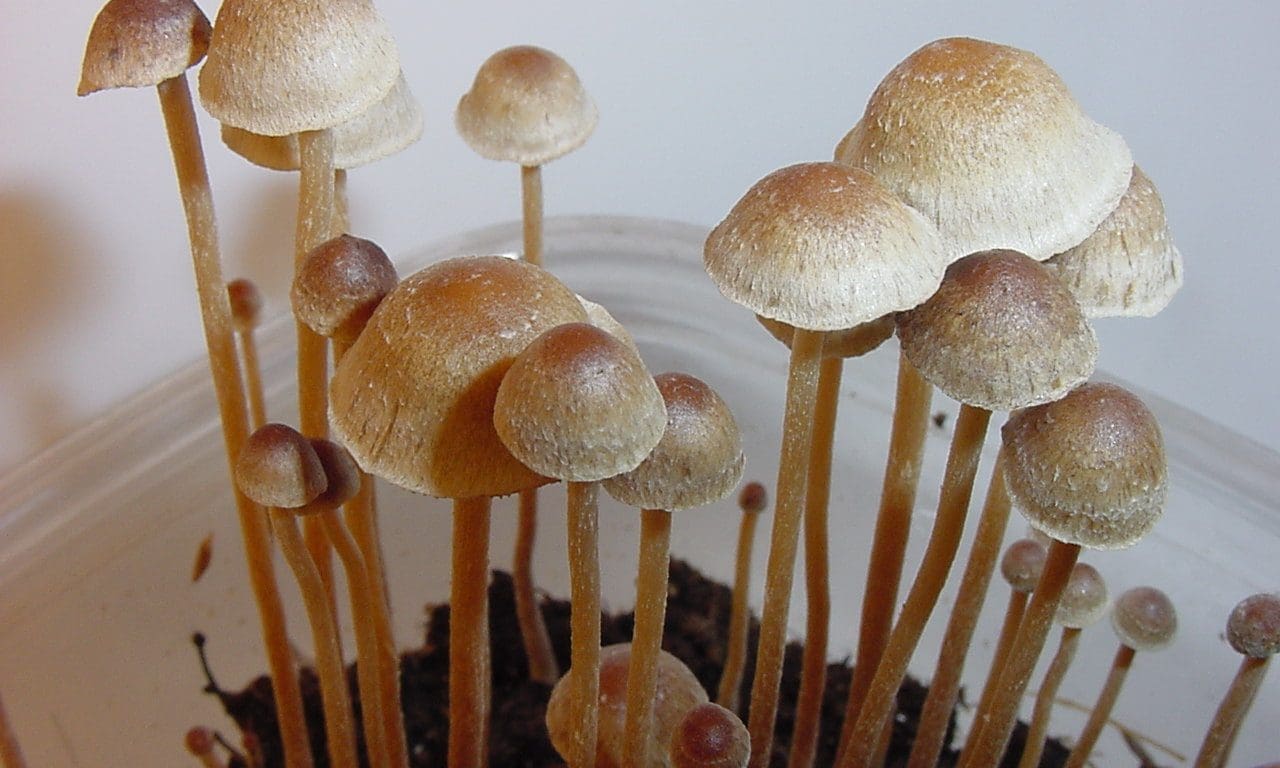 Drug reform advocates won big in Oregon this year, with separate ballot measures to decriminalize possession of all drugs and legalize psychedelic mushrooms for therapeutic use passing on Election Day. Now organizers are setting their sights on similar reforms next door in Washington State with two newly announced efforts.
One seeks to utilize existing administrative mechanisms to expand access to psilocybin mushrooms for therapeutic use by patients in end-of-life care. The other, a proposed ballot initiative on track for 2022, would put Washington on par with Oregon, decriminalizing small-scale possession of all drugs and legalizing mushrooms for broader therapeutic use.
These efforts come after advocates already announced a separate plan to lobby lawmakers to pass a bill decriminalizing all drugs in 2021.
A healthcare professional is behind the first new psilocybin push via the administrative route. Dr. Sunil Aggarwal, a Seattle physician who specializes in end-of-life care, is hoping to win permission from state and federal regulators to cultivate psilocybin mushrooms and use them to treat patients.
"We know that it's a naturally occurring substance that we can cultivate safely, we know how to dose it, and there's really good reason to believe it can help," Aggarwal said of psilocybin, the main active ingredient in entheogenic mushrooms.
Aggarwal and his clinic, the Advanced Integrative Medical Science Institute, hope to secure legal access to psilocybin for end-of-life patients under state and federal laws that allow patients with terminal diseases to try investigational medications that haven't been generally approved.
In 2018, President Donald Trump signed the federal "Right to Try Act," which would give certain patients access to drugs that have not yet been cleared by the U.S. Food and Drug Administration for broad use. Psilocybin, along with marijuana and MDMA, appears to fit the criteria for the law, including having completed a phase 1 clinical trial and being under active development. Washington State adopted a similar law in 2017.
Aggarwal applied this month to the Washington State Department of Health's Pharmacy Quality Assurance Commission for a license to grow psilocybin mushrooms with the eventual goal of using them to treat patients in palliative care. The state commission has yet to review the application, Kaiser Health News reported this week.
Aggarwal would also need to obtain approval from the federal government, namely the U.S. Drug Enforcement Administration (DEA). "We're still working on formulating an application to them," he told Marijuana Moment in a phone interview, adding that his team is consulting with lawyers for guidance.
As for a timeline on the applications? "I wish I could tell you," Aggarwal said. "There's really no way to know. This has never been tried before that we're aware of."
Meanwhile, more sweeping statewide reform could come in the form of a 2022 ballot question. A top backer of both of Oregon's successful drug-reform initiatives recently said Washington is the next state on his list.
David Bronner, CEO of Dr. Bronner's soap company, has long bankrolled drug reform campaigns. In Oregon last election, he gave $3.4 million to Measure 109, which legalized psilocybin for therapeutic use, and $1 million to Measure 110, which decriminalized all drugs.
Bronner recently told the Daily Beast that he'd like to see Washington voters pass both reforms—medical psilocybin and broader drug decriminalization—in a single initiative on the state's 2022 ballot.
"It's moving faster than I would've thought," he said. "I would not have thought we'd be ready for the kind of reforms we're seeing, and it's gratifying. I just think we can go further in 2022 and 2024."
Bronner added that he hopes to team up with other drug-reform funders, such as Mark Zuckerberg and George Soros, to maximize their policy impact. "If we all line up as one grand coalition, we can run twice as many ballot measures in a given cycle," he told the Daily Beast. "We're working hard on figuring that out."
In the meantime, another group of activists in the state are continuing their push for drug decriminalization. Treatment First Washington hopes to see lawmakers take up a proposed decriminalization measure next year that closely resembles Oregon's Measure 110.
The group originally planned to qualify the Washington measure for the 2020 election, but organizers stopped collecting signatures in the spring due to the COVID-19 pandemic.
As with Oregon's recently passed decriminalization measure, Treatment First Washington's proposal would remove criminal penalties for drug possession, expand treatment for substance misuse and pay for that treatment with tax revenue from the state's legal cannabis industry.
Aggarwal, the Seattle doctor applying to cultivate mushrooms, said that any of the reform efforts would likely help expand access for his patients.
"This effort would definitely be a lot easier if we had decriminalization," he said, explaining that treatment could work similarly to how the clinic currently deals with marijuana.
"We kind of do this with cannabis in our office already," he said. "People can do cannabis-assisted therapy sessions where they bring their own, and there's a vaporizer and they can have a session with a decriminalized drug."
Aggarwal said he filed the application because dying patients can't wait for broader reform through the legislature or the ballot box.
"We just don't have time to wait for that for patients who are sick now," he said. "These are patients that really have exhausted legally available psychedelic-assisted therapy, which is ketamine, and I think there's still a need for more… They need help now and not in 2022."
Marijuana Legalization Opponents Ask Courts To Overturn Voters' Will In Several States
Photo courtesy of Wikimedia/Workman