Oregon Psilocybin Initiative Gets Boost From New TV Ad But Draws Opposition From Unlikely Source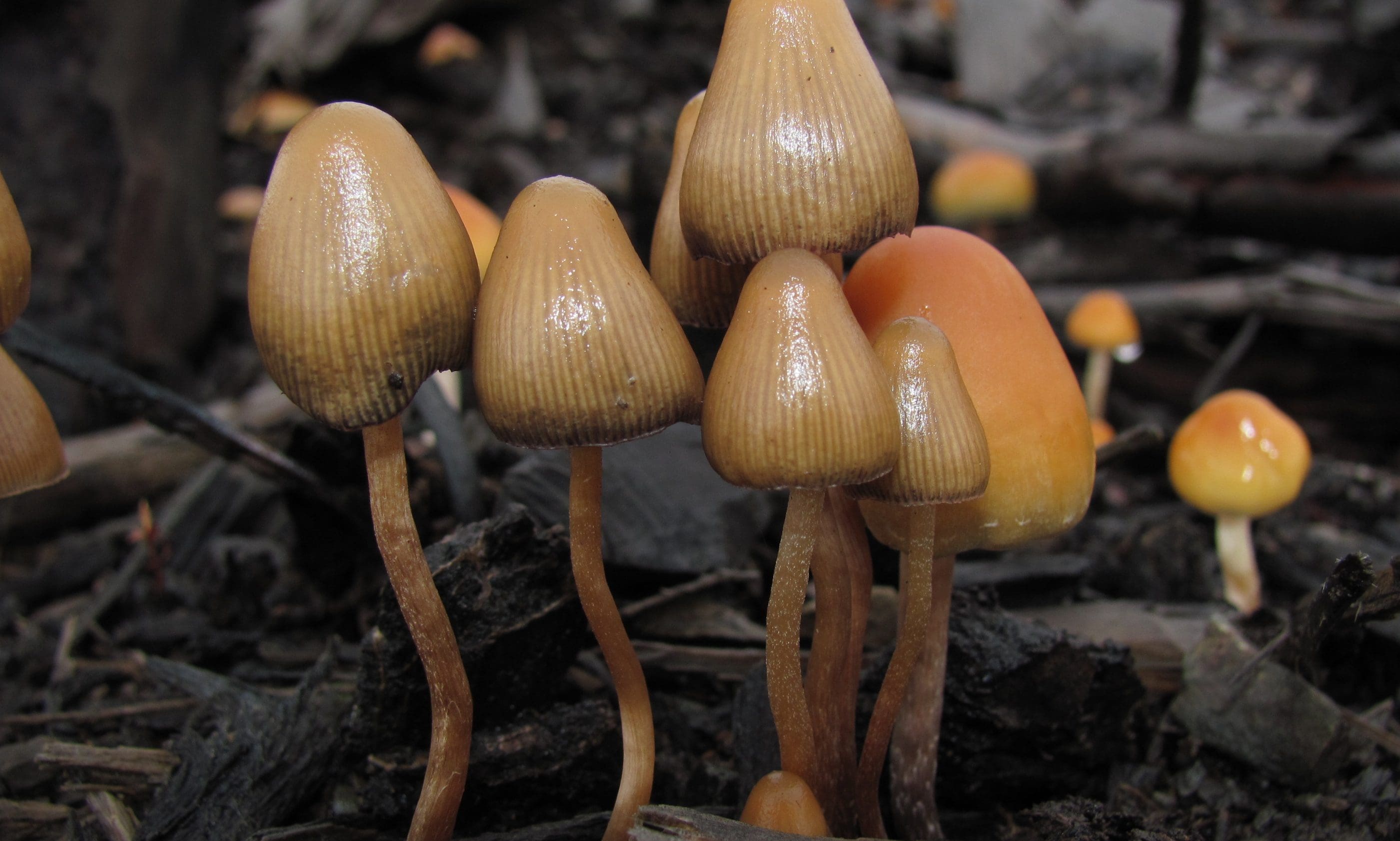 An Oregon ballot initiative to legalize psilocybin for therapeutic purposes is getting a boost from a nonprofit veterans group's new TV ad. But meanwhile, the campaign is seeing pushback from an unexpected source.
On the one side, the Heroic Hearts Project—which helps connect veterans to entheogenic-based healing and provides complementary counseling—is airing an advertisement in the state that highlights the therapeutic potential of taking psilocybin in a clinical setting.
The 30-second spot doesn't explicitly mention the reform measure that will appear on Oregon's November ballot, but it could help inform how voters approach that question when they head to the polls nonetheless. According to the group, it will play on television frequently enough that the average viewer should see it about seven or eight times.
Here's the script of the ad: 
"As a scientist, I'm impressed by the research. Major universities findings show psilocybin therapy can be effective for depression and anxiety.
It's plant medicine [the Food and Drug Administration] calls breakthrough therapy, meaning it can be an improvement over available options.
The psilocybin therapy program: Research-based with patient safety top of mind, strictly regulated.
We're in a mental health crisis. The science is real, the restrictions smart. Psilocybin therapy: Healing, providing hope."
Heroic Hearts Project is largely focused on the plant ayahuasca. But the group says psilocybin is another treatment option that's shown promise in mitigating symptoms of post-traumatic stress disorder.
"In Oregon and across the country there has been a big decriminalization movement, there's been a big push to do similar to what we're doing but also allow for access within the U.S. because there's a lot of people that understand the power and the efficacy of these treatments," Jesse Gould, founder of the organization, told Marijuana Moment.
"Within Oregon, there is this historic opportunity where they're trying to create licensed and regulated psilocybin and therapy—and there's a lot of veterans in Oregon—so just having that availability of it in a place that they can rely on, that they know it's safe, is a tremendous value to the veterans in Oregon," he said. "I think it will also be a model for other states and other localities to adopt it."
Again, the ad doesn't explicitly promote the psilocybin legalization initiative that will appear on Oregon's November ballot—but there has been a strong push from a wide range of experts and advocates to pass the historic measure. The Oregon Democratic Party also formally endorsed the psychedelic therapy proposal earlier this month.
"Oregonians are suffering from the most severe mental health crisis in the country," Sam Chapman, campaign manager for the psilocybin measure, told Marijuana Moment. "We know that if we want to help terminally ill cancer patients, veterans, and so many others who are struggling to combat depression and anxiety due to COVID, we need a licensed and regulated system that people can trust."
But while these developments could help bolster the campaign, there's also been surprising dissent from certain psychedelics reform advocates who argue that the proposed legal therapeutic model for psilocybin would threaten equitable access to entheogens.
Decriminalize Nature (DN), the group advancing a localized psychedelics decriminalization movement across the country, is urging Oregonians to vote "no" on the initiative.
"M109 threatens equitable access by not ending the prohibition of personal use and establishing supremecy [sic]," DN said in a tweet.
DN groups in OR are taking a No position on the Oregon Psilocybin Service measure. M109 threatens equitable access by not ending the prohibition of personal use and establishing supremecy. Therefore, in solidarity with our local groups in Oregon, we share this with our DN network https://t.co/Q8cqJF7iPh

— Decriminalize Nature (@DecrimNature) September 30, 2020
The group's Portland chapter, which said earlier this year that it would pursue psychedelics decriminalization through the City Council, announced last week that it's now against the psilocybin measure and declining to endorse a separate proposal to decriminalize possession of all currently illicit drugs and fund treatment services that will also appear on the state's ballot.
DN Portland said they are "advocating that all people who care about ensuring access to entheogenic medicines for all people regardless of financial status, those who care about protecting these medicines from the profit motives of capital, and those who wish to see big money removed from the equation of psychedelic medicines."
David Bronner, CEO of the soap company Dr. Bronner's, has helped finance a slew of marijuana and psychedelics reform campaigns for years, including the psilocybin legalization initiative. Private messages that DN decided to release show the executive expressing concern about certain internal politics within the movement, including disputes between DN and the Indigenous Peyote Conservation Initiative about including peyote within the scope of decriminalization measures.
In a blog post, he wrote that Dr. Bronner's "is fully committed to the Decriminalize Nature (DN) movement, but have recently lost faith in its national leadership." Regardless, "we still fully support regional DN campaigns such as DC's effort to decriminalize plant medicines."
In turn, DN alleged that Bronner "is resorting to divide and conquer tactics to control the Decriminalize Nature movement. "
Under the Oregon psilocybin ballot measure, adults would be able to access the psychedelic in a medically supervised environment. There aren't any limitations on the types of conditions that would make a patient eligible for the treatment.
Rep. Earl Blumenauer (D-OR) told Marijuana Moment in January that he was in favor of the psilocybin reform proposal and that he would be working to boost the campaign as the election approaches. Last month, he wrote in an email blast that passing the measure is necessary "because it tackles an important issue in our community, mental health, and it does so in an innovative and responsible way."
The campaign behind the separate drug decriminalization and treatment funding initiative recently released its first ad urging Oregonians to support it.
Montana Marijuana Legalization Initiative Endorsed By Environmental Conservation Groups
Photo courtesy of Wikimedia/Mushroom Observer.