City Council Unanimously Votes To Decriminalize Psychedelics In Ann Arbor, Michigan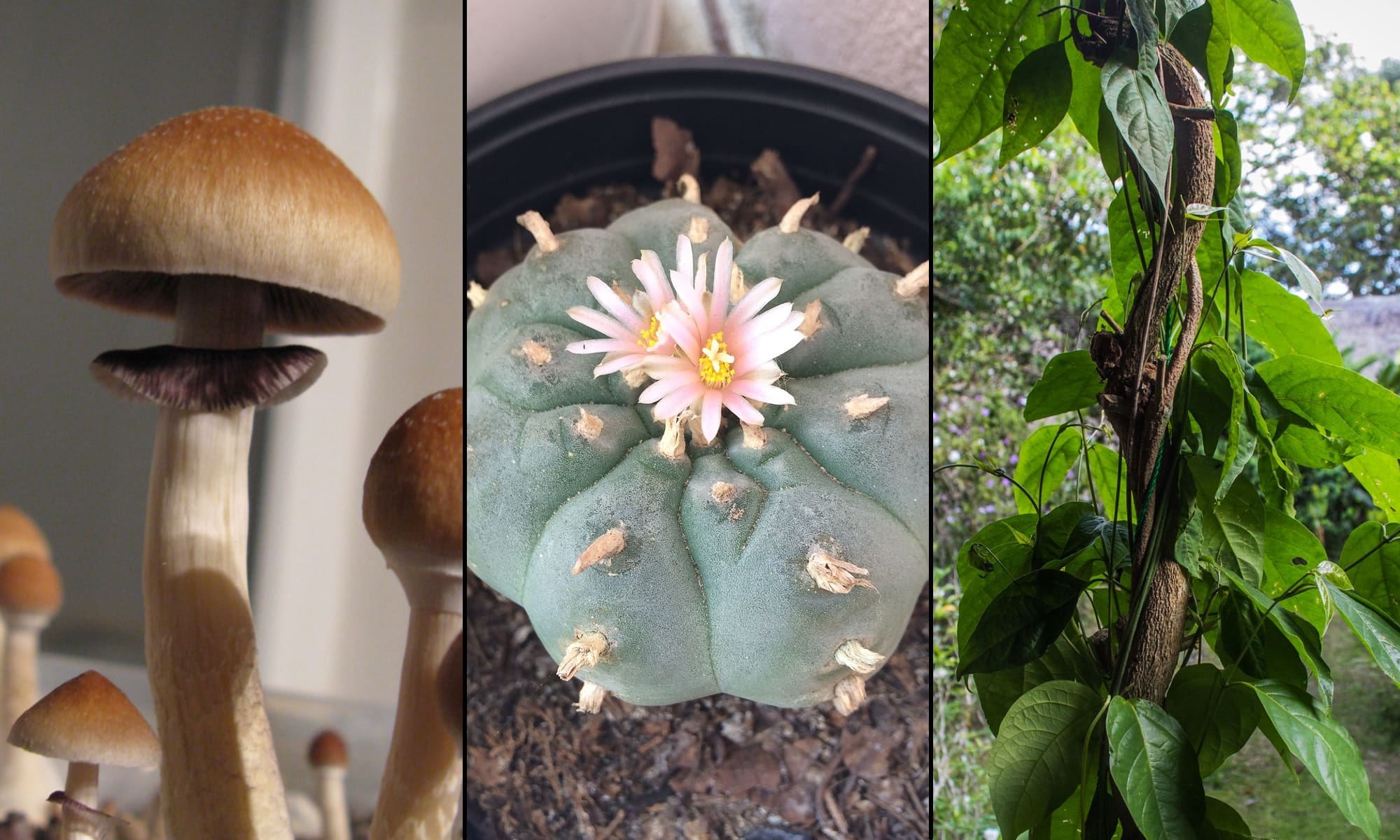 The Ann Arbor, Michigan City Council voted unanimously to decriminalize a wide range of psychedelics on Monday.
The proposal, which was brought before local lawmakers by Decriminalize Nature Ann Arbor, makes enforcement of laws against a wide range of entheogenic substances such as psilocybin and ayahuasca among the city's lowest law enforcement priorities.
Council Members Anne Bannister (D) and Jeff Hayner (D) sponsored the resolution, which is similar those those previously approved by legislators in Oakland and Santa Cruz, California.
"Decriminalization of naturally occurring medicines is necessary for progress," Hayner said in a press release. "We can no longer turn a blind eye towards the wisdom of indigenous peoples, and the bounty the earth provides. I have been moved by the testimonies of those who have found profound relief from the use of entheogenic plants."
Julie Barron, chair of Decriminalize Nature Ann Arbor, told Marijuana Moment that as a therapist, "I see people everyday at the end of their rope trying to get help. There's so much scientific evidence and current clinical trials with entheogenic plants/fungi, but they're not currently available to the people of Ann Arbor."
"This resolution is about restoring our connection to ourselves and restoring our connection to nature," she said. "Our ancestors used these plants and fungi, and there is much early documentation of this. Western society sadly has almost eliminated the use of these natural compounds."
"It's incredible to see the unanimous support of our resolution by the Ann Arbor City Council. Four city council members co-sponsored the resolution….Hayner, Bannister, Ramlawi, and Griswold, and even the most conservative council members voted for our resolution. Entheogenic plants and fungi are officially decriminalized in the City of Ann Arbor. We are humbled and proud and can't wait to work with the city and the community on harm reduction and community education."
Text of the measure goes through a number of potential therapeutic applications for the substances, including the treatment of addiction and depression. It also states that psychedelics "can catalyze profound experiences of personal and spiritual growth."
Watch the city council meeting discuss the psychedelics decriminalization measure below: 
Under the resolution, the mayor and city council would "declare that it shall be the policy of the City of Ann Arbor that the investigation and arrest of persons for planting, cultivating, purchasing, transporting, distributing, engaging in practices with, or possessing Entheogenic Plants or plant compounds which are on the Federal Schedule 1 list shall be the lowest law enforcement priority for the City of Ann Arbor."
The measure was amended before passage to remove additional language that said "city funds or resources shall not be used in any investigation, detention, arrest, or prosecution arising out of alleged violations of state and federal law regarding the use of Entheogenic Plants."
Commercial sales and manufacturing, as well as use while operating a motor vehicle, would still be prohibited.
The proposal calls on the Washtenaw County prosecutor to "cease prosecution of persons involved in the use of Entheogenic Plants or plant-based compounds designated by the federal Controlled Substance Act."
"I think that the intent of this is to decriminalize the use of this as best we're able as a Council to allow for personal use, research, to give the folks who are doing cutting-edge research in mental health issues more tools to remove the stigma around the use of these plants and possession of these plants," Hayner said at Monday's meeting.
"We've heard so many good reasons from the folks—historical, medicinal, spiritual, that it puts us back in nature and that it encourages individual responsibly and responsible use. That combined with the fact that they appear not be addictive and that they represent that this great body of traditional ecological knowledge, I encourage my colleagues to support this resolution."
Ann Arbor Police Chief Michael Cox also testified that the resolution "reflects the reality of what we're currently doing."
Barron said that the group had "asked Ann Arbor City Council to help eliminate the fear of arrest and prosecution by people using these substances," and they would "like our community to continue to build a container for their use, offering harm reduction practices and educational resources."
This is the latest iteration of the national psychedelics reform movement that's quickly spread across the country since Denver became the first city in the U.S. to decriminalize psilocybin mushrooms through a voter initiative in 2019.
Activists in Washington, D.C. successfully qualified a psychedelics decriminalization measure for the November ballot, and recent polling indicates that there's strong support for the policy change.
In Oregon, an initiative to legalize psilocybin for therapeutic purposes will appear on the state's ballot as well. Rep. Earl Blumenauer (D-OR) has formally endorsed the proposal and is raising money for the campaign. Also this November, Oregon voters will also decide on a separate measure to decriminalize possession of all currently illicit drugs and put tax dollars toward expanding substance misuse treatment.
Oakland activists in July released a proposed measure to allow residents to use a variety of entheogenic substances in plant medicine healing ceremonies. And last month, they unveiled guidelines for safely and effectively participating in those ceremonies.
The Multidisciplinary Association for Psychedelic Studies announced last month that it raised $30 million in donations—including from several notable business leaders outside the drug policy realm—that will enable it to complete a study on using MDMA to treat post-traumatic stress disorder.
Last month, Canada's health minister granted exemptions allowing certain cancer patients to legally use psilocybin for end-of-life care.
The Canadian government will have to officially respond to a petition calling for the decriminalization of psychedelics after it recently garnered nearly 15,000 signatures—and there's legislation in the works that could make the reform happen.
The University of California at Berkeley announced this month that it is launching a new center dedicated to psychedelics research and education.
New Marijuana Coalition Unveils Plan To Legalize Interstate Cannabis Commerce
Photo elements courtesy of carlosemmaskype and Apollo.