NYC Subways Ban Marijuana And Psychedelic Mushroom Ads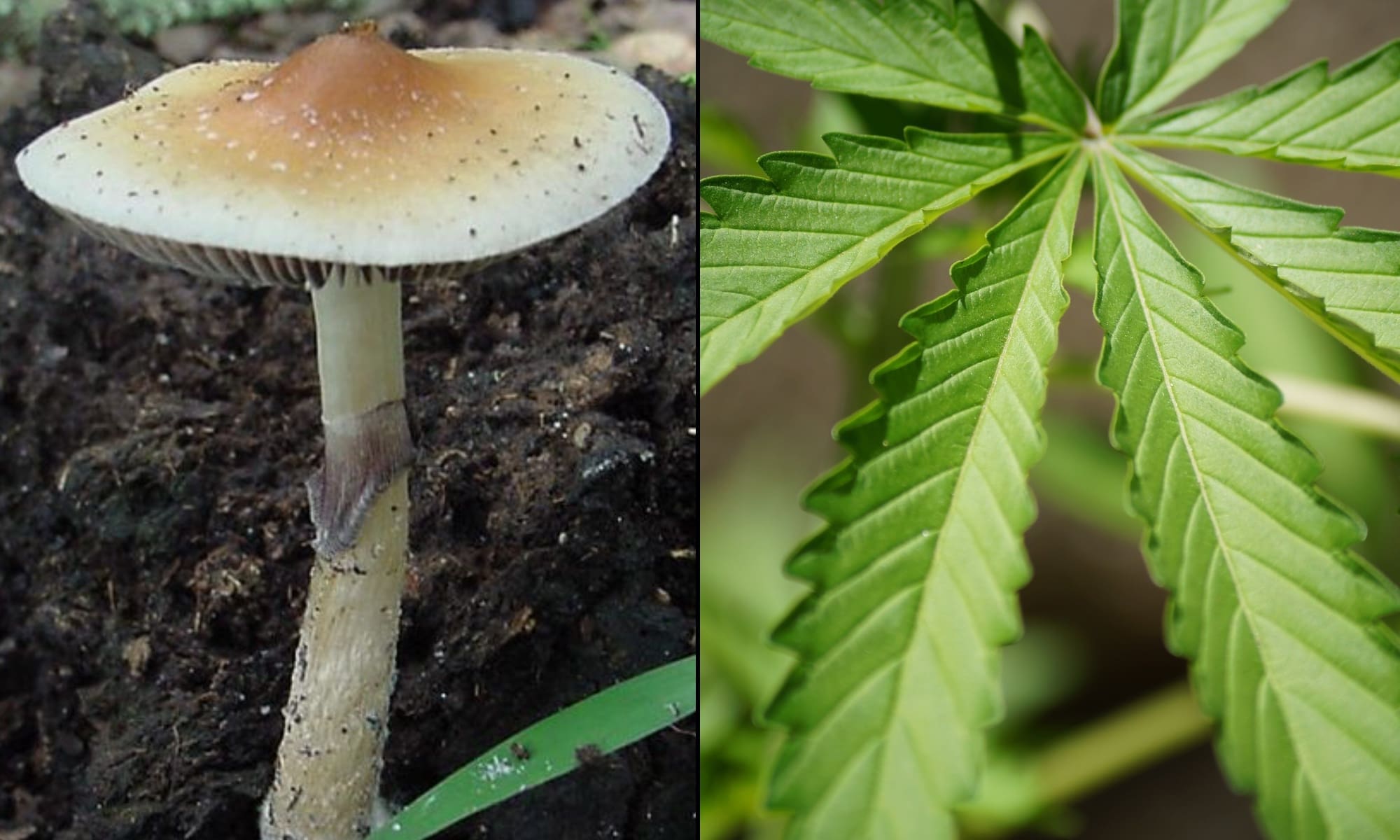 New York's Metropolitan Transit Authority (MTA) on Wednesday moved to explicitly ban advertising for marijuana and psychedelic mushrooms in its subways, buses and trains.
The advertising policy update comes after MTA reached a settlement in a case related to a sexual wellness brand that's been ongoing for the past three years. While the company in that case, Dame, will be permitted to advertise under certain restrictions, the public transit agency decided that marijuana and psychedelics are off limits.
"The revised policy includes certain provisions that were part of past policies (with some amendments), and adds new restrictions based on changed circumstances," MTA said. "For example, the revised Advertising Policy explicitly bars advertising for cannabis products, following the decriminalization of recreational use of such products in New York State."
Here's the new drug-related advertising policy in full: 
"MTA will not accept any advertisement for display in or on the Property if it falls within one or more of the following categories of prohibited advertising…
16. Promotes tobacco, nicotine, or any tobacco-related or nicotine-related product; any alcohol product; cannabis or any cannabis-related product; or hallucinogenic mushrooms or hallucinogenic mushroom-related product."
The move follows New York's recent legalization of marijuana, but it's not clear why MTA is specifically prohibiting advertising around psilocybin mushrooms considering that the product is not legal. State lawmakers have introduced bills in recent years related to decriminalizing the entheogen and promoting research into hallucinogens, but they have not received hearings or votes. Outside of New York, there are numerous psychedelics reform measures that have advanced of late.
Marijuana Moment reached out to MTA for comment, but a representative did not respond by the time of publication.
With respect to cannabis, the policy change is consistent with the adult-use legalization bill that former Gov. Andrew Cuomo (D) signed in March.
The law stipulates that regulators must impose a ban on marijuana advertising "in public transit vehicles and stations."
There have been several developments in New York's cannabis space since the law was enacted. At this stage, adults 21 and older are allowed to possess and use marijuana—and they can also smoke cannabis in public anywhere tobacco can be smoked—but regulations still need to be implemented to permit retail sales.
The first licensed recreational marijuana retailers in New York may actually be located on Indian territory, with one tribe officially opening applications for prospective licensees in October.
In July, a New York senator filed a bill to create a provisional marijuana licensing category so that farmers could begin cultivating and selling cannabis ahead of the formal rollout of the adult-use program. The bill has been referred to the Senate Rules Committee.
Because the implementation process has been drawn out, however, one GOP senator wants to give local jurisdictions another year beyond the current December 31, 2021 deadline to decide whether they will opt out of allowing marijuana businesses to operate in their area—a proposal that advocates say is unnecessary and would create undue complications for the industry.
Gov. Kathy Hochul (D), who replaced Cuomo after he resigned amid a sexual harassment scandal, has repeatedly emphasized her interest in efficiently implementing the legalization law.
At a recent event, she touted the fact that she had quickly made regulatory appointments that had been delayed under her predecessor. "I believe there's thousands and thousands of jobs" that could be created in the new industry, the governor said.
Meanwhile, New York's Cannabis Control Board (CCB) held its first meeting last month, a key step toward implementing the state's adult-use marijuana program.
Members of the board, who were appointed by the governor and legislative leaders, announced that medical marijuana dispensaries will be allowed to sell flower cannabis products to qualified patients. The $50 registration fee for patients and caregivers was also permanently waived.
Earlier this month, regulators also approved rules for the state's cannabinoid hemp program, notably clarifying that flower from the crop can be sold but delta-8 THC products are currently prohibited from being marketed.
This week, a New York senator filed a bill to make it so transgender and non-binary people can qualify as social equity applicants under the state's marijuana law.
Adding pressure to get the market up and running is the fact that regulators in neighboring New Jersey recently released rules for its adult-use marijuana program, which is being implemented after voters approved a legalization referendum last year.
The state comptroller recently projected that New York stands to eventually generate $245 million in annual marijuana revenue, which they say will help offset losses from declining tobacco sales.
For the first year of cannabis sales, the state is expected to see just $20 million in tax and fee collections. That will be part of an estimated $26.7 billion in new revenues that New York is expected to generate in fiscal year 2021-2022 under a budget that the legislature passed in April.
The state Department of Labor separately announced in new guidance that New York employers are no longer allowed to drug test most workers for marijuana.
Marijuana Could Be Sold At D.C. Farmers Markets Under Amendment Unveiled By Local Activists