New York's First Marijuana Retail License Applications Are Now Being Accepted By An Indian Tribe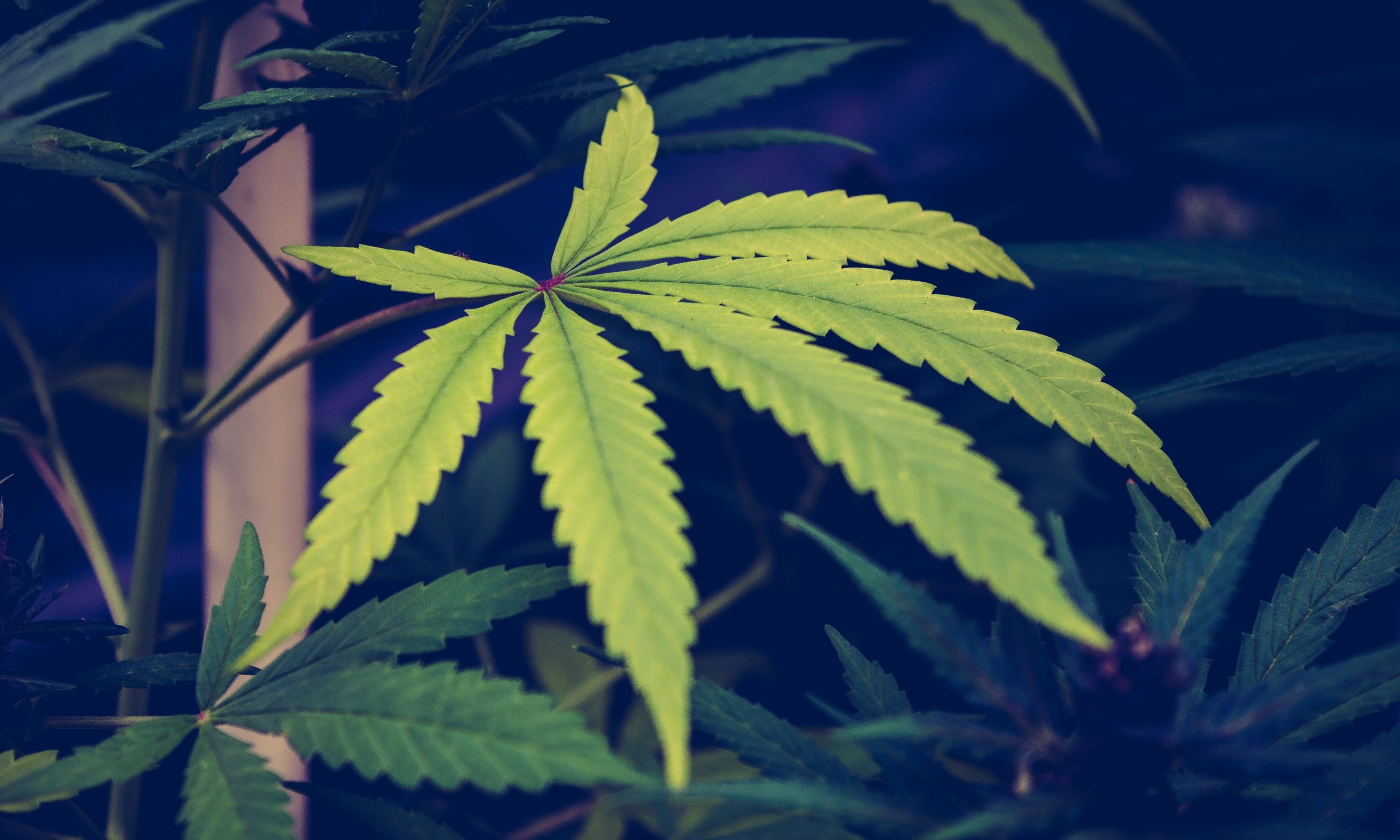 The first recreational marijuana retailers in New York will likely be located on Indian territory, with one tribe officially opening applications for prospective licensees on Monday.
The Saint Regis Mohawk Tribe stands to beat non-Indian competitors to the market by about a year. Former New York Gov. Andrew Cuomo (D) signed an adult-use legalization bill into law in March, but state regulators are still being appointed and sales aren't expected to launch until 2022.
In an announcement on Friday, the tribe noted that it had passed an ordinance in June approving recreational cannabis legalization and establishing its own regulations. Adults 21 and older are now permitted to grow up to 12 plants for personal use, and the ordinance set up a licensing process for marijuana businesses.
Members of the tribe separately approved a resolution in 2019 expressing majority support for adult-use legalization, as well as another proposal to establish a medical cannabis program in the territory.
"Unlike other tribal territories, the Tribe's Adult Use Cannabis Ordinance provides eligible tribal members with the opportunity to help develop this new industry for the benefit of the community," Tribal Chief Michael Conners said. "Tribal licensing builds upon our business community's history of keeping revenue in Akwesasne to support community programs and services."
Applications will be processed relatively quickly, with the tribe telling applicants who have already submitted a pre-clearance form that they will receive a status update within two weeks of submission. It's unclear when the first retails sales will launch.
"We continue to take this time to thank community members for contributing to the regulation's development, as well as for individual's patience in obtaining a retail license under tribal law," Tribal Chief Ron LaFrance said. "Tribally licensed cannabis retailers will have an opportunity to make their products available in advance of State licensed businesses."
Things aren't moving quite so expeditiously for New York as a whole when it comes to cannabis implementation.
Advocates and stakeholders were critical of Cuomo for delaying his appointments to key marijuana regulatory positions. But since his resignation, newly inaugurated Gov. Kathy Hochul (D) has made two key regulatory appointments to oversee the state's cannabis market that have since been confirmed by the Senate.
Leaders in both chambers of the legislature have also recently announced their picks to serve on the Cannabis Control Board. The governor has two more appointments to make that will not be subject to Senate approval.
Because the process has been drawn out, however, one GOP senator wants to give local jurisdictions another year to decide whether they will opt out of allowing marijuana businesses to operate in their area—a proposal that advocates say is unnecessary and would create undue complications for the industry.
Under the law as enacted, municipalities must determine whether they will opt out of permitting marijuana retailers or social consumption sites by December 31, 2021. Sen. George Borrello (R) introduced legislation late last week that would push that deadline back one year.
Legalization activists aren't buying the argument, however. And while two more regulatory appointments still need to be made, they say that local lawmakers have clear guidance written into the Marijuana Regulation & Taxation Act (MRTA) that should effectively guide their decision-making on whether to accept cannabis businesses by the initial December 31 deadline.
Additionally, lawmakers aren't even expected to meet again before December 31, meaning that Borrello's legislation is not likely to have a chance to be enacted in time, though it could theoretically advance later and give localities more time to decide whether to ban marijuana retailers and consumption facilities after the current deadline lapses.
Separately, another senator filed a bill in July to create a provisional marijuana licensing category so that farmers could begin cultivating and selling cannabis ahead of the formal rollout of the adult-use program.
Hochul has made clear that standing up New York's marijuana market is a priority, and she's been working with leaders on how to move the process forward.
In the interim before retail shops open, adults 21 and older can possess up to three ounces of cannabis or 24 grams of concentrates in New York—and they can also smoke marijuana in public anywhere tobacco can be smoked.
Adding pressure to get the market up and running is the fact that regulators in neighboring New Jersey recently released rules for its adult-use marijuana program, which is being implemented after voters approved a legalization referendum last year.
Biden Administration Asks Prisoners With Certain Federal Drug Convictions To Apply For Clemency