New York Employers Can't Drug Test Most Workers For Marijuana, State Announces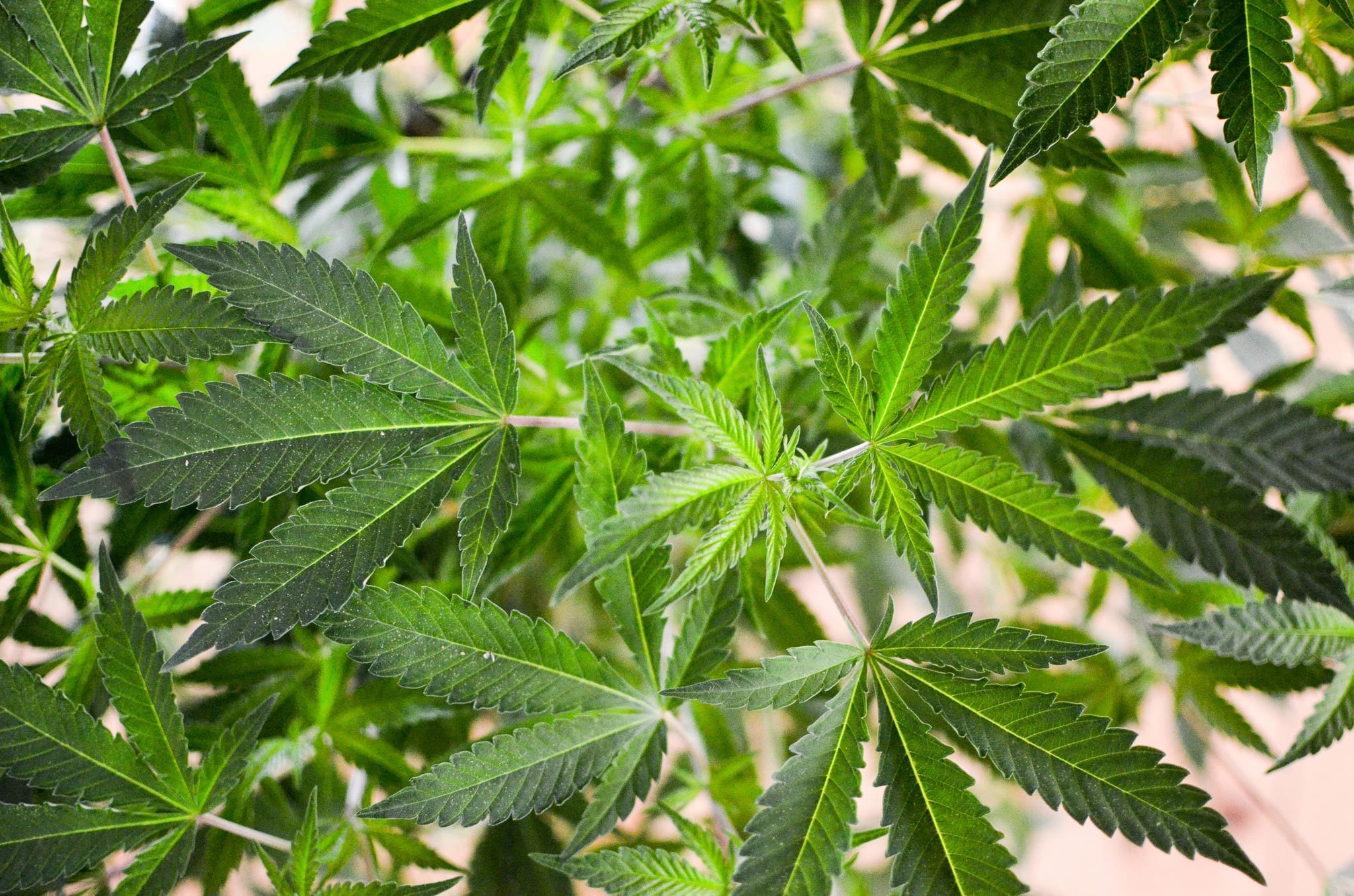 New York employers are no longer allowed to drug test most workers for marijuana, the state Department of Labor (DOL) announced in new guidance.
While many legal cannabis states have made it so workers can't be penalized for testing positive, New York appears to be the first to explicitly bar employers from testing for THC at all—with limited exceptions for certain categories of workers.
Employers can still punish people for being actively impaired on the job, but the new rules create a high threshold for proving impairment, going so far as to say that the odor of cannabis is not enough on its own to be used as evidence.
The legalization bill that former Gov. Andrew Cuomo (D) signed in March broadly prohibits discrimination against employees who use cannabis while off duty, with some exceptions such as those who are regulated by the federal Department of Transportation.
In essence, New York's DOL said in an FAQ published earlier this month that drug testing requirements for marijuana constitute discrimination.
"Can an employer test for cannabis?"
"No, unless the employer is permitted to do so pursuant to the provisions of Labor Law Section 201-D(4-a) or other applicable laws."
"Can an employer drug test an employee if federal law allows for drug testing?"
"No, an employer cannot test an employee for cannabis merely because it is allowed or not prohibited under federal law."
Prior to the passage of statewide legalization, New York City officials had established a local ban on pre-employment drug testing for marijuana.
Faye Caldwell, an attorney and advisor who specializes in drug testing laws, said in a video that DOL's new rules on the issue represent a "seismic" policy change.
"This is the first state in the nation to ever enter this," she said. "In most other states, there may be no ability to take action in many circumstances, but there was no prohibition on testing. So this will make some massive changes for employers who have employees in the state of New York and have drug testing policies."
Quest Diagnostics, which provides employment drug testing services, said New York's move is "a significant change" that makes it "the first state to essentially prohibit cannabis testing in all but narrowly defined situations."
New York employers can still punish workers who possess or consume cannabis while on the job, but DOL laid out strict rules before a company can penalize an employee over active impairment.
Since there's no device that can test for active impairment—and tests for THC metabolites can show traces of marijuana for weeks after a person consumes marijuana—employers must show that a given worker "manifests specific articulable symptoms of impairment" in order punish them over on-duty marijuana use.
Those symptoms must "decrease or lessen the performance of their duties or tasks" and "interfere with an employer's obligation to provide a safe and healthy workplace, free from recognized hazards, as required by state and federal occupational safety and health laws," DOL said.
"Observable signs of use that do not indicate impairment on their own cannot be cited as an articulable symptom of impairment. Only symptoms that provide objectively observable indications that the employee's performance of the essential duties or tasks of their position are decreased or lessened may be cited."
Also, the department explained that employers aren't required the penalize workers if they use or possess marijuana during work hours, but they have that option available to them if they can meet its standards of evidence.
Drug testing and workplace issues related to marijuana has become a hot topic as more states move to end criminalization. The conversation has reached everywhere from private industry to Congress.
For example, Amazon recently said that its earlier decision to end drug testing for cannabis will also be retroactive, meaning former workers and applicants who were punished for testing positive for THC will have their employment eligibility restored.
Lawmakers in the Senate and House have both included language in recent appropriations reports urging a review of employment policies for federal agencies with respect to personal use of cannabis. The House version passed in July, while the Senate Democrats' report was released on Monday.
The Office of Personnel Management (OPM) recently issued a memo to federal agencies that says admitting to past marijuana use should not automatically disqualify people from being employed in the federal government.
Meanwhile, the Biden administration came under criticism this year after it was reported that it had fired or otherwise punished dozens of staffers who admitted to prior marijuana use. That came after the White House instituted a policy of granting waivers to some staff who've used cannabis.
Press Secretary Jen Psaki subsequently said that nobody in the White House was fired for "marijuana usage from years ago," nor has anyone been terminated "due to casual or infrequent use during the prior 12 months." However, she's consistently declined to speak to the extent to which staff have been suspended or placed in a remote work program because they were honest about their history with marijuana on a federal form that's part of the background check process.
A key U.S. House committee approved a large-scale defense spending bill last month that includes report language voicing concern about racial disparities in military drug testing practices and ordering the Pentagon to conduct a review of the issue.
Earlier this month, the NBA said it is extending its policy of not randomly drug testing players for marijuana through the 2021-2022 season.
Paul Armentano, deputy director of NORML, told Marijuana Moment that "random marijuana testing in the workplace, such as pre-employment drug screening, has never been an evidence-based policy. Rather, this discriminatory practice is a holdover from the zeitgeist of the 1980s 'war on drugs.'"
"But times have changed; attitudes have changed, and in many places, the marijuana laws have changed," he said. "It is time for workplace policies to adapt to this new reality and to cease punishing employees for activities they engage in during their off-hours that pose no workplace safety threat."
Where marijuana implementation stands in New York
As it stands, adults 21 and older can possess up to three ounces of cannabis or 24 grams of concentrates in New York—and they can also smoke marijuana in public anywhere tobacco can be smoked—but there aren't any shops open for business yet.
New York's Cannabis Control Board (CCB) held its first meeting earlier this month, a key step toward fully implementing the adult-use marijuana program.
Members of the board, who were recently appointed by the governor and legislative leaders, also discussed ethical considerations for regulators, approved key staff hires and talked about next steps for getting the recreational cannabis market stood up.
Gov. Kathy Hochul (D), who replaced Cuomo after he resigned amid a sexual harassment scandal, has repeatedly emphasized her interest in efficiently implementing the legalization law.
At a recent event, she touted the fact that she had quickly made regulatory appointments that had been delayed under her predecessor. "I believe there's thousands and thousands of jobs" that could be created in the new industry, the governor said.
The first licensed recreational marijuana retailers in New York may actually be located on Indian territory, with one tribe officially opening applications for prospective licensees last month.
In July, a New York senator filed a bill to create a provisional marijuana licensing category so that farmers could begin cultivating and selling cannabis ahead of the formal rollout of the adult-use program. The bill has been referred to the Senate Rules Committee.
Because the implementation process has been drawn out, however, one GOP senator wants to give local jurisdictions another year to decide whether they will opt out of allowing marijuana businesses to operate in their area—a proposal that advocates say is unnecessary and would create undue complications for the industry.
Under the law as enacted, municipalities must determine whether they will opt out of permitting marijuana retailers or social consumption sites by December 31, 2021. Sen. George Borrello (R) introduced legislation earlier this month that would push that deadline back one year.
Legalization activists aren't buying the argument, however.
Adding pressure to get the market up and running is the fact that regulators in neighboring New Jersey recently released rules for its adult-use marijuana program, which is being implemented after voters approved a legalization referendum last year.
The state comptroller recently projected that New York stands to eventually generate $245 million in annual marijuana revenue, which they say will help offset losses from declining tobacco sales.
For the first year of cannabis sales, the state is expected to see just $20 million in tax and fee collections. That will be part of an estimated $26.7 billion in new revenues that New York is expected to generate in fiscal year 2021-2022 under a budget that the legislature passed in April.
Meanwhile, a New York lawmaker introduced a bill in June that would require the state to establish an institute to research the therapeutic potential of psychedelics.
Democratic Senators' Bill Would Let DC Legalize Marijuana Sales Against Biden's Wishes
Photo courtesy of Philip Steffan.