New Jersey Regulators Approve Rules For Adult-Use Marijuana Market Nearly One Year After Legalization Vote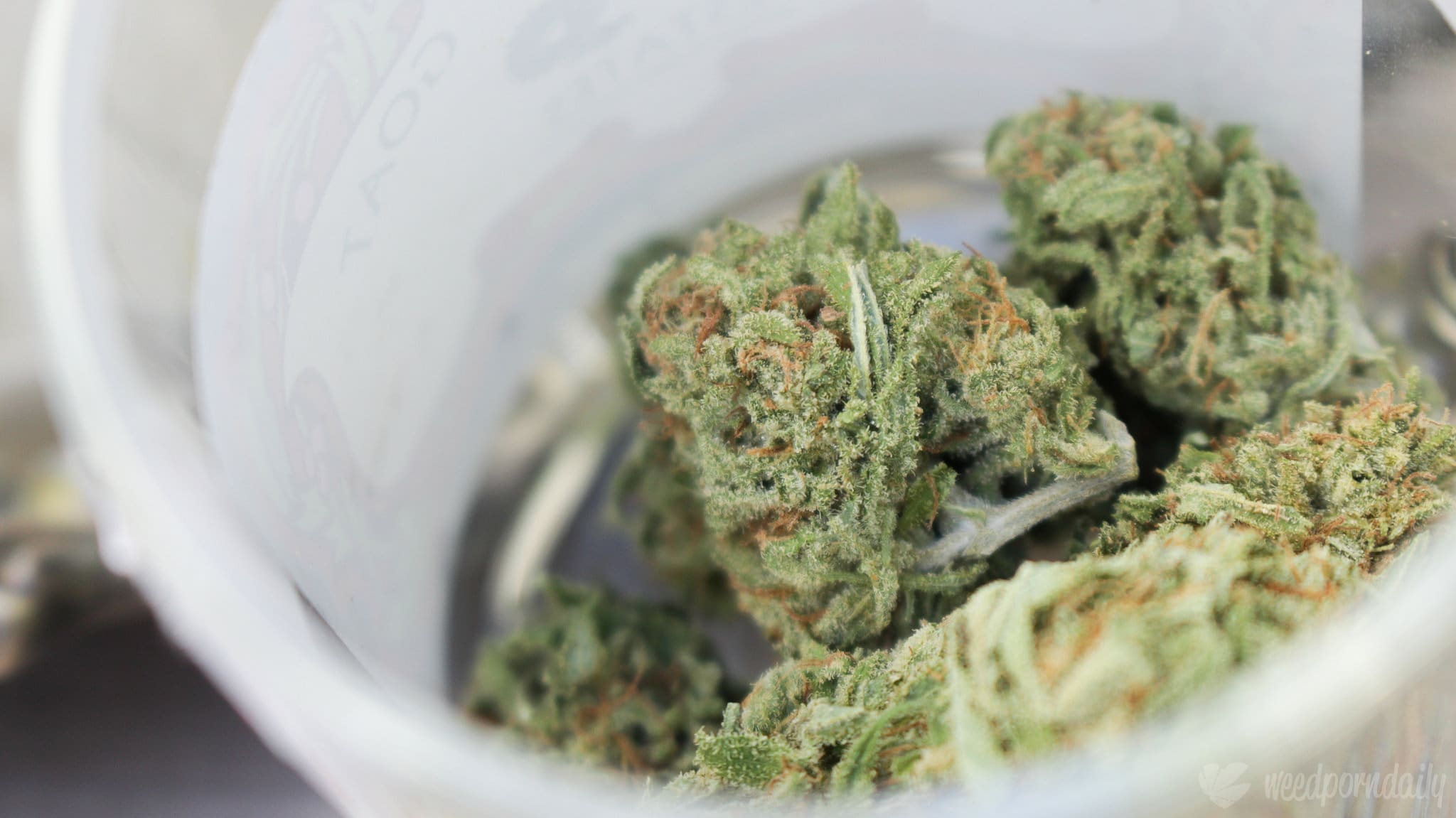 It's been nearly a year since New Jersey voters passed a referendum to legalize marijuana—and on Thursday, regulators approved initial rules for the program that will set up the state's retail market.
The New Jersey Cannabis Regulatory Commission (NJCRC) has been taking public testimony for months on proposed rules, with advocates pushing for equity and inclusivity, and industry stakeholders pushing for policies that don't place undue burdens on businesses as the market matures.
The body, which met for a private executive session on Thursday before opening the conversation up to a public meeting, emphasized that its rules are centrally focused on ensuring equity and safety.
"We knew that we had a Herculean task before us because, when we started this agency, there was nothing to begin with," Dianna Houenou, chair of NJCRC, said at the state of the meeting. And she thanked stakeholders who commented throughout the rulemaking process because the input "helped us understand how to do this work and do it right."
Here's an overview of the new rules for New Jersey's adult-use cannabis program: 
-Adults 21 and older can purchase and possess up to one ounce of marijuana. Home cultivation would not be permitted.
-There will be three licensing categories that regulators will prioritize that are designed to promote social equity by helping businesses that are minority- and women-owned or located in an economically distressed area.
-Regulators must pick a date for sales to launch within 180 days of the effective date.
-Overall, there are six main licensing categories: cultivators, manufactures, wholesalers, retailers, distributors and delivery services.
-While individual municipalities can elect to ban marijuana businesses from operating in their area—and hundreds have in anticipation of the enactment of these regulations—they cannot prohibit delivery services.
-Municipalities have until Saturday to enact ordinances regulating or banning cannabis businesses.
-Licensing decisions will be based on market demand, and regulators will also be prioritizing microbusiness and conditional licenses, in addition to social equity applicants.
-There will not be a licensing cap, except for cultivators. The cultivator cap is 37, though that expires on February 22, 2023.
-Prior marijuana convictions will not disqualify people from obtaining a cannabis business license.
-Existing medical marijuana dispensaries will be able to apply for municipal approval to sell recreational cannabis products. Their approval should be contingent on whether there's enough supply to continue providing for patients.
-The fee to apply for the license is kept intentionally low, with applicants only needing to pay 20 percent of the fee at the time of submitting the application and 80 percent only if it's approved. The total fees will range from $500-$2,000.
-Cannabis products must be in child-proof packaging with warning labels about potential health risks. Advertising is permitted, but with significant restrictions.
The 160 pages of new rules will be in effect when they are formally filed with the Office of Administrative Law, which the chair said will "likely" happen on Thursday afternoon.
While the document sets the foundation for New Jersey's marijuana market, regulators stressed that it will be built upon with more specific regulations for things like delivery services and wholesalers, and that the initial rules can still be amended over time.
For now, advocates are generally pleased with the commission's initial move. Many social equity policies seem to align with goals outlined in a "Baseline Cannabis Plan" that ACLU of New Jersey released on Wednesday.
NEW: We're releasing our Baseline Cannabis Justice Plan.

Community leaders, advocates, and a sweeping majority of the public pushed to legalize cannabis in a way that begins to repair harms AND builds an inclusive + equitable marketplace.

This plan puts New Jersey on that path. pic.twitter.com/1htzq0yIXa

— ACLU of New Jersey (@ACLUNJ) August 18, 2021
"Legalization was only the first step in undoing the harms and disparities of marijuana enforcement, and it can only succeed if we maintain our focus on equity and racial justice through the process of regulation and beyond," the chapter's policy director, Sarah Fajardo, said in a press release.
Evan Nison, a national board member for NORML who has spearheaded efforts to legalize cannabis in the Garden State, told Marijuana Moment that the commission's regulations "are a great start for the cannabis industry here in New Jersey."
"There's still more that needs to be worked out, such as access to capital for equity participants and permitting on-site consumption lounges, but this is a great place to start," he said. "These rules rightly prioritize equity, safety and fairness like we were hoping for."
Advocates would have hoped that the legalization bill signed by the governor would've included provisions allowing adults to cultivate for personal use, or restricted the ability of individual jurisdictions to opt out of permitting marijuana businesses. But regulators have noted that they are bound by the legislation and cannot independently make such rules.
Shortly after Gov. Phil Murphy (D) signed the implementation bill into law in February, the state's attorney general directed prosecutors to drop cases for cannabis-related offenses and issued separate guidance for police on how to proceed under the updated laws.
And while the commission's new rules for the market don't touch on expungements for people with prior marijuana convictions, that process has been addressed in separate decriminalization legislation.
Last month, the New Jersey judiciary announced that it had vacated or dismissed nearly 88,000 marijuana cases since July 1, when the decriminalization law took effect mandating relief for people who have been caught up in prohibition enforcement.
The courts said these are just the first of about 360,000 cannabis cases that are eligible to be automatically vacated, dismissed and expunged.
Former state Attorney General Gurbir Grewal (D) has also taken steps to ensure that people aren't exploiting provisions of the legalization law before retail sales launch.
In June, he sent warning letters to companies that were effectively circumventing the state's marijuana laws by "gifting" cannabis in exchange for non-marijuana-related purchases such as overpriced cookies, brownies and stickers.
Gifting is lawful between adults 21 and older under New Jersey's adult-use cannabis law, but a number of businesses have allegedly taken advantage of that policy by giving away "free" cannabis products to those who purchase other items like snacks and baked goods.
Read a summary of NJCRC's marijuana regulations below: 
NJ marijuana regulation sum… by Marijuana Moment
California Bill To Legalize Possession Of Psychedelics Clears Another Hurdle But Faces Key Challenge Next Week
Photo courtesy of WeedPornDaily.