New York Will Generate $245 Million In Marijuana Revenue Annually By 2024, State Official Estimates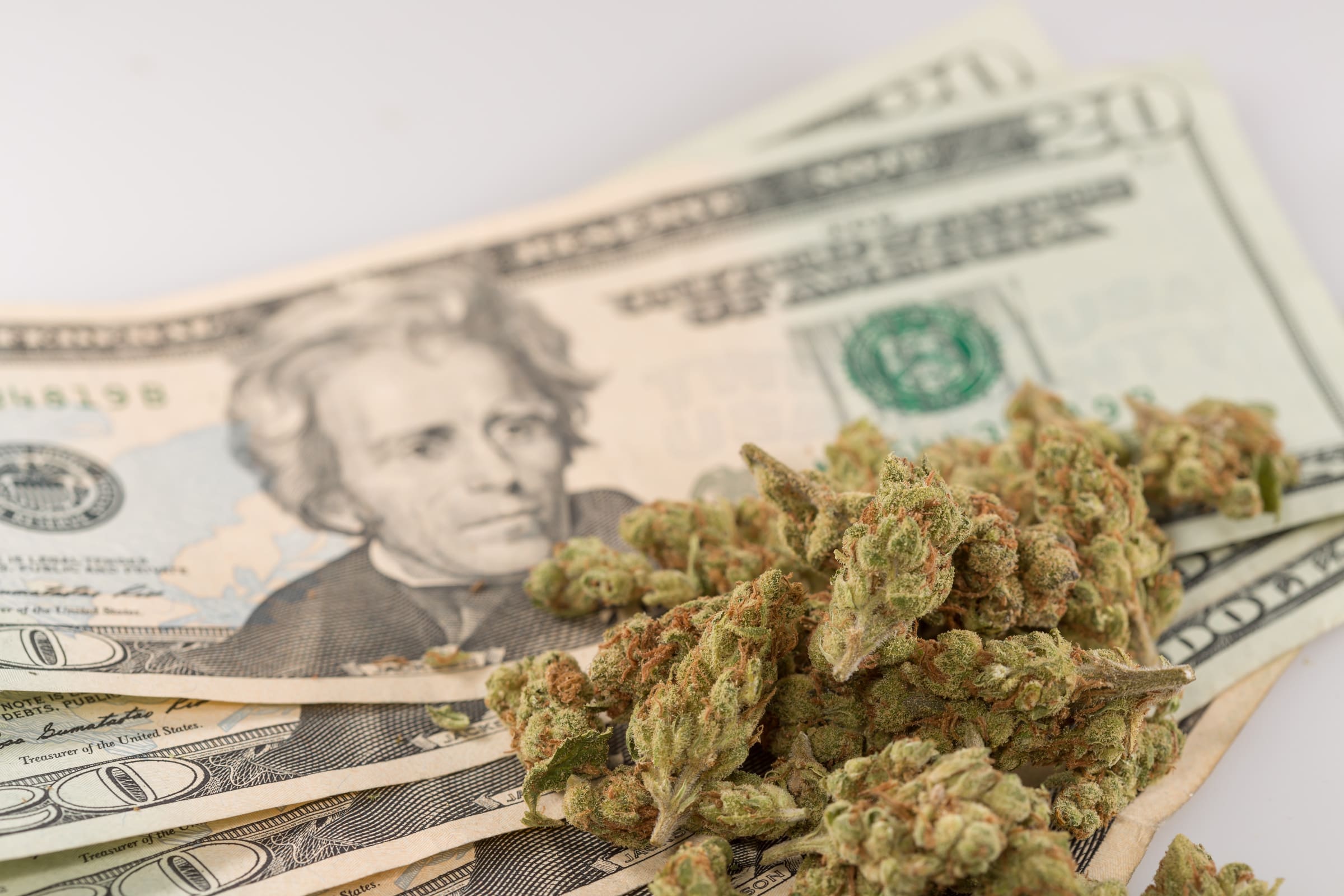 New York will soon be bringing in $245 million in annual marijuana revenue, the state comptroller projects in a new budget analysis.
For the first year of cannabis sales, the state is expected to see just $20 million in tax and fee collections. That will be part of an estimated $26.7 billion in new revenues that New York is expected to generate in fiscal year 2021-2022 under a budget that the legislature passed last month.
"While increased receipts will occur from the legalization of marijuana and sports betting, the new revenue sources with the greatest fiscal impacts are the [personal income tax] and corporate tax increases," the analysis says.
But those latter sources are temporary, whereas cannabis represents an ongoing, long-term revenue opportunity.
The fiscal year 2021-2022 haul of $20 million in marijuana tax revenue is projected to grow to $115 million in 2022-2023, $158 million in 2023-2024 and $245 million in 2024-2025, Comptroller Thomas DiNapoli's analysis says.
"As the State's economic recovery continues, tax collections have surpassed expectations and forecasts have improved," the report states. "In addition, the State will also benefit from a historic amount of federal aid and new revenues from tax increases, the legalization of recreational marijuana, and online sports betting, totaling an estimated $26.7 billion in SFY 2021-22."
New York Gov. Andrew Cuomo (D) signed a bill to legalize cannabis for adult use in March. While personal possession of up to three ounces was made legal immediately after its signing, retail shops aren't expected to launch until next year.
Tax dollars from marijuana sales would first cover the cost of implementing the program, then 40 percent would go to schools through the state lottery fund, 40 percent would support community reinvestments and 20 percent would be used for drug treatment and public education.
The Enacted State Budget is boosted by a substantial influx of new resources, totaling an estimated $26.7B. This includes federal support, better-than-expected tax collections, revenues from tax increases, and other new resources.

Read my analysis: https://t.co/8npathAM2p

— Tom DiNapoli (@NYSComptroller) May 2, 2021
The $245 million in tax revenue that's being projected by the comptroller's office is slightly lower than what the governor suggested when he initially released details of a legalization proposal that he included in this year's budget. But the final law is the product of negotiations between Cuomo and the legislature to merge his initial proposal with a separate plan that lawmakers had introduced.
"Cannabis legalization will create more than 60,000 new jobs, spurring $3.5 billion in economic activity and generating an estimated $300 million in tax revenue when fully implemented," the governor's office said in January.
But in any case, the state views the recurring new revenue as a welcome benefit of enacting the policy change, and it comes at a time when those dollars are especially needed as New York economically recovers from the coronavirus pandemic.
DiNapoli said in a press release said that federal aid has provided fiscal relief "at a critical time," and while the state budget "makes important investments in education, health care and other important areas, it's critical to maintain a long-term view and ensure the state's spending does not grow to unsustainable levels."
Schumer Slams 'Bigoted' Marijuana Laws At Rally, Saying His Federal Bill Will Legalize 'The Right Way'